Sacramento engagement portraits in January and February means the beginnings of flowering trees. Provided the rains don't shorten the season, we'll all be seeing a lot of blossoming trees and early wildflowers in our Instagram feeds and on Facebook pages. UC Davis Arboretum is a favorite among visitors and locals alike and was the perfect choice for Chelsea & Anthony's engagement session for which Chelsea wanted "nature".
We wasted no time making them climb into a tree and snuggle.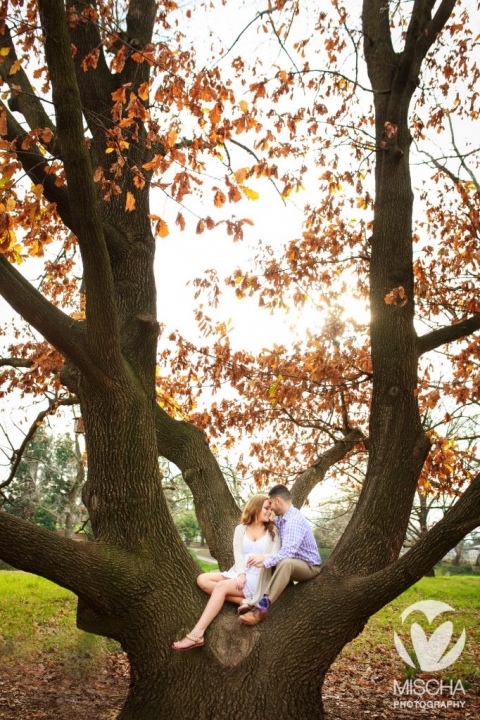 They wanted to include their son Kellan in a few photos, but not a majority, so we let him warm up to us and then snapped a few before letting him get back to bossing his grandma around. How adorable is he! That face and that outfit?!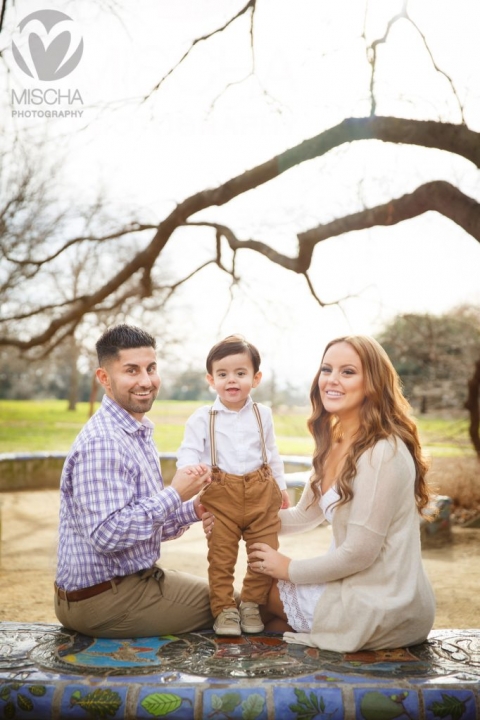 Then we let mommy & daddy have a few moments to themselves.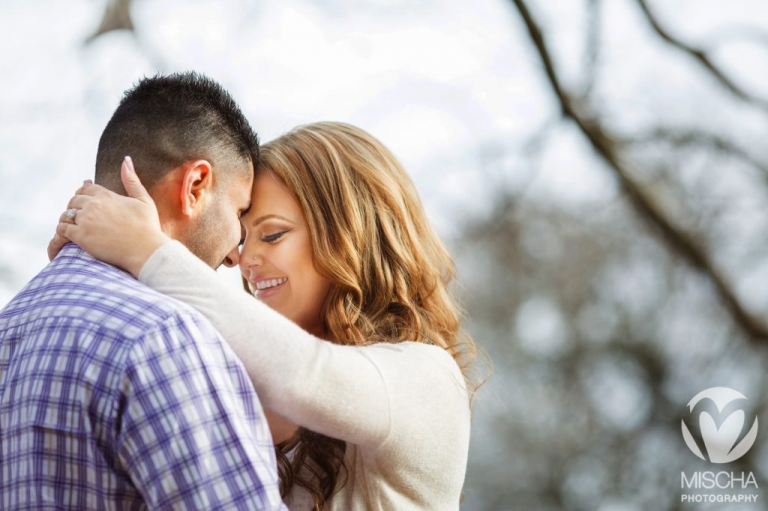 Chelsea & Tony have no problem making each other smile.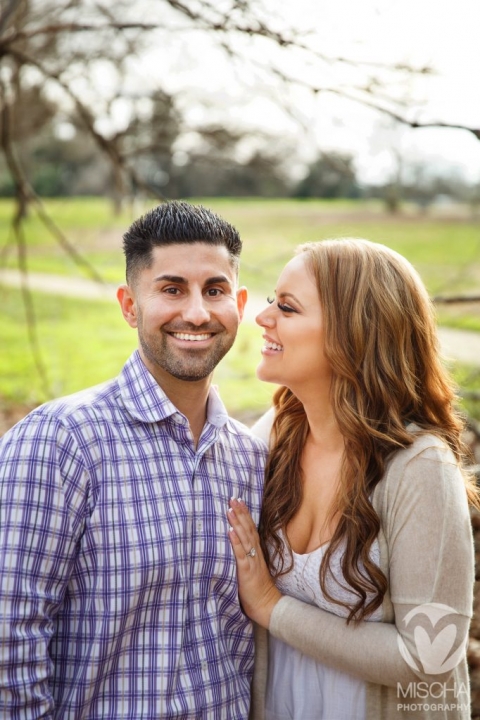 When we found this area of moss and fallen leaves, we told them to walk, and kiss and let the magic happen.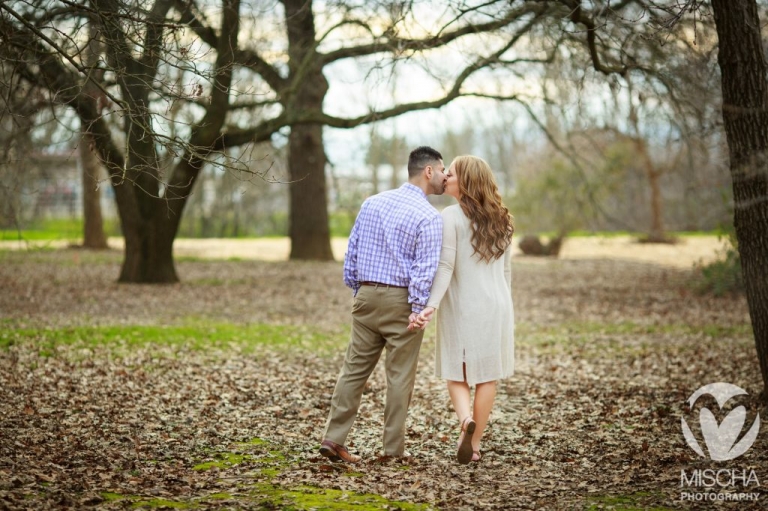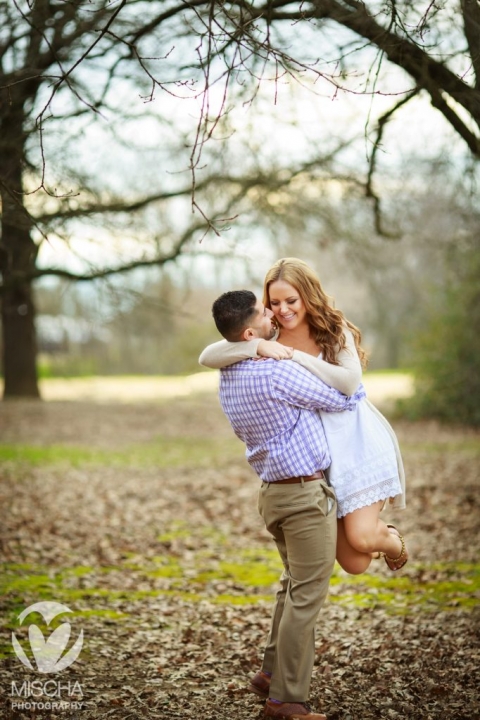 This one was a favorite and it became their Save-the-date image.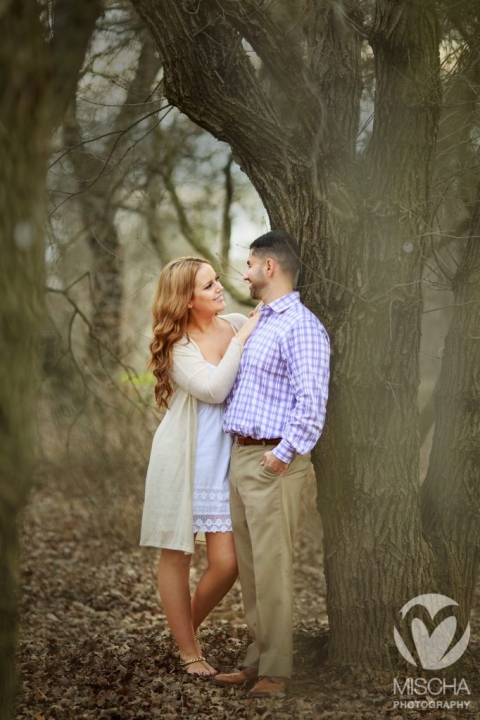 We continued walking around the Arboretum asking Chelsea and Tony to goof around with each other for us.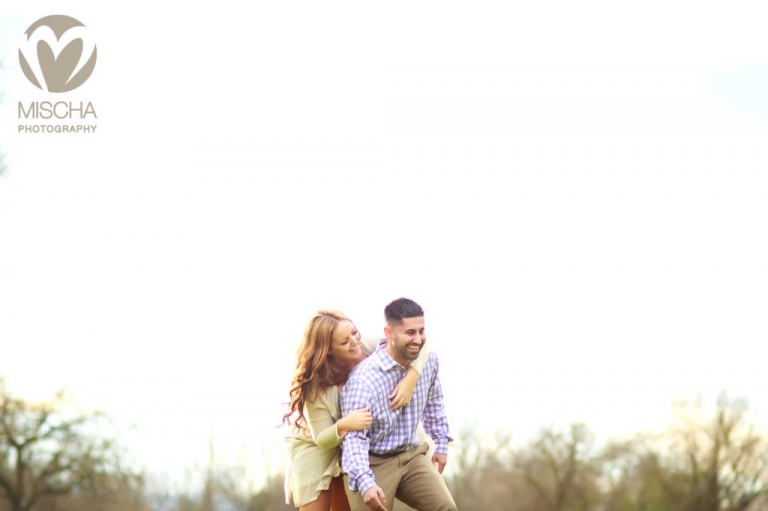 We lucked out on a dry day between winter storms and the sky gave us some beautiful clouds to work with.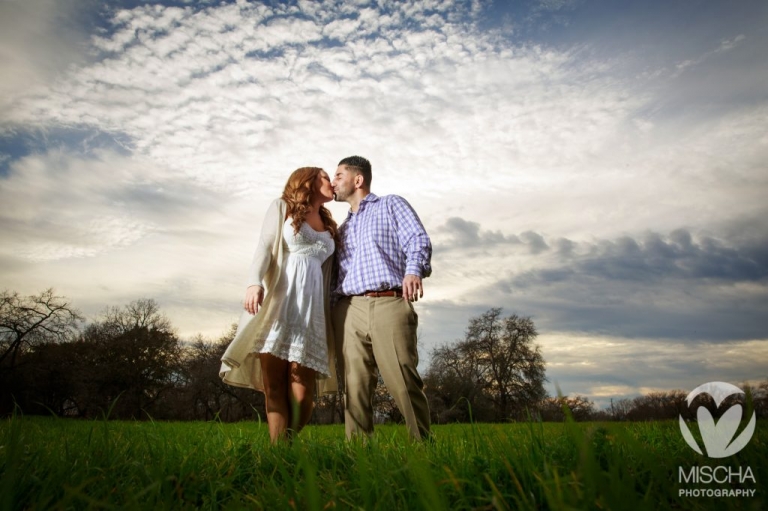 When we saw this tree, this was the shot I saw in my head. Two lovebirds enjoying each other's company in the Spring of their relationship.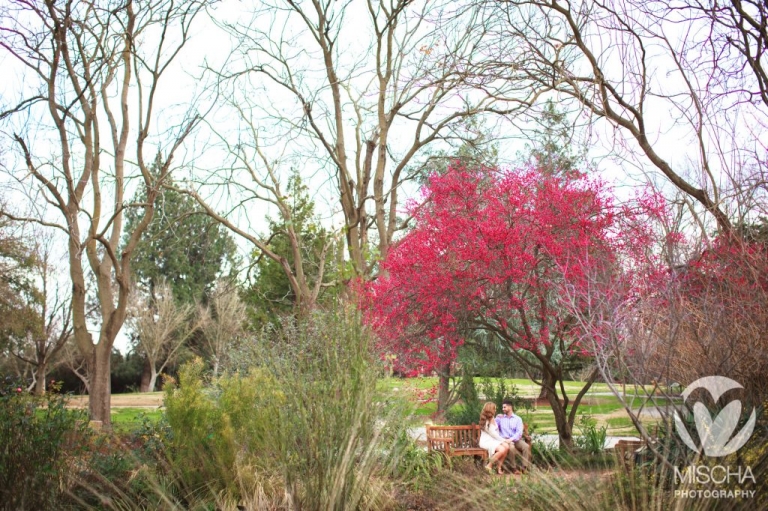 By far my favorite image of the session was this double-exposure Mischa caught in-camera of the flowering tree and Chelsea & Tony in a nose to nose profile. Everything from the hint of their loving expressions to the detail and movement of the blossoms and branches makes my artistic sensibilities so happy.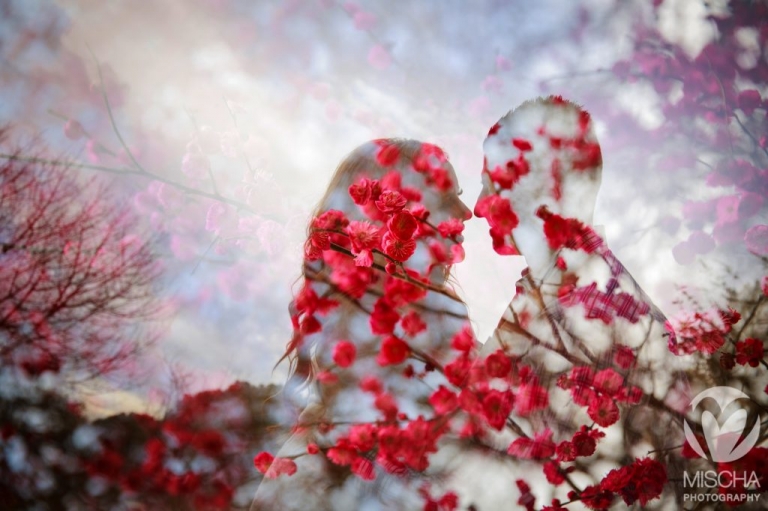 We hope you enjoyed this look at Chelsea & Anthony's Sacramento engagement at UC Davis Arboretum. We have limited appointments still available if you want to get on our schedule while the blooms are still possible. If there's another annual highlight you'd prefer to include in your own portrait session, let us know! We love customizing sessions to make them uniquely yours, even if they include a popular location.