Mariah, Pete and Bubba live down the street from our studio and would pass by our storefront windows on regular neighborhood walks. They found themselves in the market for Sacramento newborn photography and stopped in to introduce themselves. Little Miss Piper Rose made her family wait for her arrival and we were delighted to hear that she had made her debut and was ready for Mischa to visit.
We picked a day and started the session on their family bed.
Mariah and Pete wanted to include their "first son" Bubba in the newborn photos.
Even though he's not usually allowed on the bed. We think the pictures are worth it.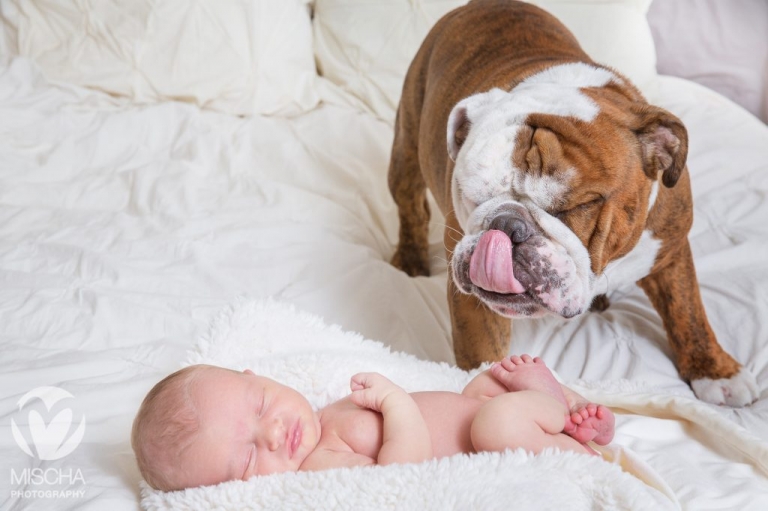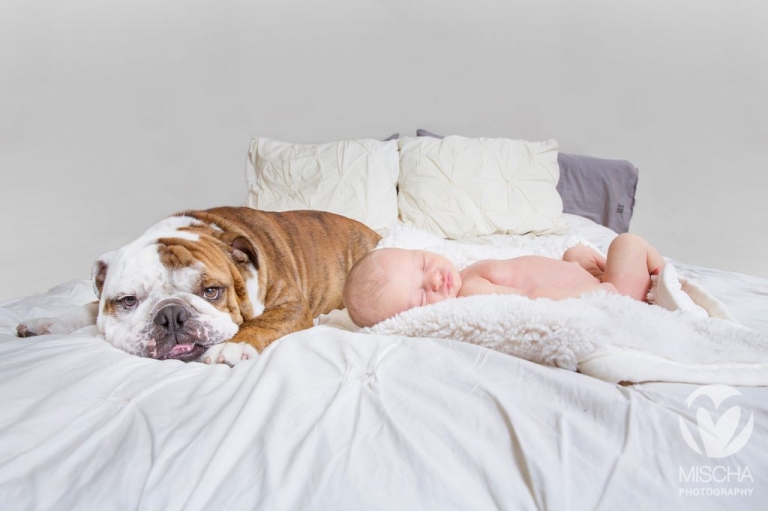 Next we posed Piper with some simple personal items as props.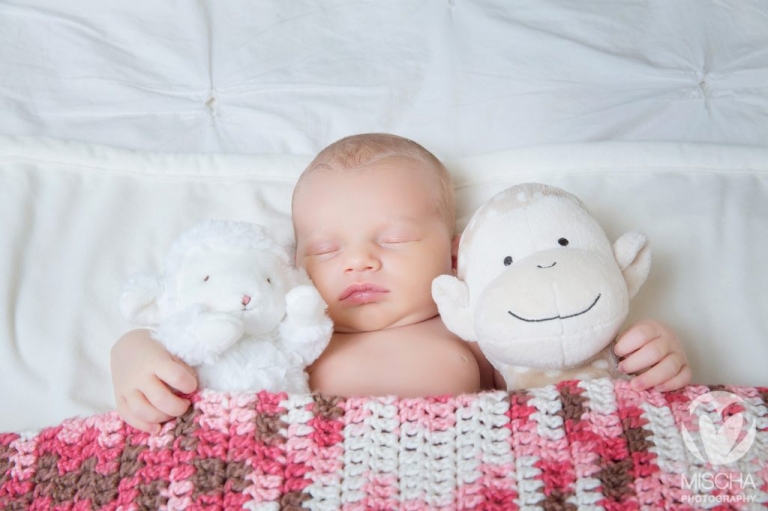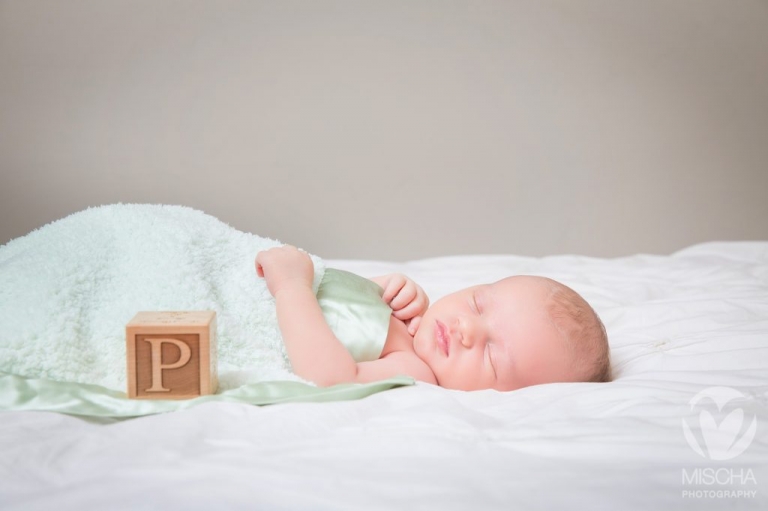 The best props are usually parents. Adoring looks are a bonus.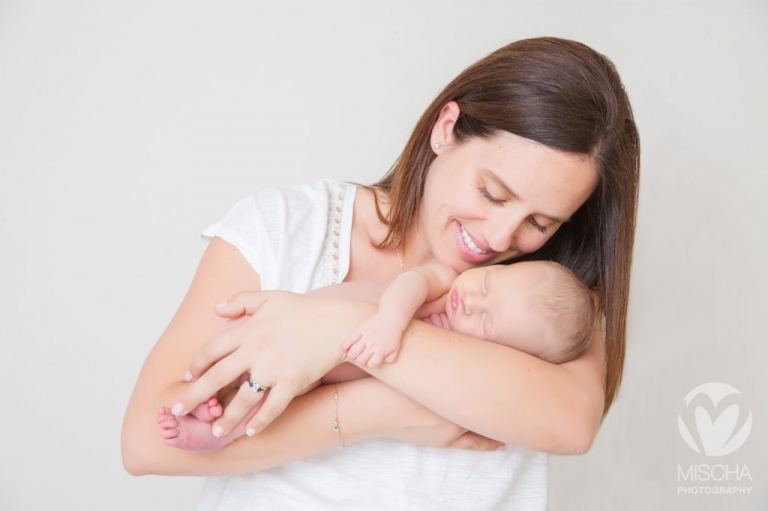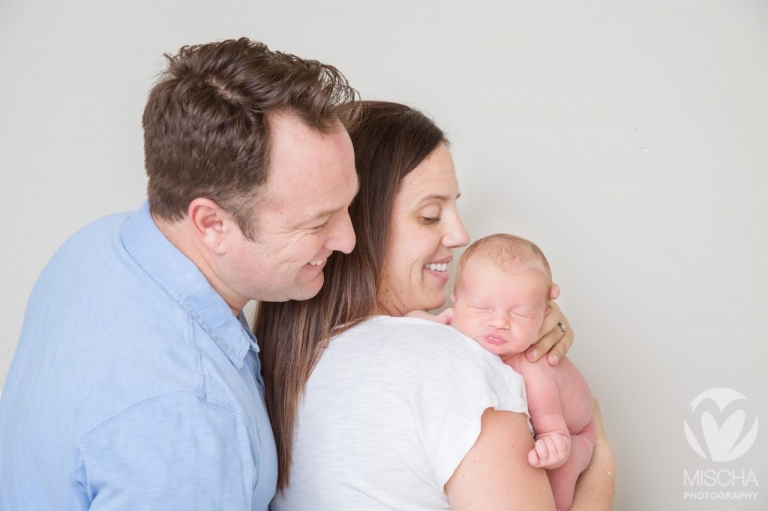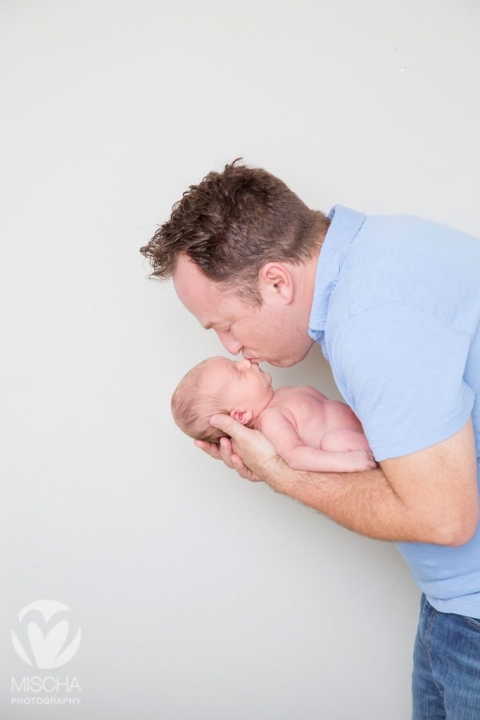 Her expression here makes this one of my favorites.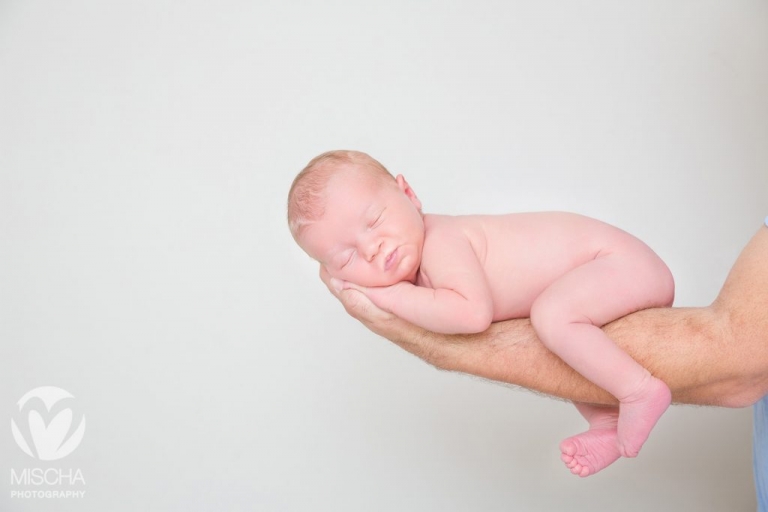 As a parent, the feeling I get when I see this image of Pete holding his baby girl is warm and wistful. It's definitely one of my favorites.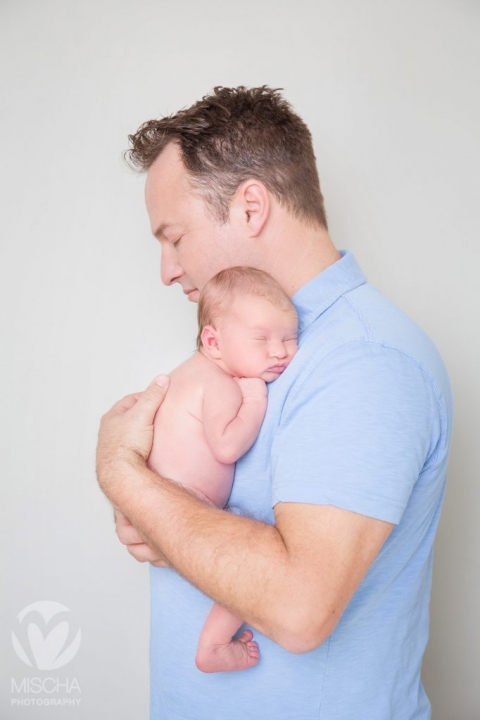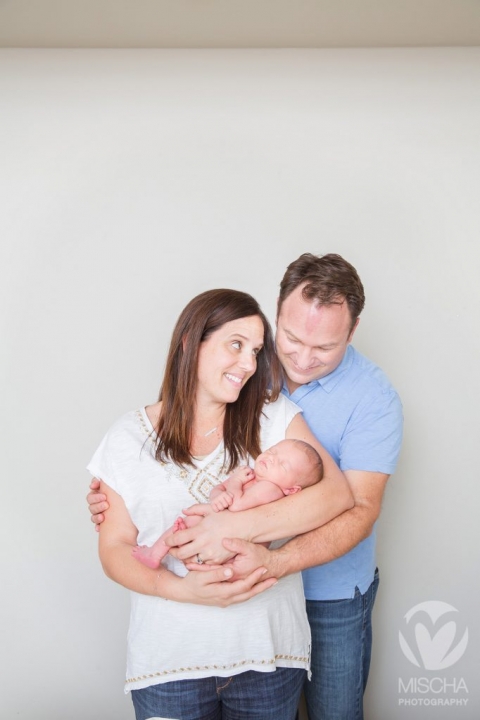 Piper was such a natural and happy to keep sleeping after we got what we set out to get, that there was a bit of extra time for additional props and poses. Our rustic bucket made an appearance.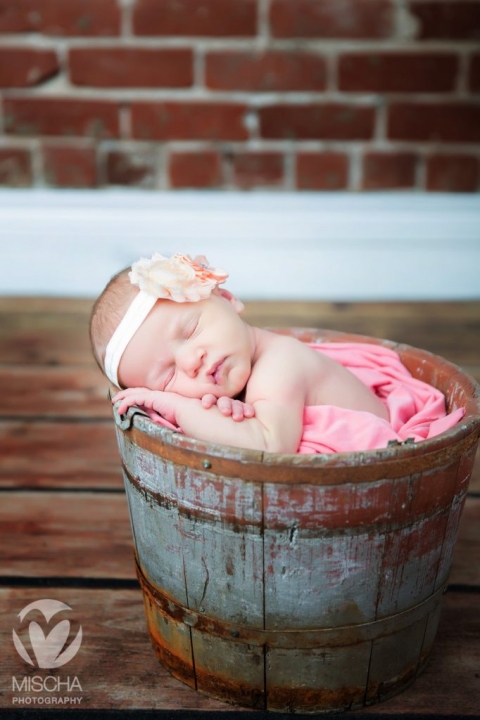 The contrasting textures of baby soft skin and loosely woven cloth give this one visual interest.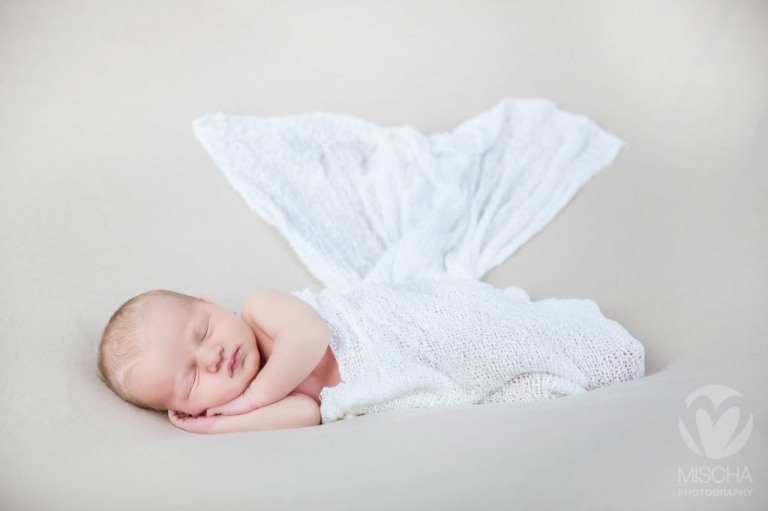 This is on the front of the custom announcements that Mischa designed: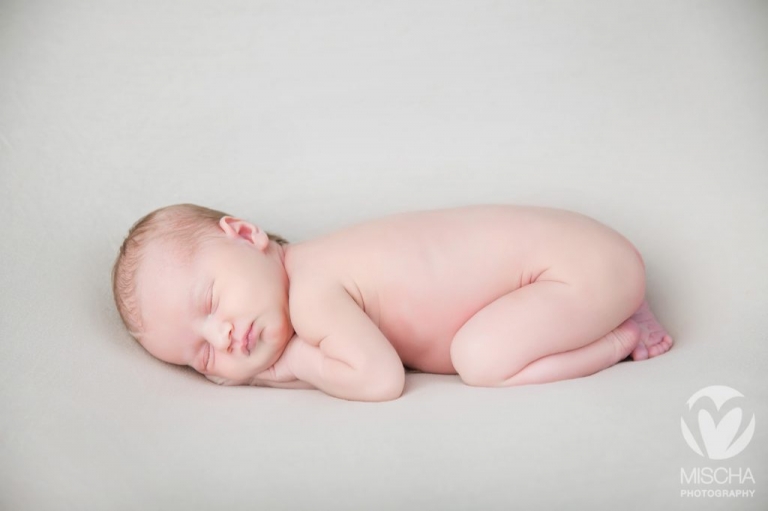 and the back: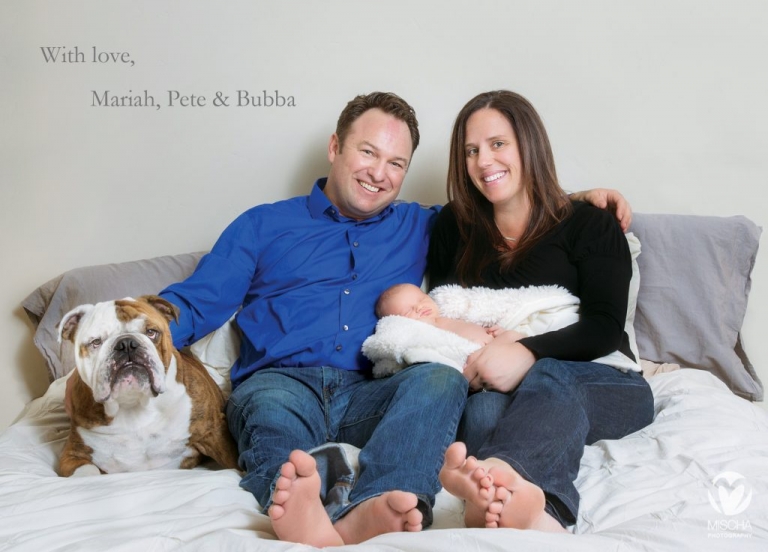 We love the opportunity to connect with other parents through Sacramento newborn photography. And we especially love it when they include their awesome pets. We hope you enjoyed our new friends and neighbors, Mariah, Pete, Bubba and baby Piper.