Jennifer and Dayton are a San Francisco City Hall wedding couple that found us in a unique way.
In 2012, we met Jennifer while photographing a wedding at Silver Creek Valley Country Club in San Jose.
Jennifer was doing the bride's makeup. Here's a flashback of our bride Theresa with Jennifer, her make up artist.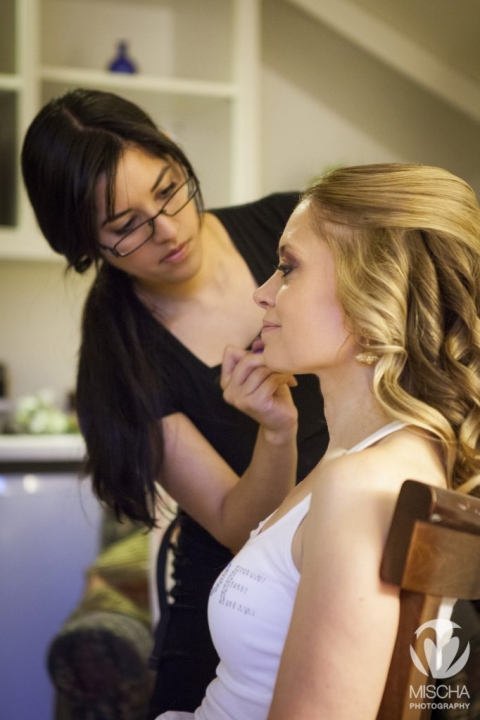 Bridal rooms are often cramped and this one at Hayes Mansion was no exception. We end up working very closely alongside makeup artists and hairstylists as we begin our wedding day coverage and they put the finishing touches on a fresh and excited bridal party.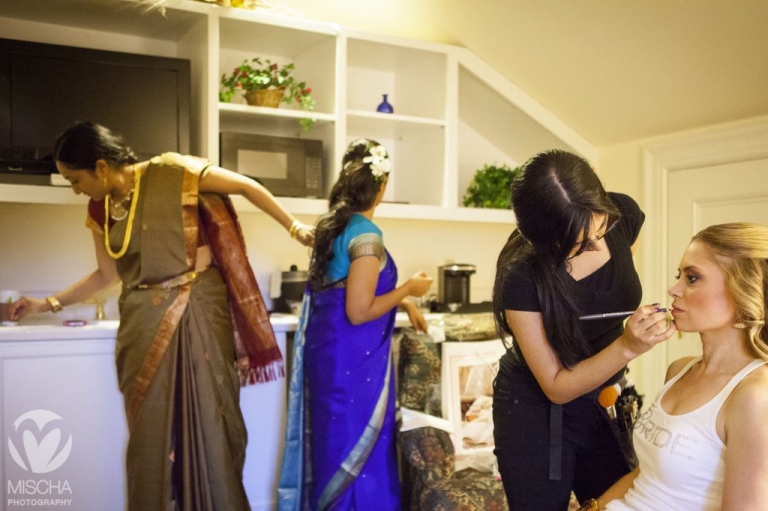 We do our best to cover these moments completely, without taking over the energy of the room. It's always reassuring to hear from wedding industry vendors, years later, who have remembered us, followed our work, and are ready to book us for their own wedding.
We knew that Jennifer's makeup would be flawless. We didn't know it would be daring and bold as well. A dark, edgy lip color made Jennifer stand out in an otherwise classic strapless lace dress with a striking sweetheart neckline and mermaid shape. Dayton's grey suit paired confidently with stylish navy details and complimented the deep range of indigo and violet hues in both the bride's bouquet and the blue-green tones of her hair color.
Not all of our wedding couples are looking for full day coverage and especially for San Francisco City Hall weddings we tend to cover just a few hours with ceremony coverage, a little after time for family portraits, and often some time for just the bride and groom at a nearby San Francisco location that suits the couple.
We met up with Jennifer and her fiance Dayton at the Palace of Fine Arts right before their San Francisco City Hall wedding appointment time for a brief first look and a chance to connect and get the giggles out before their ceremony.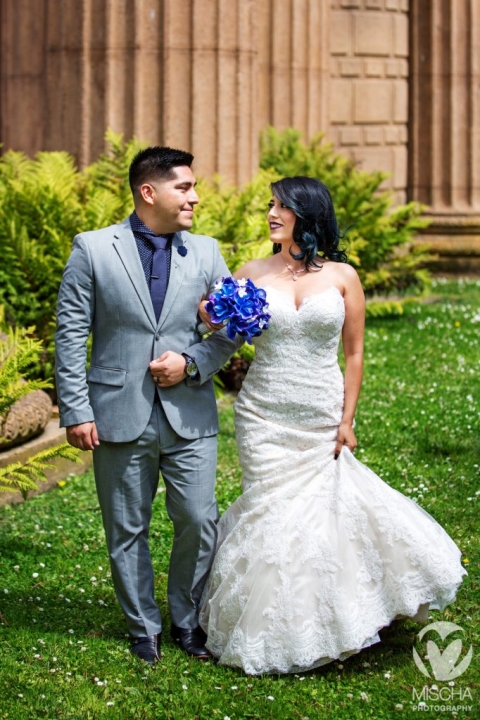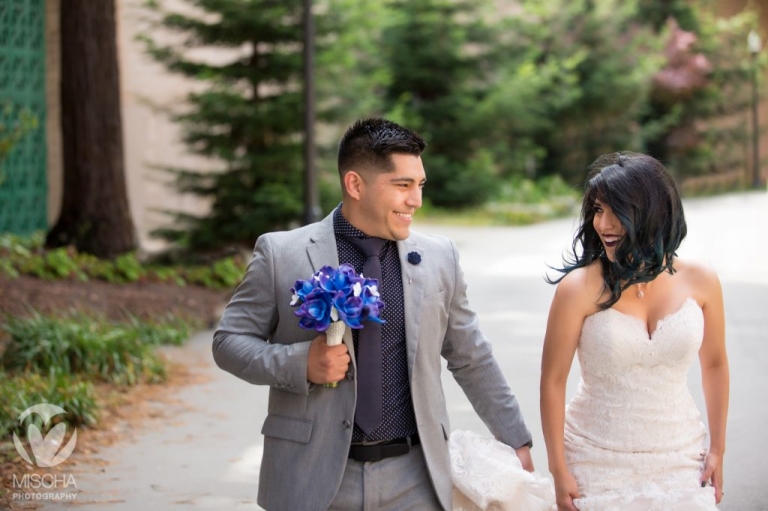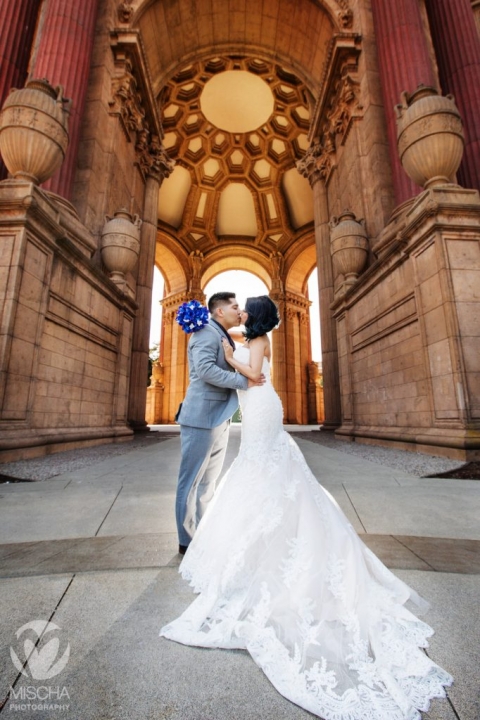 Once at San Francisco City Hall, we had time for a couple images of the couple between signing the paperwork and meeting with a Justice of the Peace.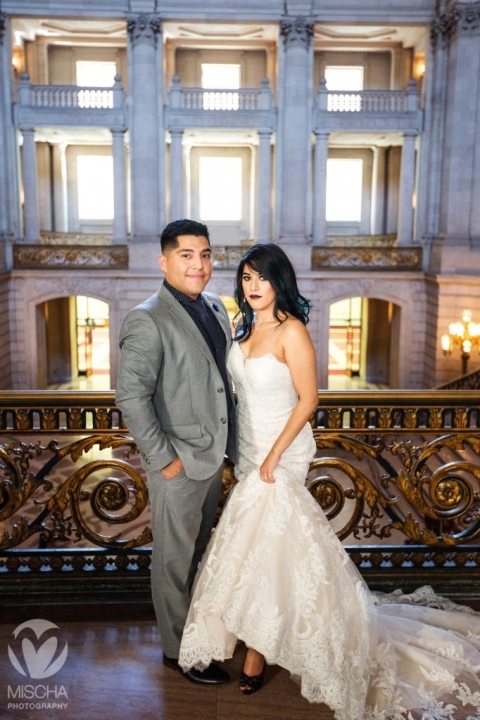 Their ceremony was held on the rotunda at the top of the grand staircase. Family and friends gathered to witness their vows and offer enthusiastic congratulations.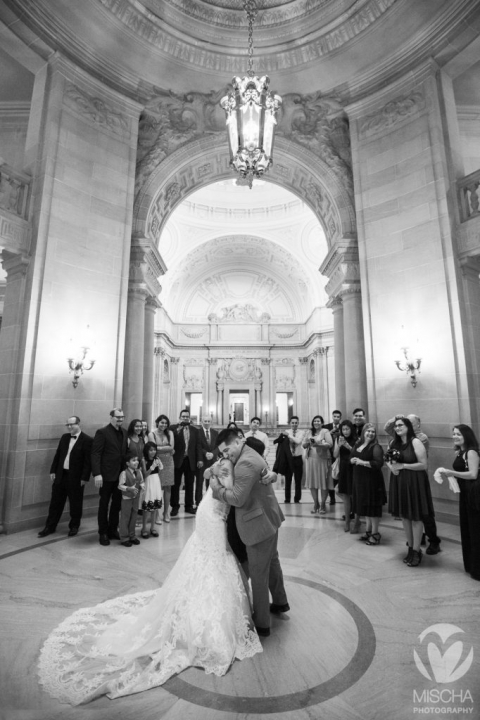 Then the bride and groom let loose on the steps of San Francisco's famed City Hall building.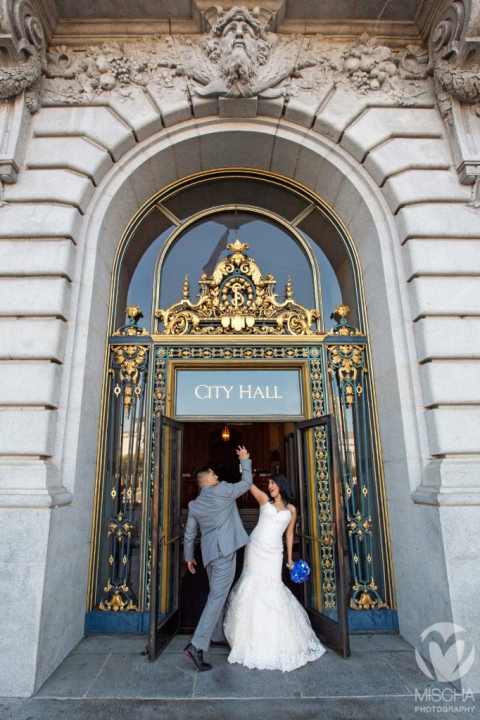 It was a beautiful day in San Francisco for Jennifer & Dayton's city hall wedding.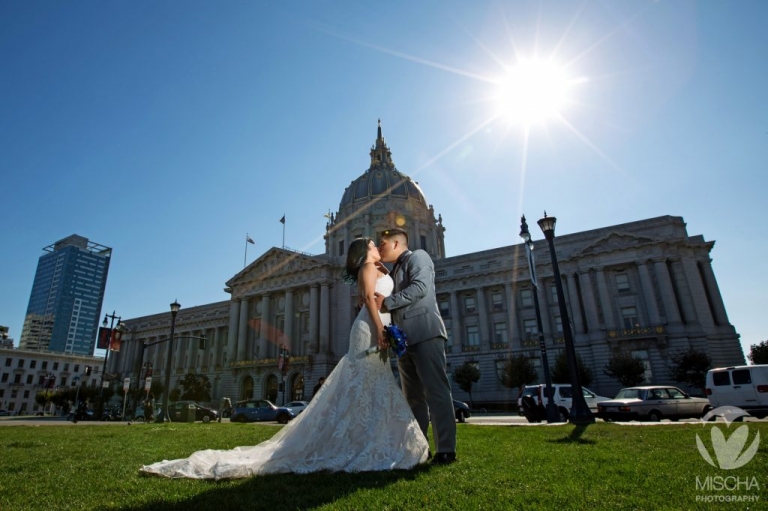 When Jennifer & Dayton came in to the studio to choose artwork for their home, they decided on this image in canvas of them on the 4th floor of City Hall.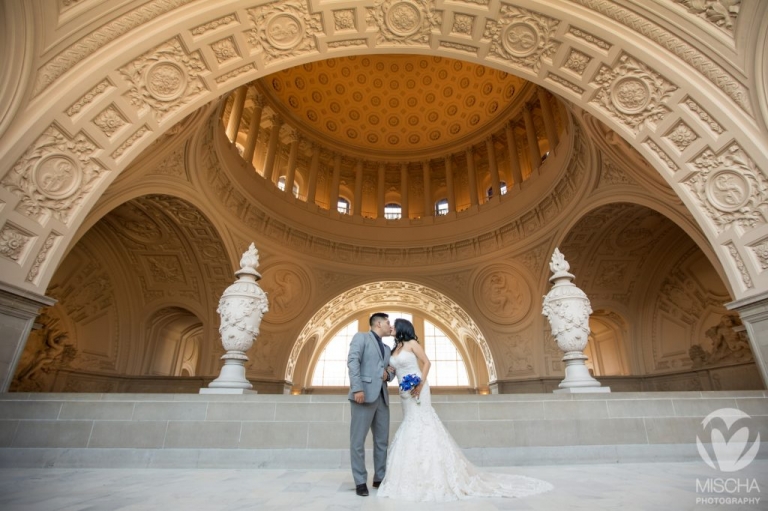 Unfortunately, using the available cropping guide for canvas gallery wraps cut off their feet.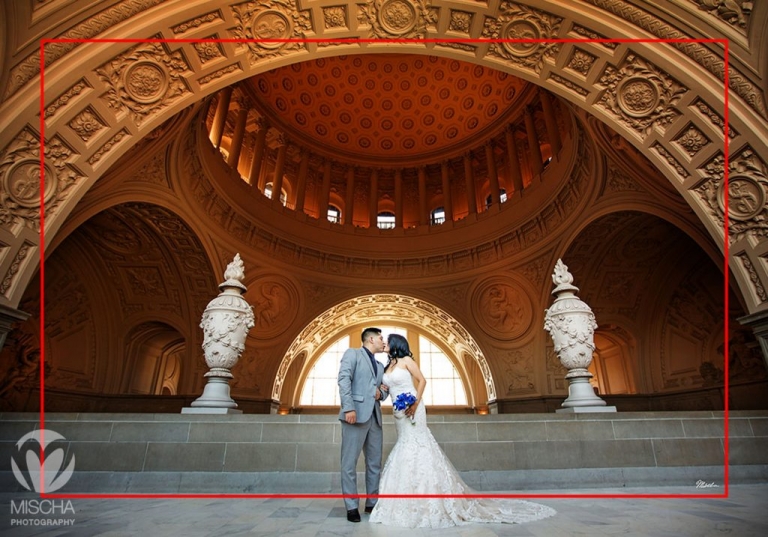 Fortunately, Mischa was able to extend the sides of the image and keep a more appealing crop of the bride & groom.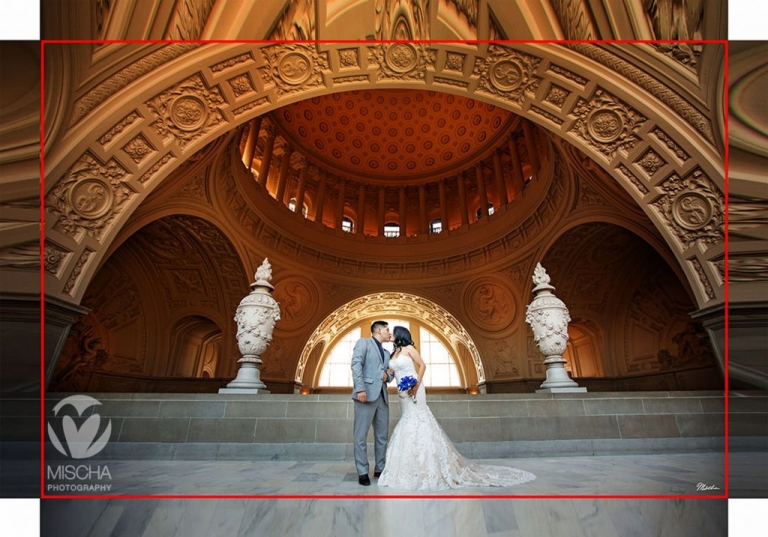 In addition to the original version, Mischa offered two artistically interpretive options for the clients to consider at no additional charge.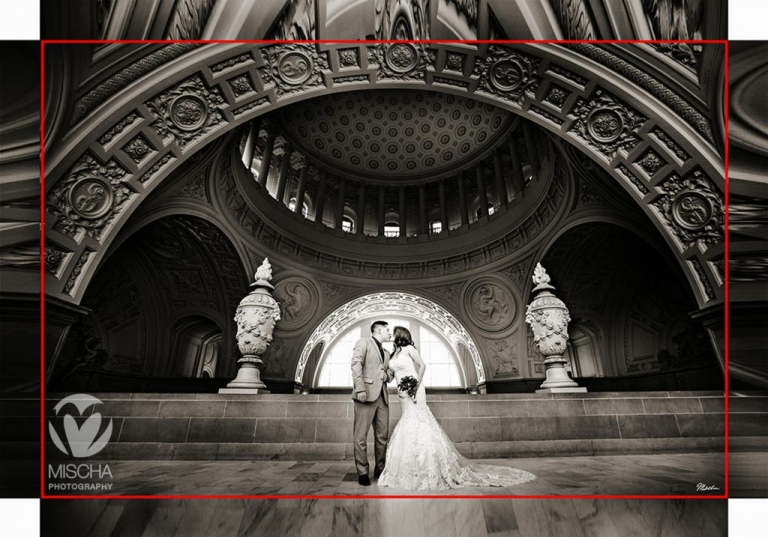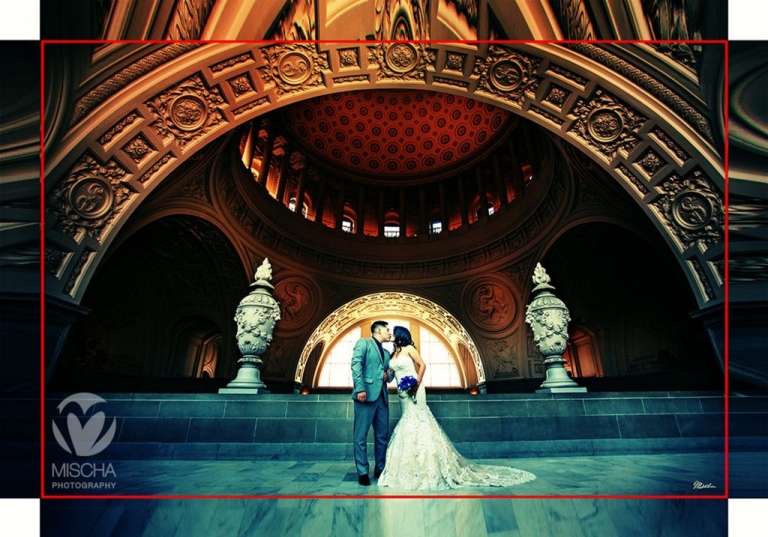 Which is your favorite version?
We hope you enjoyed this post and continue to follow our work.
~ Mischa & Brie