This is Ben. Why is Ben smiling?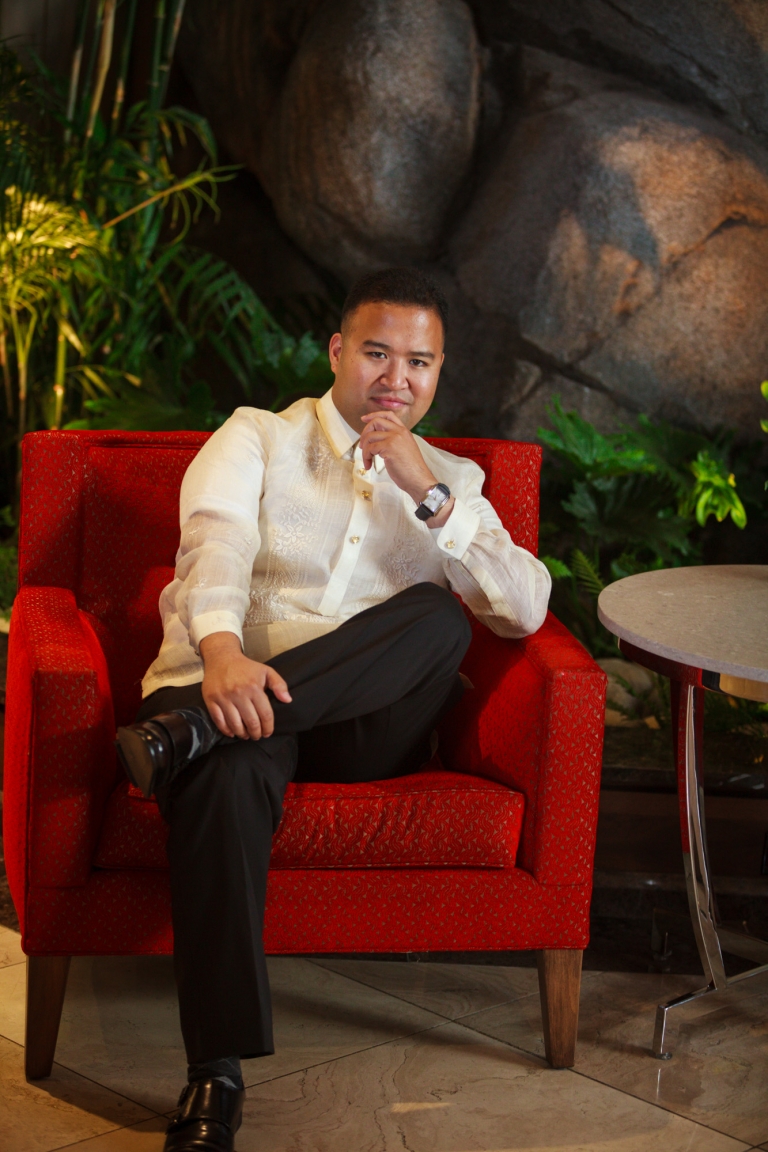 This is Melanny. She's the reason Ben's smiling.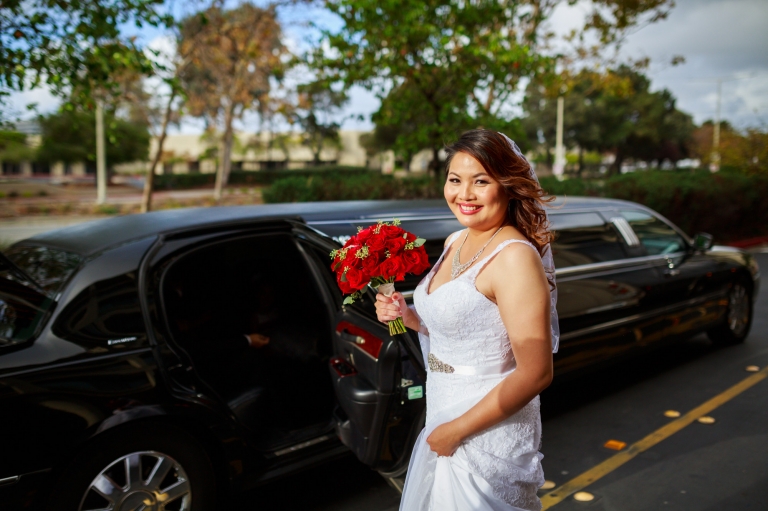 This is where Ben & Melanny are about to join their friends and family for a traditional Catholic wedding ceremony. Crystal Springs Golf Club in Burlingame, California.
A loving couple, a breathtaking view… and a relatively high chance of rain. It's California, we're experiencing a major drought, chances of rain are few and far between these days.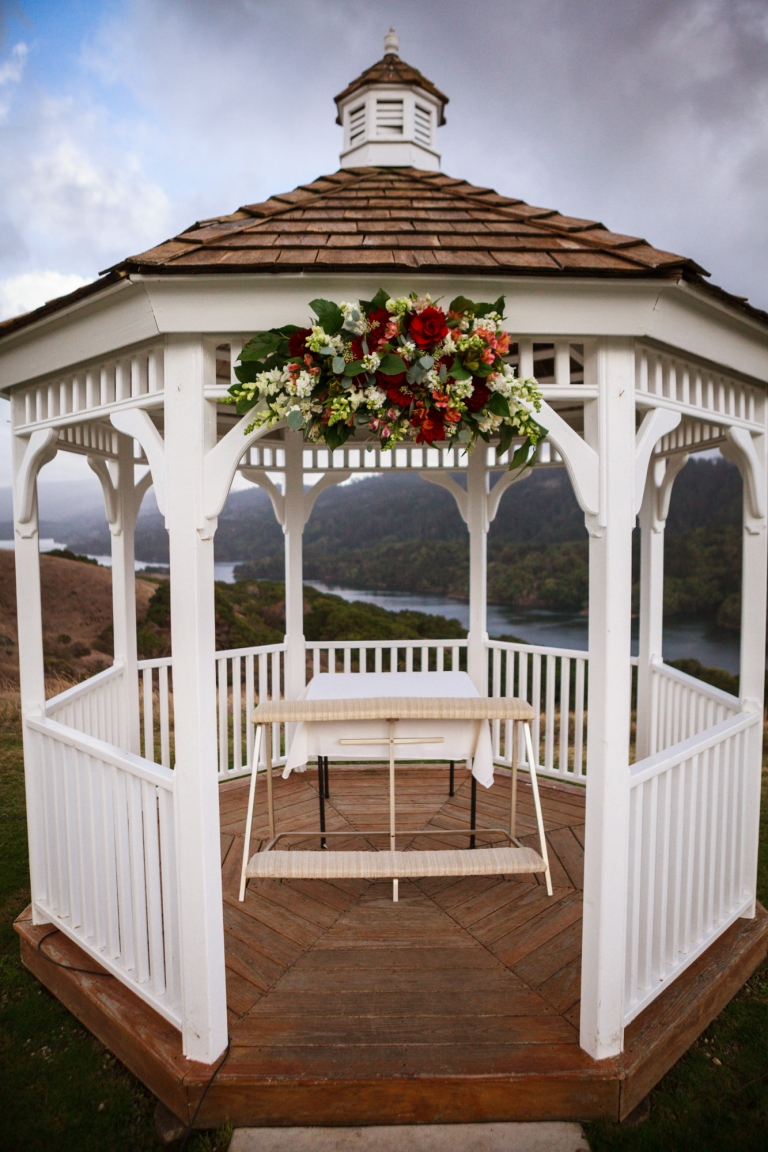 On this Saturday in October though, the skies opened up. The rainy outdoor ceremony of Melanny & Ben very quickly became one of the most memorable weddings Mischa and I have ever photographed together.
During the strongest rain, I sheltered our uncovered gear huddling close to the DJ's umbrella while Mischa braved the downpour with one camera and a cover. When it lightened up, I brought him a dry(ish) towel and a second set up and we shared huge smiles. We had SO much fun that day. Wet, cold, romantic FUN.
We hope you enjoy these selections from the wettest, most unique ceremony of the season. The rainy outdoor ceremony of Melanny & Ben: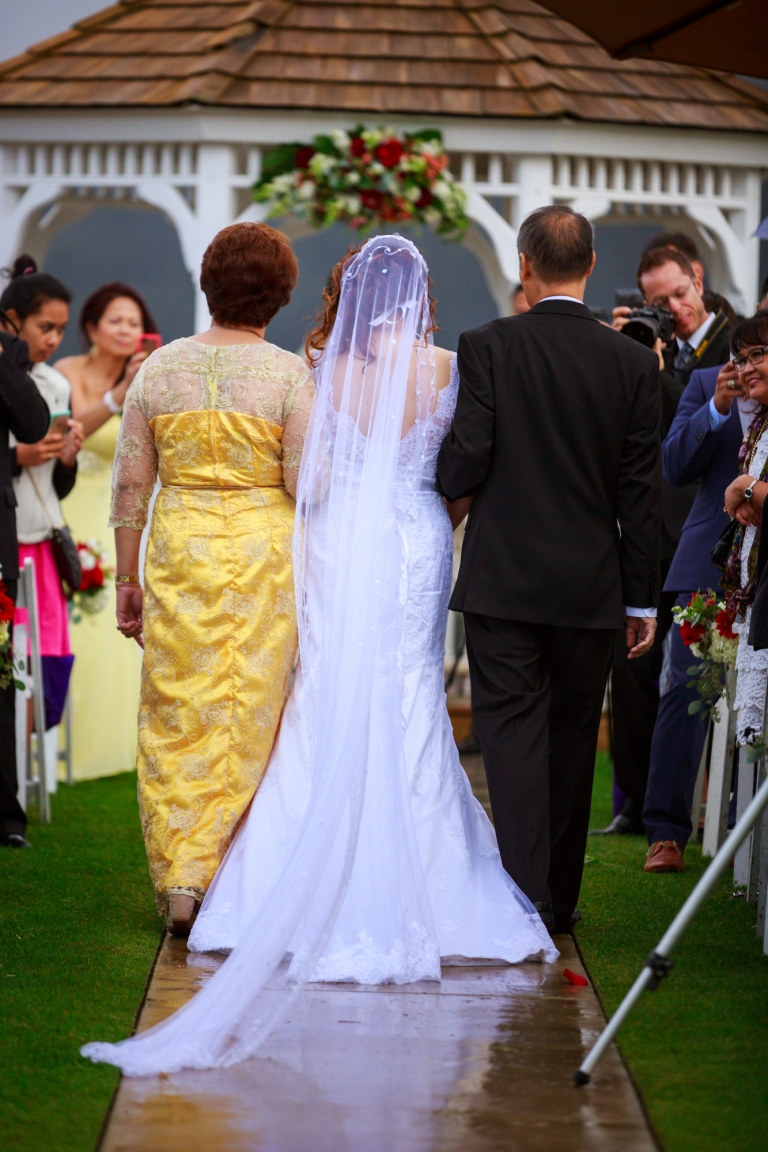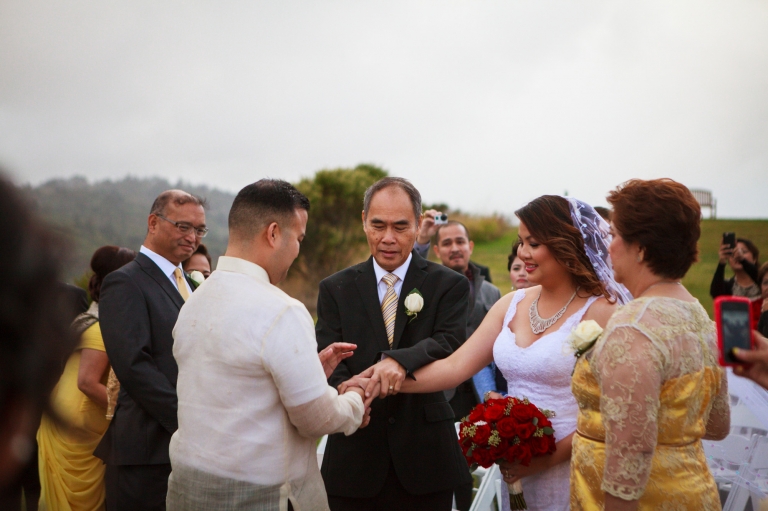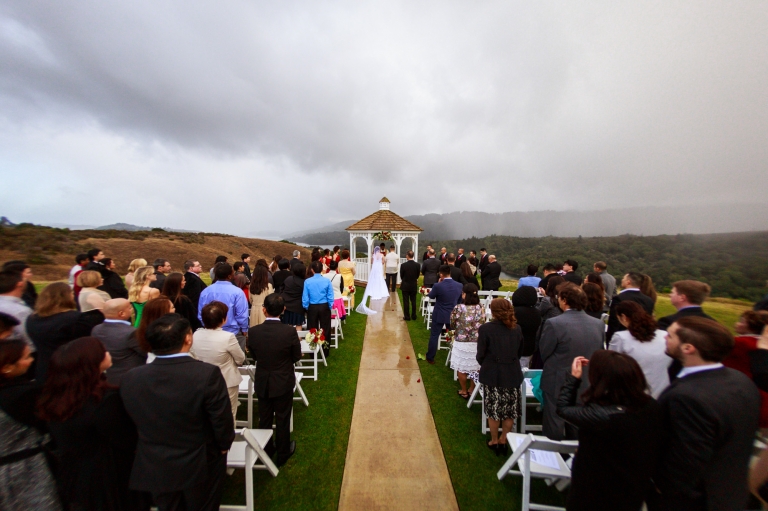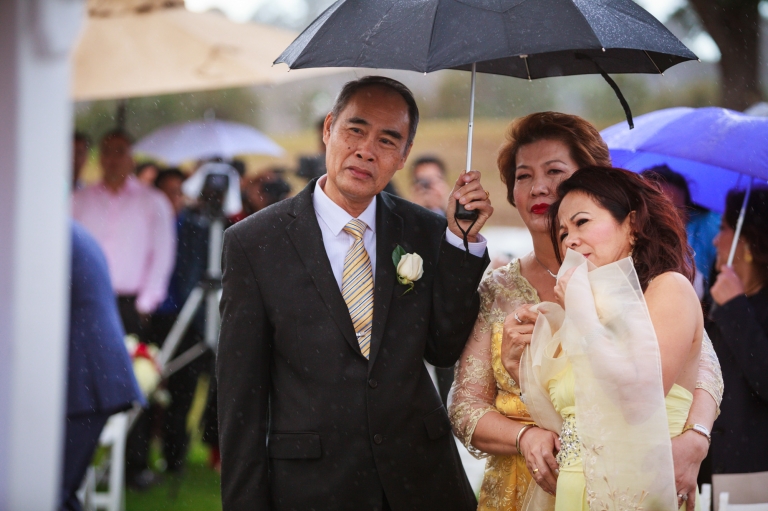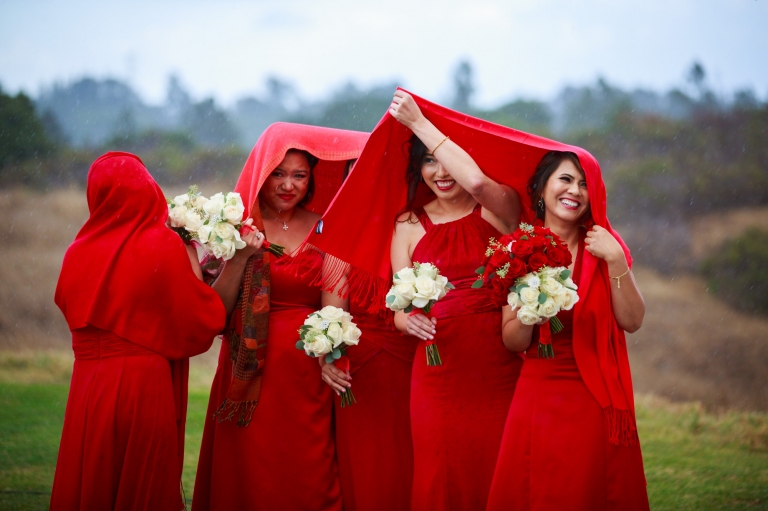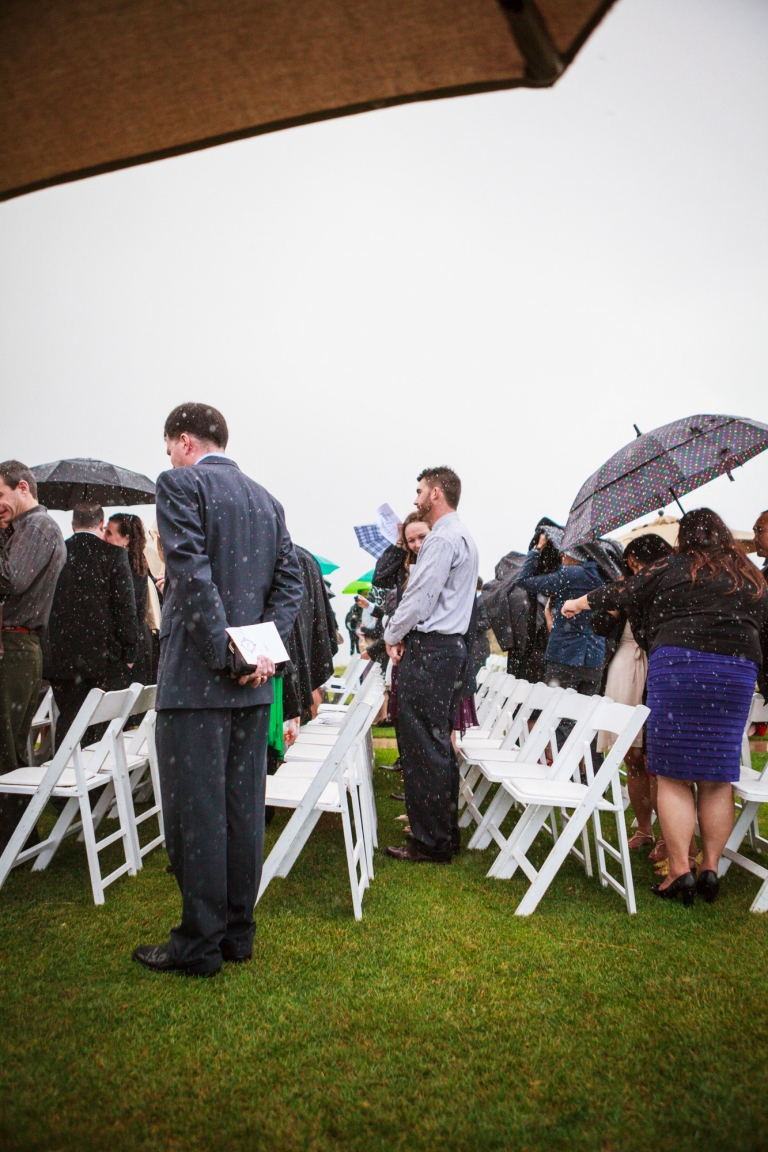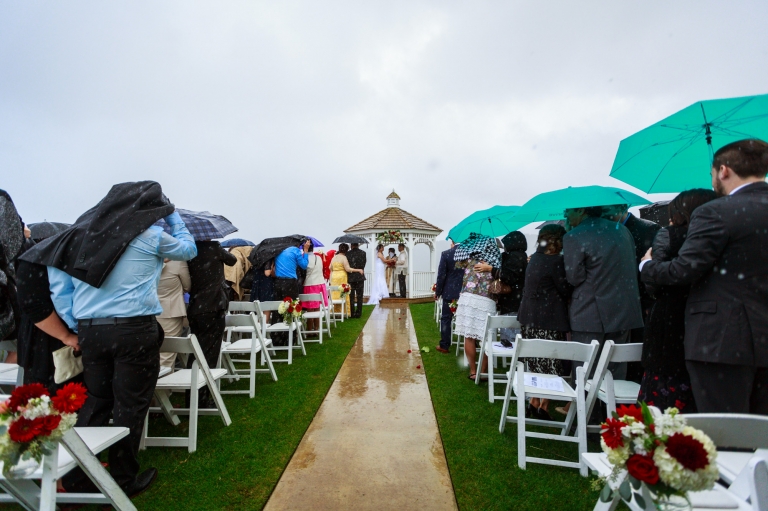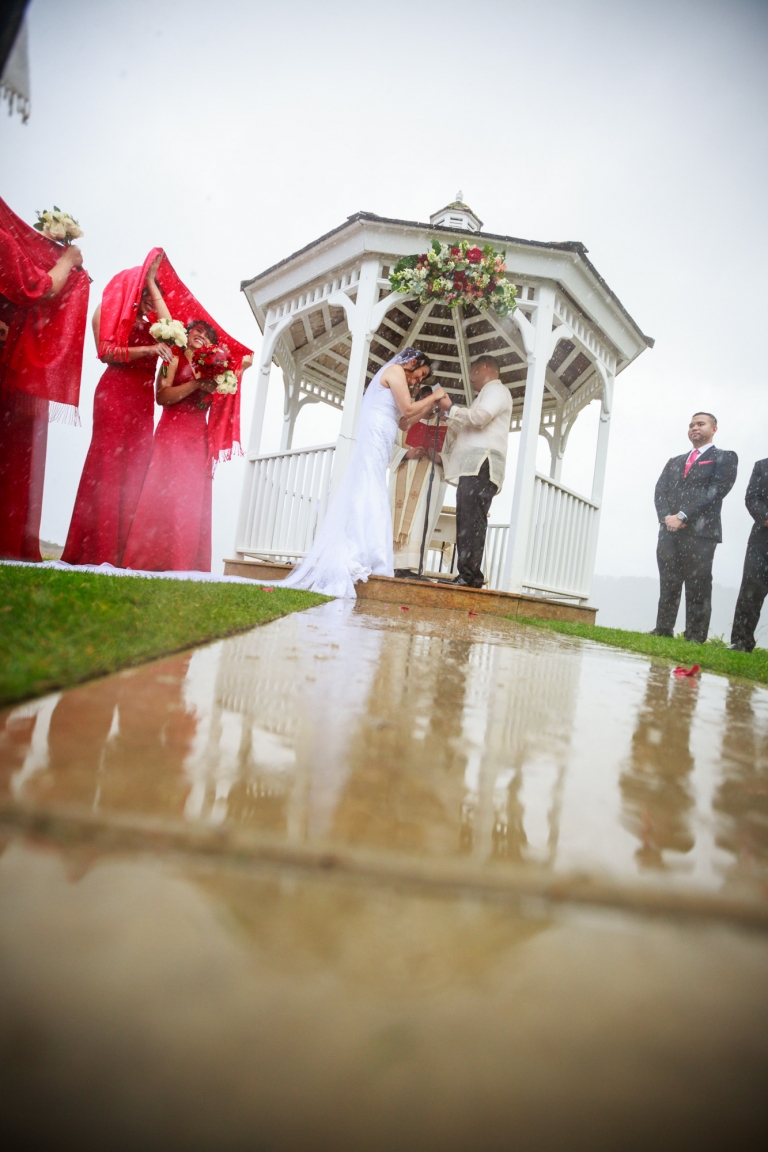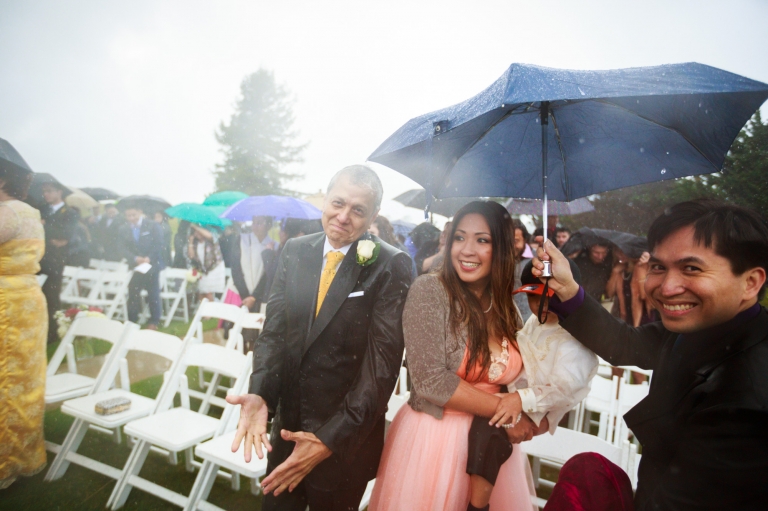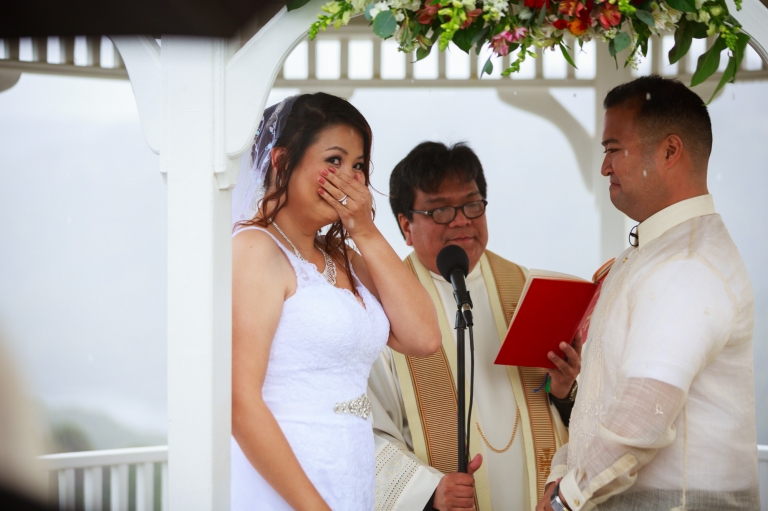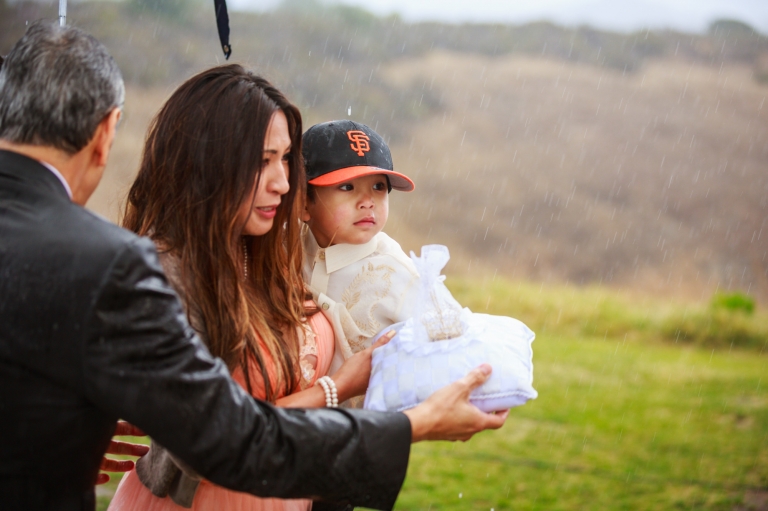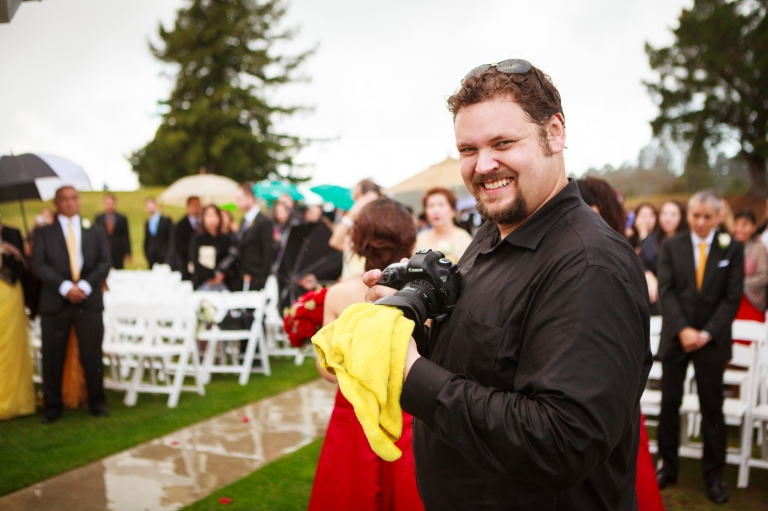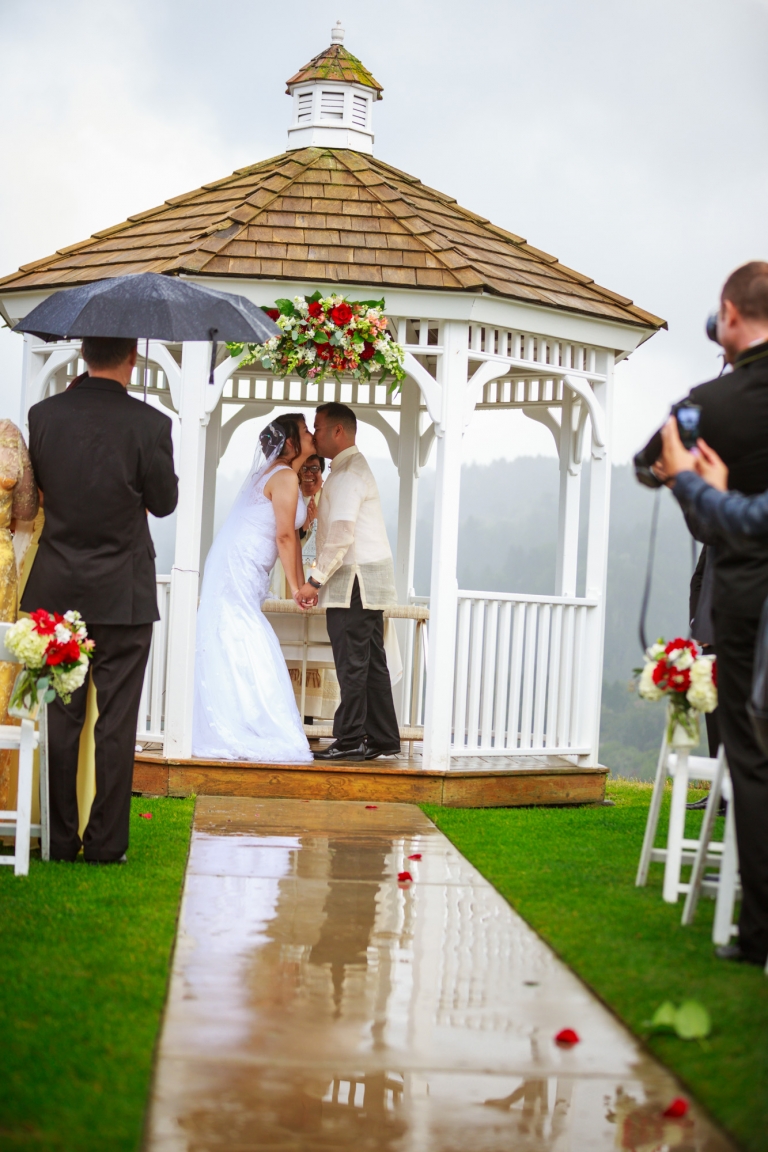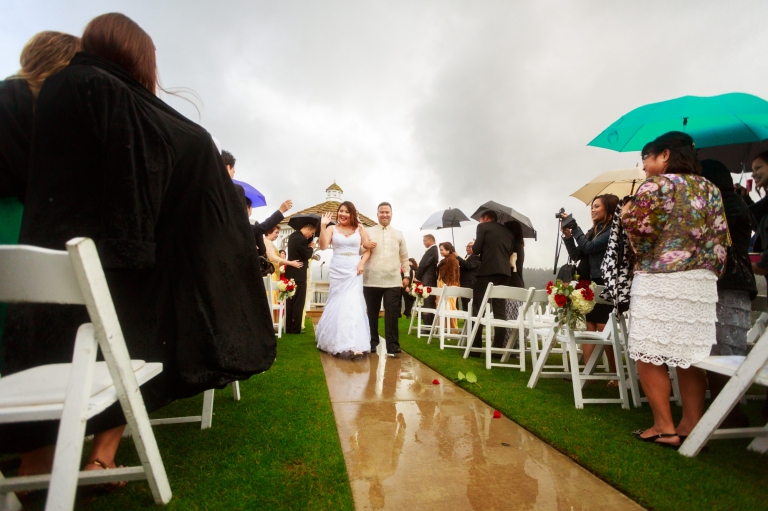 As soon as the formalities were finished, the raindrops passed and left the most beautiful clouds and warm sunset light for us to photograph the newlyweds.