Real Weddings magazine cover shoot coming at ya! We have been so excited to share these images, but were sworn to secrecy – strictly no sneak peeks allowed!
That is, until the issue was released this week!
Here we are, Mischa and I, at the release shindig; proudly holding the Winter/Spring 2016 issue and our son, Kai (I'm 37 weeks pregnant here by the way – baby #2 will be here sometime this month):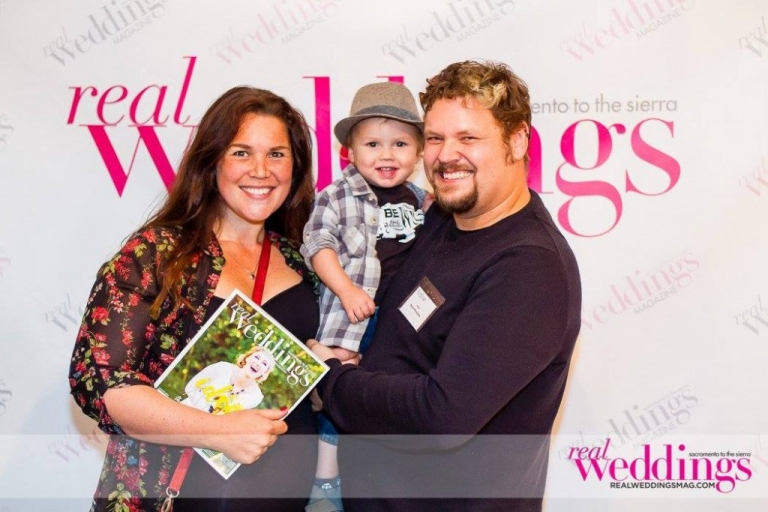 Real Weddings magazine holds an annual cover model contest for their Winter /Spring issue and all three 2015 finalists were part of this styled shoot.
We photographed everything for this elaborate style feature on one (LONG) day back in September at the Hyatt Regency Lake Tahoe Resort on the North Shore.
This fun shot of the lovely Katie Guido made the cover: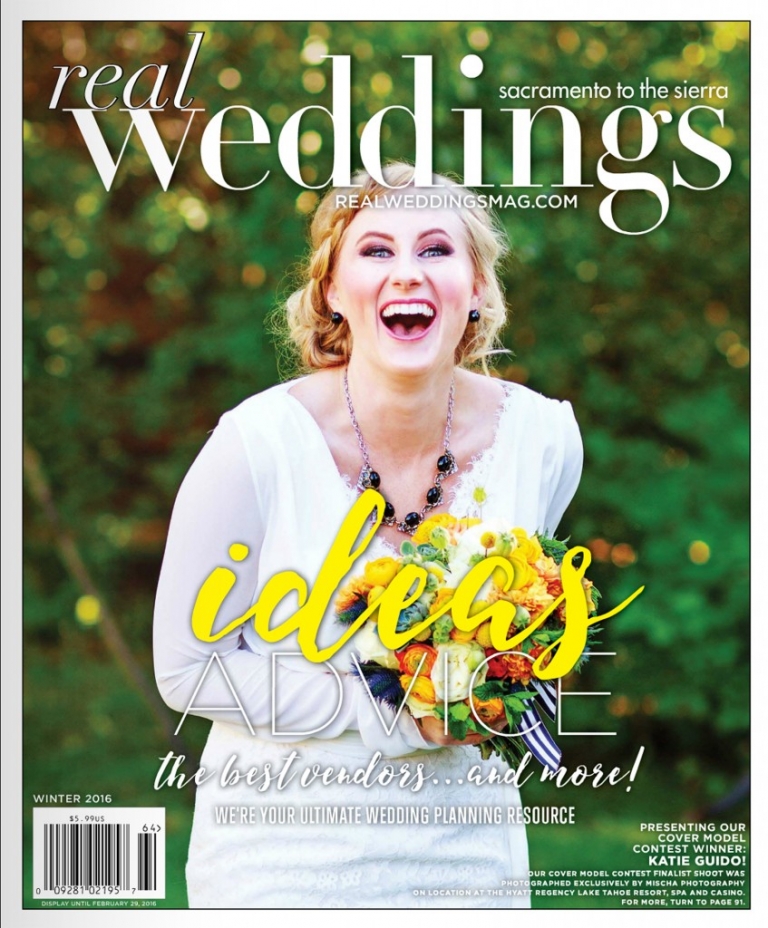 Inside, we were over the moon to discover a HUGE spread of images from the shoot in a Featured Style section titled "Something Blue". To see the full, interactive, online version of the magazine, go here
Our feature begins on page 91 of the magazine if you have your copy handy – or you can scroll to see screenshots below.
These three real brides were delightful to work with. You can hardly tell how cold and windy it was! Lake Tahoe's stunning blue water was tipped with white caps all day.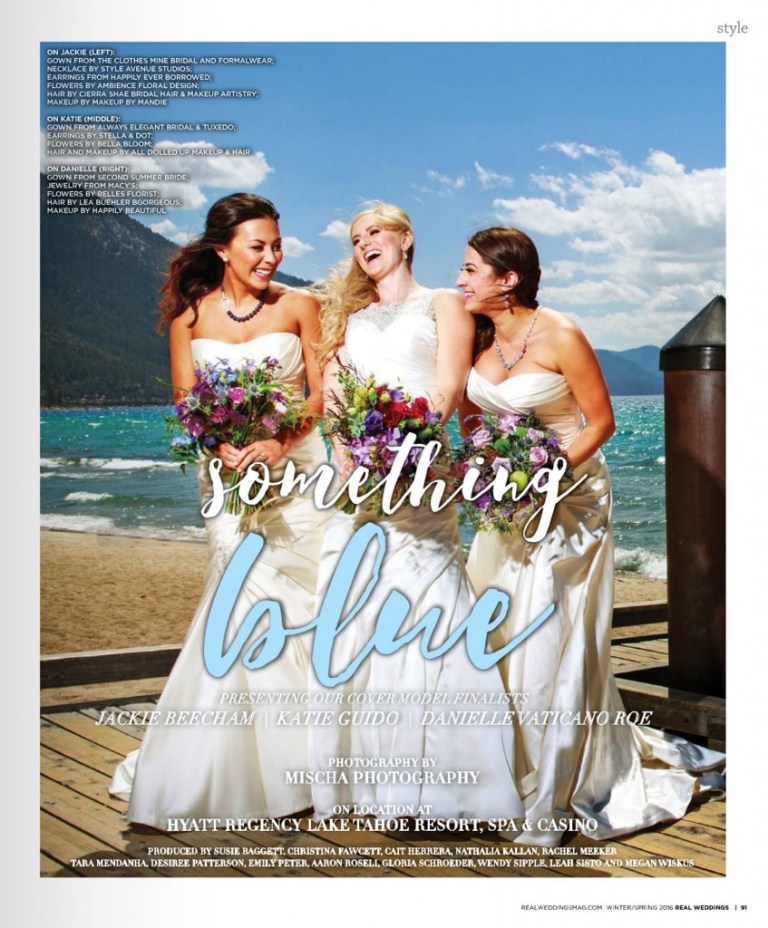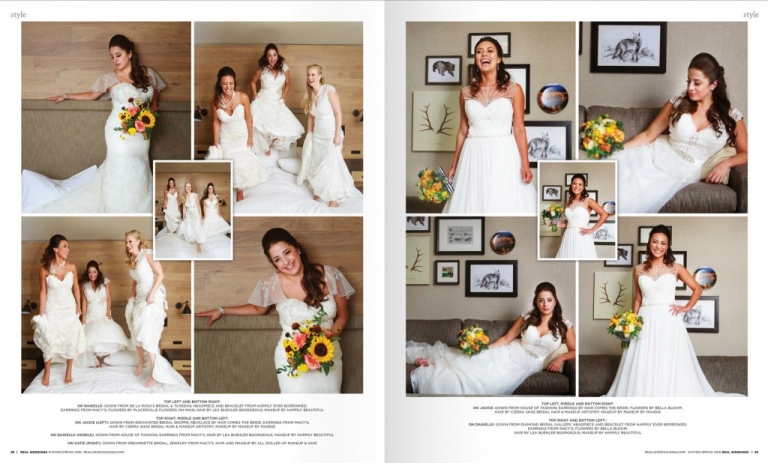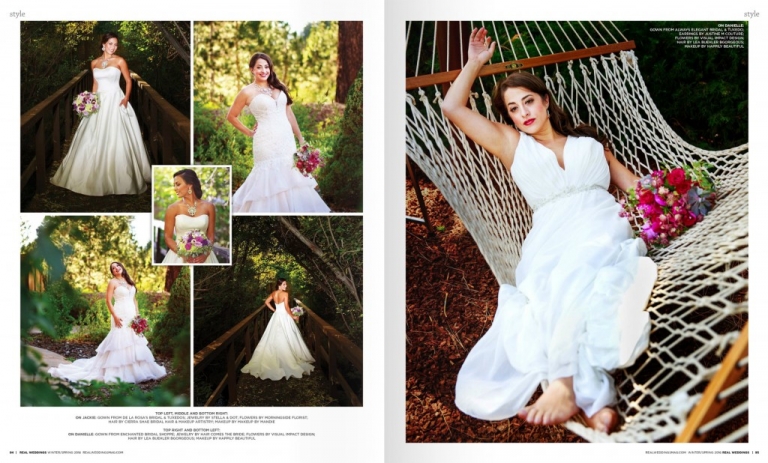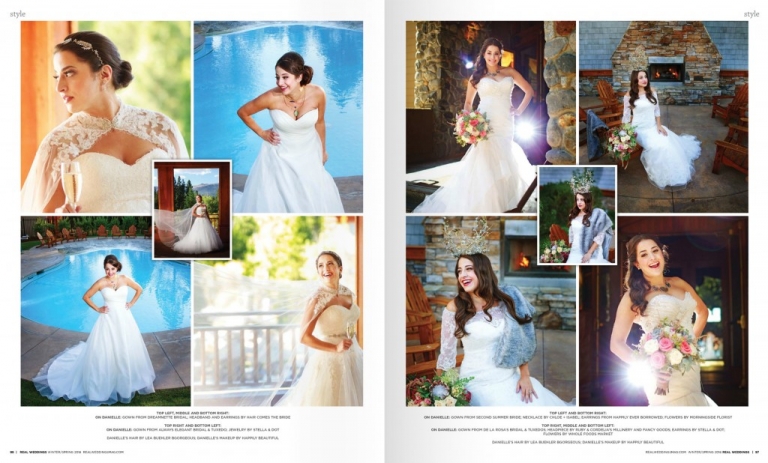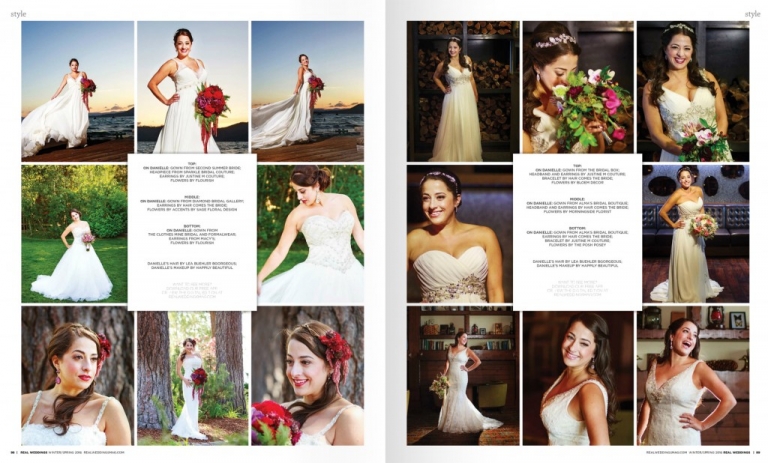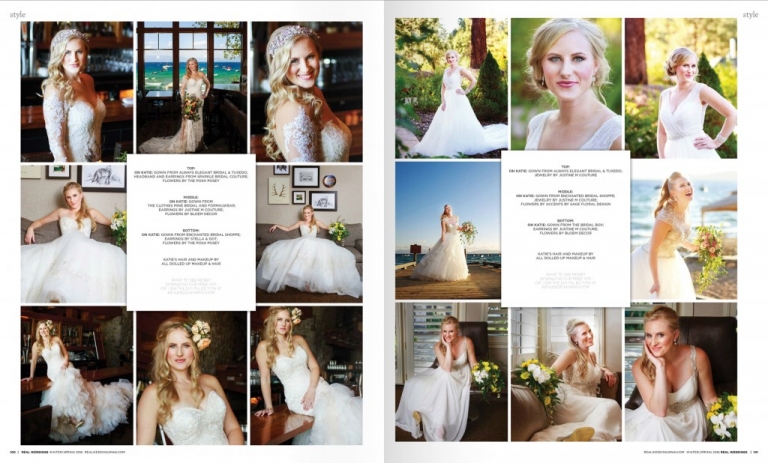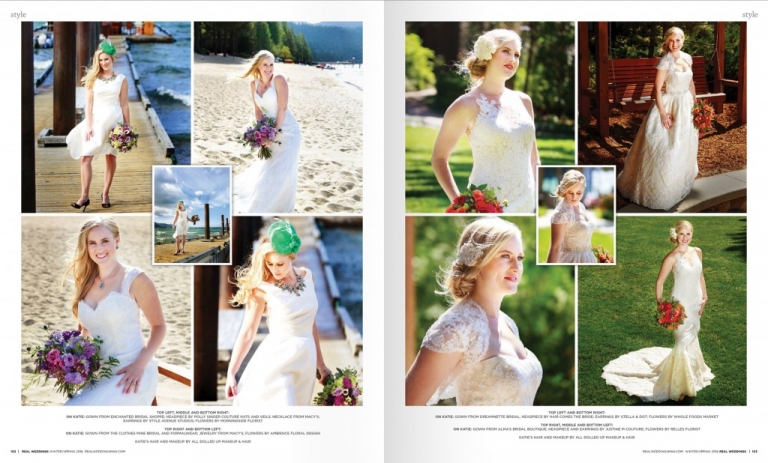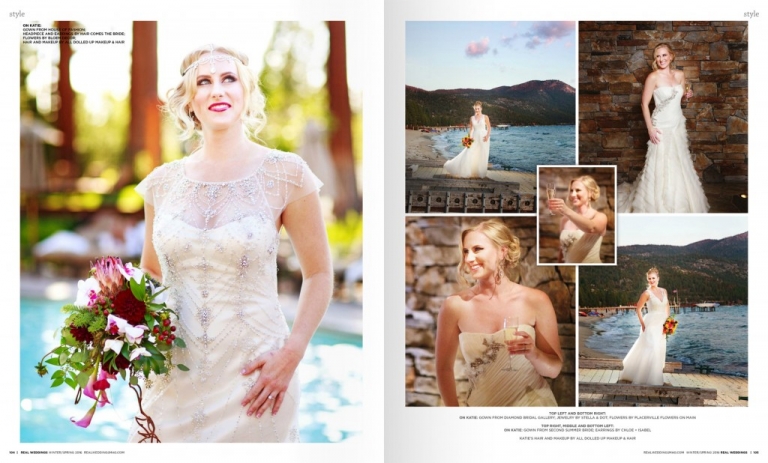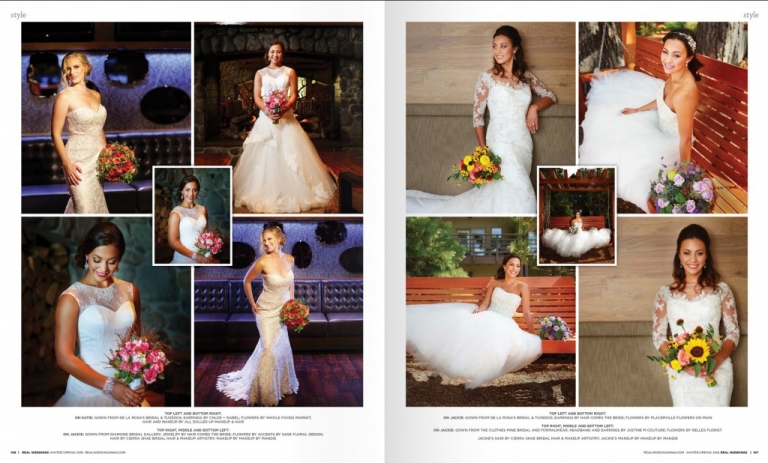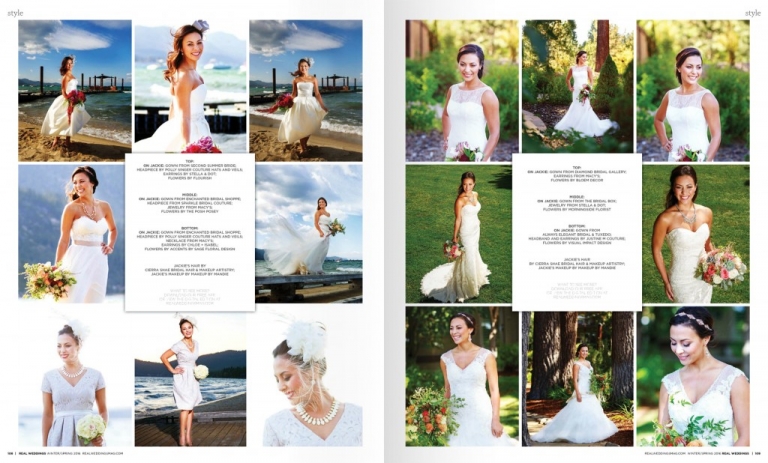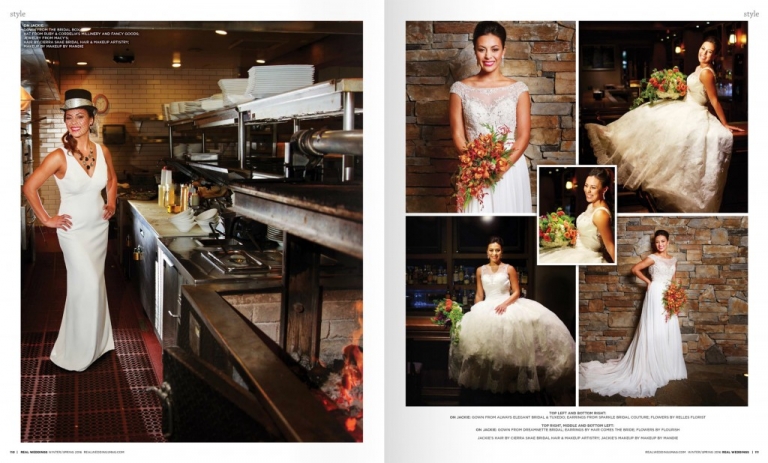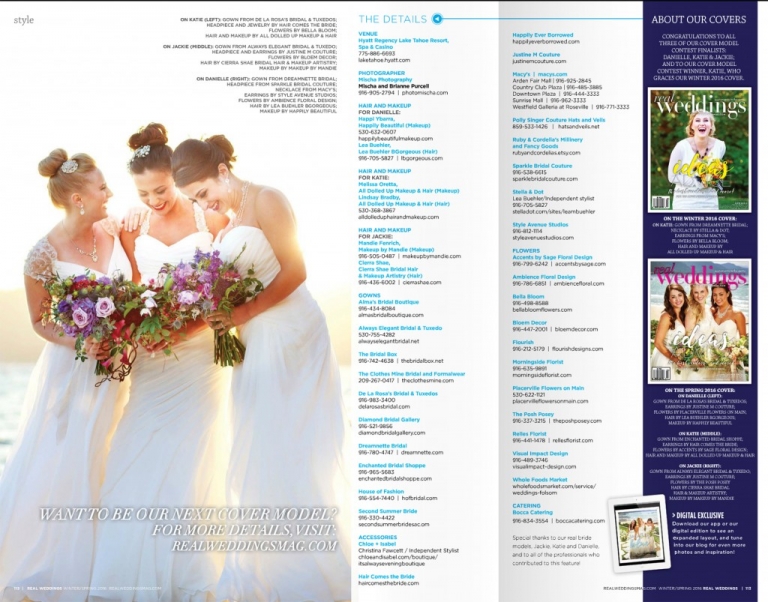 We are so stoked to have been not only published, but featured…. and not only featured, but ON THE COVER of this issue of Real Weddings magazine.
This photo from the release party pretty much sums up my feelings about having an image published on the cover of a magazine. (Mischa is way cooler than me)