Lana & David were looking for San Francisco engagement photographer and sent us this inquiry via our website:
" Hi Mischa,
I did the makeup at a wedding years ago and I remember you were the photographer at the ceremony. I came across your name again when you took my cousin Rob's engagement photos. Your work is excellent!
I am recently engaged and we are starting to look at photographers and you were the first person to pop in my head. We do not have a venue booked yet, but are looking at possibly having our wedding October 2016 here in SF.
How far are you booking out? …" 
We were tickled! It's really fun to hear all the different ways our clients find us, especially when our work (be it our personalities, our images, or both) still resonate with people years later.
Regarding possible photo shoot locations, David had this to say:
"…my initial thought is definitely with the Golden Gate as a backdrop in the distance. We live with a view of it and I proposed on the hill driving up to the headlands with the bridge in the background, so it's special to us and apropos :-)" 
There are so many cool locations in San Francisco to choose from, having something meaningful can take the engagement photography to another level.
The images Mischa captured of Lana & David were playful and colorful, the weather cooperating beautifully on this November evening.
We hope you enjoy this set of 20 favorite images, chosen by this stunning couple, for their engagement album: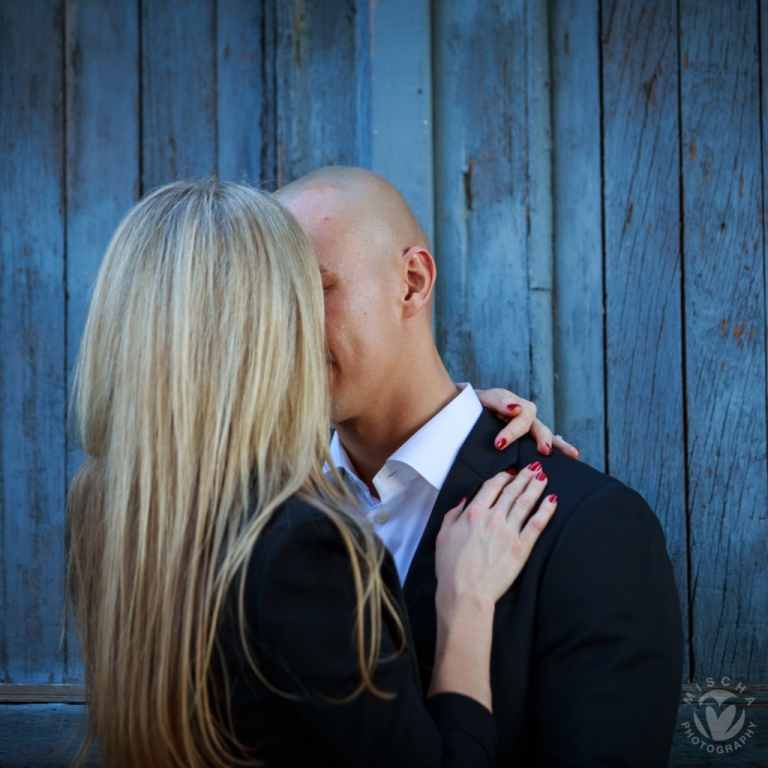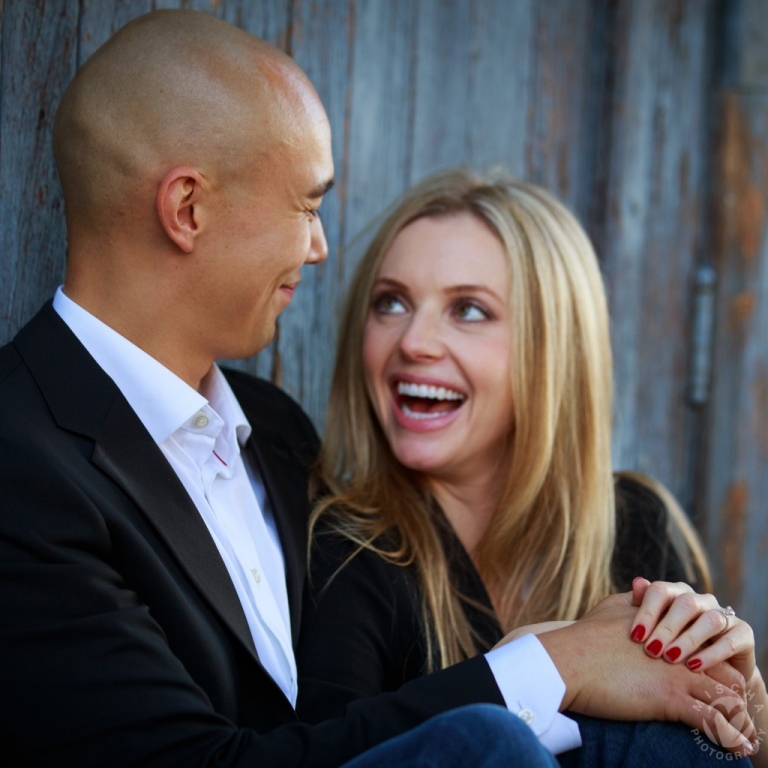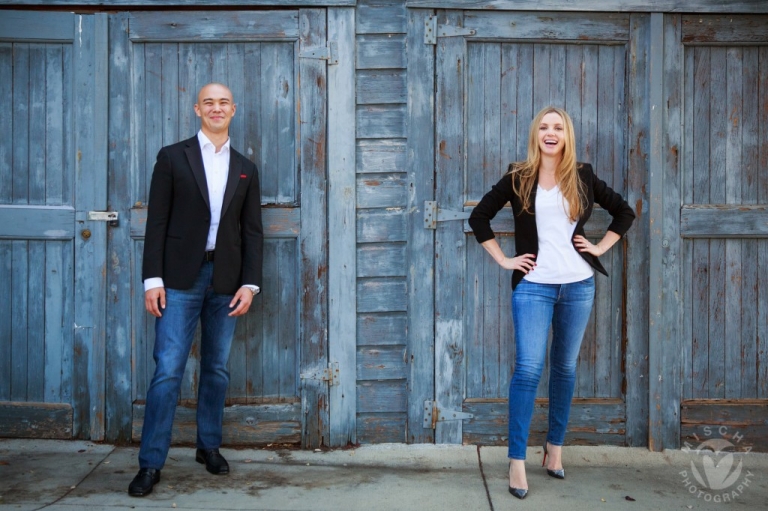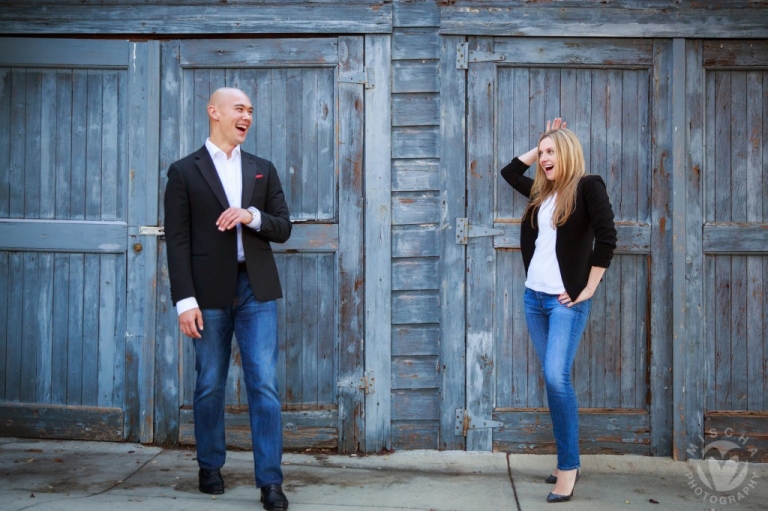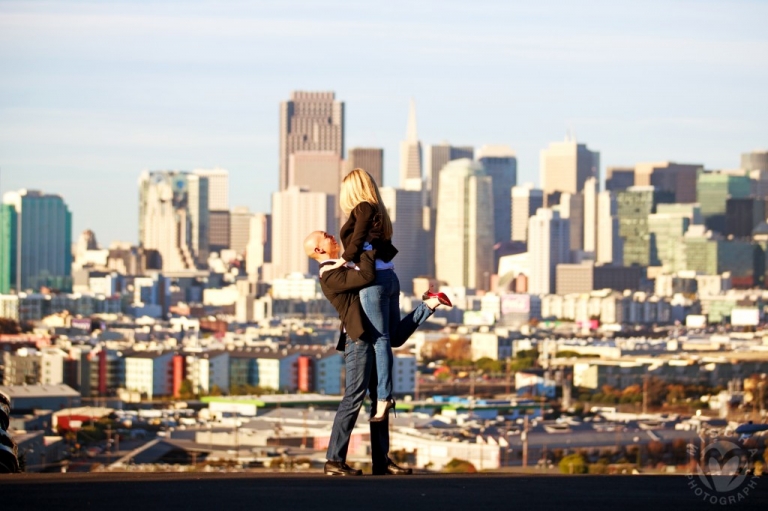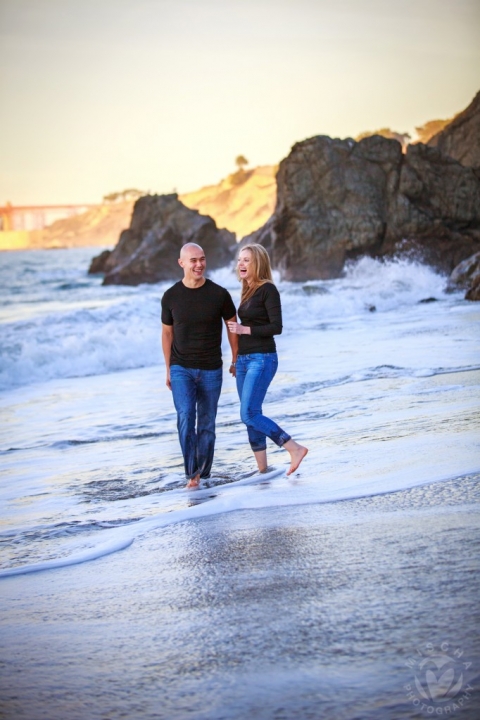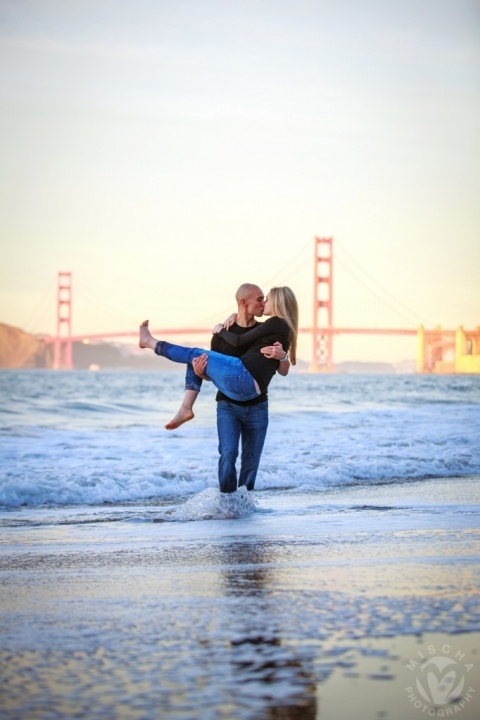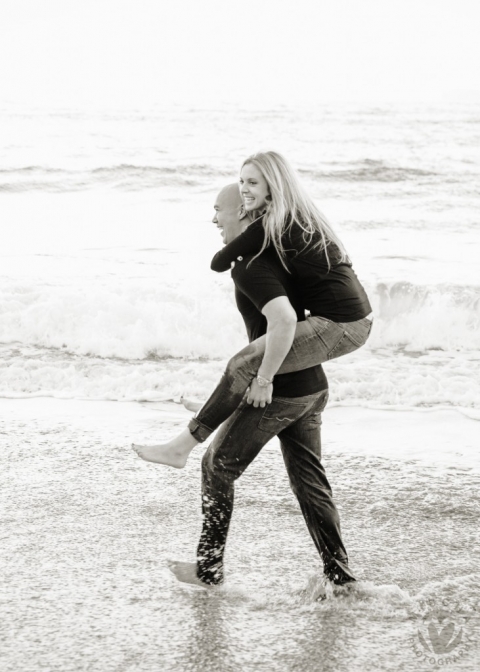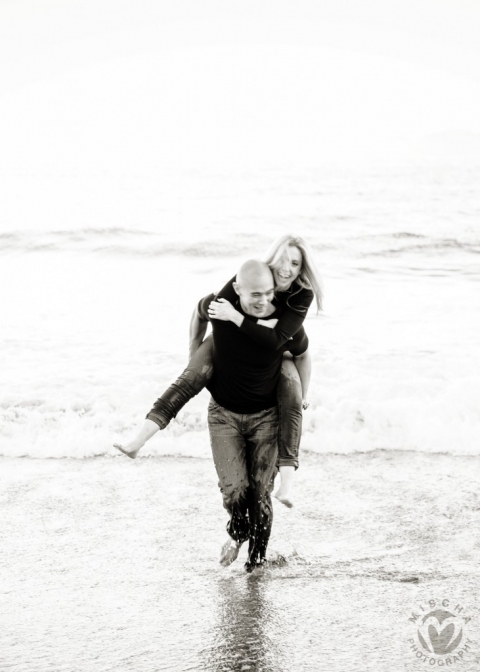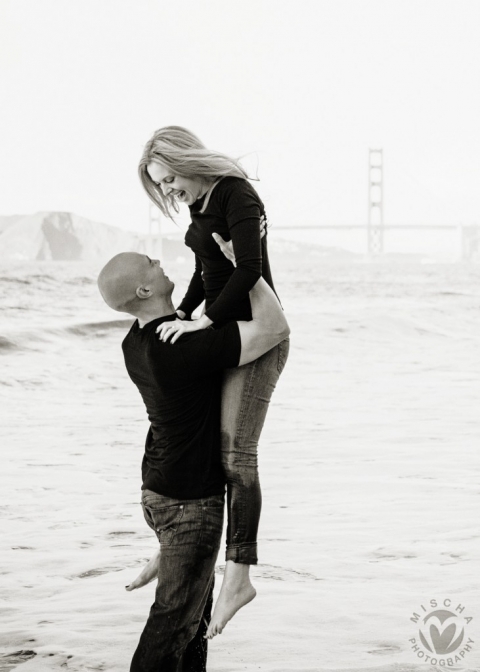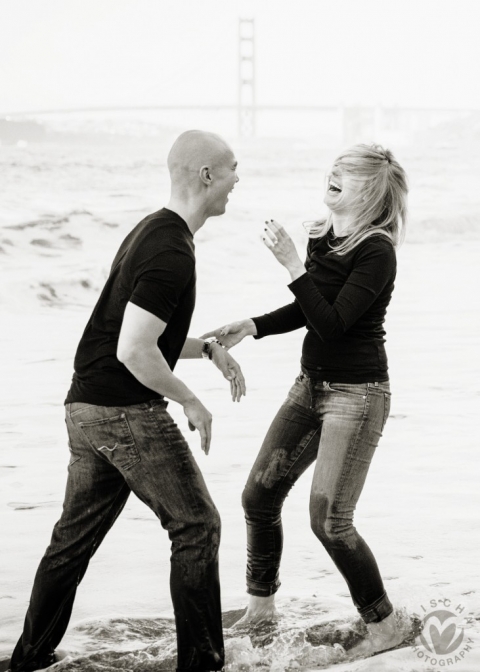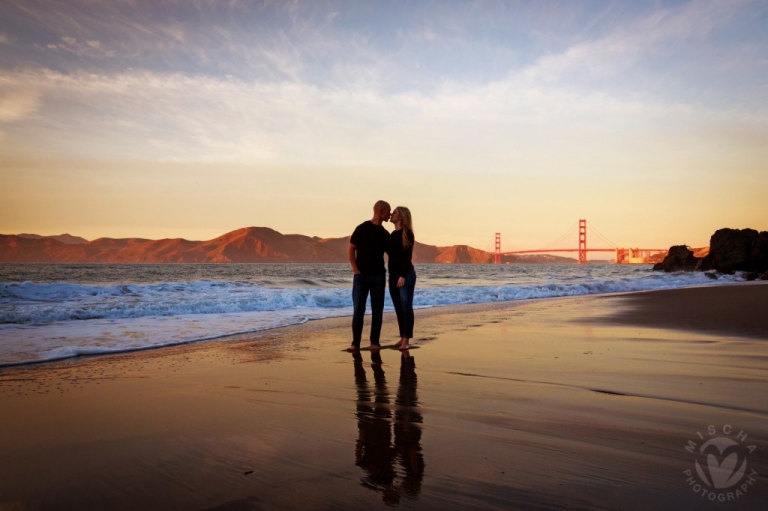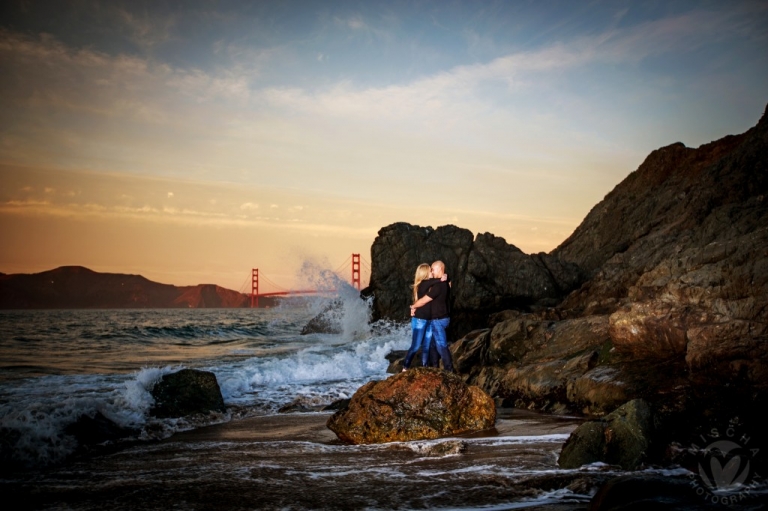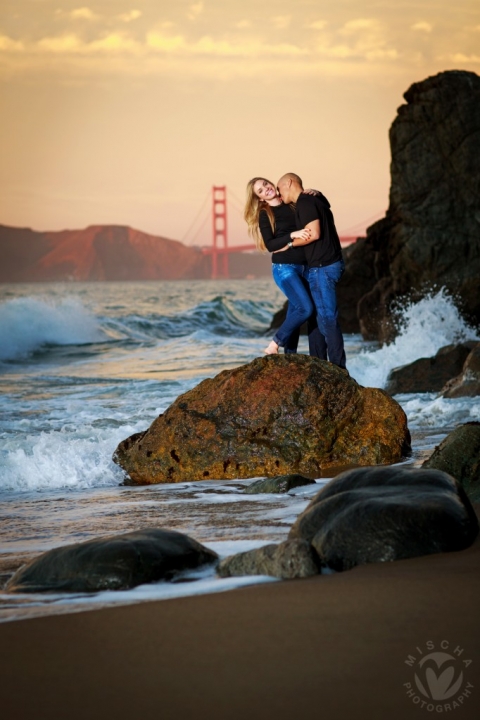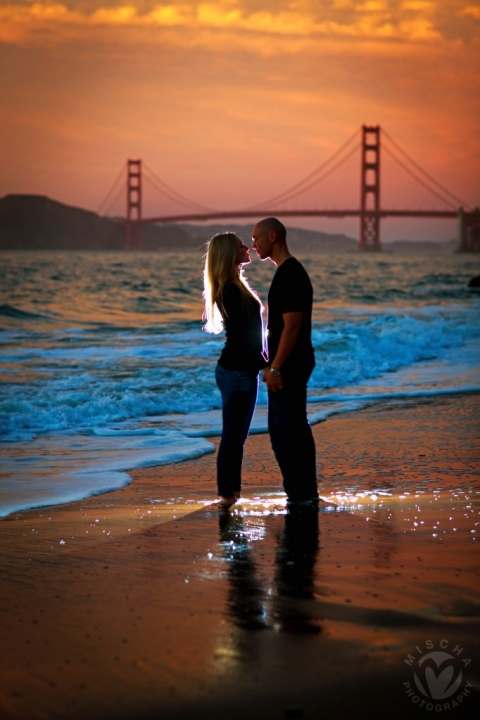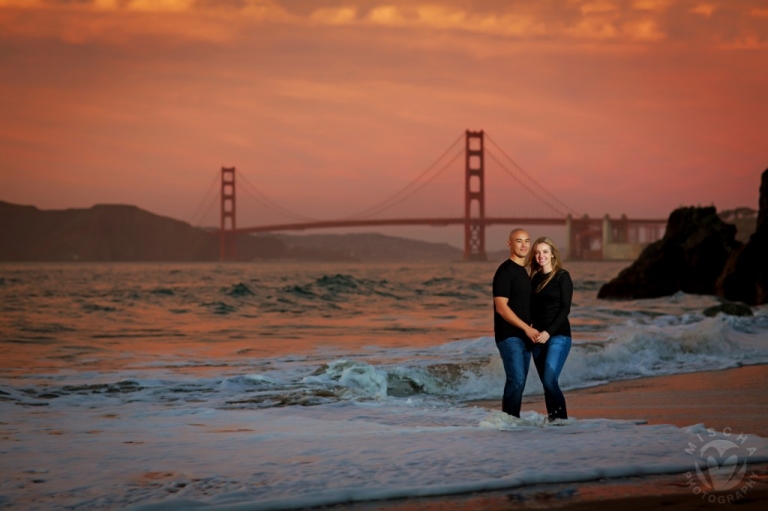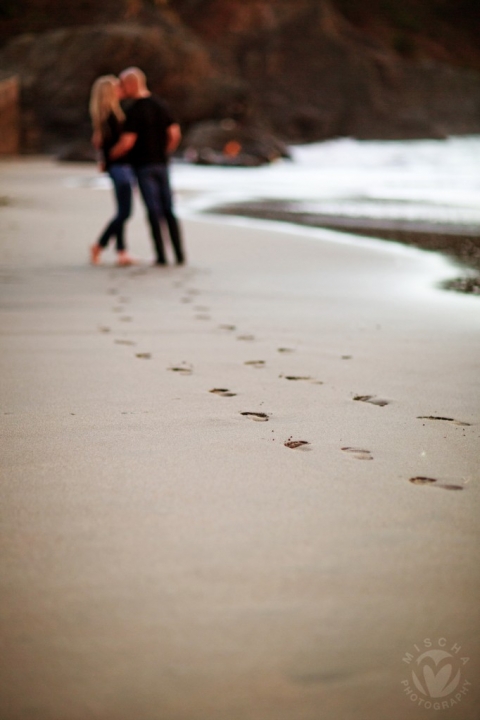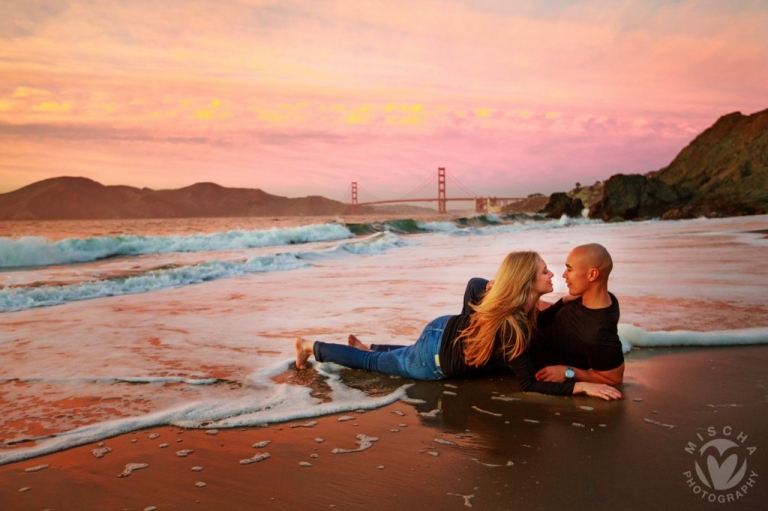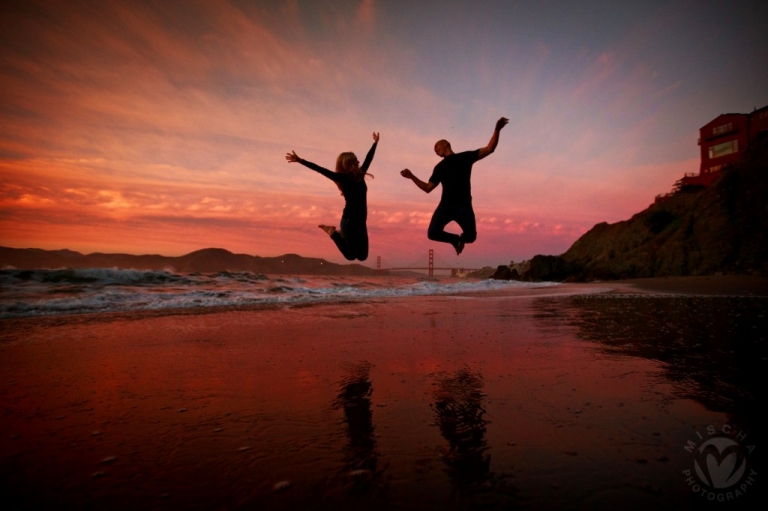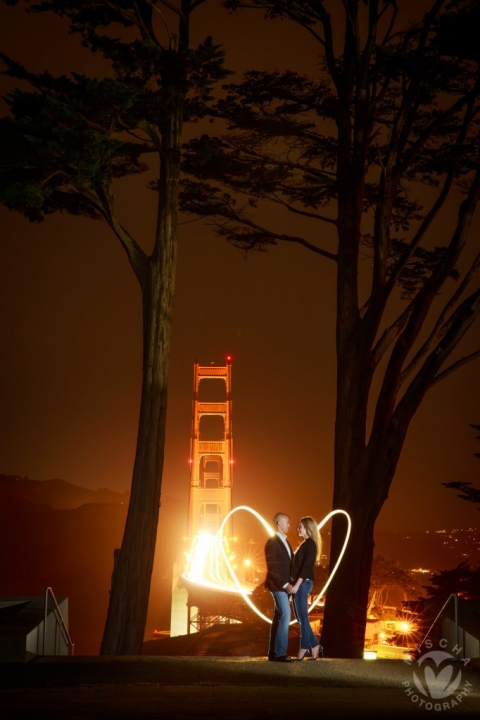 If you or someone you know is recently engaged and looking for local or destination photography,  we'd love to hear from you! We are based in Sacramento and happily travel without additional fees to Tahoe, Napa and the Monterey Bay areas while continuing to work from our studio in San Francisco. Mischa has over a decade of experience as a San Francisco engagement photographer and has dates still available for 2016 (though we are currently booking into 2017). We love working with referrals from friends and family of previous clients. It's so satisfying to know that our passion for photography touches people we haven't even met yet.