Jacinta & Ben are a gorgeous, recently engaged couple that needed San Francisco engagement photographs to capture their fine selves, their sweet love, and to use on their save-the-dates. When we got the inquiry to do their engagement session I was SO excited, I've known Jacinta since we were teens and have been following her and Ben's love story via Facebook. These two are always posting images of their adventures, whether it's riding bikes around their own urban backyard, or exploring exotic locations abroad. I knew they had gotten engaged because I saw the obligatory ring pictures on Facebook when they announced it (and I cried a little – true story – maybe it was my pregnancy hormones, but I am SO happy they found each other). We wanted to do their romance justice and give them some photographs of the city that they love. Mischa ended up photographing their session solo – as I was a week from my due date and taking as much maternity leave as is realistic when you're a business owner (basically taking it easy with office work & blog posts, and not shooting more than 30 minutes drive from the birth center). I think he did a wonderful job.
These are their favorites, minus the ones that will appear on their save-the-date. Congratulations, Jacinta & Ben!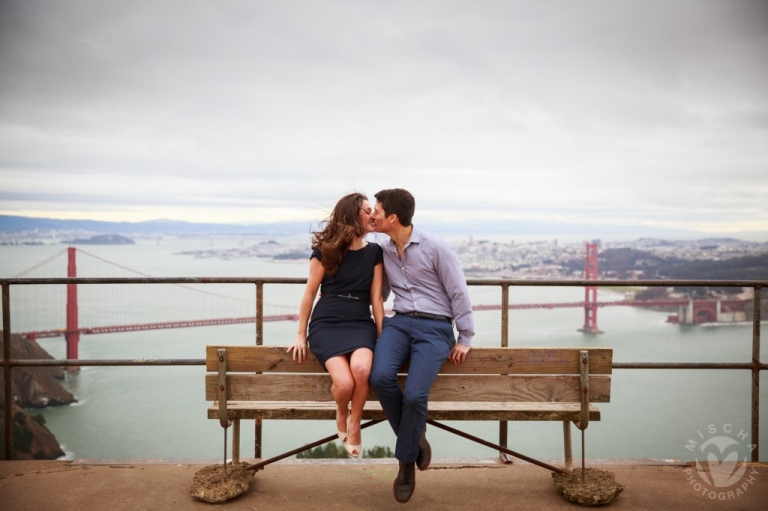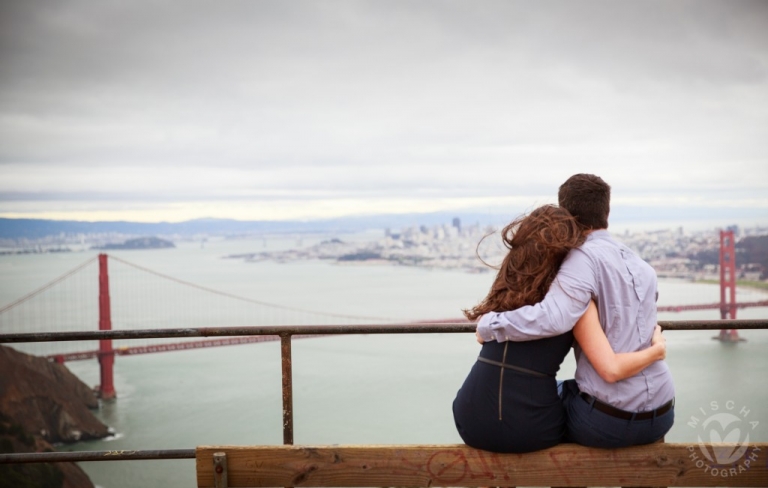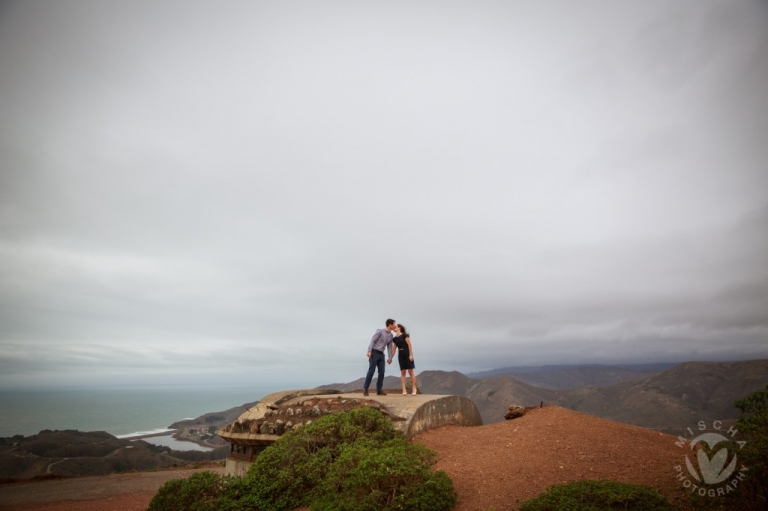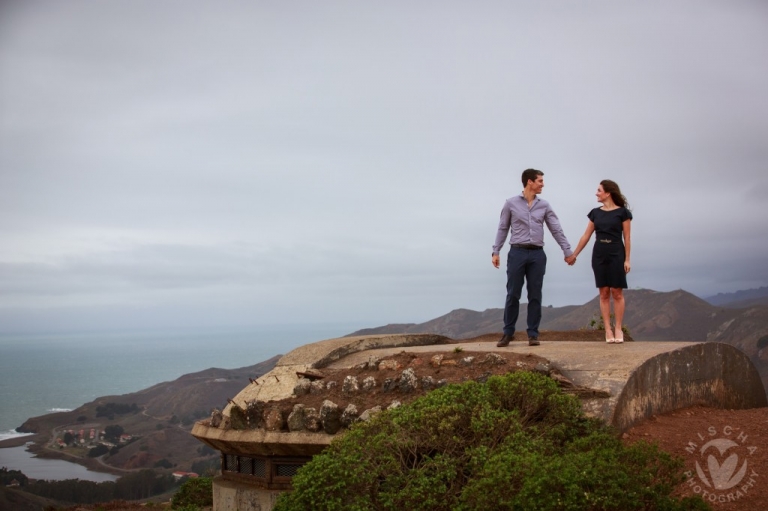 Did I mention the weather? It was mid-December and a storm had been threatening to "rain on our parade". But Jacinta & Ben bravely faced whatever the weather would be and embraced the wind & cold, keeping each other warm as much as possible.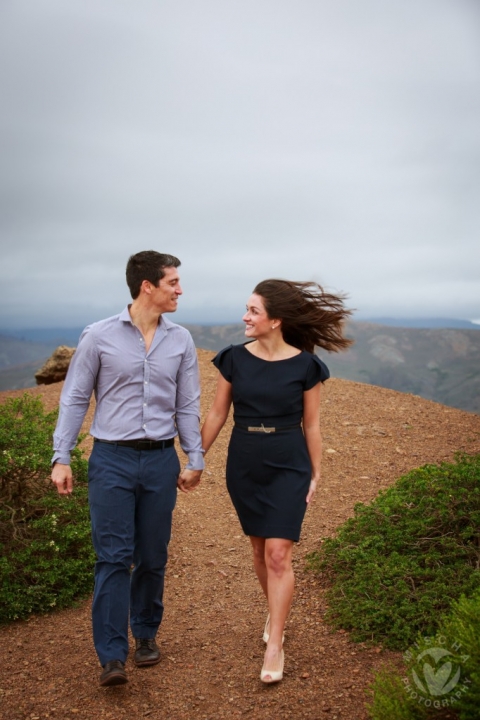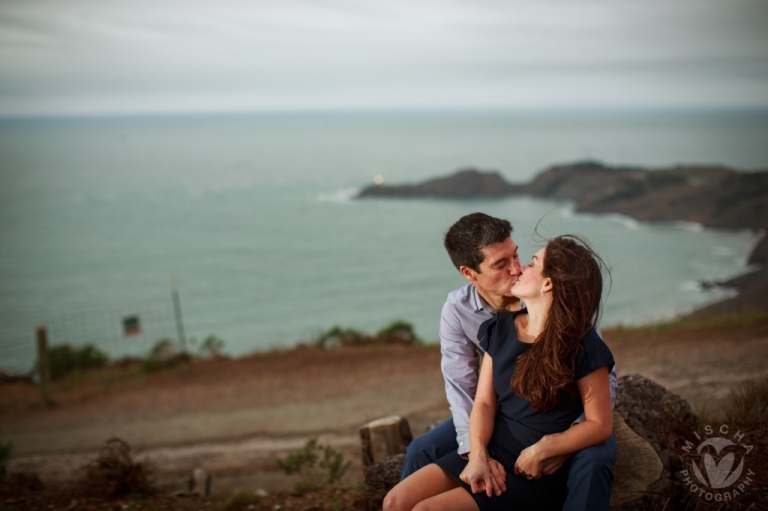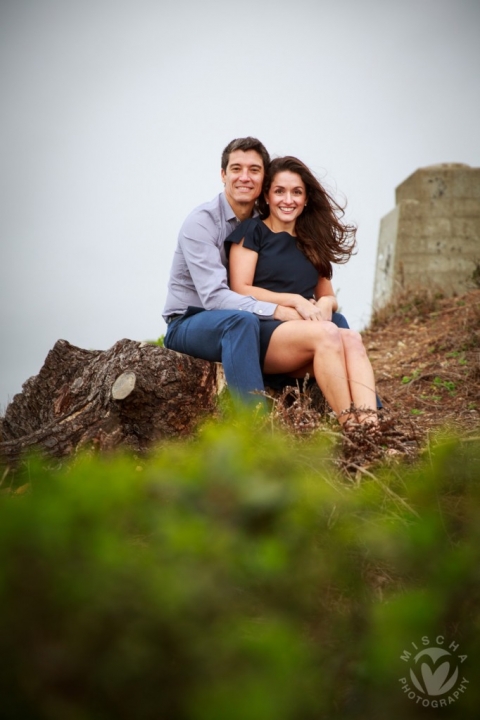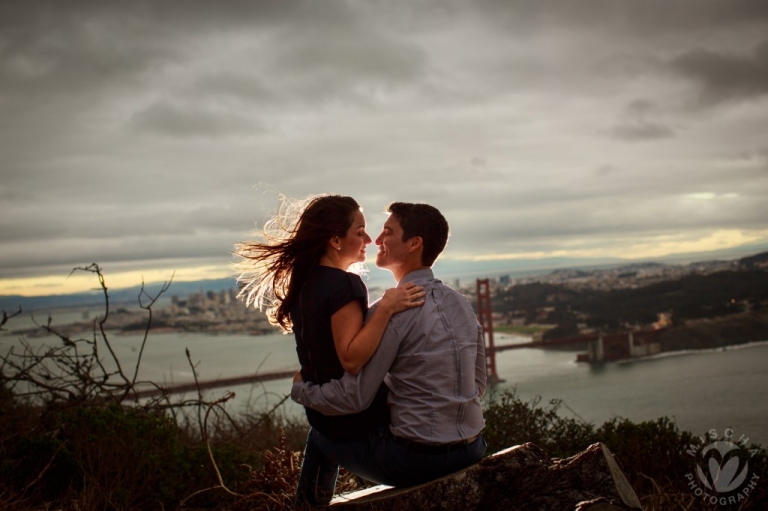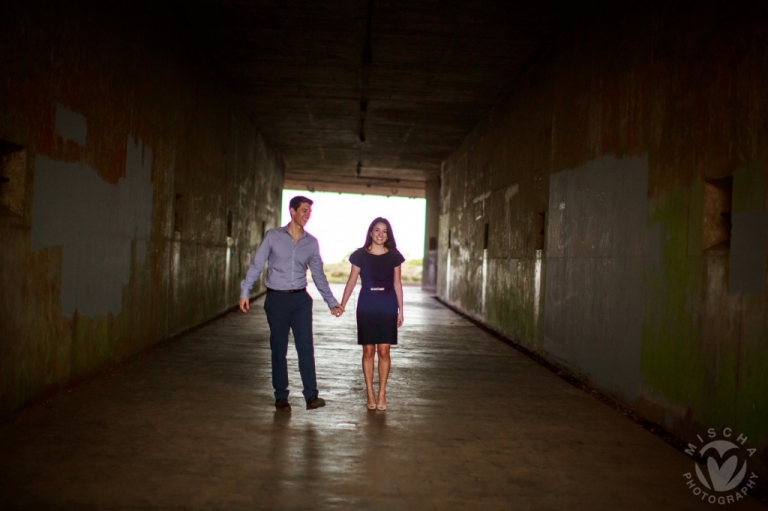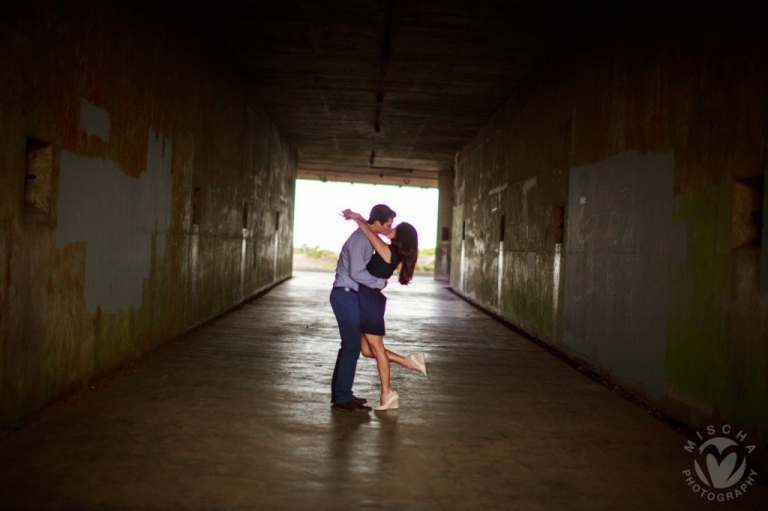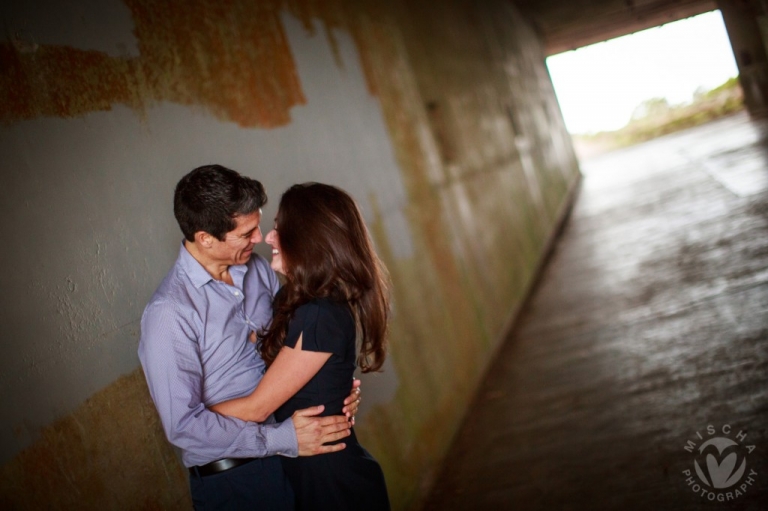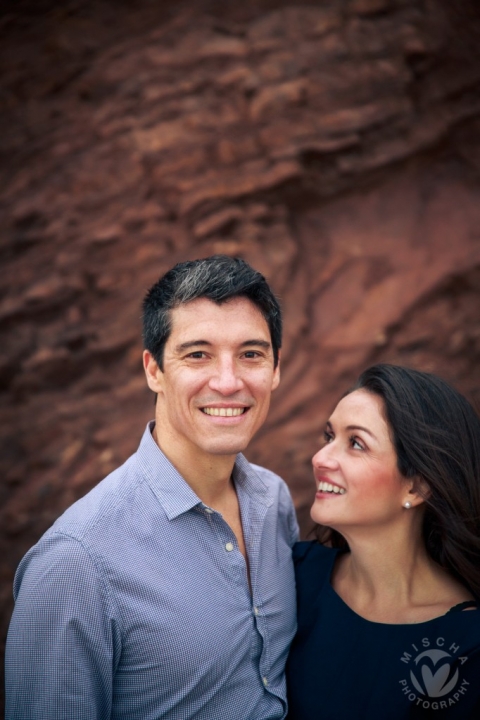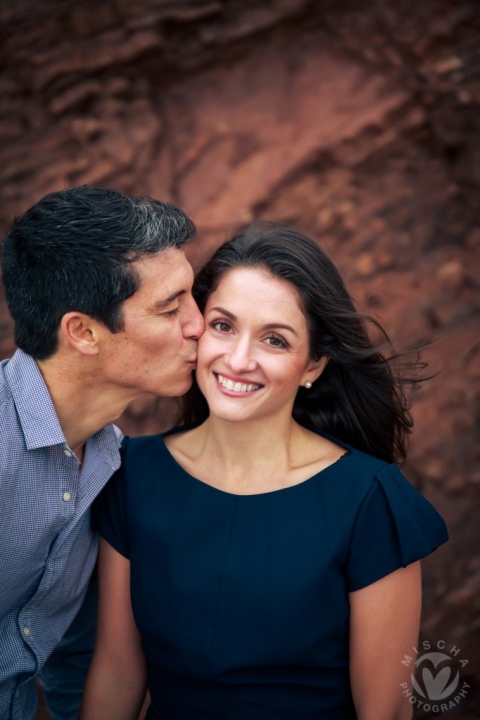 You can see the rain starting in the puddle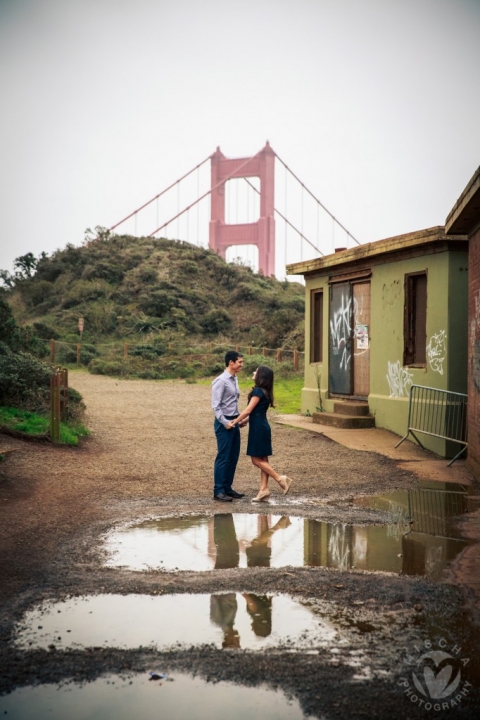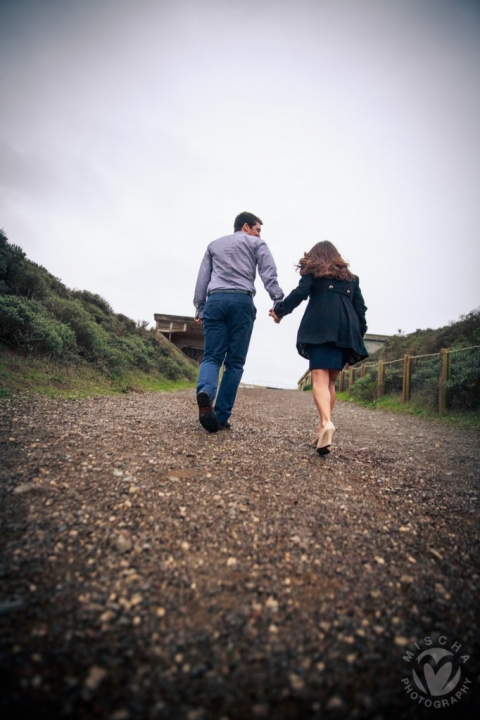 It's really raining, and she is really that graceful.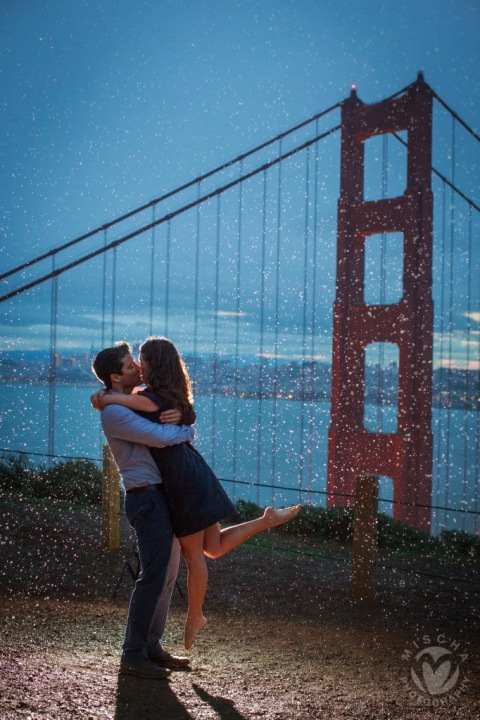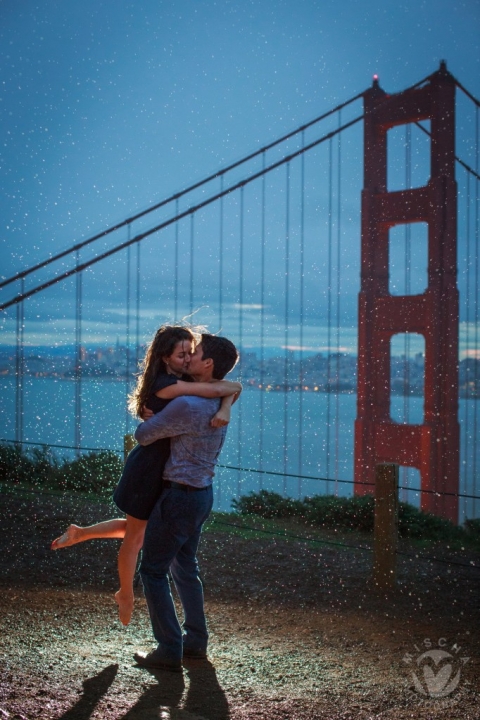 We hope you enjoyed these San Francisco engagement photographs of Jacinta & Ben. The rain is real, the love is real. All the beauty was done "in camera" (I didn't "Photoshop" anything before posting these, just resized them and added our logo). Let us know what you think!