Jamie & Shaun are due to celebrate their 2nd anniversary this year, and though we have taken our sweet time adding them to our blog, their Carmel Ranch wedding remains freshly gorgeous in our memory.
It was featured on the blog at Inside Weddings here: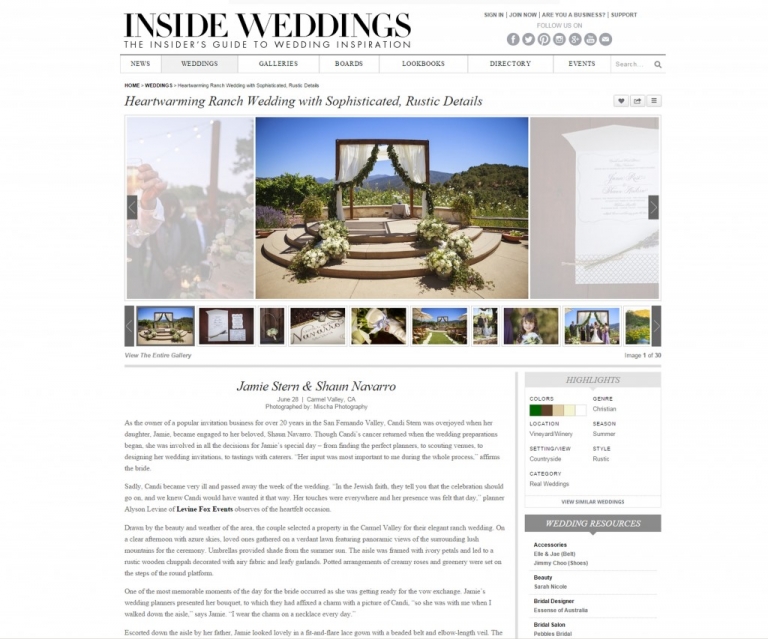 Rosibel Guzman of Inside Weddings had this to say about the event
As the owner of a popular invitation business for over 20 years in the San Fernando Valley, Candi Stern was overjoyed when her daughter, Jamie, became engaged to her beloved, Shaun Navarro. Though Candi's cancer returned when the wedding preparations began, she was involved in all the decisions for Jamie's special day – from finding the perfect planners, to scouting venues, to designing her wedding invitations, to tastings with caterers. "Her input was most important to me during the whole process," affirms the bride.

Sadly, Candi became very ill and passed away the week of the wedding. "In the Jewish faith, they tell you that the celebration should go on, and we knew Candi would have wanted it that way. Her touches were everywhere and her presence was felt that day," planner Alyson Levine of Levine Fox Events observes of the heartfelt occasion.

Drawn by the beauty and weather of the area, the couple selected a property in the Carmel Valley for their elegant ranch wedding. On a clear afternoon with azure skies, loved ones gathered on a verdant lawn featuring panoramic views of the surrounding lush mountains for the ceremony. Umbrellas provided shade from the summer sun. The aisle was framed with ivory petals and led to a rustic wooden chuppah decorated with airy fabric and leafy garlands. Potted arrangements of creamy roses and greenery were set on the steps of the round platform.

One of the most memorable moments of the day for the bride occurred as she was getting ready for the vow exchange. Jamie's wedding planners presented her bouquet, to which they had affixed a charm with a picture of Candi, "so she was with me when I walked down the aisle," says Jamie. "I wear the charm on a necklace every day."

Escorted down the aisle by her father, Jamie looked lovely in a fit-and-flare lace gown with a beaded belt and elbow-length veil. The bridal party was composed of bridesmaids in mismatched, floor-length lavender dresses and groomsmen attired in grey suits to match the groom.

For the reception, friends and family moved to the rose patio of a fully-restored stone hacienda. Two aged barrels were the base of the place card table, decorated with white blooms and verdure. Cards, as menus, featured a burlap print border. The sit-down dinner was served family style on dark wood tables. Garden arrangements of vanilla blooms and foliage were intermixed with votive candles in mason jars along tan fabric runners. Place settings used rattan chargers and were topped with lavender sprigs bound by twine.

Being big sports fans, Jamie and Shaun had the NFL theme song play when they were announced at the reception. "We had LA Dodgers hats as bowls for ice cream sundaes and we are also St. Louis Rams fans, so we had Rampage the mascot peek out of the bottom of the cake," adds the bride. The three-layer confection, including a gluten-free layer, resembled a tree trunk with the newlyweds' initials carved into it.

"Our wedding was a celebration of Shaun and I, as well as of my mother's life because it represented everything she lived for – parties!" concludes Jamie.
We worked with some incredibly talented vendors at a simply beautiful location: Holman Ranch in Carmel, California to create a perfect celebration for our bride & groom:
Jamie & Shaun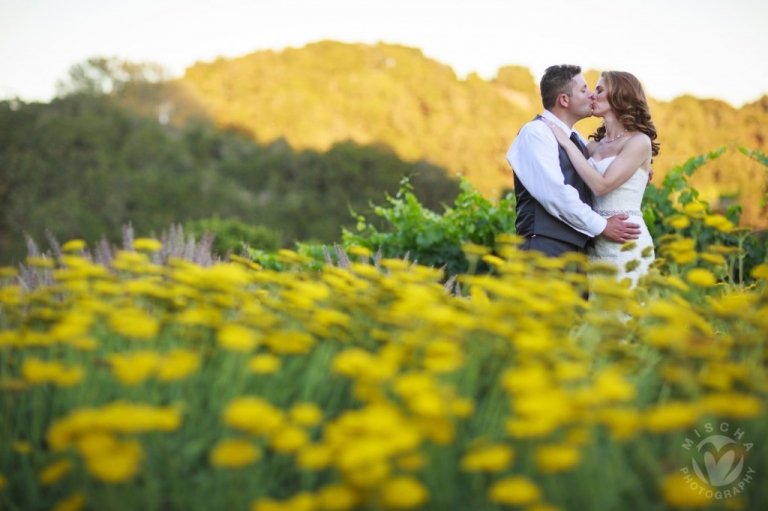 Wedding Planners & Designers: Levine Fox Events
Floral & Event Design by Atelier Joya
Rentals
Chic Event Rentals
Classic Party Rentals
La Tavola Fine Linen (Linens)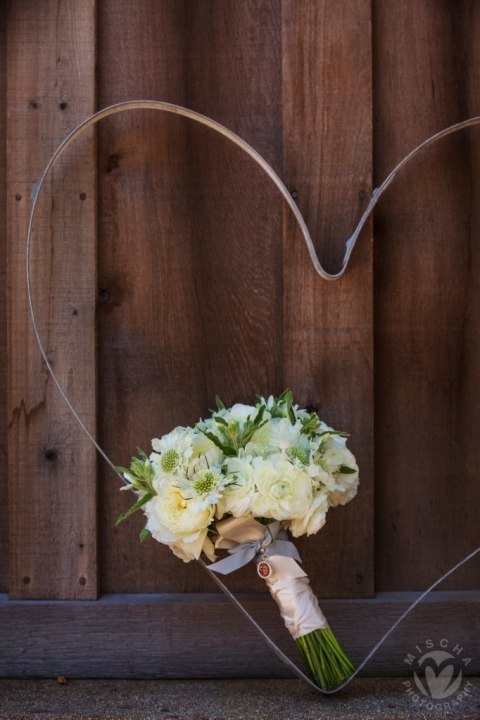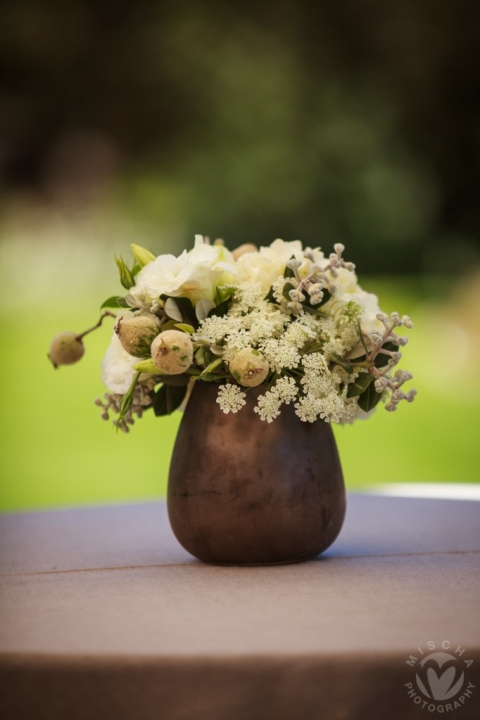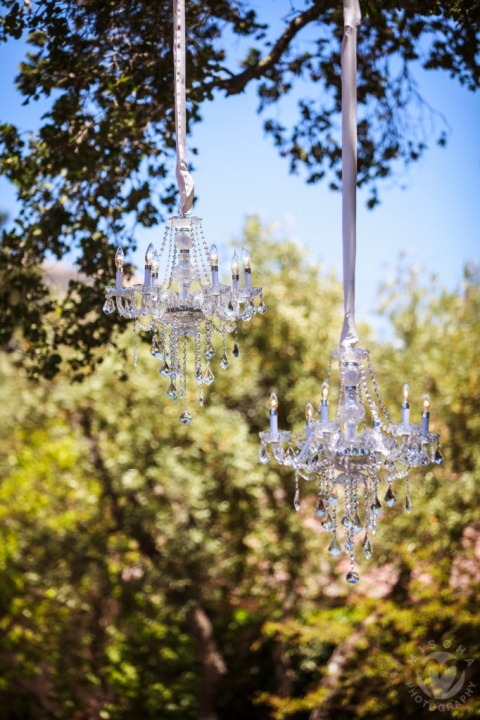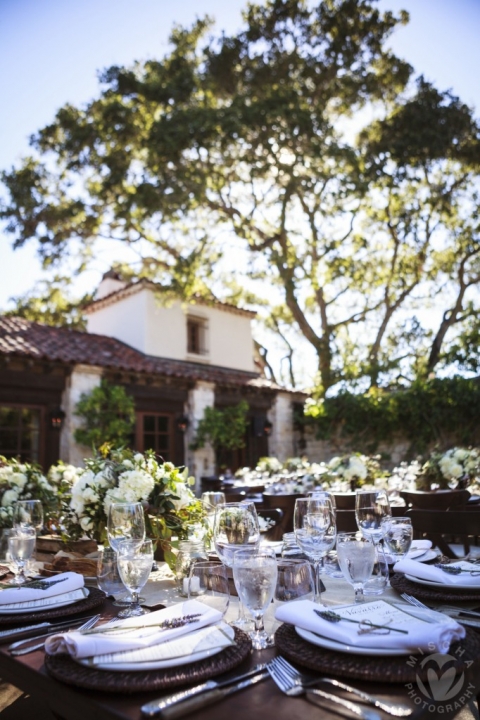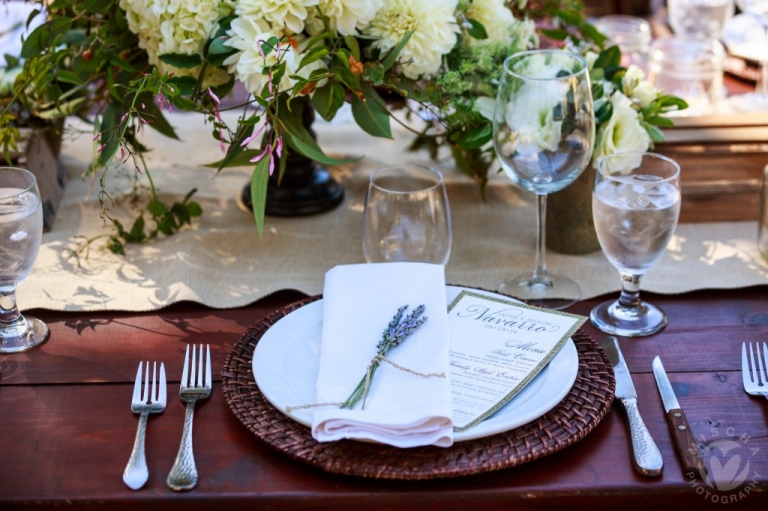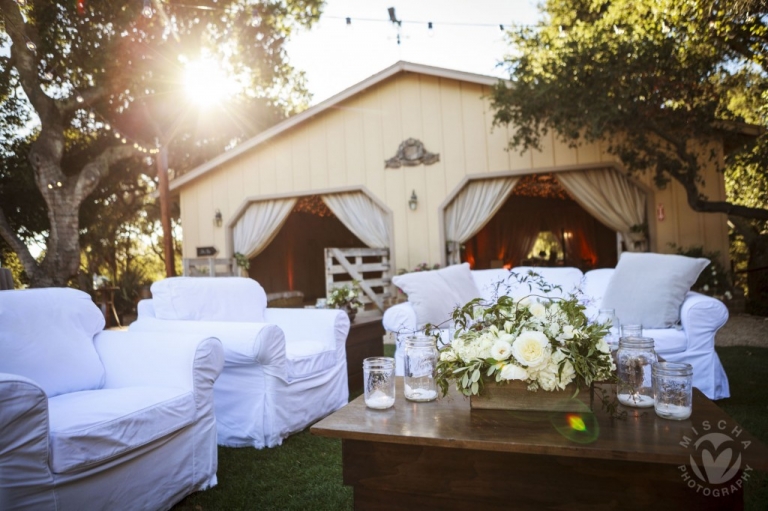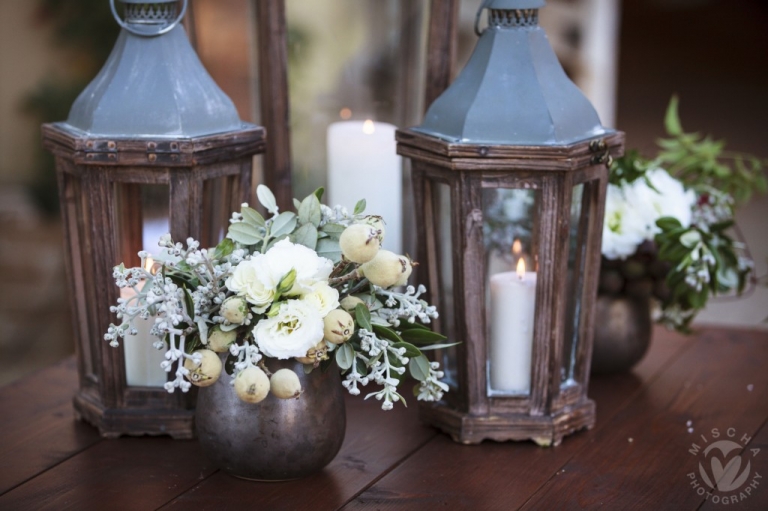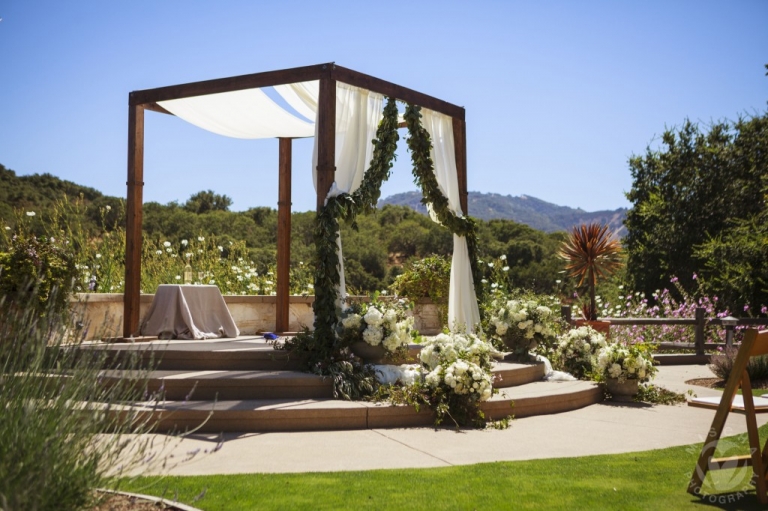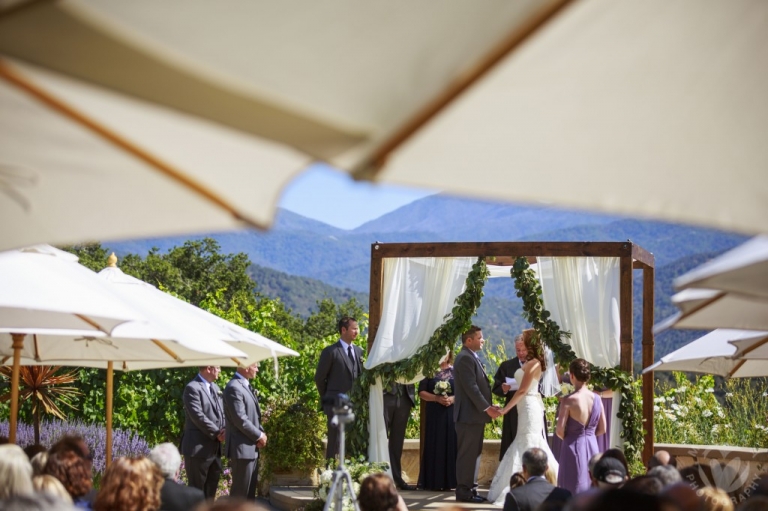 Invitations & Calligraphy by Candi Stern Stationers :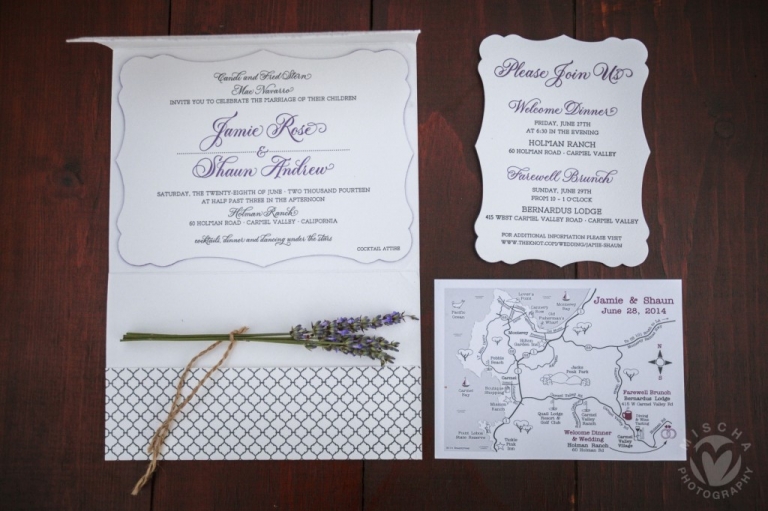 Catering by Paradise Catering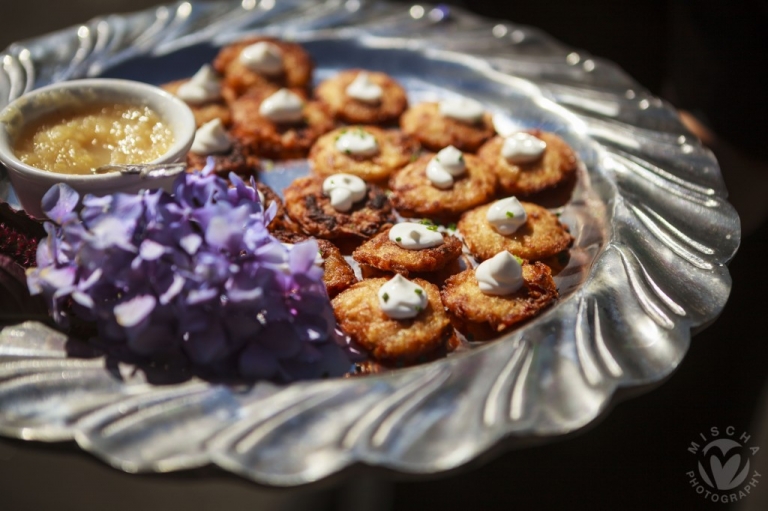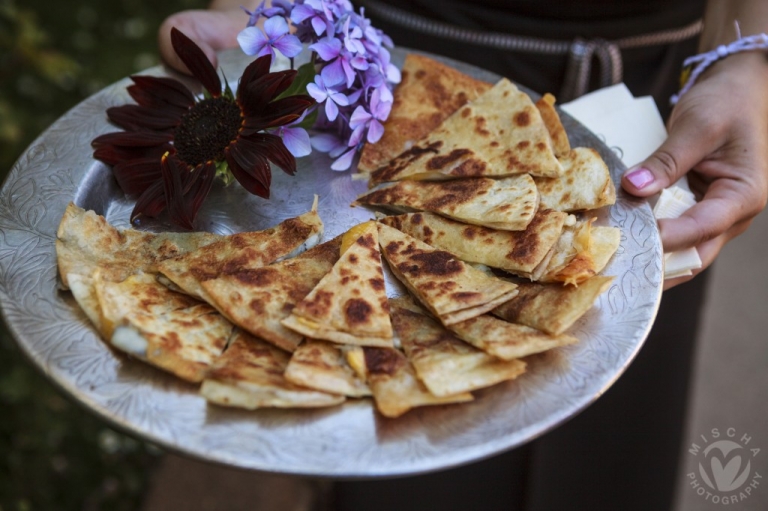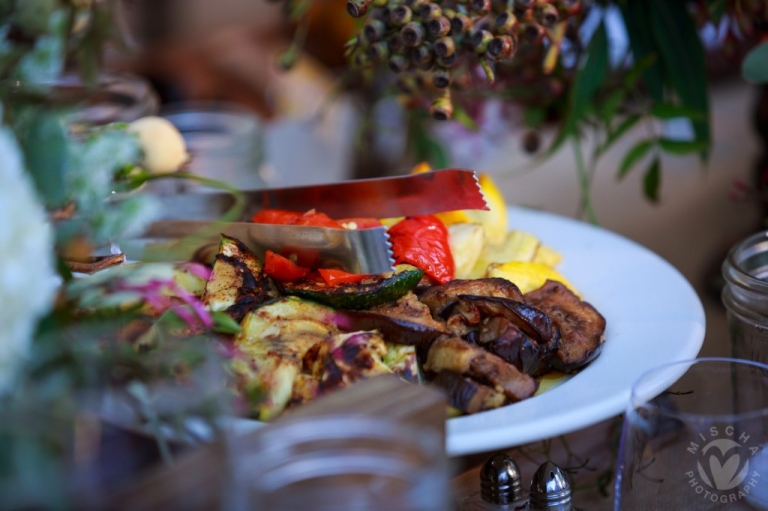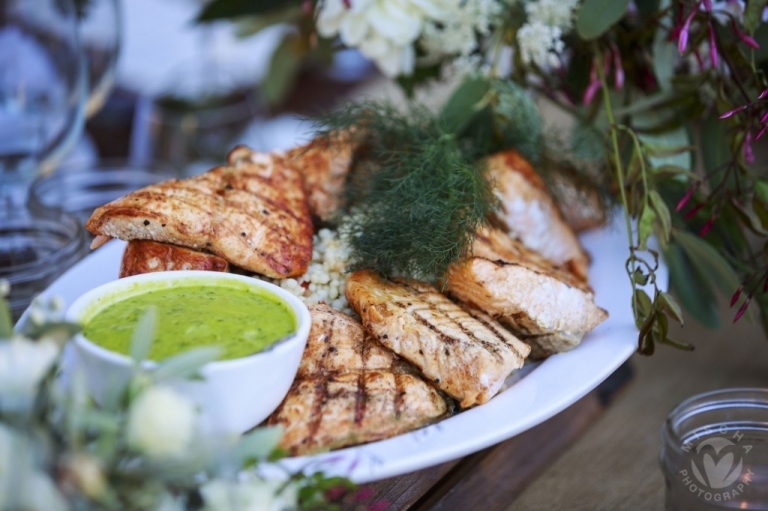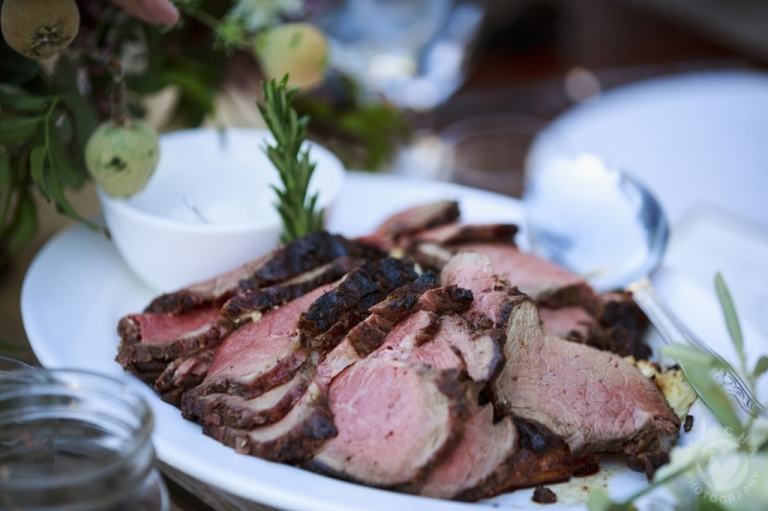 Cakes & Desserts by Edith Meyer Wedding Cakes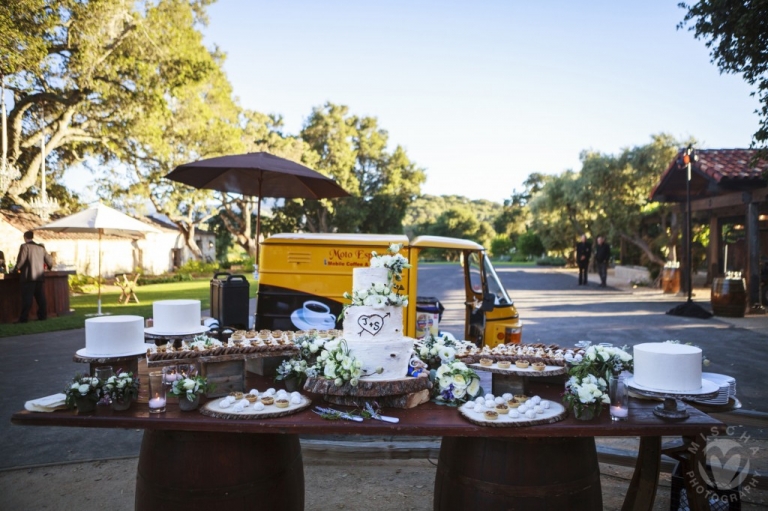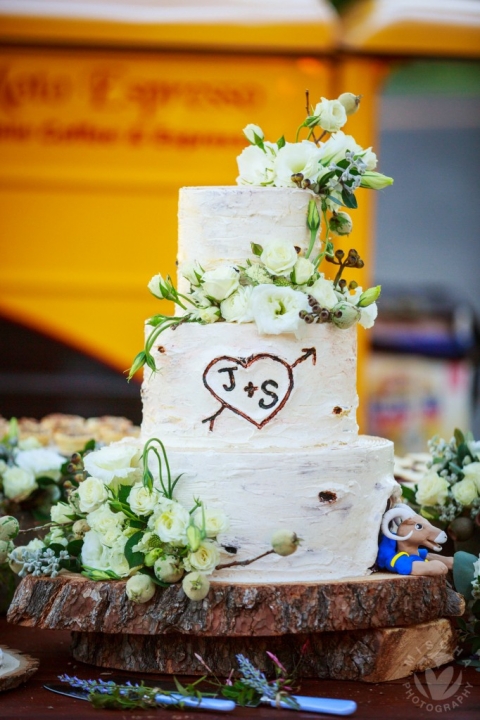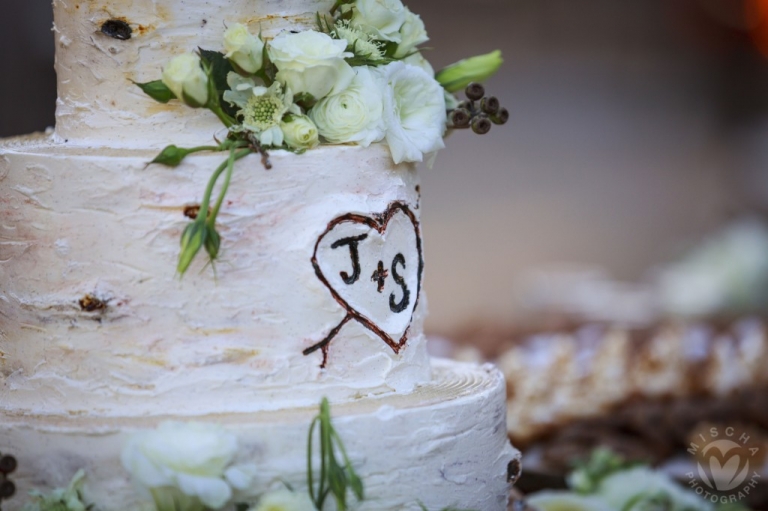 Music & Entertainment by Steve Ezzo Entertainment: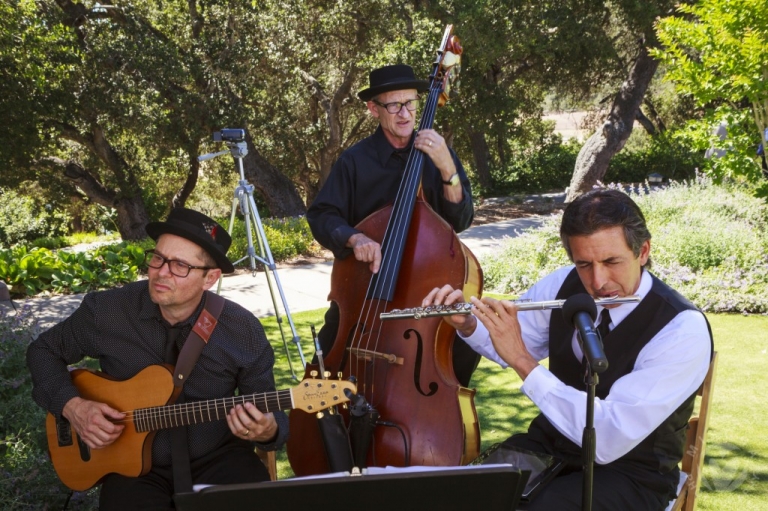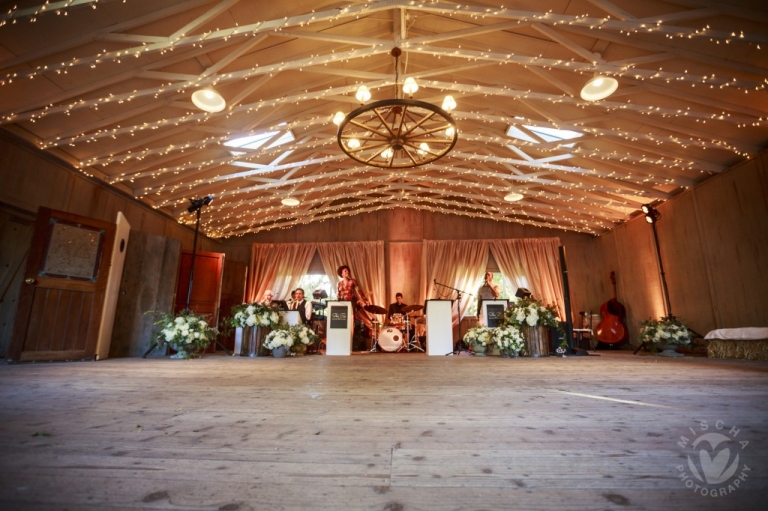 Lighting Design by Chic Event Rentals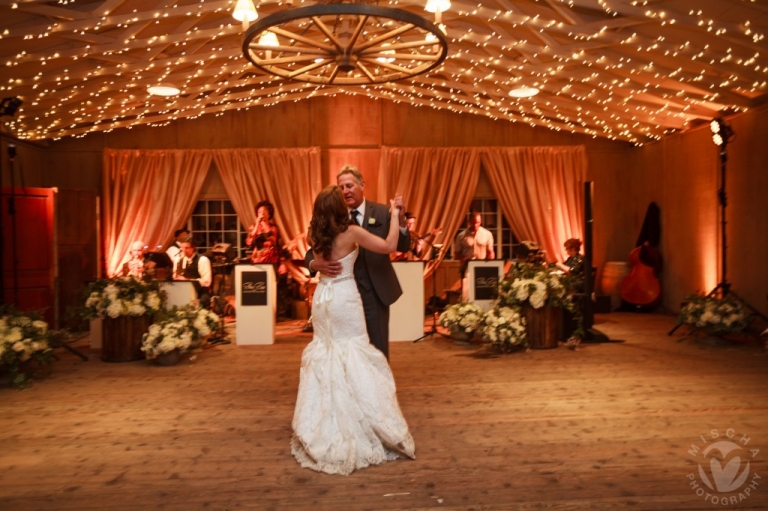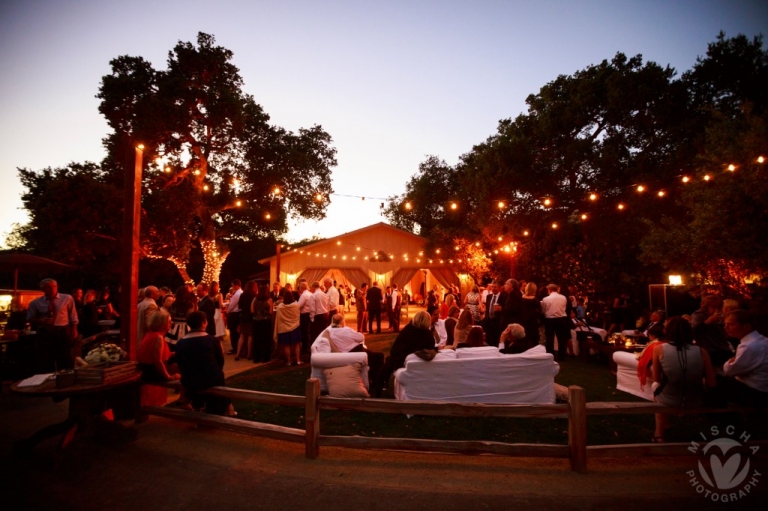 I can't end this post without a nod to the brilliant idea of having a coffee cart at a wedding… Moto-Espresso is both adorable and authentic. My espresso con panna was on point!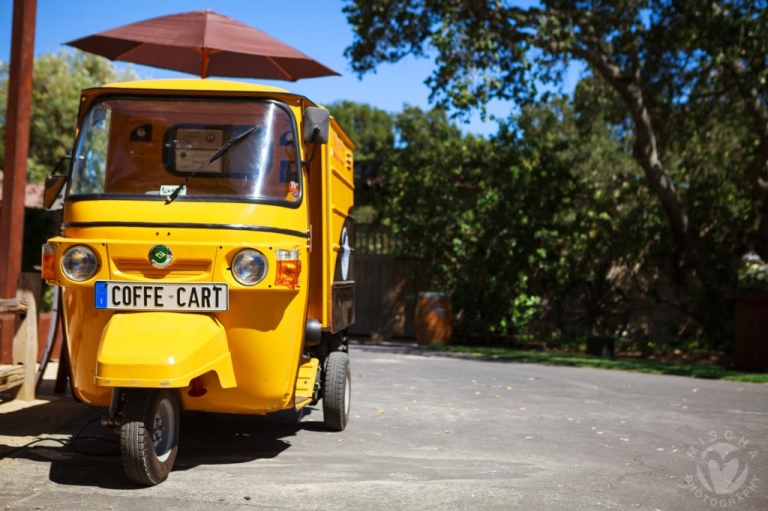 Cheers to Jamie & Shaun on their continued happiness