Jessica, Abdul and their kids recently visited San Francisco for the first time and scheduled a family/engagement portrait session with Mischa to capture their joy, professionally.
San Francisco summers are notoriously cold, especially when you compare them to June in Tucson. Jessica and Abdul were great sports and though the Golden Gate Bridge is almost completely covered in thick fog, you can hardly see their teeth chattering in the photos.
We hope you enjoy a few of our favorites from Jessica & Abdul's San Francisco family/engagement portrait session.
Here you can see Mischa's not-so-secret trick to warming up on a cold day: running.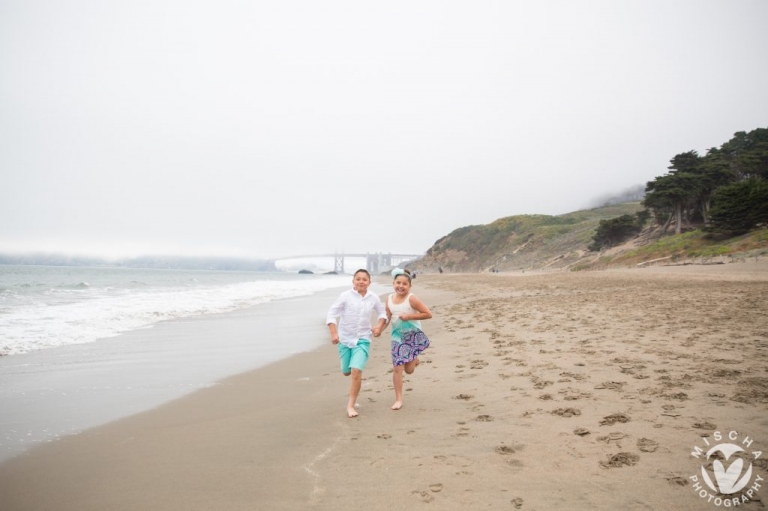 San Francisco is so famous for its fog, the locals even call it by name. And yes, you can follow "Karl, The Fog" on Twitter.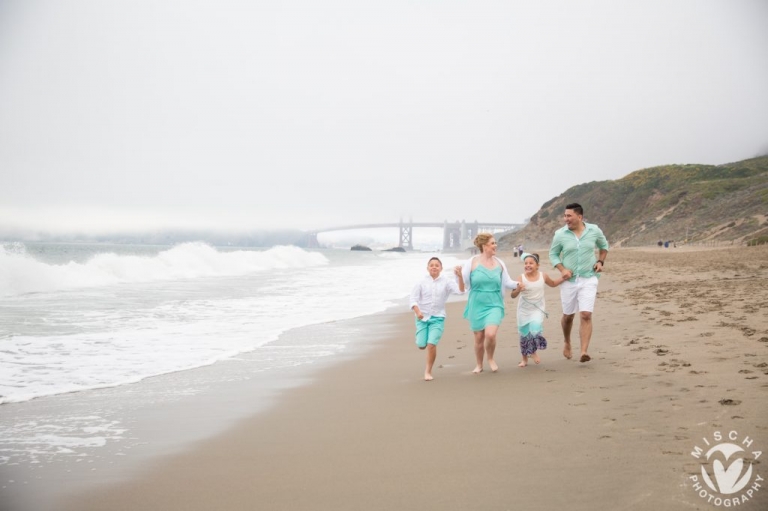 Cold weather is a very effective way to get families to stay close for pictures!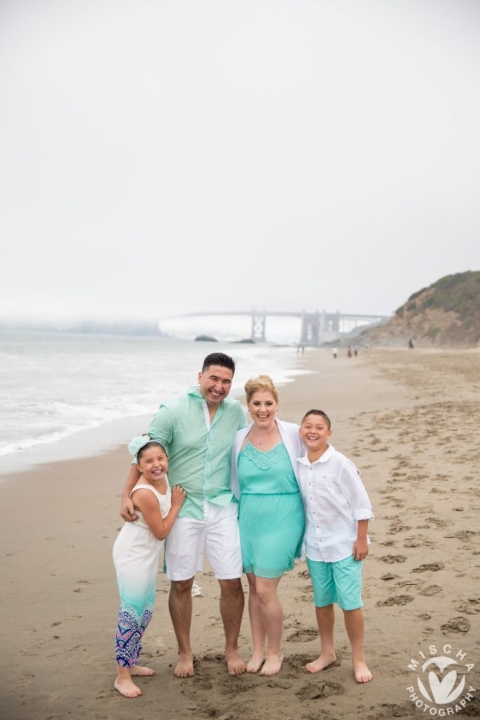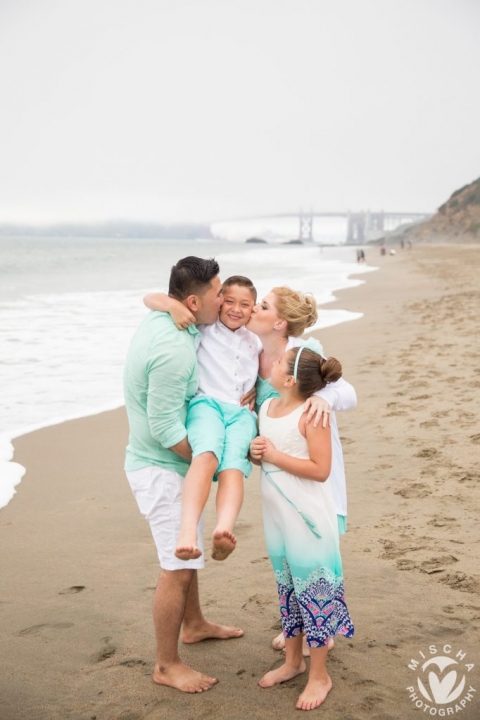 … then, maybe a bit more running…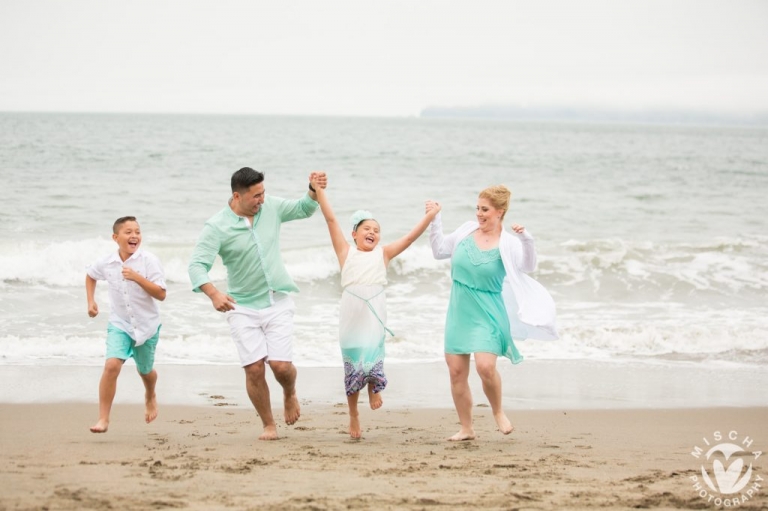 And some jumping too..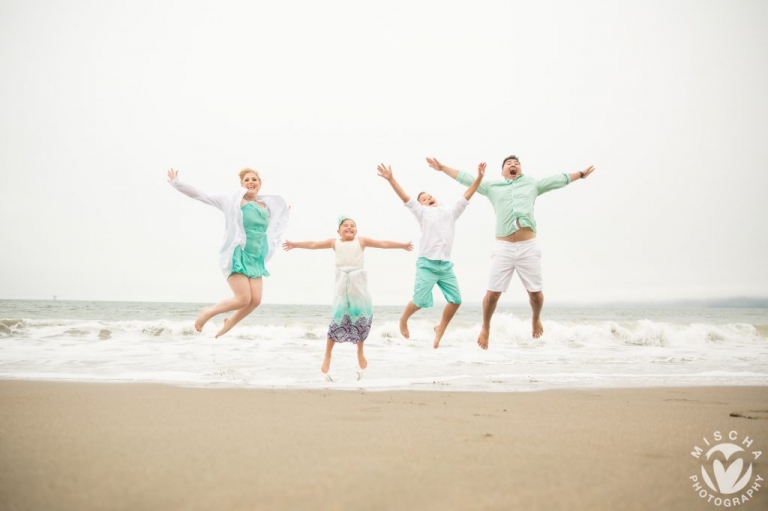 A minor wardrobe change and it was time for the newly betrothed to share a little body heat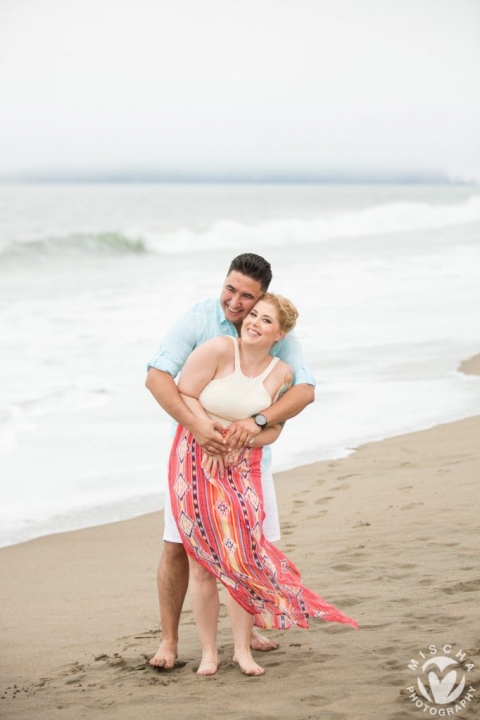 The only "must have"  shot Jessica requested in Mischa's phone consultation was one of them "walking away with their footprints in the sand"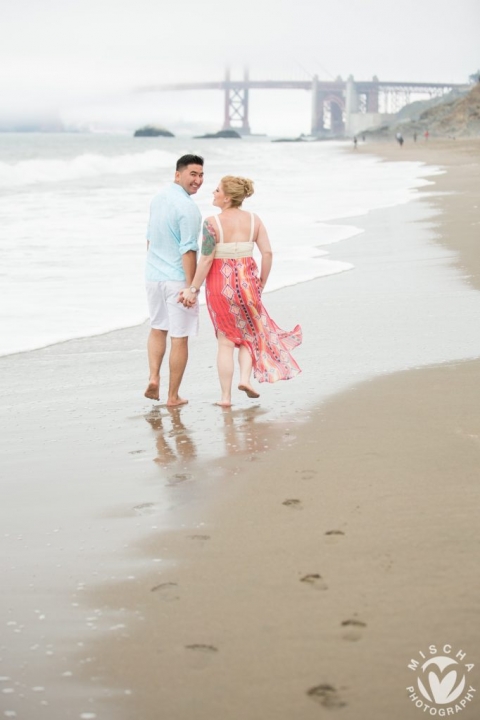 Then, of course, there was more cardio to keep the blood flowing.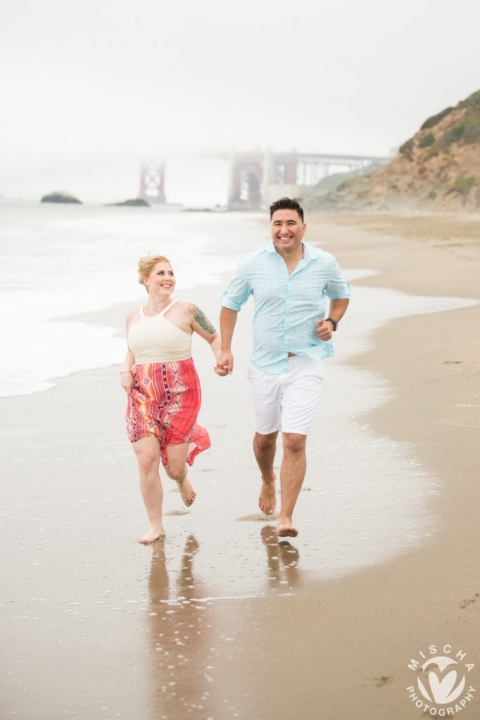 Then, we asked them to get a little silly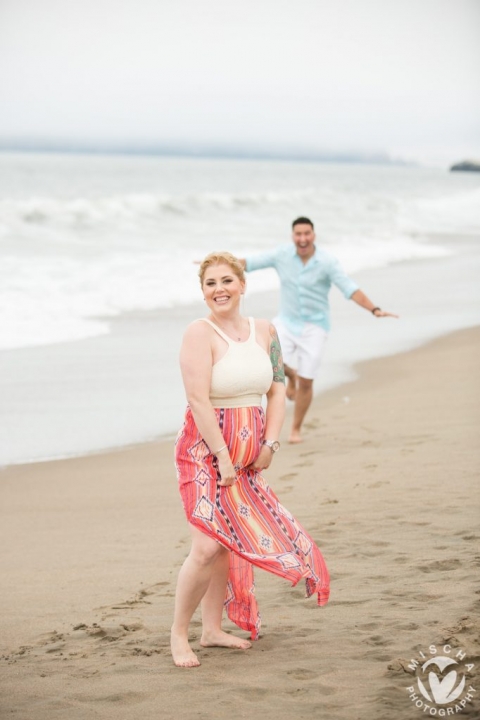 Maybe even a lot silly.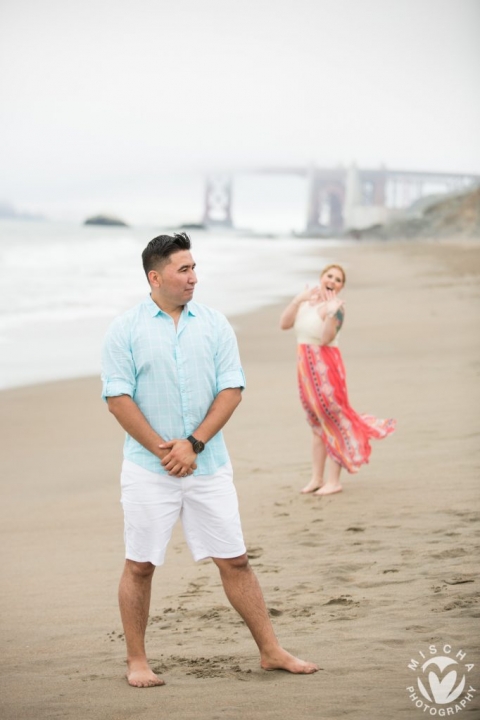 We asked them to snuggle on driftwood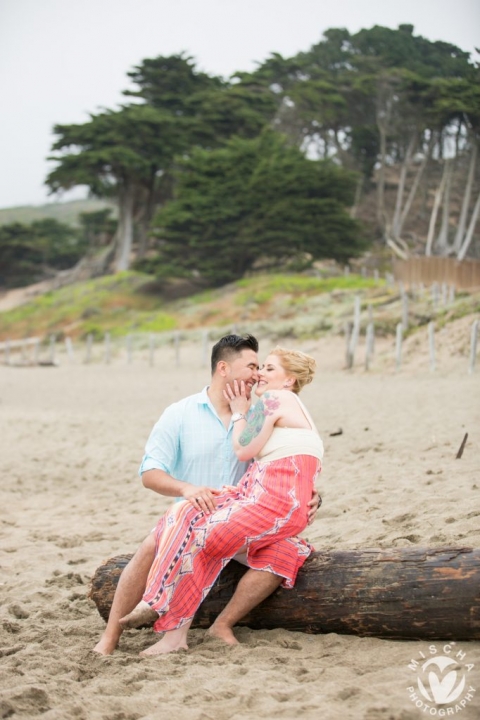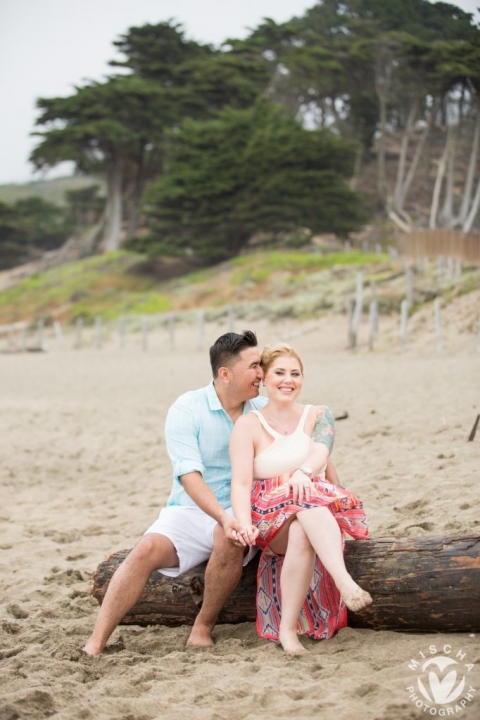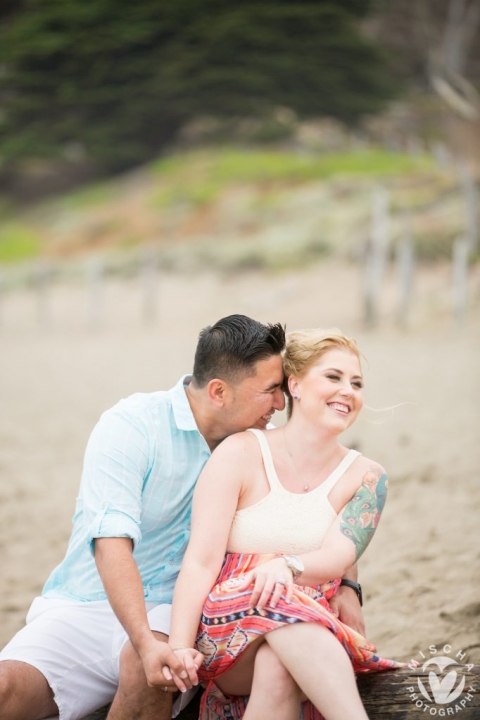 If I didn't know how nippy the day was, I wouldn't have guessed from the smiles in these photographs. They genuinely look happy, in love, and like they're enjoying themselves. Way to go, Mischa!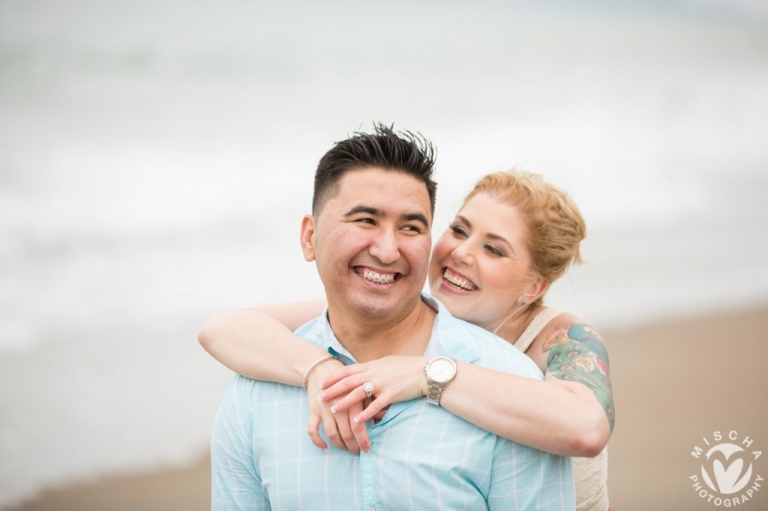 Here's a closer look at that gorgeous ring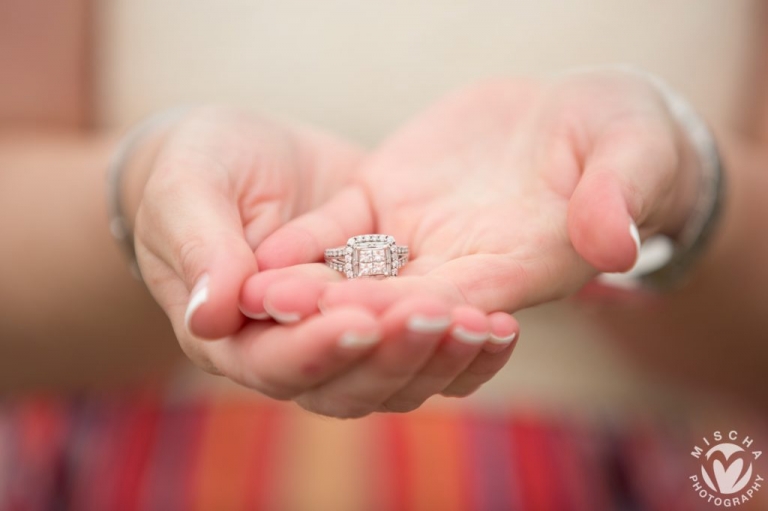 One last shot of the beautiful couple and (what we promise is) the base of the Golden Gate Bridge.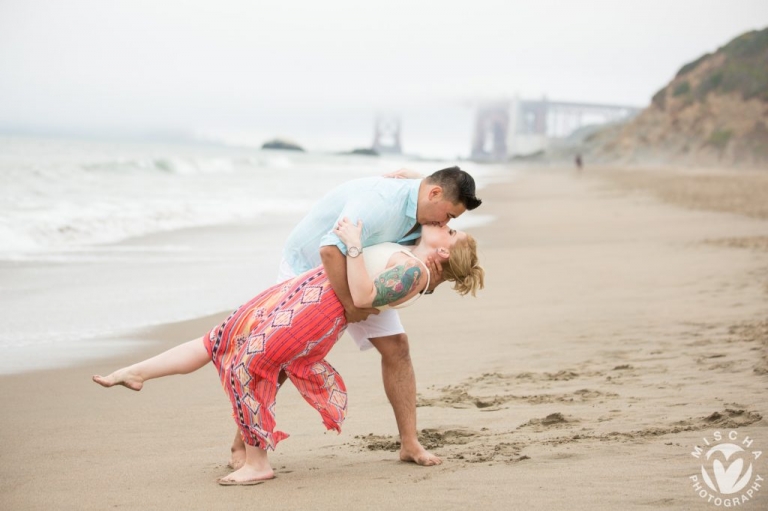 Congratulations on your engagement Jessica & Abdul! Thank you for braving the biting cold that is a foggy San Francisco Summer day at the beach for your family/engagement portrait session.