Exactly one month ago we had the pleasure of documenting the Lake Tahoe wedding of Tonia & Tom.
Toni got ready with her family and close friend Frankie at the Aston Lakeland Village Resort in South Lake Tahoe and Tom met us there for a first look on the pier. Both Toni and Tom were full of nerves.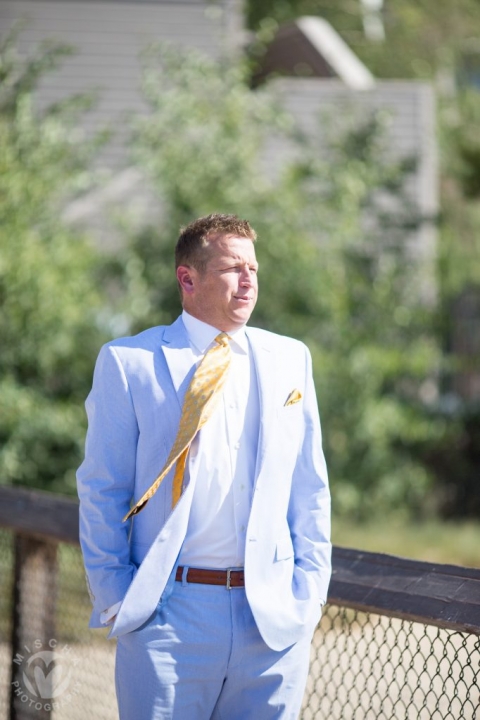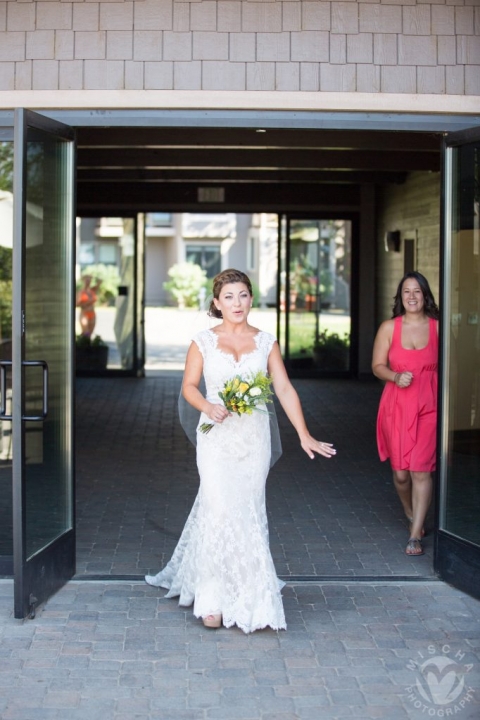 But then they saw each other and the anxiety gave way to a special combination of relief and elation.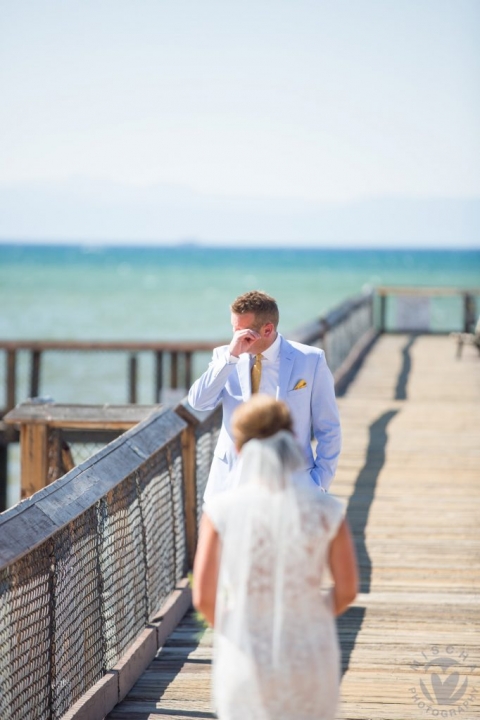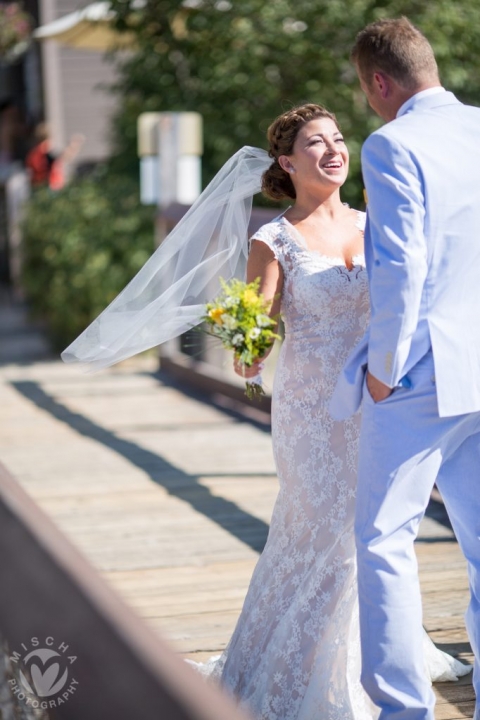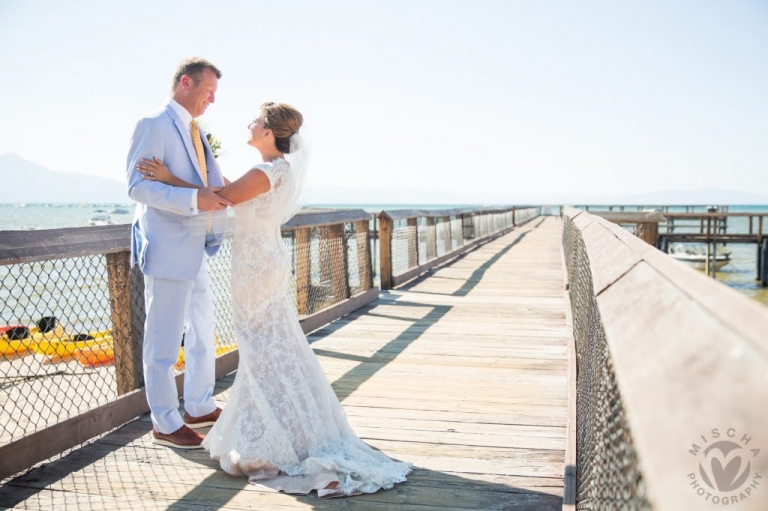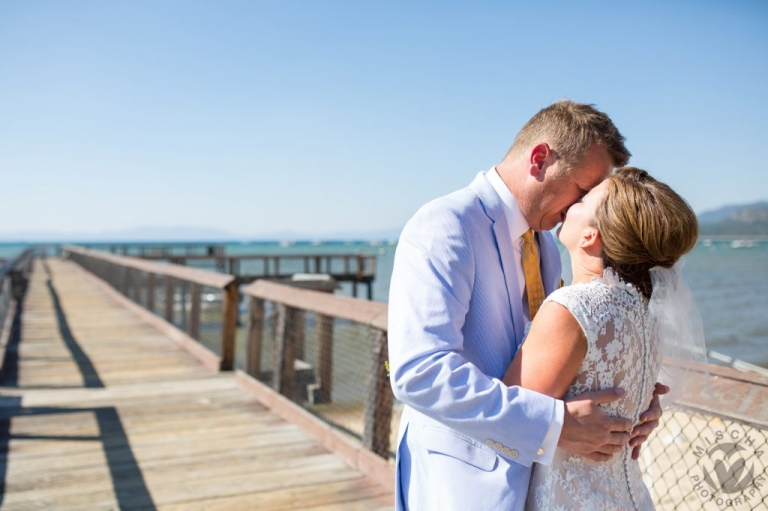 We continued photographing these lovebirds for about 10 minutes and captured some of the day's most perfect moments on this pier. Both Toni and Tom described how happy they were about their decision to have a first look. By seeing each other and getting some time to connect without wedding logistics their stress was relieved, they were able to be more present and excited for the event itself.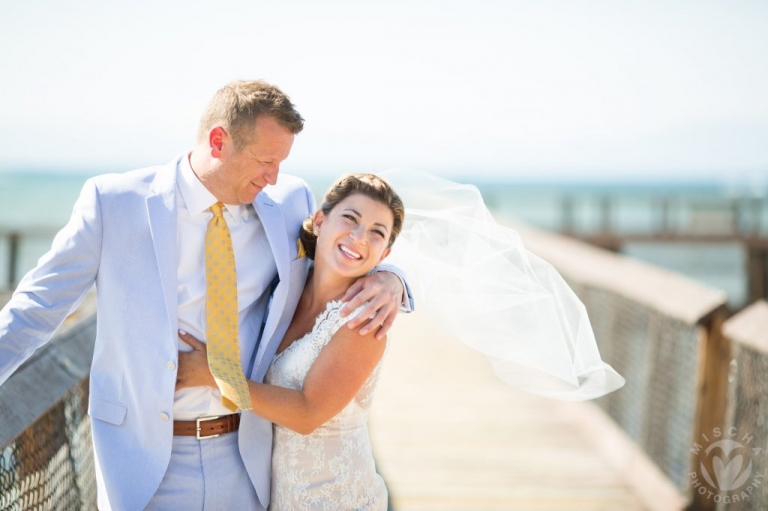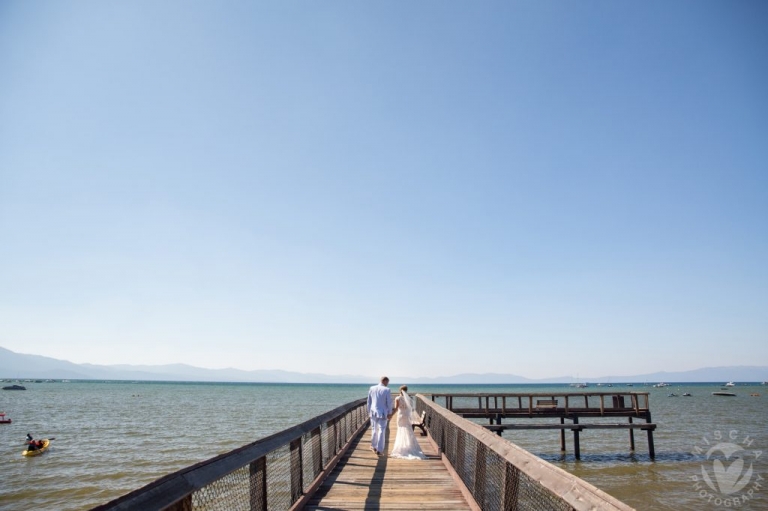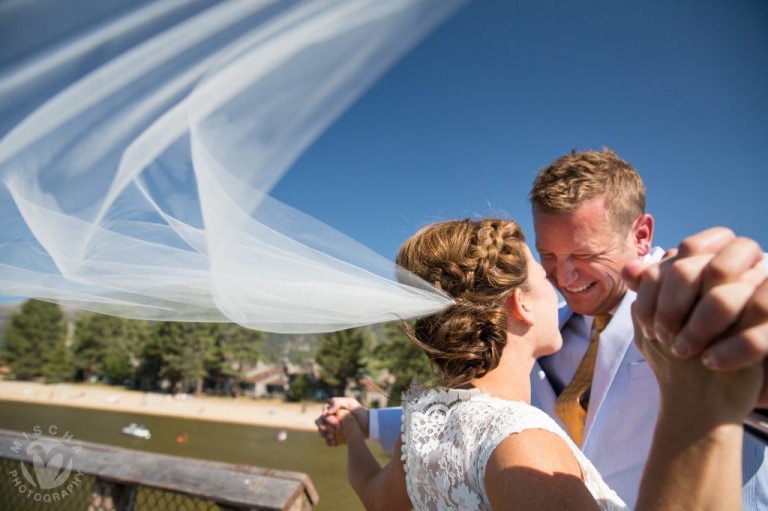 We piled in our cars and drove a short way over the stateline into Nevada for the ceremony & reception at Edgewood  Tahoe. The wind was strong but the weather was clear and warm. Before the guests began to arrive, we took more photos of Tom & Toni on the beach at Edgewood. There are so many favorites, I could hardly choose just a few to post.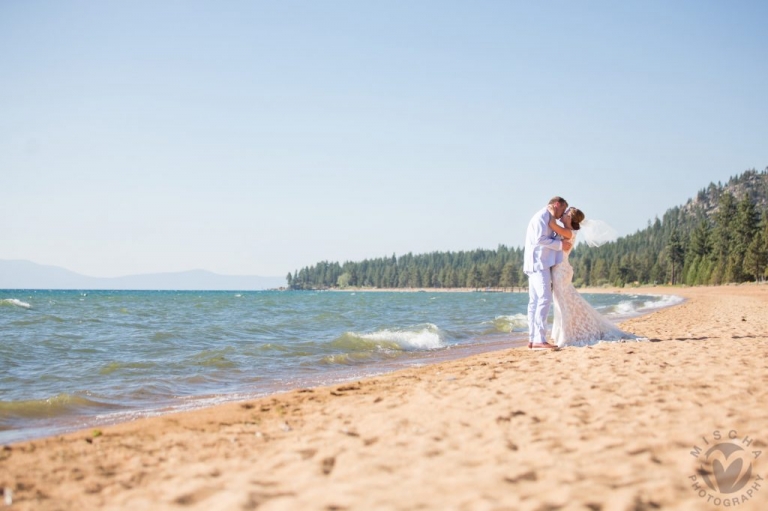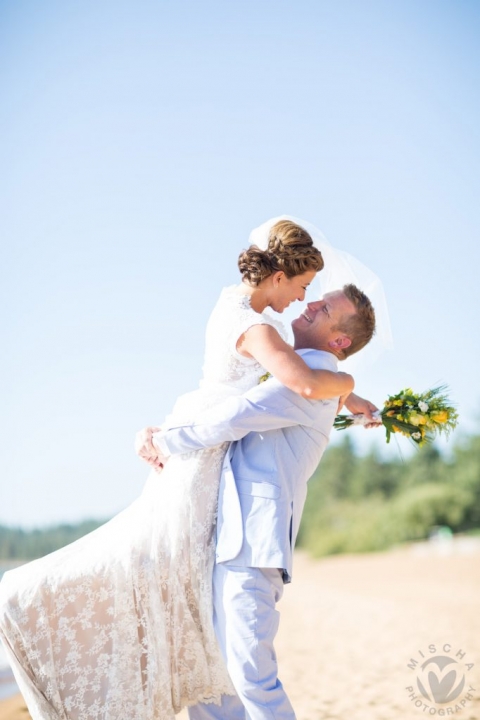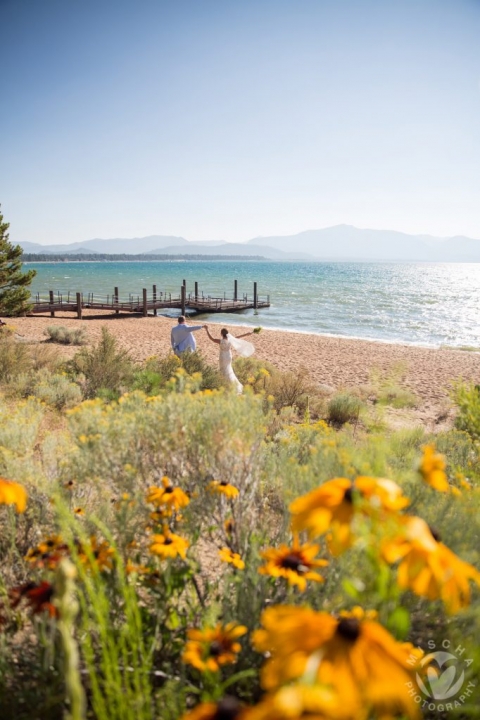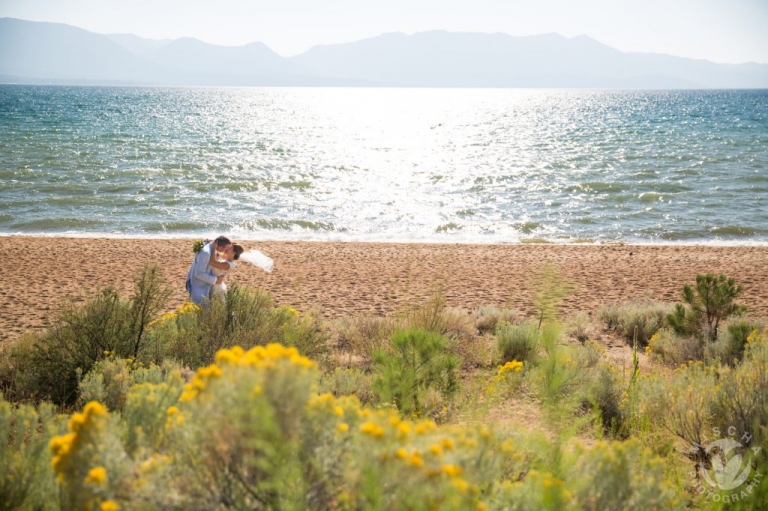 The ceremony was held on Edgewood's private beach, and it was perfection.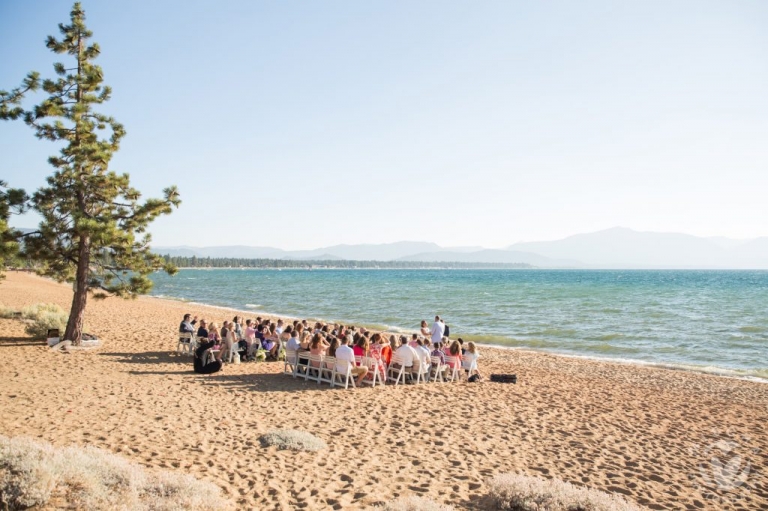 We stole them away for a few more pictures as the high of being named husband and wife lingered fresh in their minds. Then they joined friends & family for cocktail hour.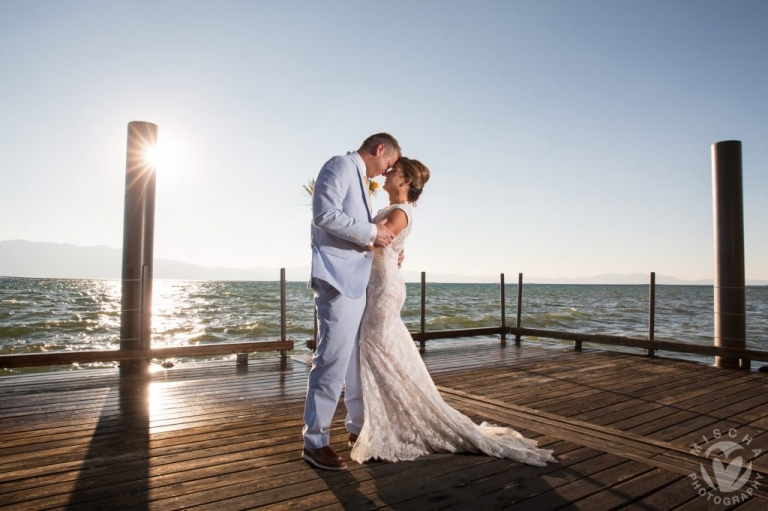 It was a photography schedule we arranged during the planning appointment, breaking up the portraits into multiple brief sessions based on lighting and events rather than removing them from the festivities for one long hour right after the ceremony.  It worked well in no small part to the gorgeous venue and how easy it was to steal them away for a few minutes at a time.
Here's a peek of what it looks like when Mischa is shooting with 5 minutes until sunset.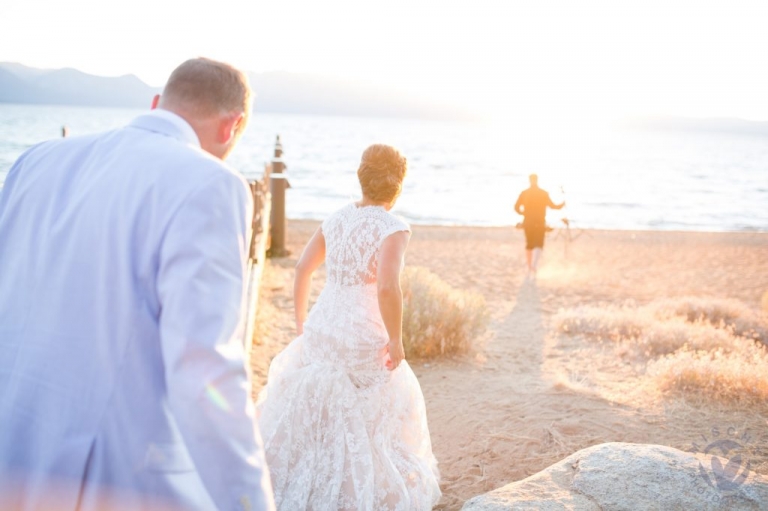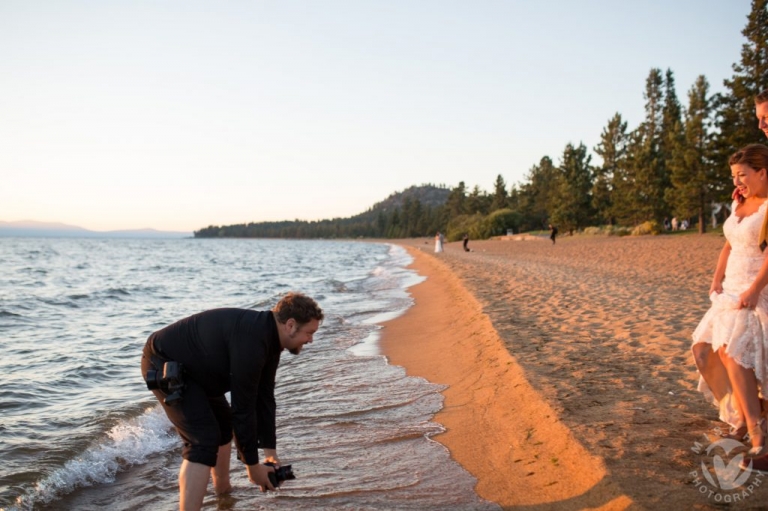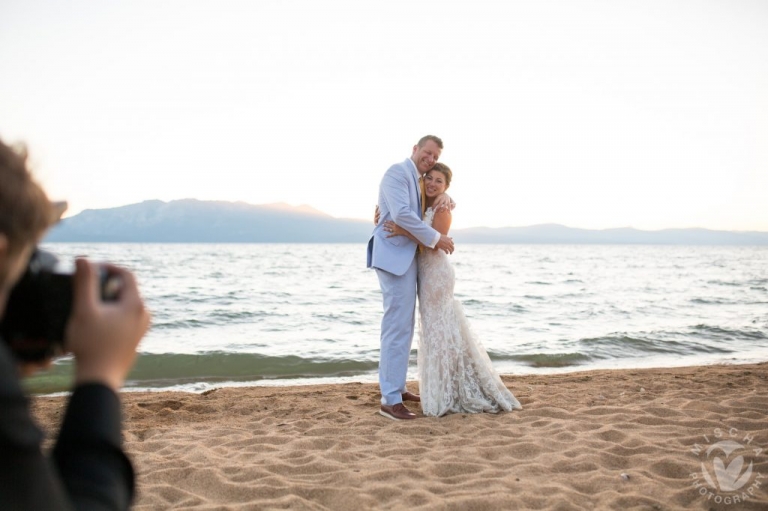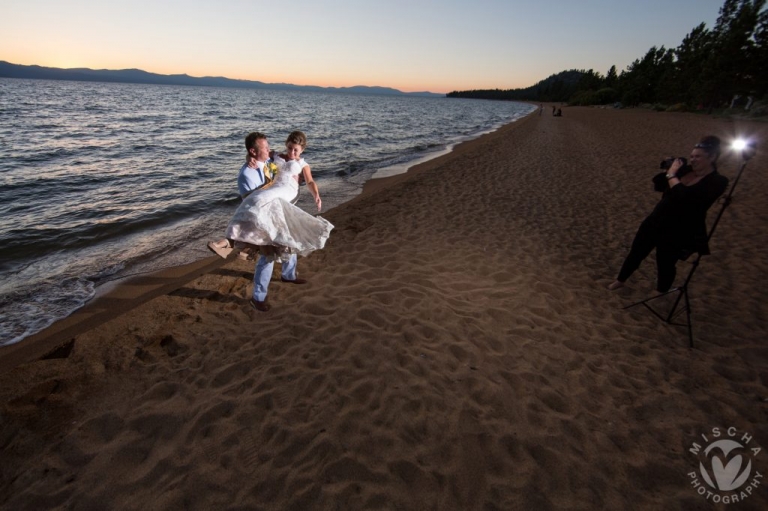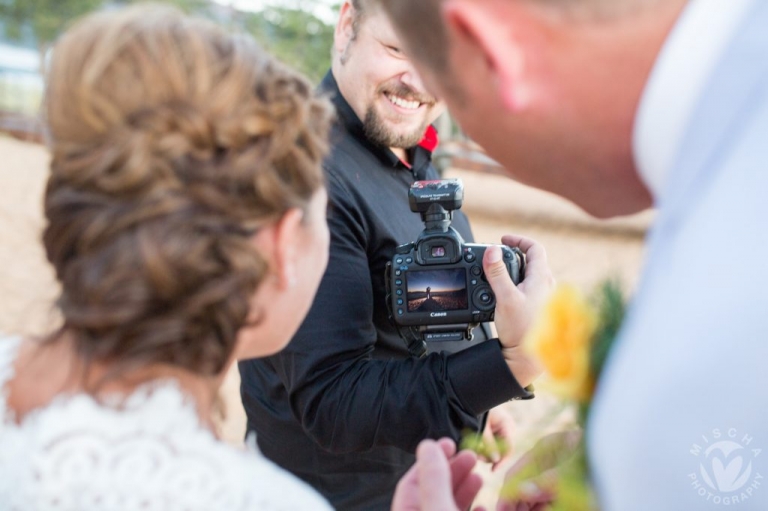 Celebrating and capturing Toni & Tom's marriage was pure joy for us. Together, they are fun-loving and passionate, and committed to their families and each other. Congratulations TnT!