Local business owners Viola and her husband Rafi had admired the large portraits in our storefront windows countless times while driving between their two popular restaurant locations: Cafe Dantorels in Curtis Park and Meet & Eat in Land Park.
We are conveniently located on 21st street, between the two.
One day Viola saw me outside checking the mail and pulled over, hopping gracefully out of an SUV to inquire about Sacramento family portraits… and totally caught me outside in my jammies. Oh! the dangers of working from a studio attached to your home. I wanted to explain away my disheveled look with the excuse that I had two small kids in the house that I had just gotten down for naps – instead, I just listened to this gorgeous, perfectly coiffed woman ask if we had time to fit her family in for a portrait sometime that month. I stumbled over my words and said I'd ask Mischa what his schedule looked like.
Now, if I thought being busy running a small business with my husband and raising two young boys might excuse my messy hair and yoga pants in what could be argued as a public place. Viola somehow manages to come off as calm, cool & collected, meanwhile she has three children, two of which are twin 2-year-old girls, and she and her husband run TWO successful restaurants.
And she still looks like this: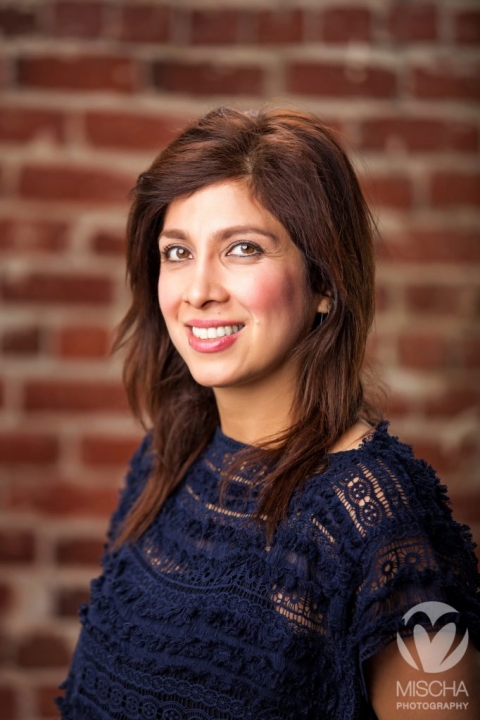 I want to be Viola when I grow up.
You can hardly tell there are screaming toddlers at her feet.
Her husband Rafi is warm, kind, and good-looking as well.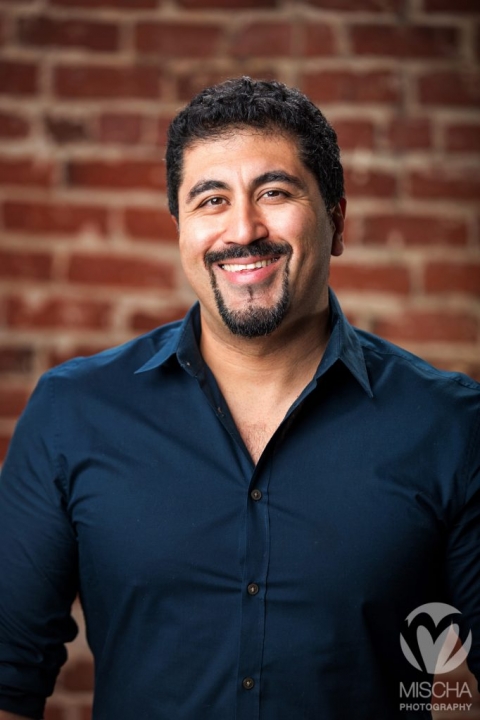 These two make it all look so attainable. Hard work can make dreams come true.
The thing about working so hard is that time flies. It's so easy to let a full year pass and miss the whole family getting into the same photo…and looking good.
Taking time from their unimaginably busy schedules to have family portraits with Mischa will be time well spent.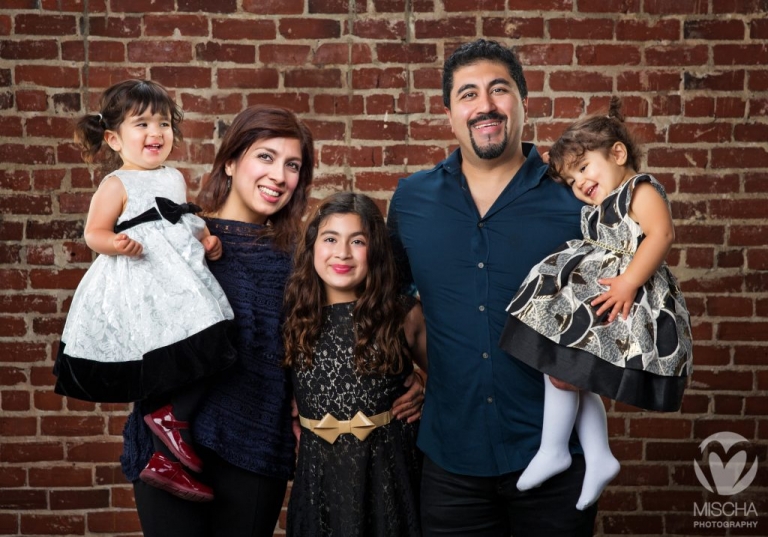 Ten-year-old Liana is nearly a teenager. This portrait might end up in the growing-up slideshow at her wedding.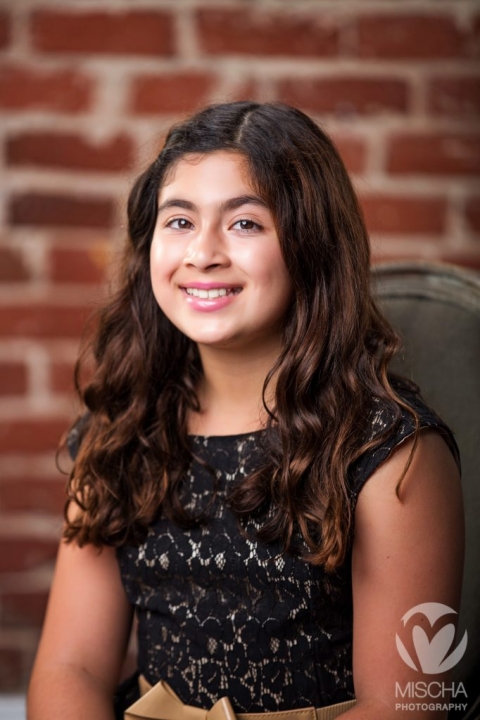 It is so important to make the time to photograph your family, whatever your family looks like, because families are ever changing.
Right now, there's an outgoing twin: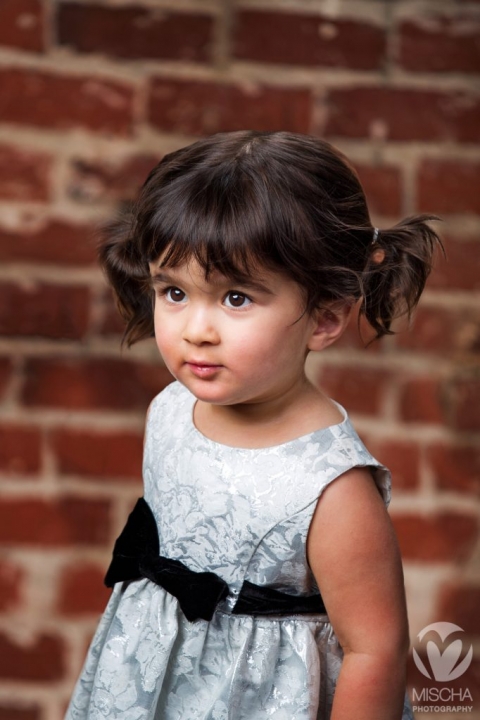 And a more reserved twin: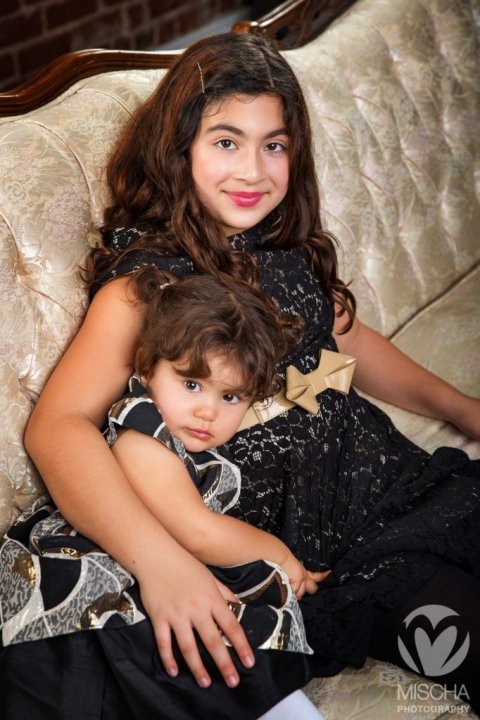 We are looking forward to watching this family grow and regularly patronizing their restaurants.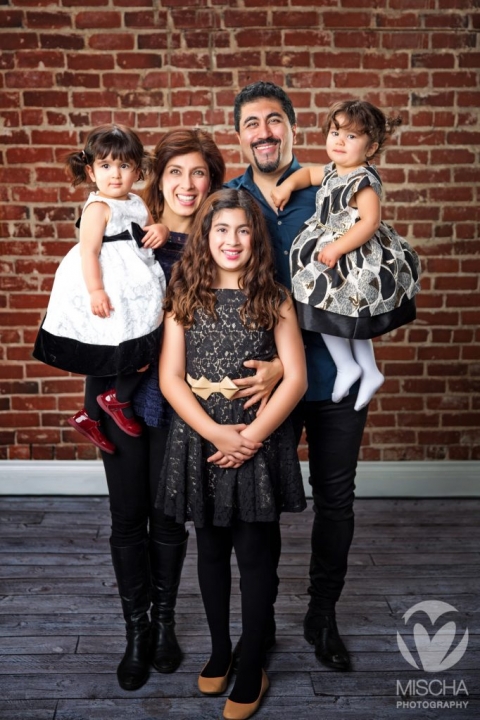 We love meeting, connecting with, and supporting small business owners in our community. We are proud to live in Sacramento and offer Sacramento family portraits from our full-service studio. Call us today to schedule your next family portrait.