You don't have to live in the city to love San Francisco Engagement photographs. You don't even have to live in California.
Stephanie & Dave are currently living in Texas and wanted to have their engagement photos taken in San Francisco.
We were referred to Stephanie & Dave by their wedding planner, Echo Wright, of A Dream Wedding , and we're eagerly awaiting their June wedding at Chateau St. Jean in the Sonoma Valley.
Luckily, the day they picked for engagement photos was especially gorgeous, but that also means there were lots of other people out and about to strategically photograph around.
They wanted architecture, so we started at the Palace of Fine Arts.
Here are some favorite images Stephanie & Dave selected for their engagement album: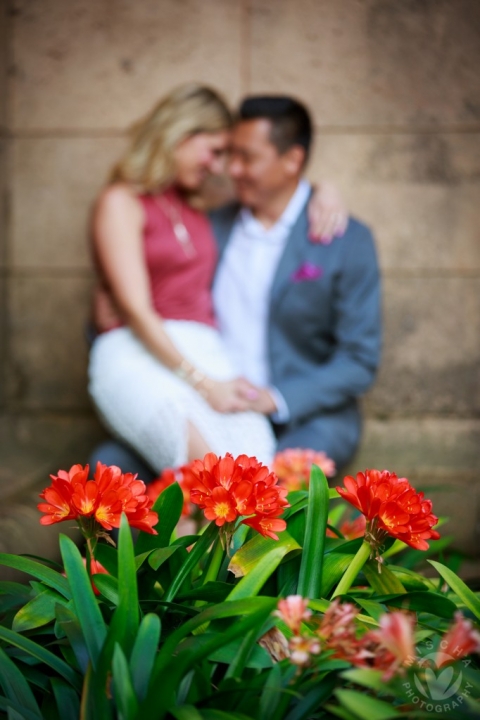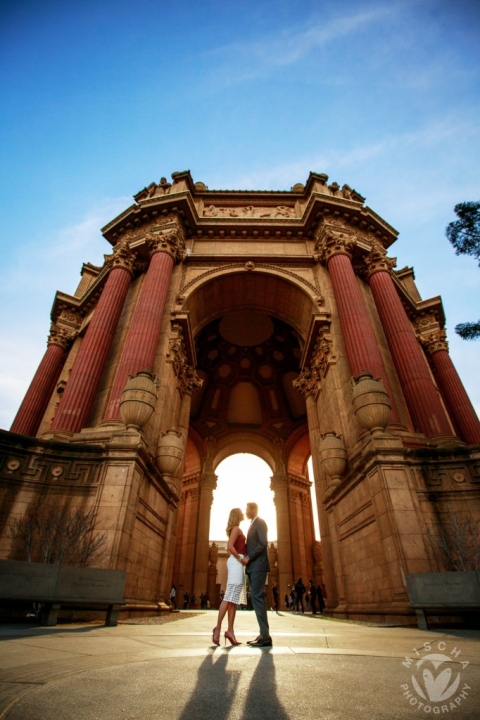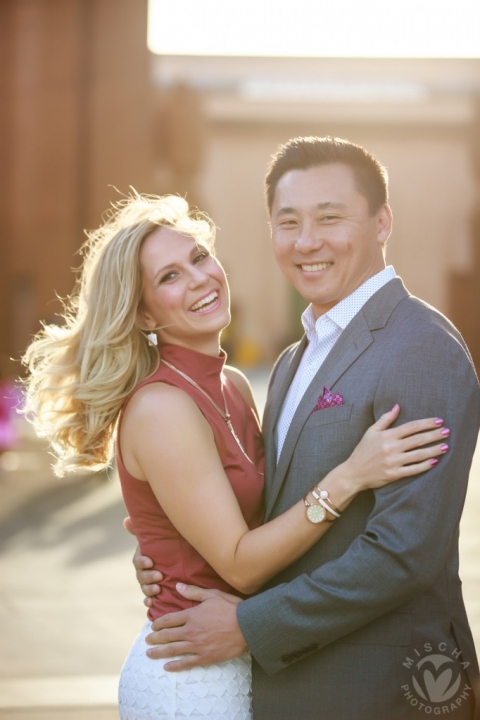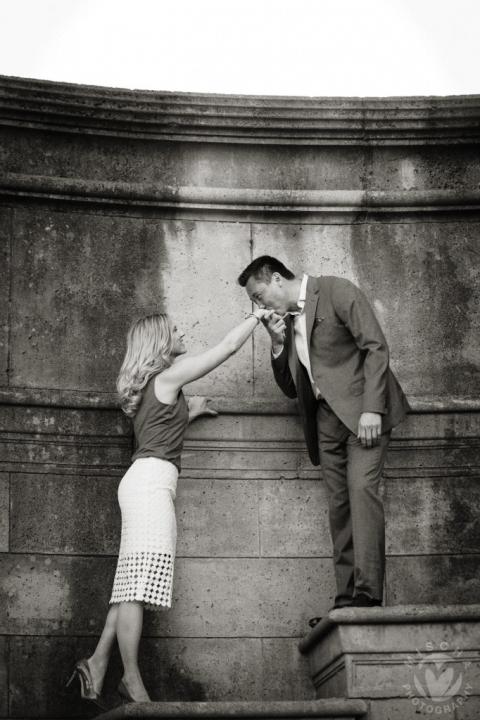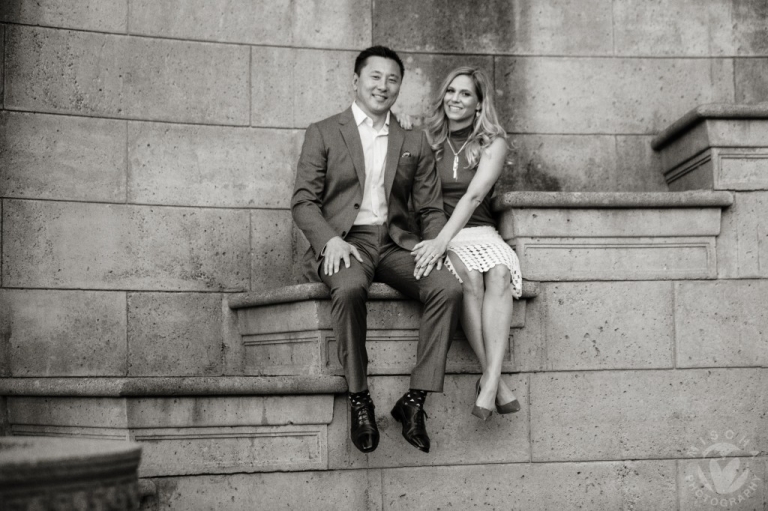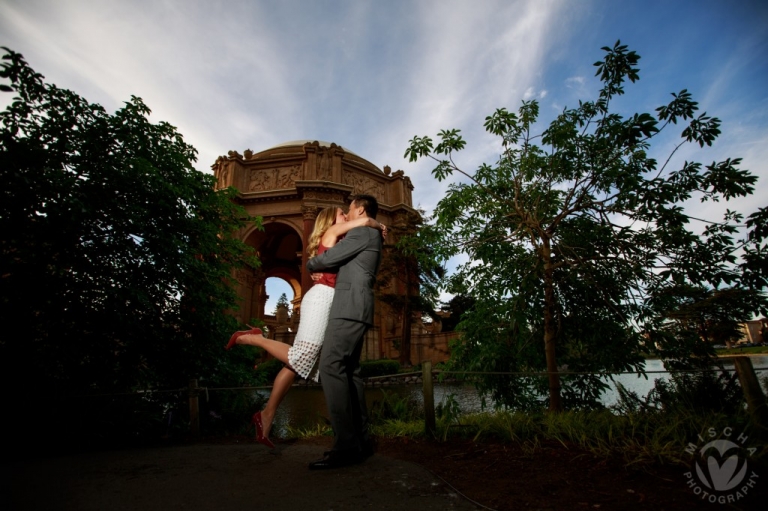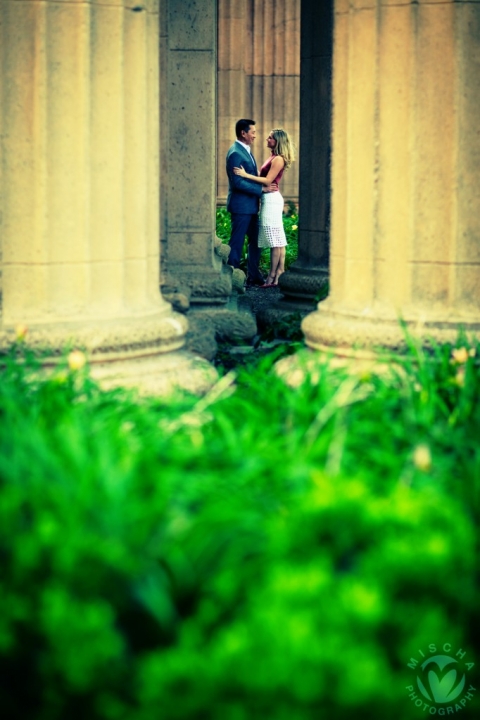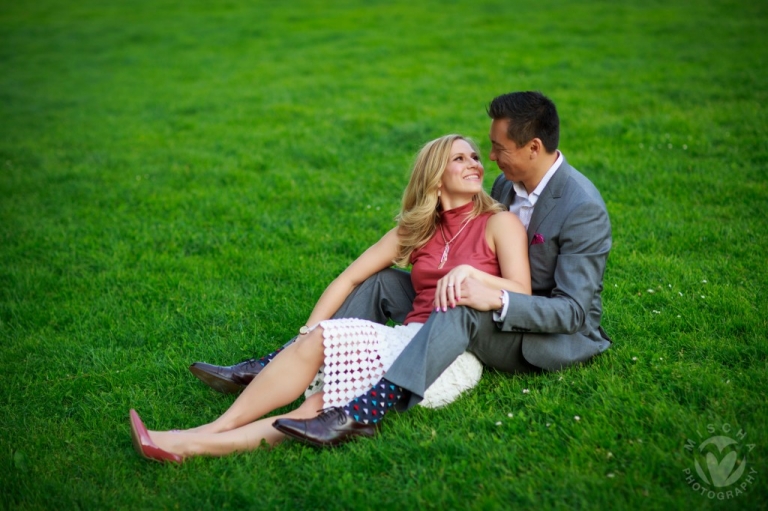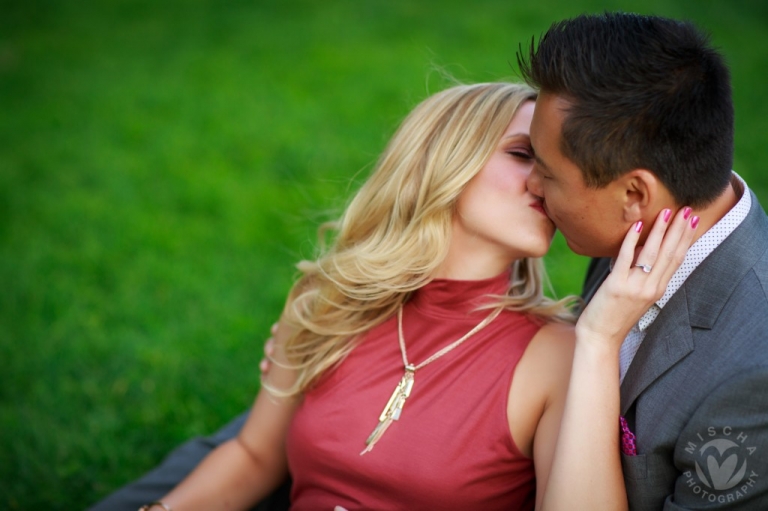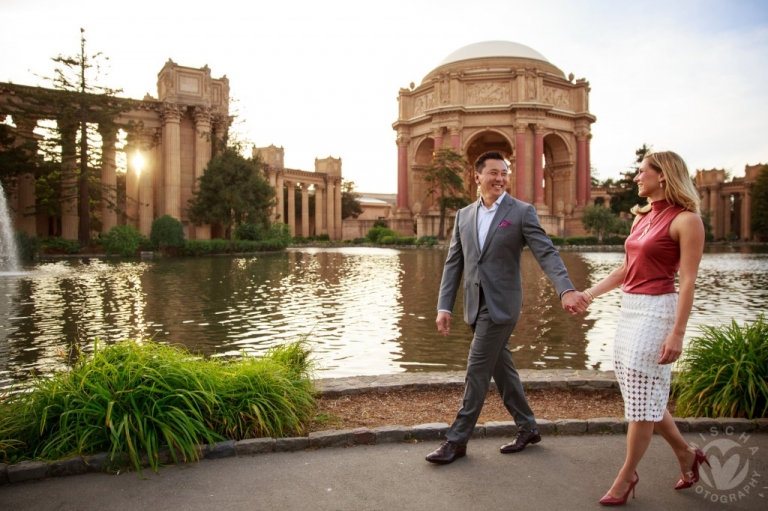 The next style element this couple wanted to include in their San Francisco Engagement photos was night portraits with the city lights.
We headed to our favorite pier along the Embarcadero, stopping by Cupid's Span first.
This stunning image is one the couple chose as a large print to decorate their Texas home.  It combines two different art installations and beloved San Francisco landmarks in one image, Cupid's Span  and "The Bay Lights".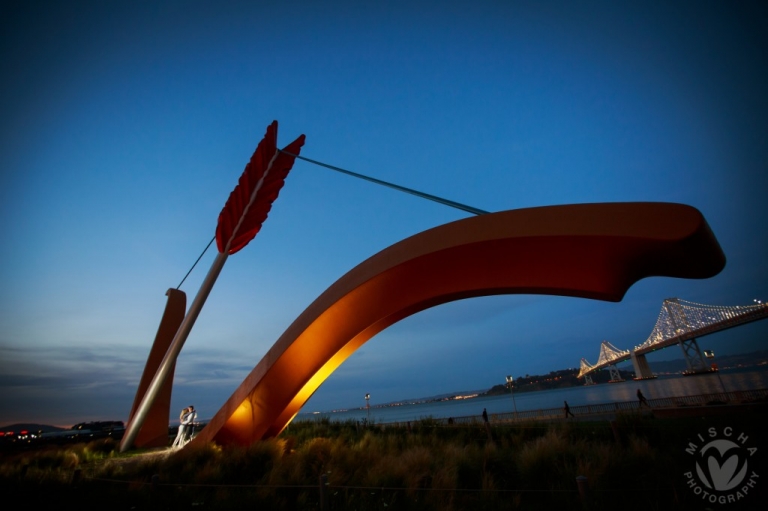 More album selections here. Though the crowds of the day had dwindled, we did have to manually remove (i.e. photoshop out) a few folks in one of the following images. (If I did my job right, you won't notice which one.)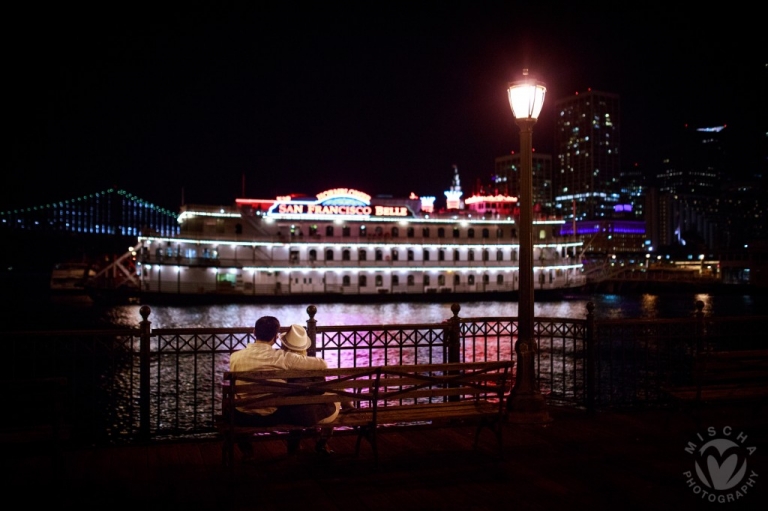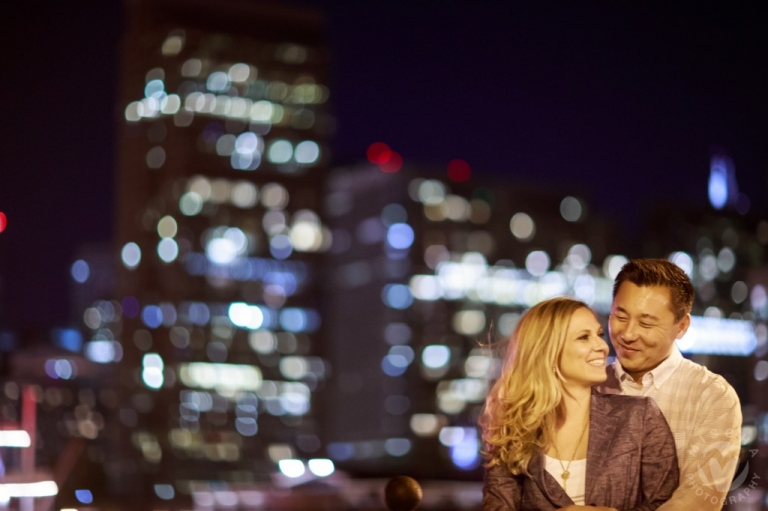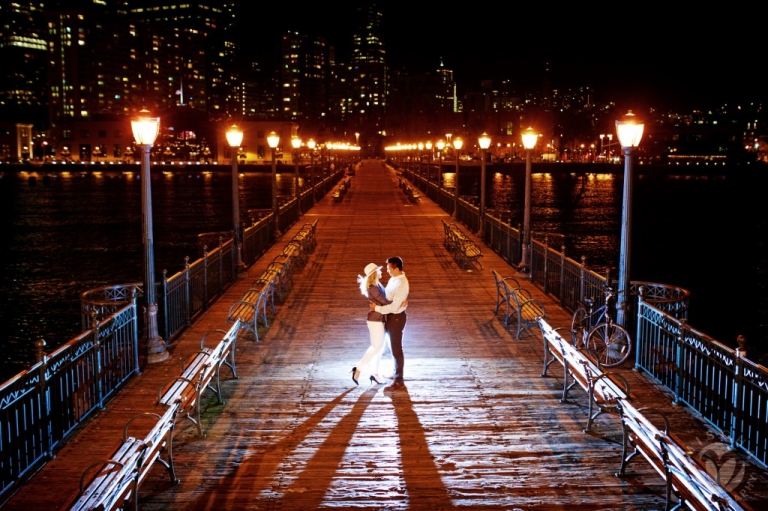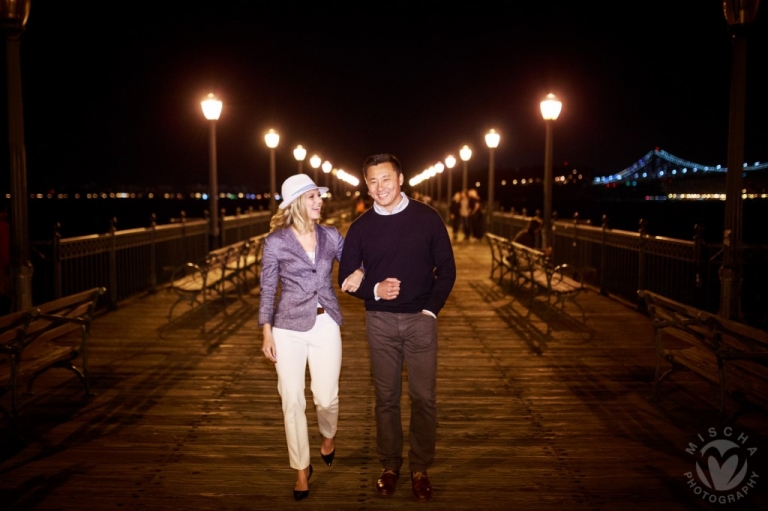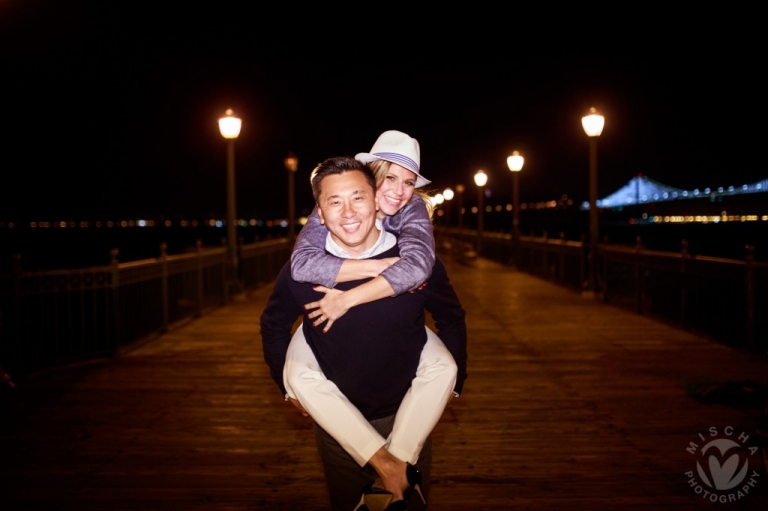 And one last photo opportunity before calling it a night, Stephanie & Dave really liked Mischa's artistic use street art, available light, and traffic.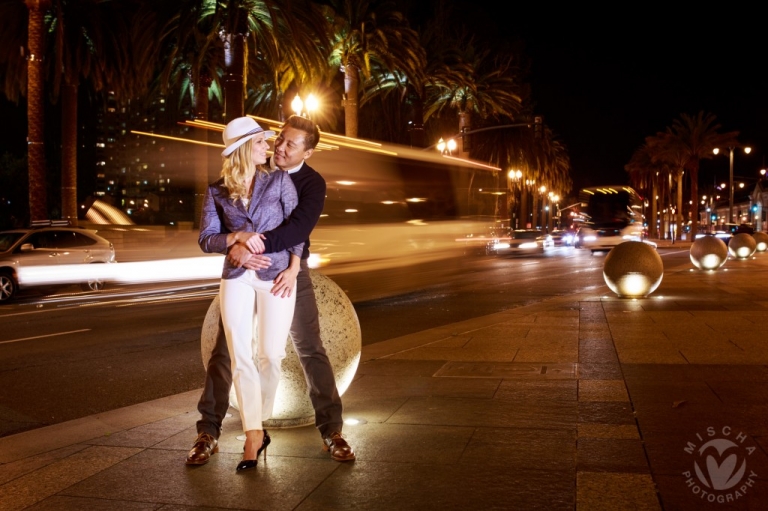 Whether you simply left your heart in San Francisco on a visit, or have the layers of clothes and local swagger to prove you live here year round. This romantic city by the bay is a fabulous place for engagement portraits.