Hannah & Carter planned a Lord of the Rings themed reception to follow their Orthodox Christian ceremony and the gorgeous redwoods of the Santa Cruz mountains served as the perfect setting for both the reception and their portraits.
Now, my dear friend Hannah LOVES to climb on things, so the discussion we had about getting her and her betrothed atop this stump in her wedding gown was quite short.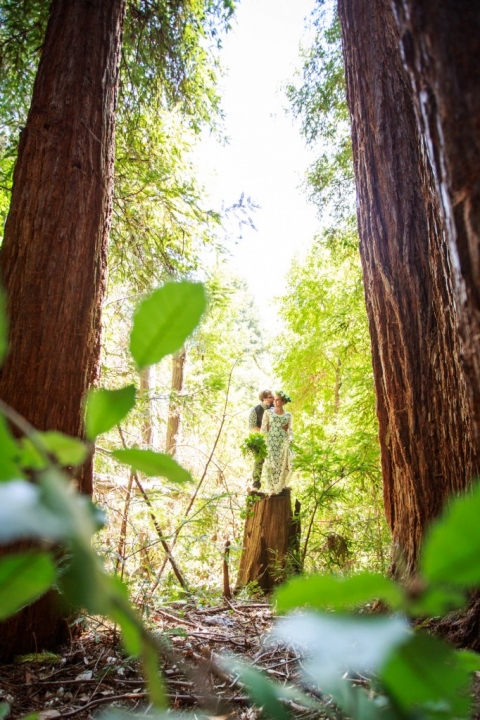 How cute are they!? Neither the bride or groom wanted to be stuck with tradition when it came to their outfits. Hannah's flower crown and bouquet were constructed using local ferns and foliage with teal accents in flowers and peacock feathers to match her custom made dress.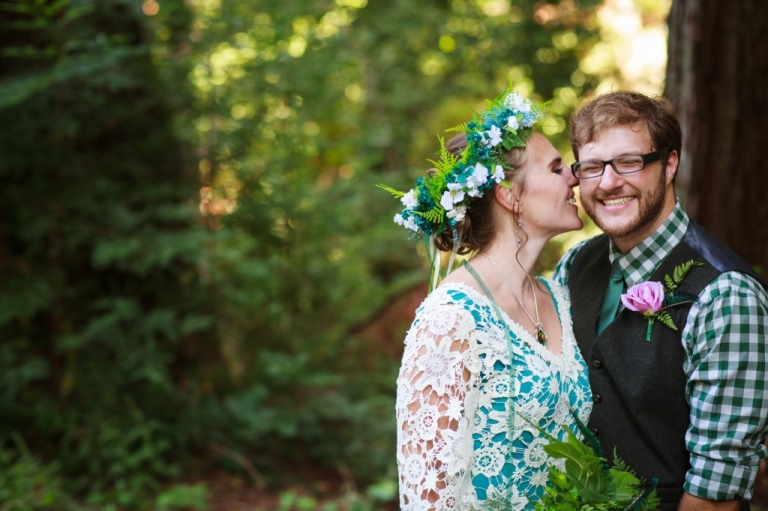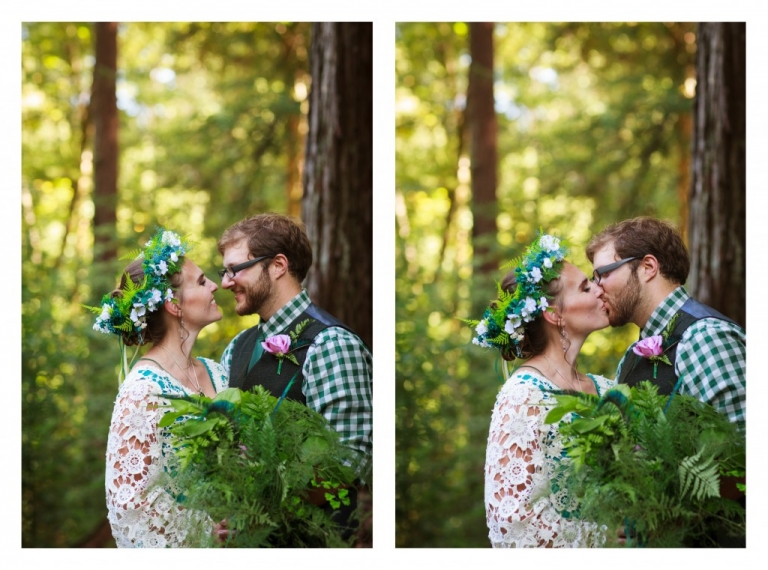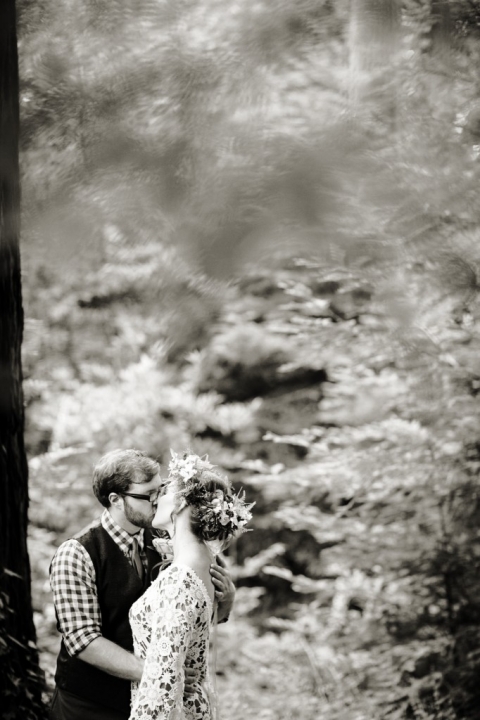 There was plenty of tradition during their ceremony. Held at the Orthodox Christian church they both have attended their whole lives, surrounded by a strong community that supports and adores them as individuals and now as a couple.  For all the reverence, there was a distinct undertone of celebration and love, even laughter at times.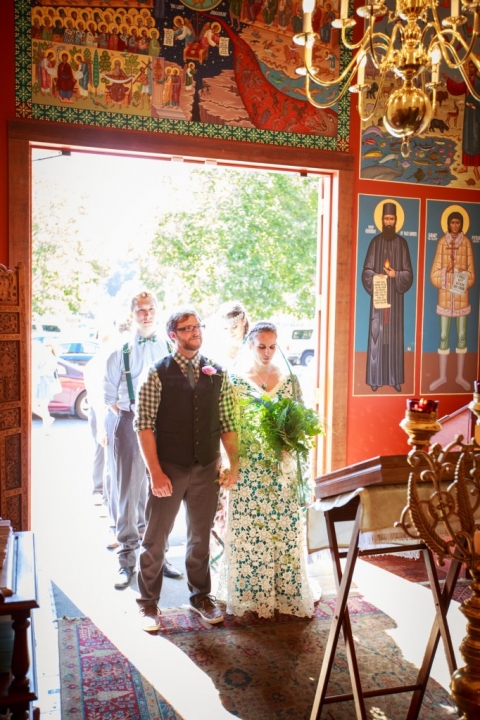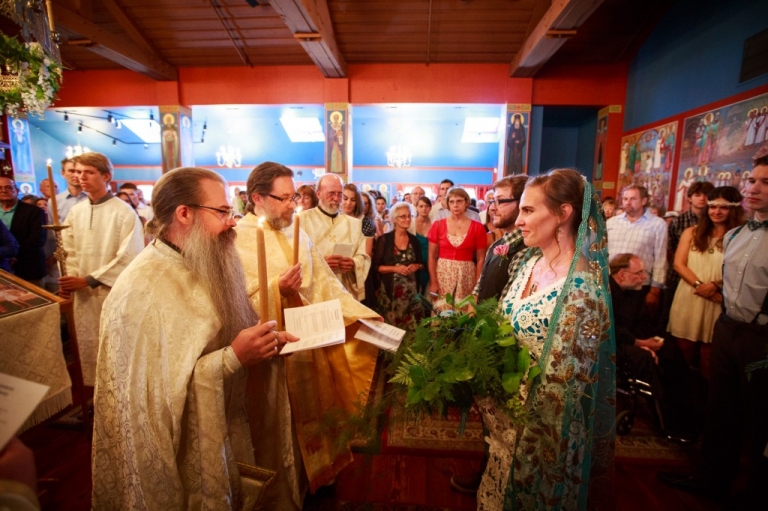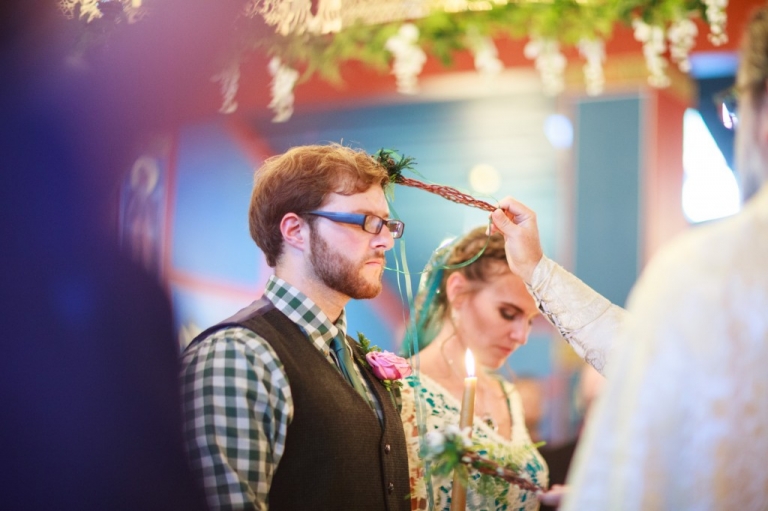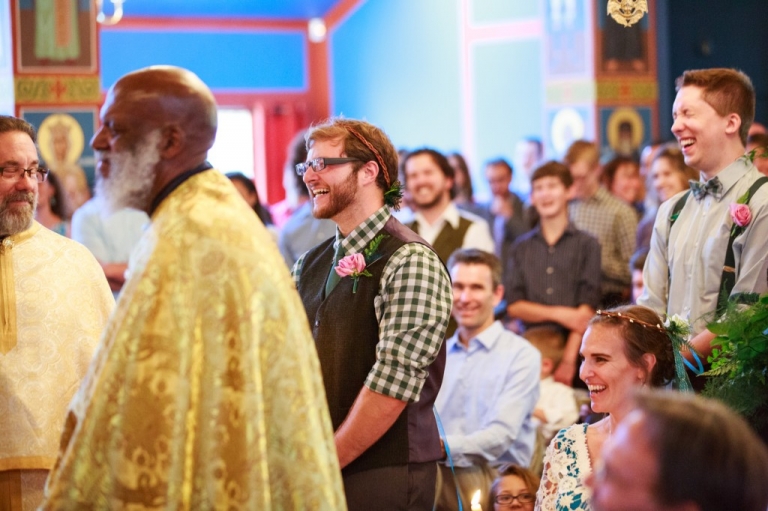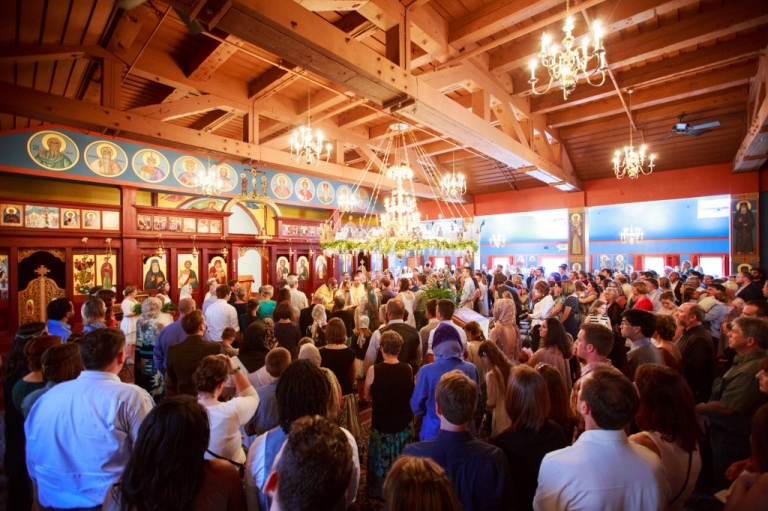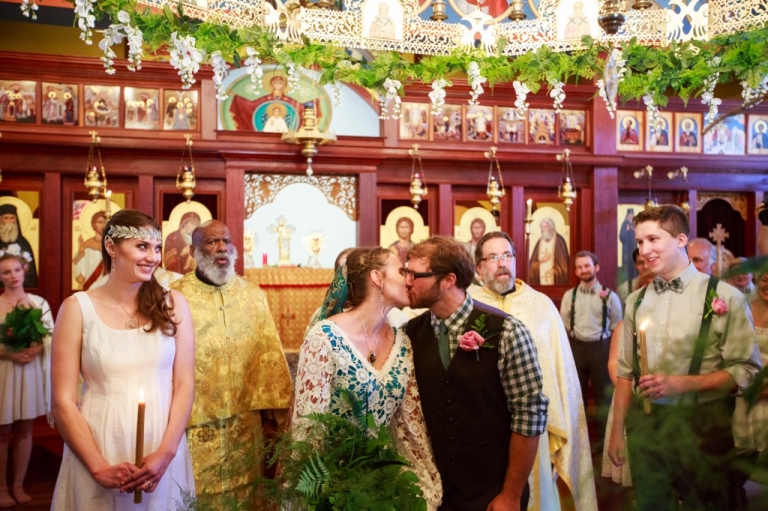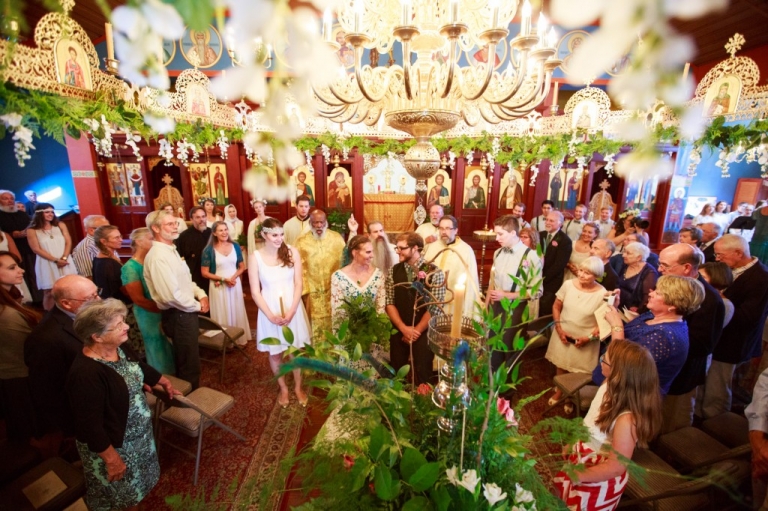 With the formalities of the ceremony over, bits of their Lord of the Rings theme became more apparent. Here we see the Matron of Honor signing the marriage certificate while wearing a beautiful silver elven earcuff.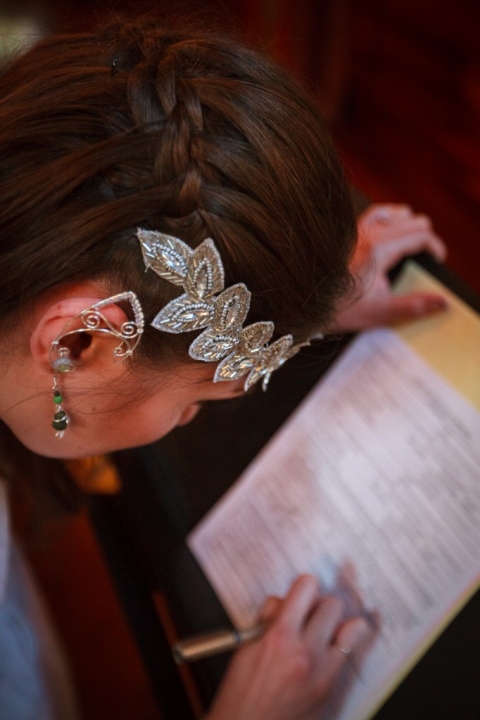 Themed directions to the reception (or, more accurately, Directions to the Shire) were handed out as the ceremony guests exited the church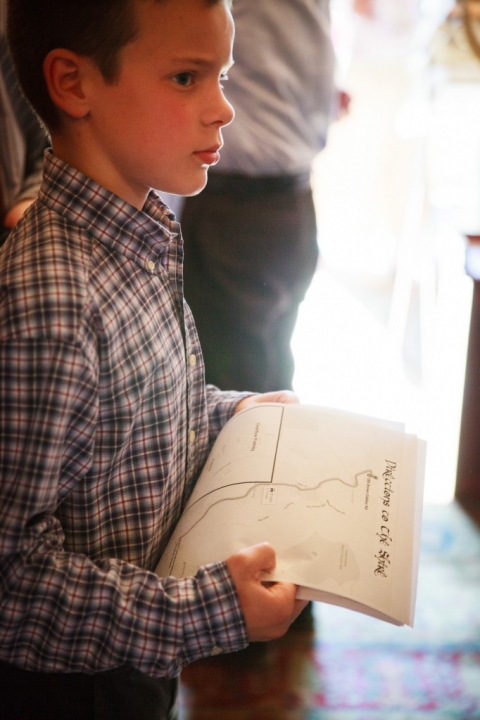 Signage continuing the theme and reiterating the sentiments of the invitations welcomed guests to the reception.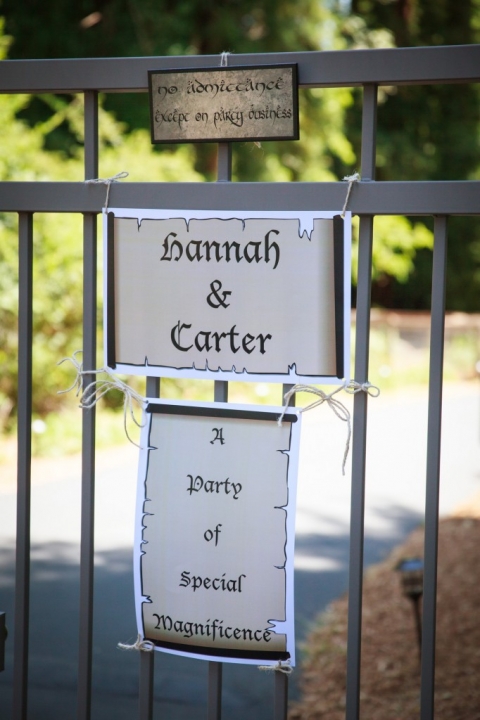 Thoughtful details reflected the theme and created a sense of whimsy and merriment that was downright contagious.
The cake table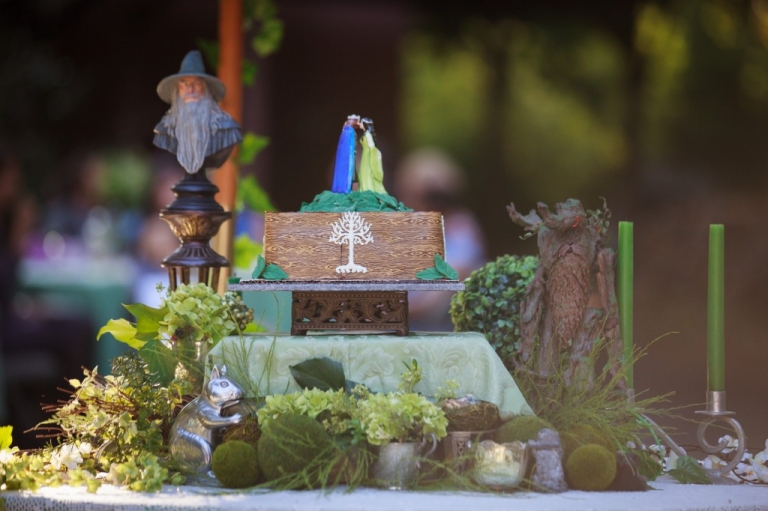 Sweetheart table decorations: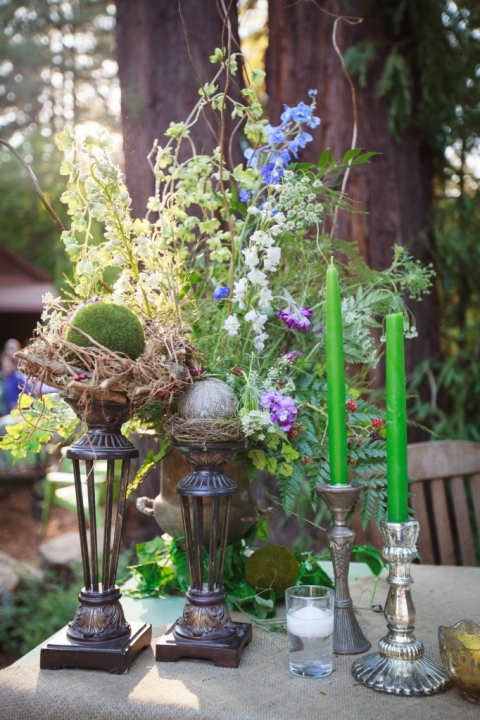 Oversized silver goblets overflowing with wildflowers, ferns and berries adorned the long communal tables.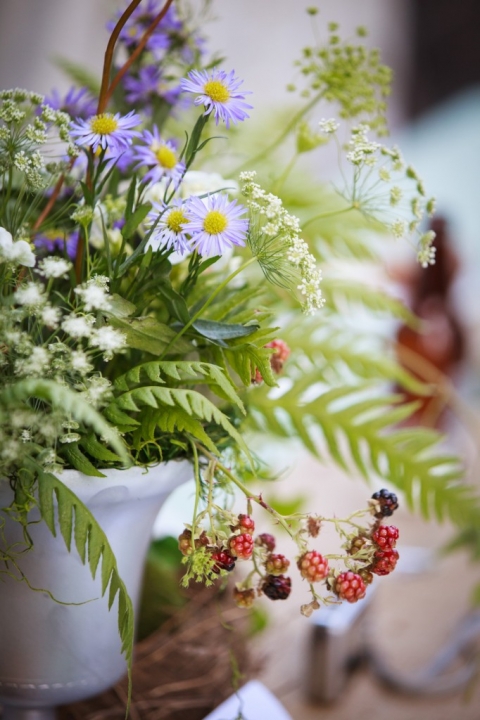 A signature cocktail, named "Barlog's Fire Brew" is rumored to have similar ingredients to a Moscow Mule. ( vodka, spicy ginger beer, and lime juice)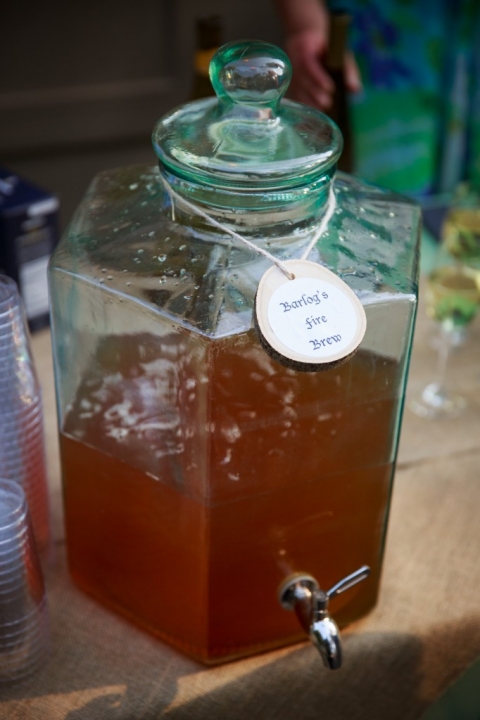 The groom's goblet: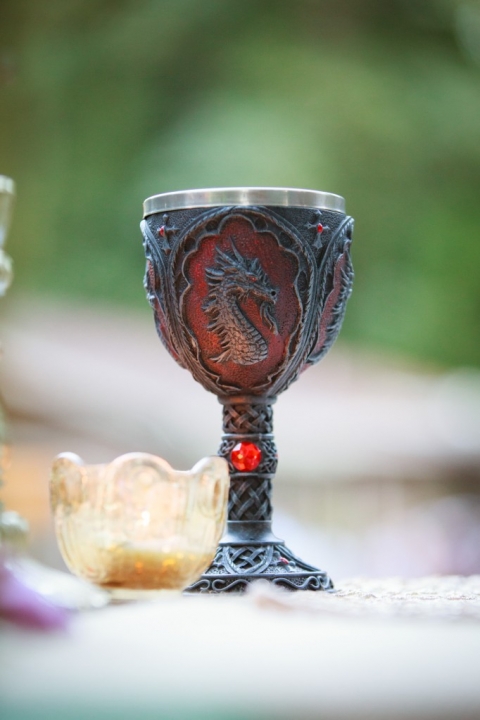 The bride's goblet: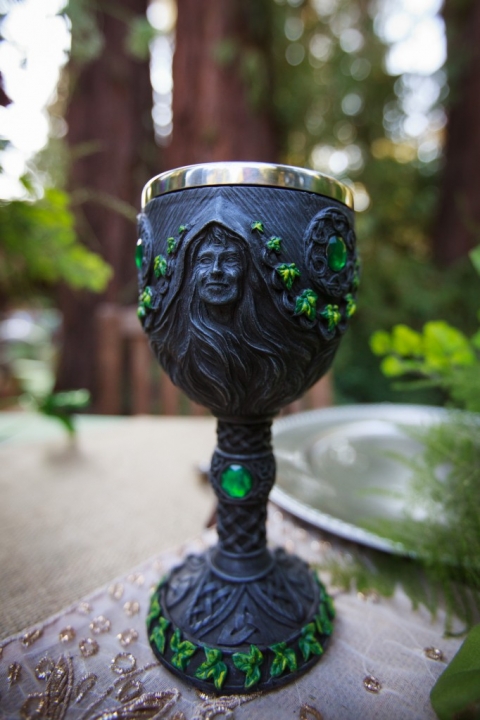 The cutest Hobbit you ever did see was kind enough to hold the buffet table signage for a photo. His little sister also wanted a turn.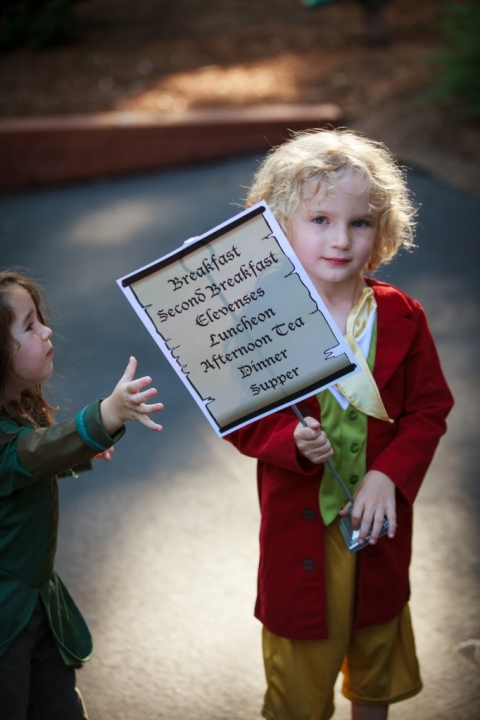 The number one question we receive when telling people we photographed a Lord of the Rings themed reception was "so, did people dress up?" Yes, yes they did.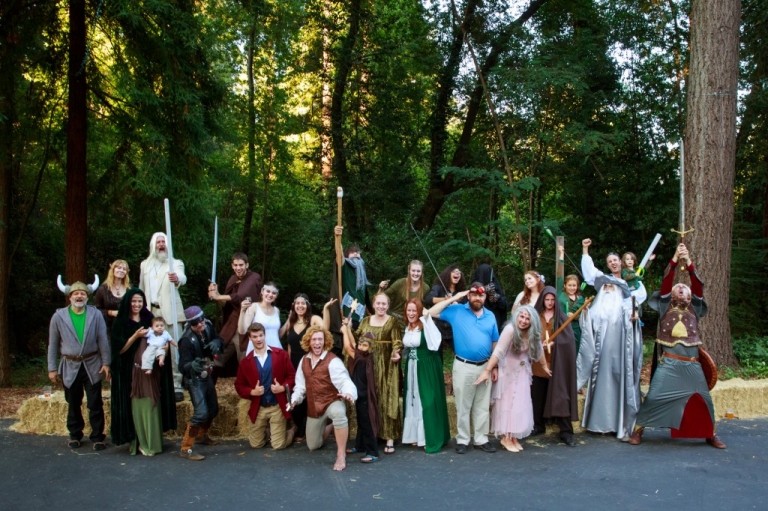 And they danced.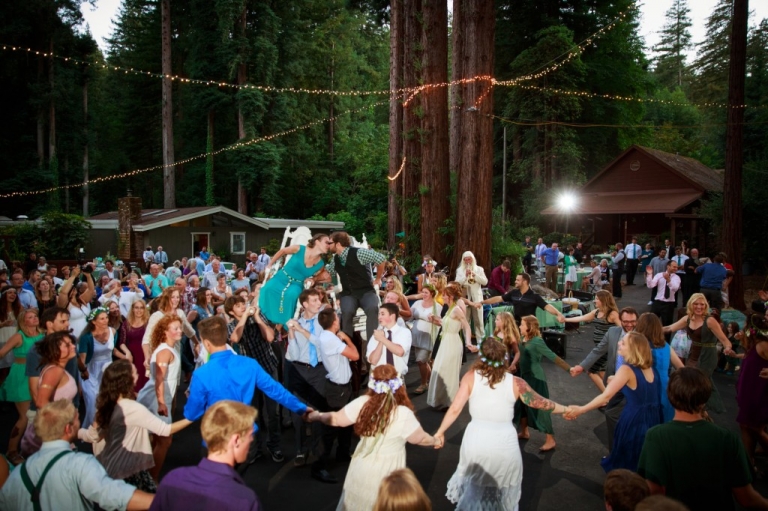 Thank you, Hannah & Carter for the opportunity to experience your truly magical and unique forest wedding. It's an honor to capture love and creativity in so many ways all at once. You saw me cry a lot on Sunday, I cried again when I looked through your images today, all happy tears. Love you guys. Here's a few more of our favorites. Enjoy Bali!