Nicole and Kaz planned a uniquely wonderful Spring wedding in San Francisco. We've never had an experience in the city quite like it before, and likely will never again. The combination of class and fun was absolute perfection.
Let's start with a ring shot.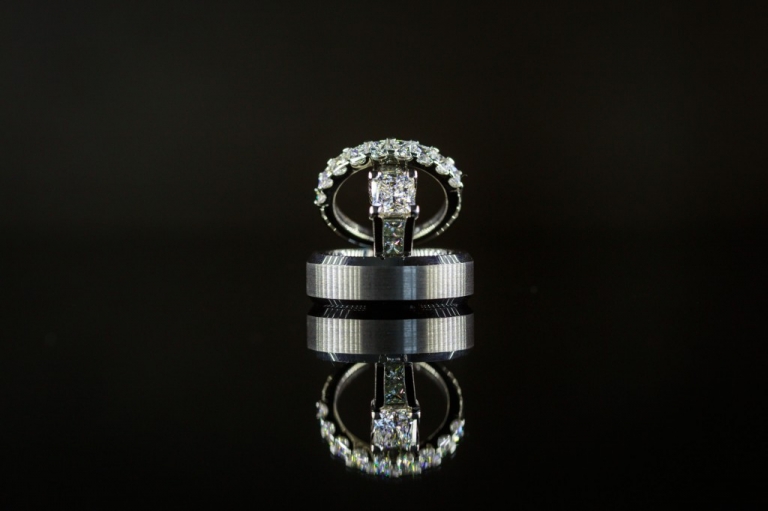 The bride and groom got ready at the long established and very classy Fairmont Hotel in San Francisco.
The bride gifted the groom with personalized collar stays. These two are the ones they chose for him to wear:
"I promise to love you all my life" and "Bubba and Boogie forever".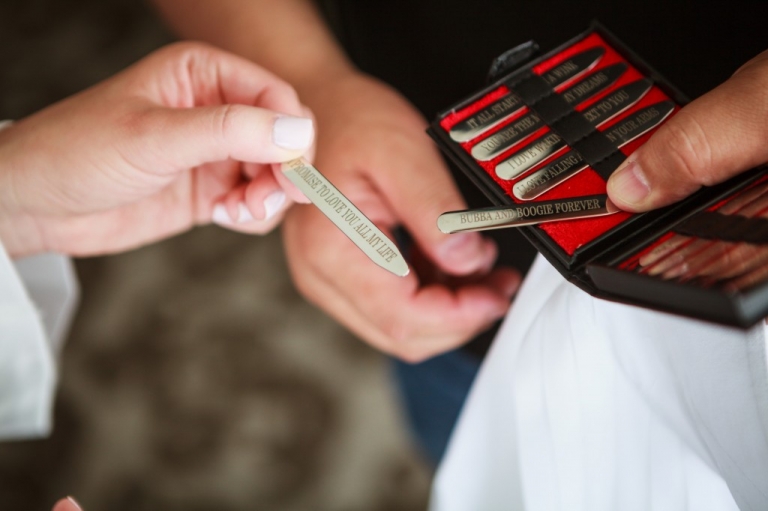 The Bride & Groom got ready in adjoining rooms.
The doors remained open so they could hear each other, but their official first look was a special moment we arranged between the two of them on the roof garden.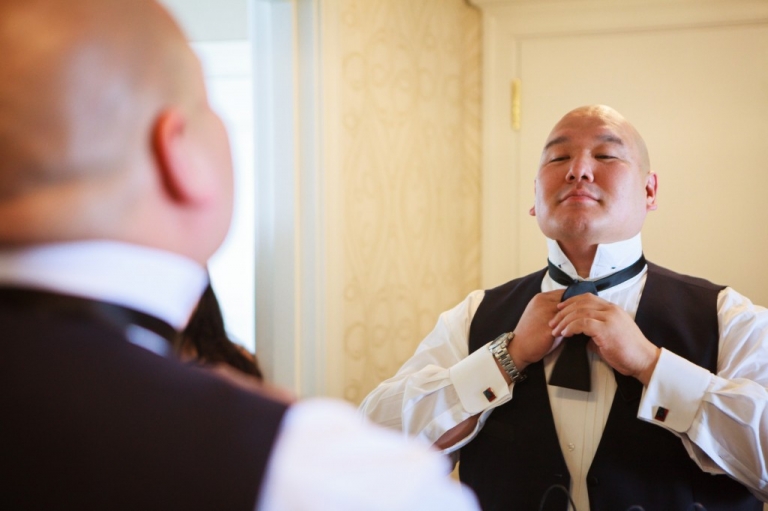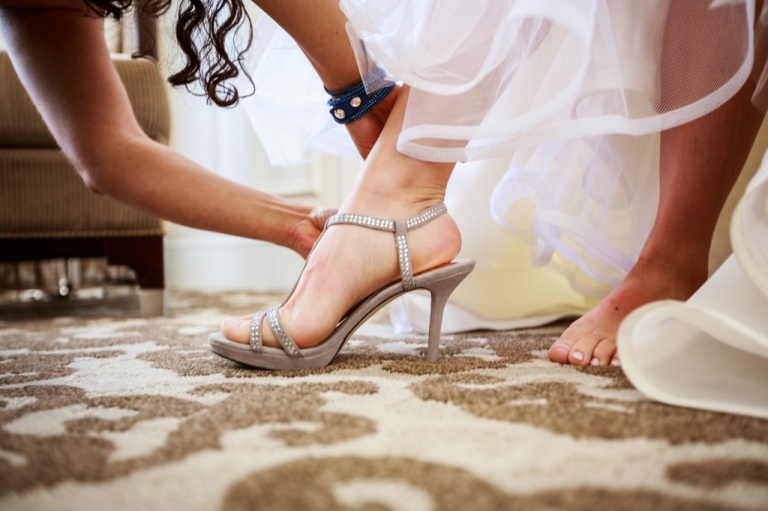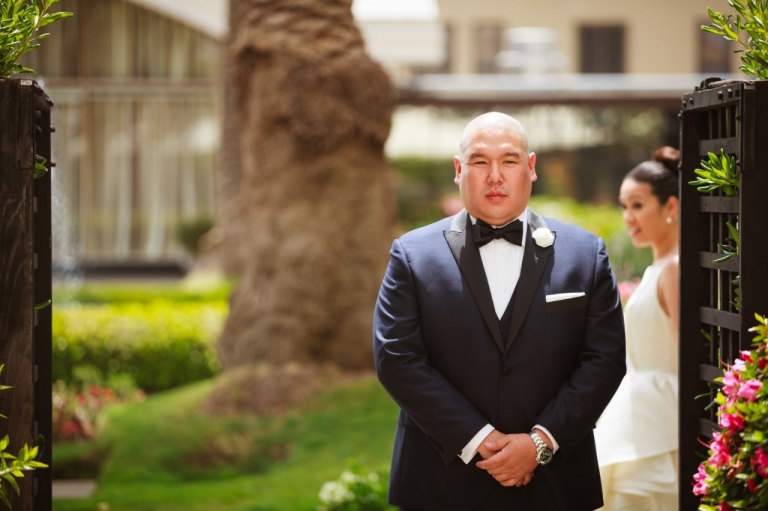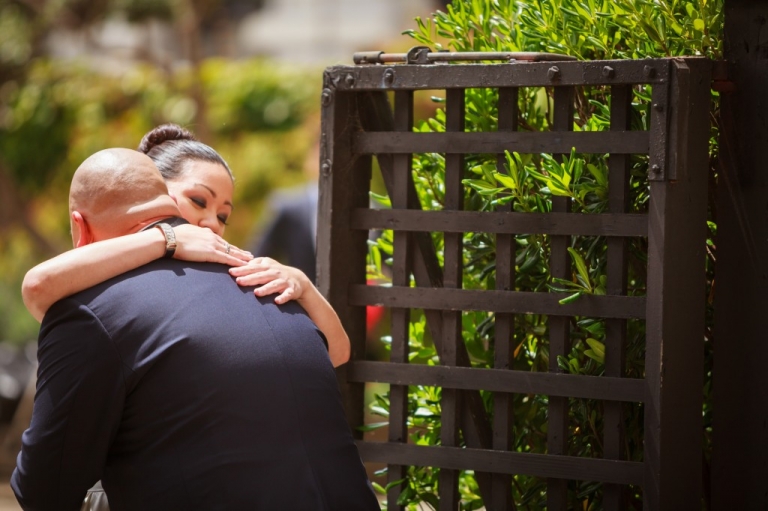 They reserved the gorgeous and historic San Francisco City Hall for their private ceremony. No matter how many times we visit, it's always breathtaking.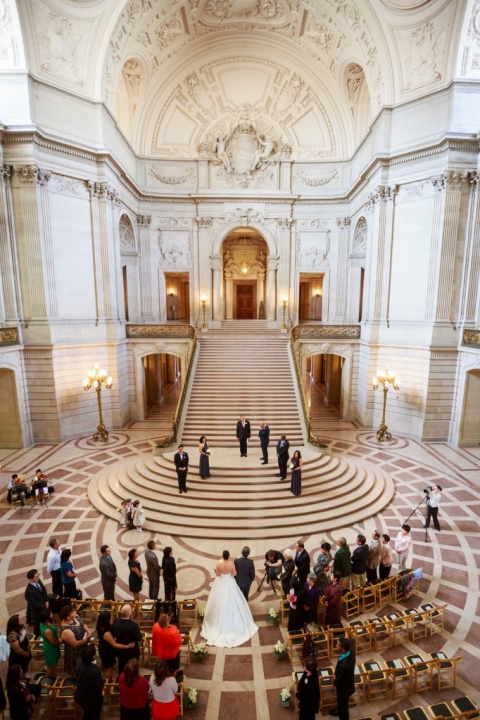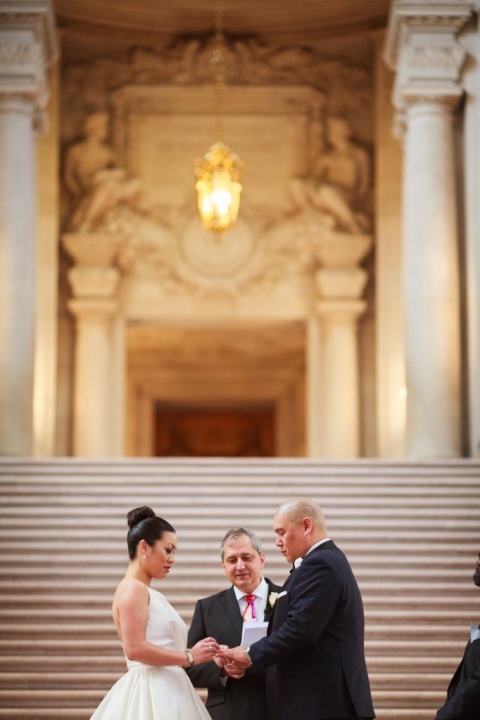 A break was scheduled to allow for portraits and transportation to the reception venue.
To keep their guests entertained, Kaz & Nicole arranged a scavenger hunt that incorporated a few of their personal favorite San Francisco treats.
As clues were deciphered and goals attained, the groom would receive a text from each team.
It was a brilliant idea that allowed us to keep tabs on timing and was fun for everyone.
We got some fun portraits around City Hall.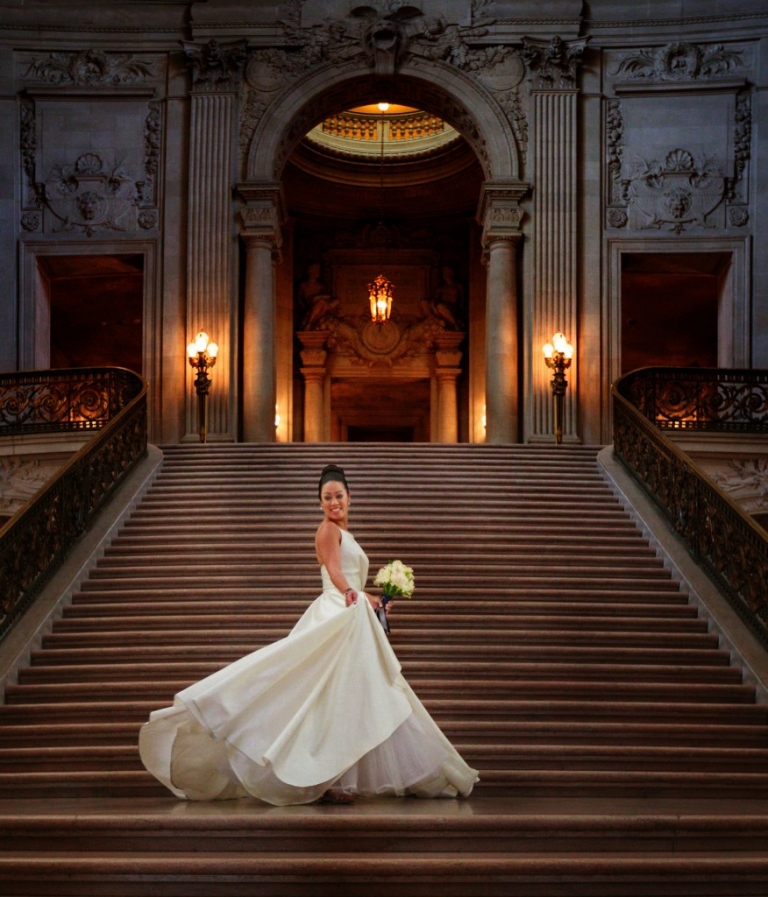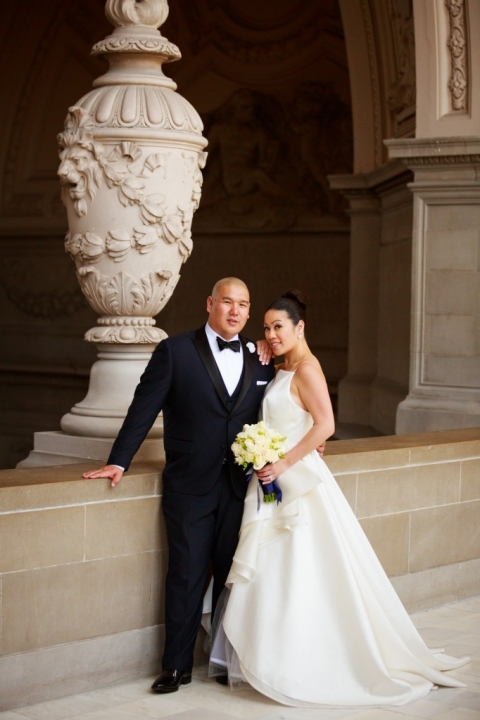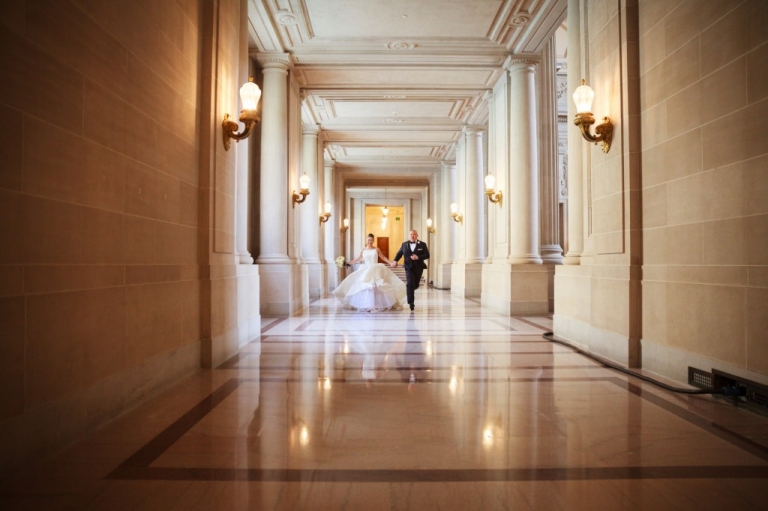 Then we went back to the San Francisco Fairmont for some additional portraits and an outfit change for the bride.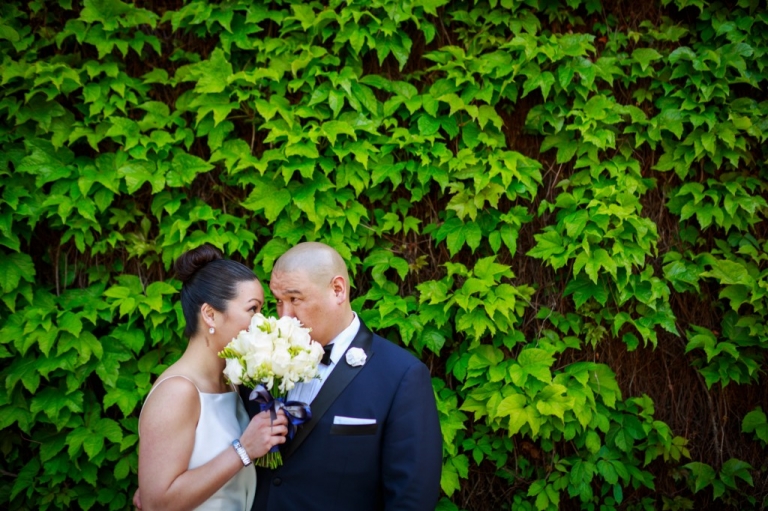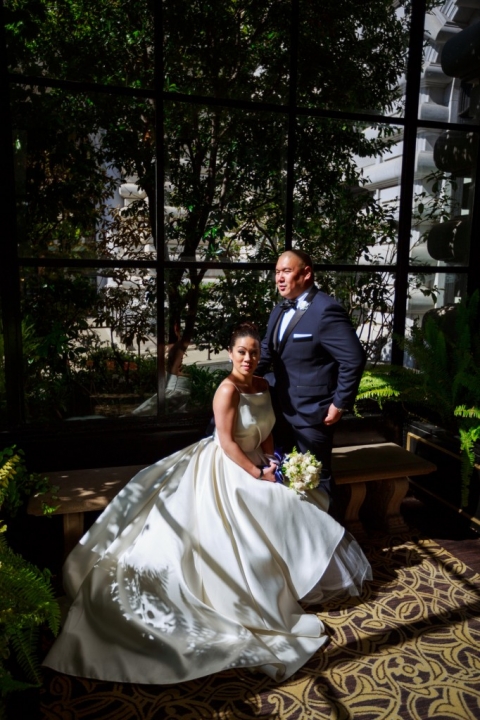 Nicole's grandmother wore this jacket at her wedding.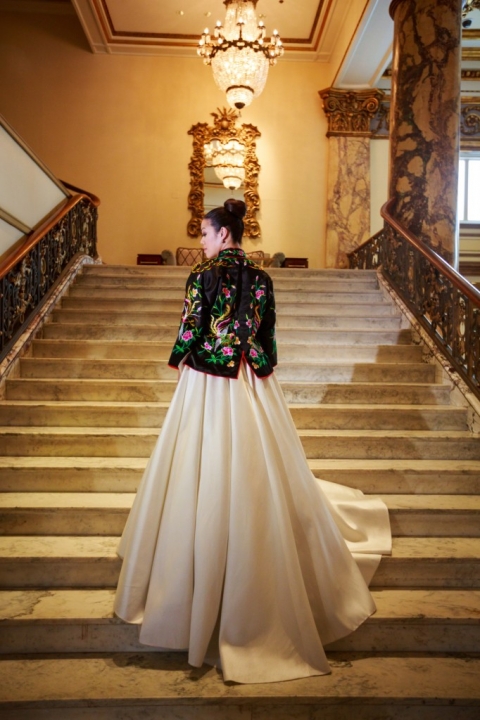 Nicole's second outfit was a traditional kimono.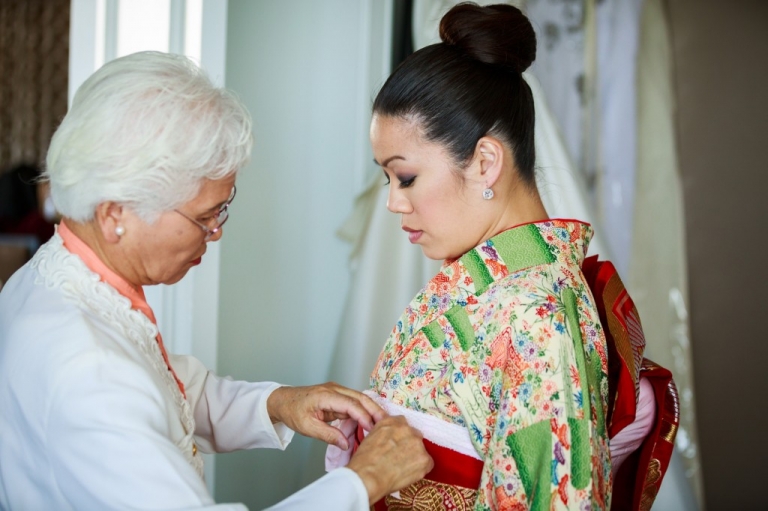 The intimate reception was held at Wayfare Tavern in the Financial District.
A quick internet search describes the venue as a " Popular upscale eatery serving Tyler Florence's American fare in a British pub-style setting."
Yep, pretty much.
The food was Ah-MAZ-ing, the decor warm and authentic feeling and the service attentive.
So different from most other reception venues we've experienced, it was an out of the box idea for an intimate group, and it totally worked.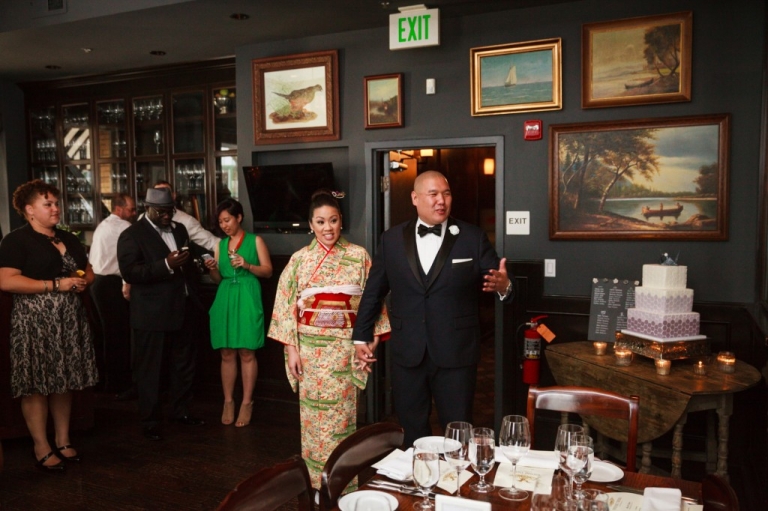 Did I mention the food?
Though I eyed their menu and tried to keep my gaze from appearing too wistful around the guests, even the vendors were treated to "The Tavern Burger" served at the swanky downstairs bar.
I'm still thinking about it, nearly 6 months later.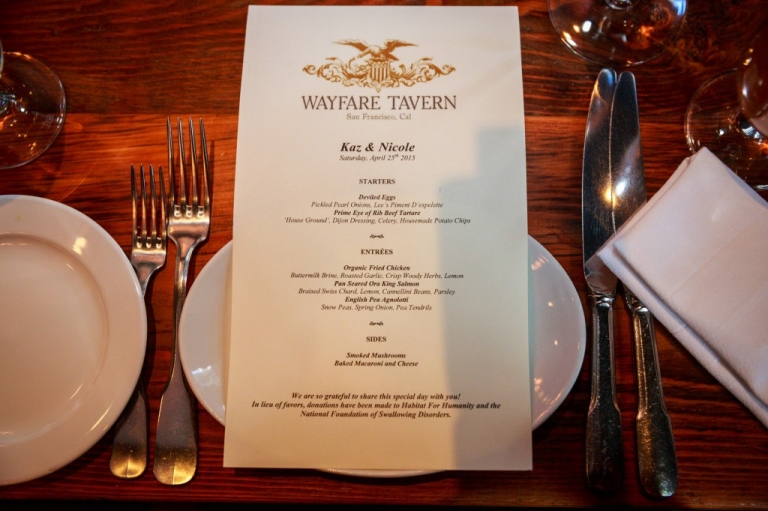 Just before we left, Nicole's third and final outfit – a gorgeous red silk reception dress with a mandarin collar –  made its debut.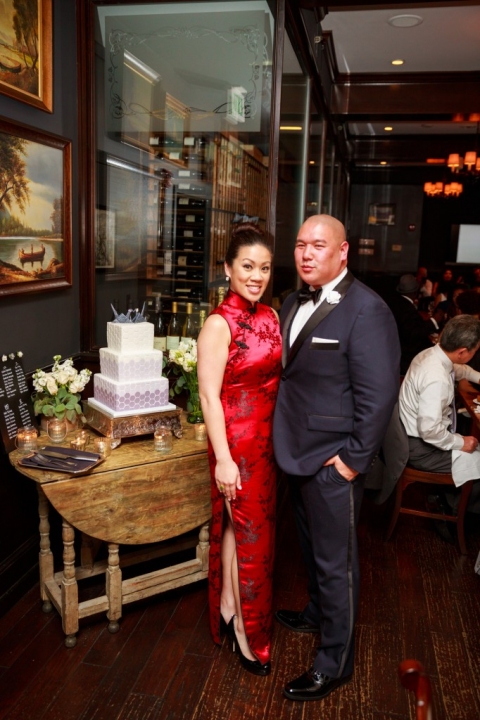 At the end of a long day we found ourselves full and smiling.
In theory, the combination of factors – the Fairmont Hotel, the private City Hall ceremony, three bridal outfits, and the restaurant reception in San Francisco's financial district – could easily have been more formal and full of stress than they were in practice.  The warmly personal day we experienced was undoubtedly due to the love that Nicole & Kaz share with each other, and have for their family and friends.