Ever wonder what it looks like behind the scenes? What it would be like to watch newborn studio photography like a fly on the wall?
Well, we just so happen to have a studio, and a newborn! Our second son, Nico, was born on Christmas Eve.
For our older son, Kai, who was born in the Spring of 2014, we tried to do everything ourselves. We set up the studio lights and put the camera on a tripod, and programmed a shutter release to take a frame a second for 30 seconds at a time. There was QUITE a lot of editing involved, and we got a few shots for the birth announcement… but as all new parents tend to find out, we'd make a few changes with baby number 2.
This time around, we invited a good friend (and former bride) over to visit, and lend a helping hand. Mischa handed her a camera set up for low light, candid style images, and warned her that he would hand her the camera that controlled the flashes once he had a pose he was ready to jump in to.
What we got is a unique perspective on two photographers, behind the scenes, of their own newborn studio photo shoot. And with much fewer totally unusable outtakes of us running back & forth and trying to fix our hair & clothes.
Wait, where's our older son? Well we also had help there too. "Baba" (my mom, Lynda) was visiting and able to care for (ahem, wrangle) our 22 month old during most of the shoot, bringing him in just before his nap for a few photos of us all together (for which he earned a snowman cookie)
To Beth, our brave and wonderful assistant for the day. I am SO glad you were there to capture these behind the scenes images for us!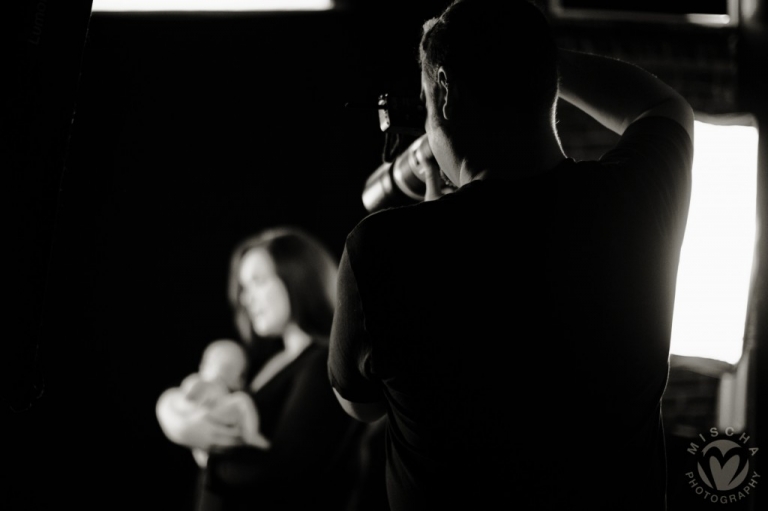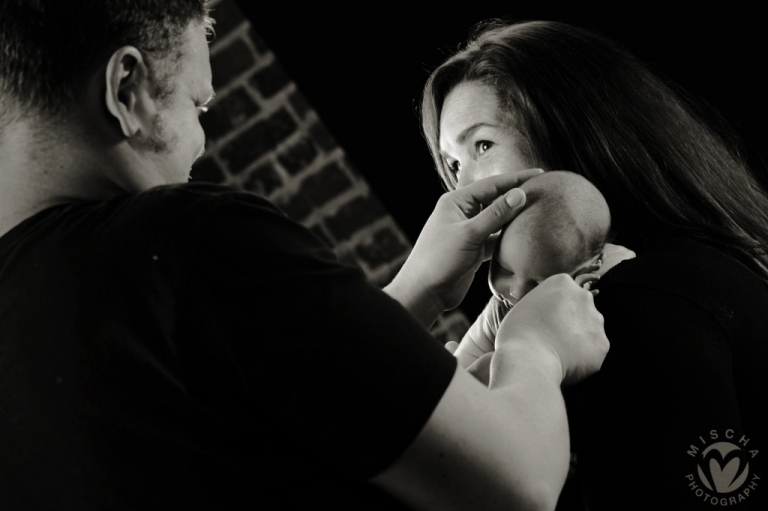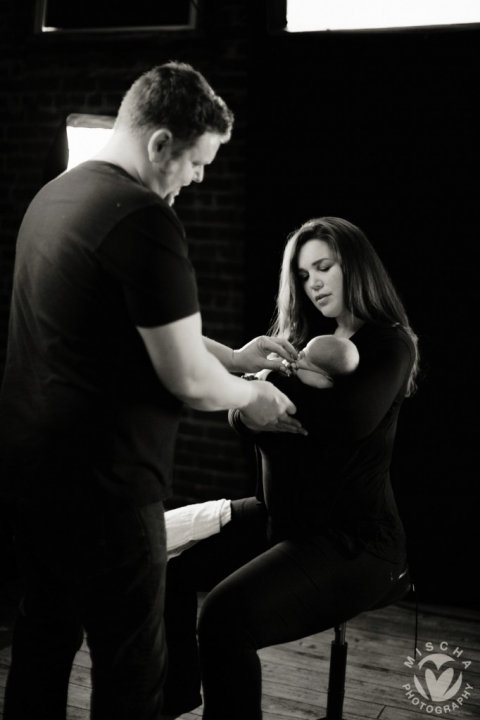 And for expectant / new mamas who are worried that they'll look tired/puffy/gross in photos with their newborn, I offer my own experience. You may not feel your best, but put on a pair of clean black yoga pants, (a supportive nursing bra) and a black long sleeve shirt and take a few minutes to put on a little makeup and run a brush (or a flatiron) through your hair – hiring a pro MUA is always an option – and there's no better time to splurge on yourself a bit – one of these days I'll heed my own advice.
A professional photographer can handle the rest. Who would guess that I got less than 4 hours of sleep and I'm basically in my pajamas?
Here's what I look like (note the cloth diapers on my thigh, ready to catch whatever a naked newborn might start dripping )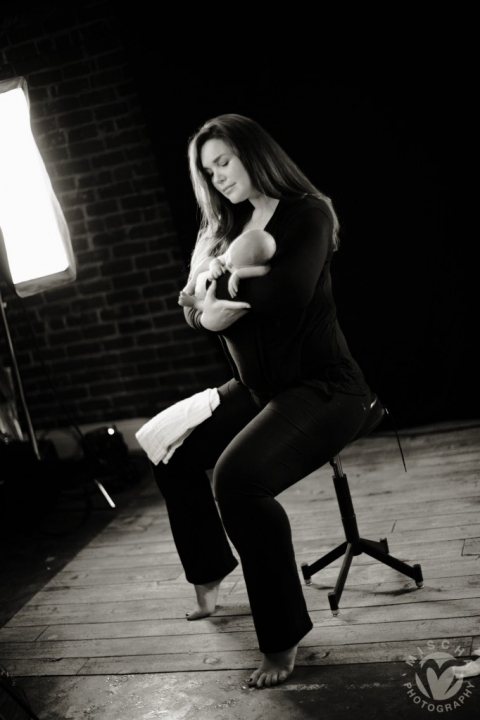 and here's what Mischa caught.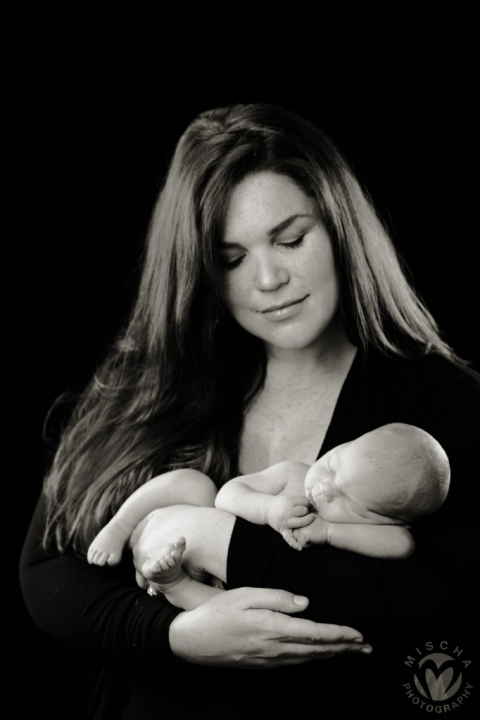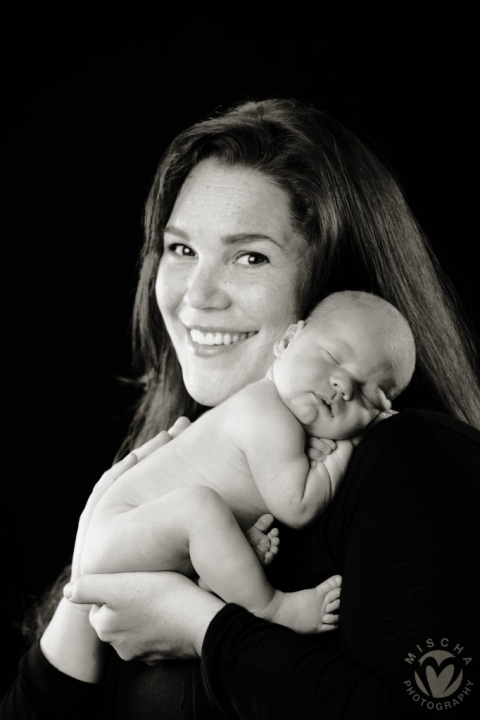 Even on a nursing "break" he took the opportunity to find an angle I might appreciate.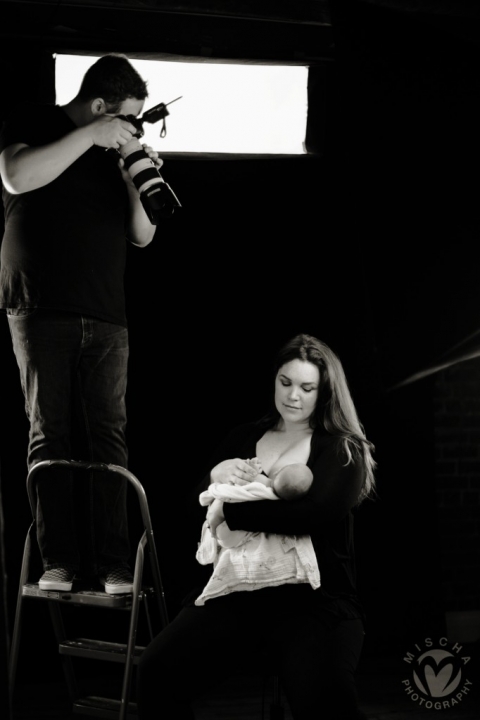 "Hang Loose" indeed, little dude.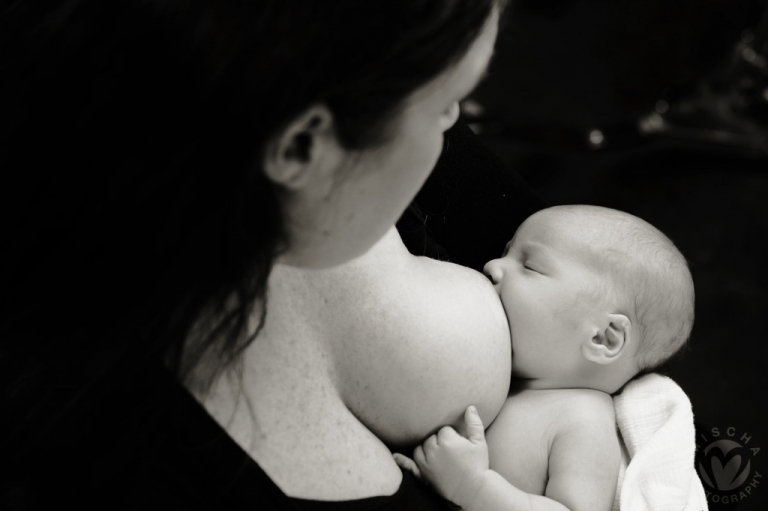 Mischa and I took turns, photographing eachother with 5 day old Nico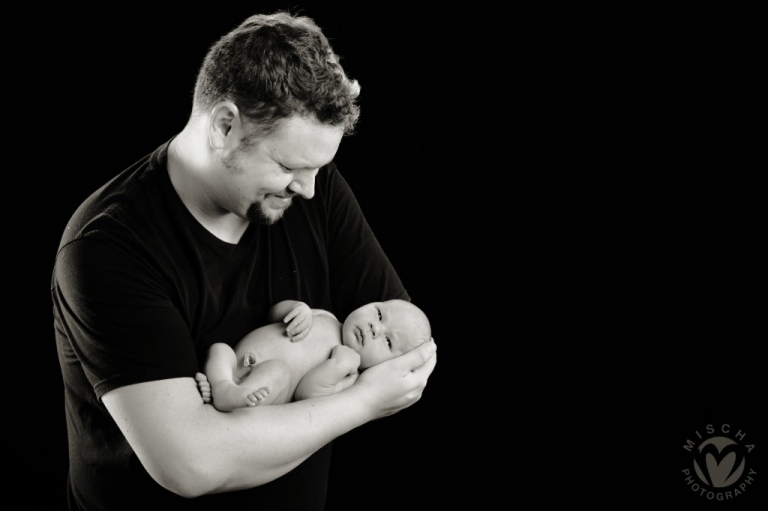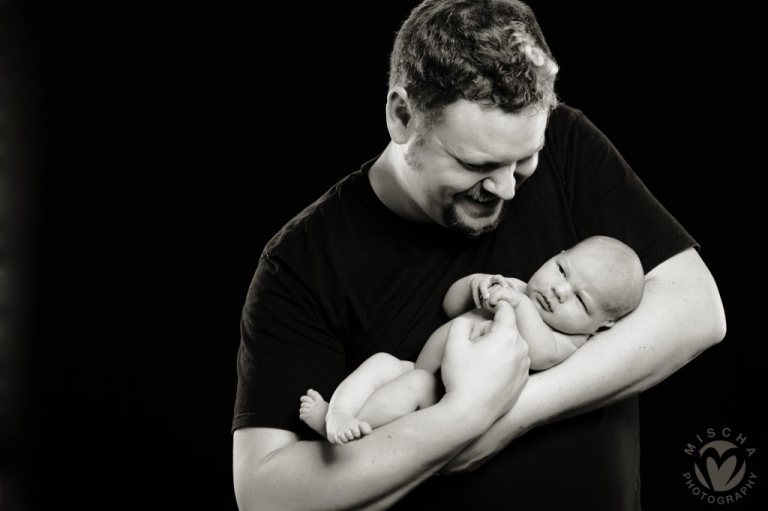 Then, our son Kai joined us.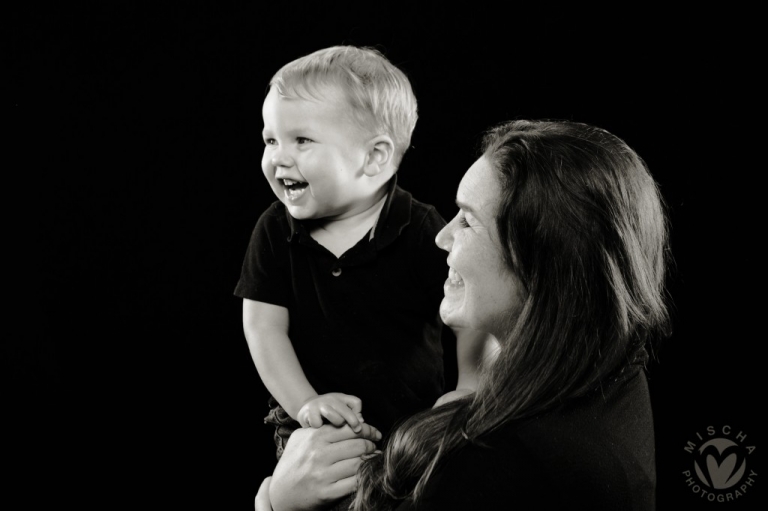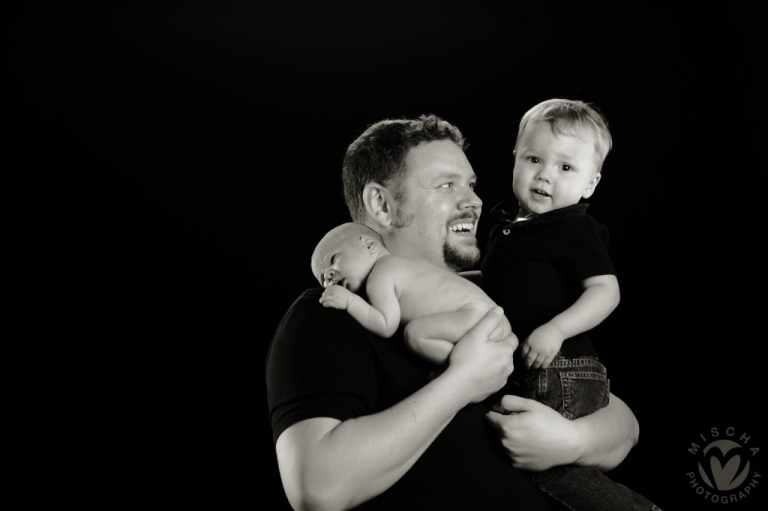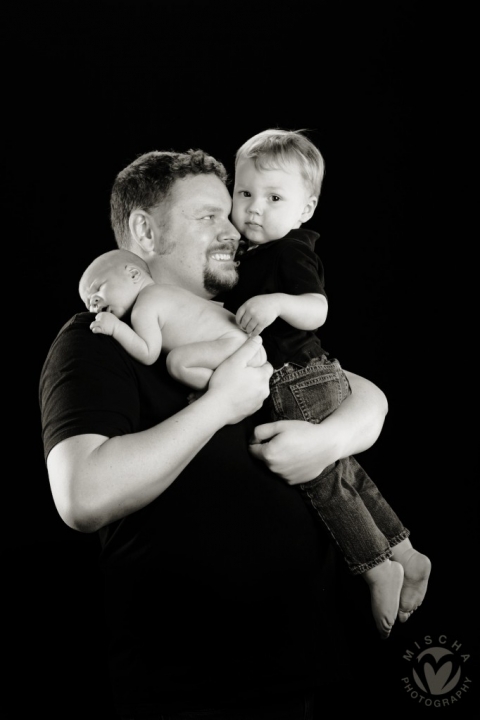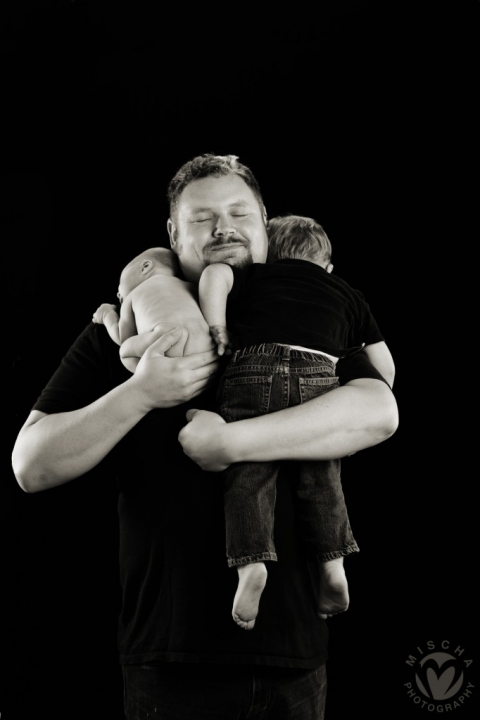 Then, Beth took the main camera and captured some images of the whole family (the dogs are at our feet – but didn't make the frame)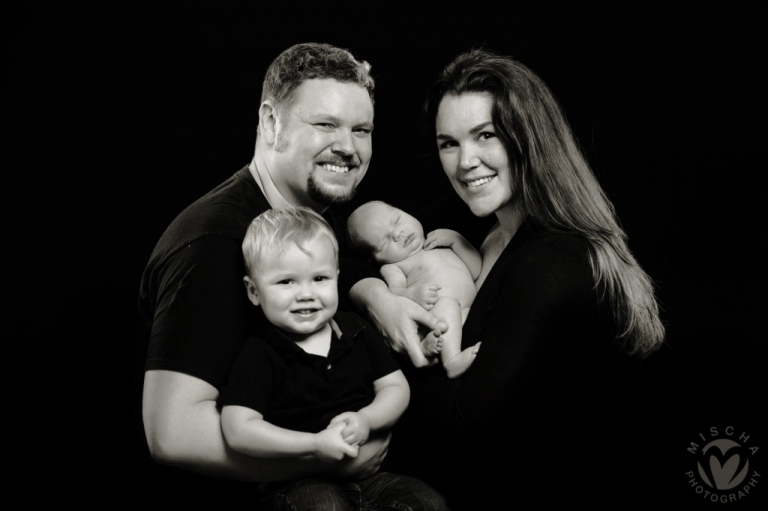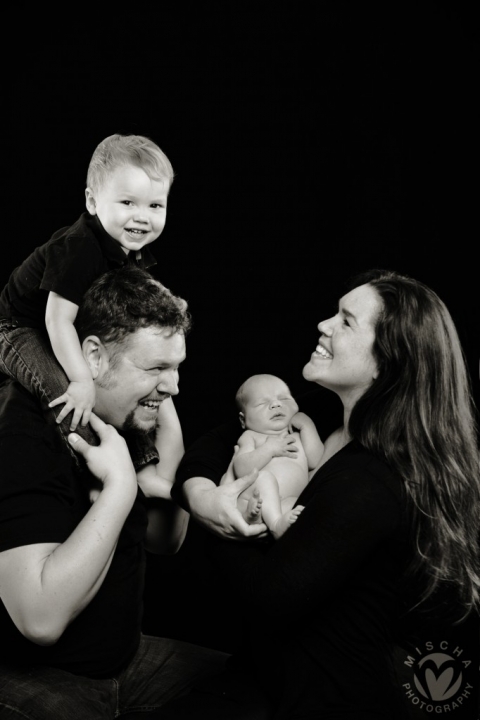 Then Kai went to bed, and we got a few of Mischa, myself and newborn Nico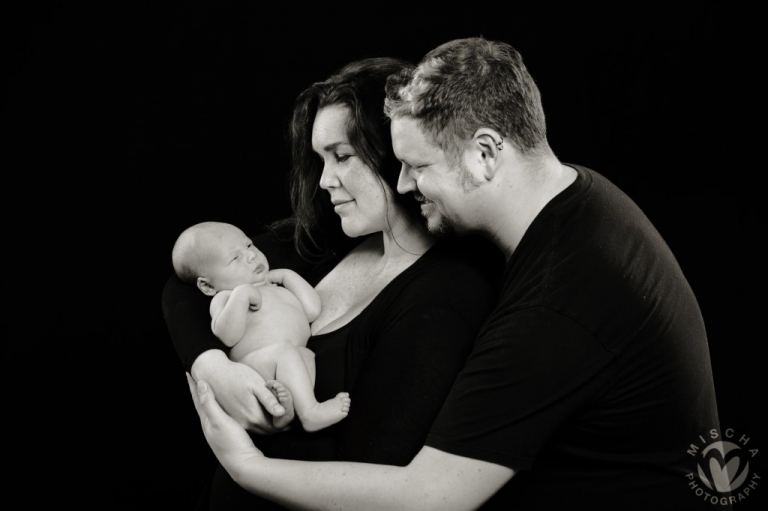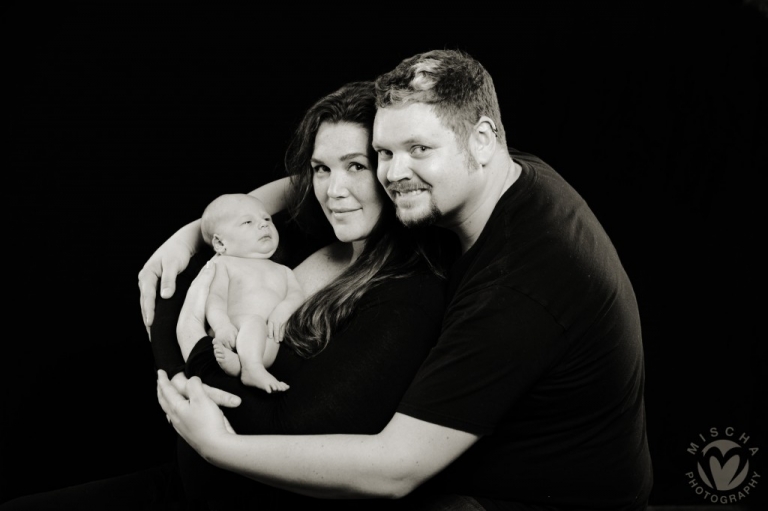 So happy we took the time to photograph this fleeting time. Even though I totally wanted to stay on the couch with my squishy newborn, binge-watching Netflix… and I really REALLY didn't want to stare at my own face/post partum body on an editing-sized monitor. I am SO very glad that I did. SO HAPPY.
Hope you all enjoyed them.
Thanks again, Beth!!