Who's ready for the new year? I took a few months off of blogging and it feels like it's time to catch up. It's time to get personal.
2016 was a whirlwind of a year for us. Our younger son, Nico, was born on Christmas eve 2015 and celebrated his first birthday last week.  Last year at this time, I wrote this blog post about Nico's newborn shoot. I distinctly remember thinking that 2016 was going to be a tough one. A baby's first year is arguably the most stressful with abilities and schedule changing constantly. Add to that being self-employed and having a toddler as well. We didn't anticipate doing a whole lot of sleeping or relaxing, but we had no idea what was to come.
Our older son, Kai, turned 2 in March and has become quite a character, developing a delightful yet mischievous sense of humor while testing every boundary imaginable. Our home life is chaotic, but filled with laughter on a daily basis and this portrait really captures the essence of our little family. The point is, this is our real family, really laughing, just as we are. Imperfect and happy.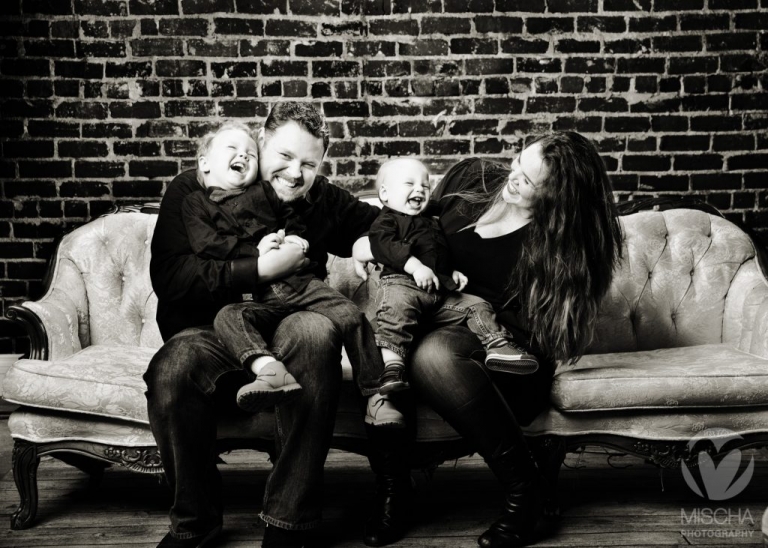 As a husband & wife photography team who live and work in connecting spaces, plus being a devoted mama to two young boys, I'm constantly busy and trying to find a time management techniques to make sense of the workload. Mischa and I have been determined to eat dinner together as a family as often as possible and have begun to plan out our days to allow each other "uninterrupted" windows of time in the office to focus on work. This doesn't always go according to plan. Especially while our boys have opposite nap schedules… pass the wine, please.
Speaking of "not going according to plan", it was almost exactly a year ago that I visited my doctor to get a check-up for my family history of serious heart problems and began an unexpected 11 month adventure that would include a referral to the Stanford Center for Inherited Cardiovascular Disease and result in the surgical placement of a (precautionary) defibrillator along my left ribcage.
– I told you this was going to get personal –
For those of you that noticed my fancy external defibrillator vest/battery pack, which I tried to downplay and camouflage as some sort of gear during 2016, I am thrilled to be free of it!! My official diagnosis is familial (genetic) dilated cardiomyopathy and the implanted device is a 'state of the art' subcutaneous defibrillator. This coming Thursday will be three weeks since my surgery (uncomplicated, hooray!) and my clearance date to go back to my regular daily routines. (like picking up my kids and holding a camera) I am so so so lucky that my condition is treatable and that it doesn't prohibit me from continuing to do what I love as a mother and a photographer.
I am so thankful for the kindness and help I received from the health professionals I met (and who saw me cry – I'm a crier) during countless office visits, testing and referrals while a diagnosis was reached, and for the time and energy spent fighting with insurance companies on my behalf to make surgery possible. Not just my quality of life, literally my life, is owed to these brilliant humans. When that gets a chance to sink in, I get teary all over again. People say it all the time, but truly, hold on tightly to your loved ones and don't take your health for granted.
Catching the condition early allows us the luxury of managing and monitoring its progress and staying on top of the possibility of it being passed on to our boys.
There's nothing like a health scare to make you aware and appreciative of what really matters… and for me as a perfectionist and a photographer married to a photographer, that meant getting over my tendency to take the photos rather than be in them. 2016 was the year that I said, I don't have to look perfect in every shot, get me in those pictures.
I guess what I'm saying is: you'll be seeing a lot more of me.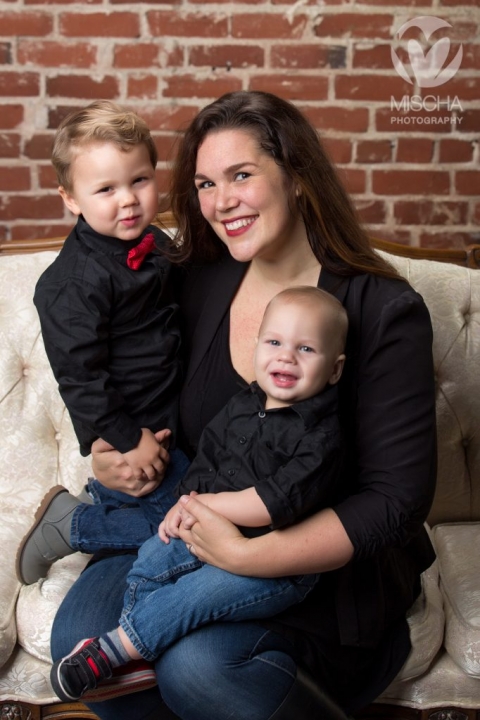 Meanwhile, Mischa has been a wonderful support for me, single-handedly managing details of the business and the boys' needs while I attempted to manage my health. These three guys and their smiles are my happiest of happy thoughts when days are hard.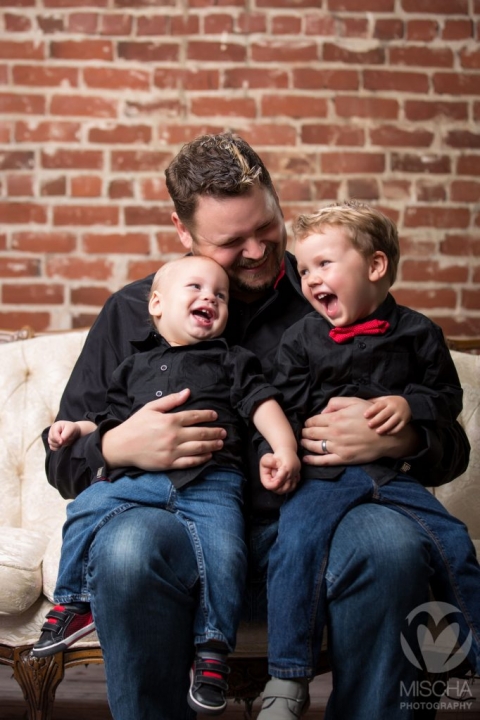 Those smiles are contagious. And the hand holding?! I'm making a point to get this photo matted and framed for my office. It's already printed in black and white and waiting for me to assemble the mat and for Mischa to build me a little custom frame.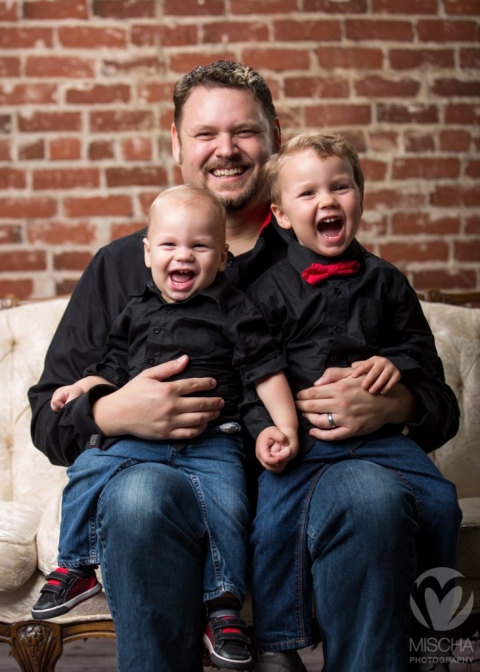 2016 certainly wasn't our most most efficient year as a business, there were late nights and tears (again – I'm a crier), to-do lists that got re-prioritized, our poor website never got updated (even though we spent hours fiddling and choosing new images), we didn't curate our Instagram feed or keep up with our Pinterest boards. We won't be going on any speaking tours promoting our stress management/time management/perfect business strategies.
We're real people, and reality is messy. And reality can be beautiful. My desire to capture the beauty in the real-ness of our clients this year has been renewed.
It's a brand new year and we are full of hope. We're back to working on the long overdue website update. I'm writing the first blog post of the year and it's only January 2nd (woo!). It may have been an all too personal overshare, but it's true and now it's out there. Next week I promise there will be visually appealing highlights from recent shoots with business-appropriate commentary. Today though, we got personal.
Here are the rest of my favorites from our holiday card "shoot" (which was more like a tripod and a remote trigger that we set up to coincide with a Christmas party so we'd all be dressed nicely at once). Hope you enjoy them, and keep an eye out for our website update!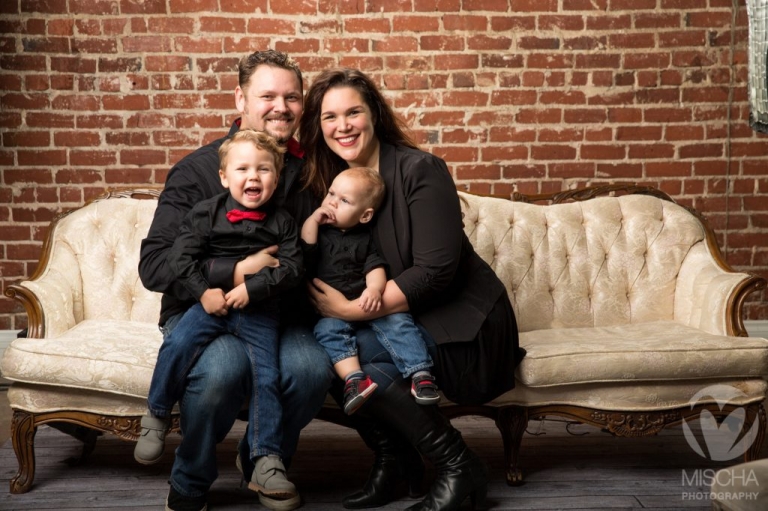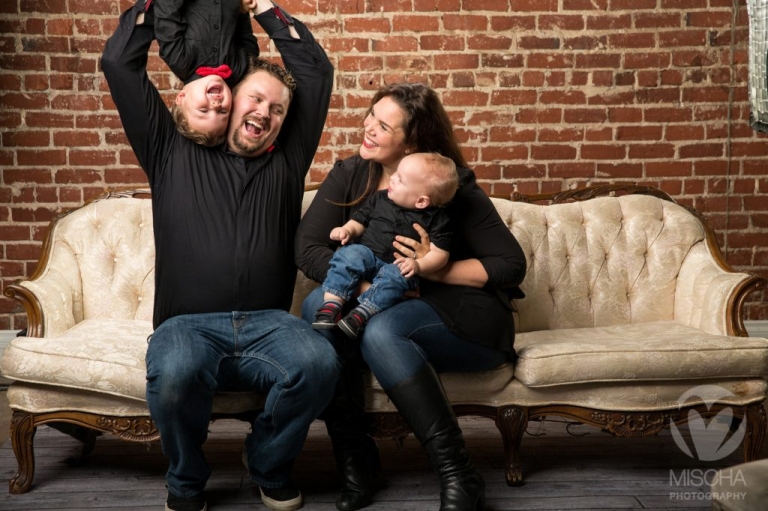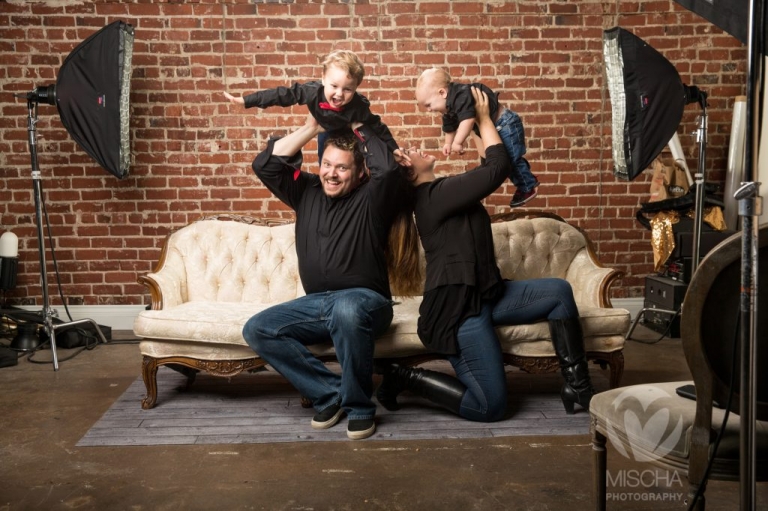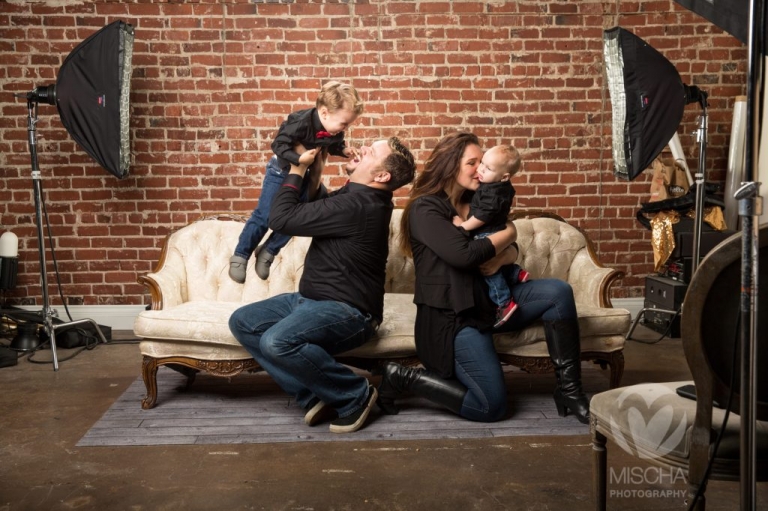 True story:  It took me three tries to get this written today. I started with a gigantic mug of tea in hand, paused a few times to tend to the boys, and as I'm about to press "publish" , the kids are asleep and my wine glass could use a refill.
If it's not painfully obvious by now, I'm an open book about my experiences this past year (and beyond). Feel free to reach out if you have a question, we're not just photographers, we're real people, and we're not afraid to get personal.