A city engagement session can be especially romantic for couples with fond memories of date nights in the city or looking for a great reason to plan one. Eager to get their "Save The Dates" out, we scheduled a late December engagement shoot in San Francisco, to showcase the couple against the backdrop of the city.
Victor and Marina are getting married this Spring at Gloria Ferrer and we are thrilled to be working with them and teaming up again with their wedding planner, Echo Wright of A Dream Wedding (who we recently worked with for Stephanie & Dave's Napa wedding).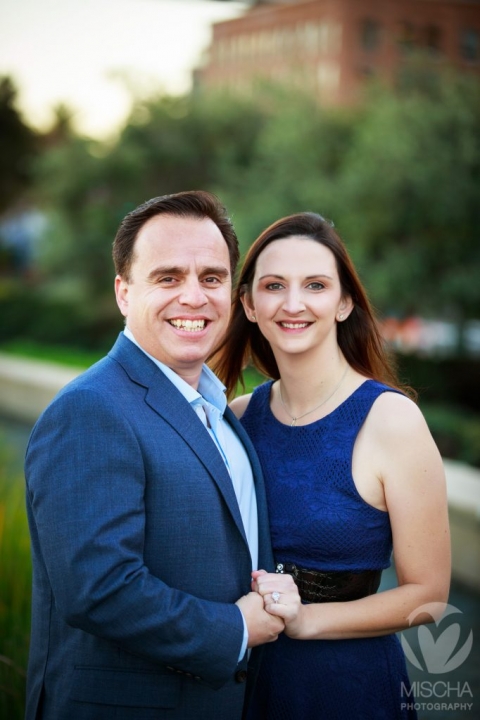 Encouraging a natural and comfortable connection between our couples while wandering around a beautiful or meaningful location is what an engagement session is all about. Developing an easy presence in front of the lens takes a little practice, but we do our best to make it fun. By the time Victor an Marina's wedding day arrives, we have already formed a friendship and a level of confidence that the images from their wedding will be exactly what they want.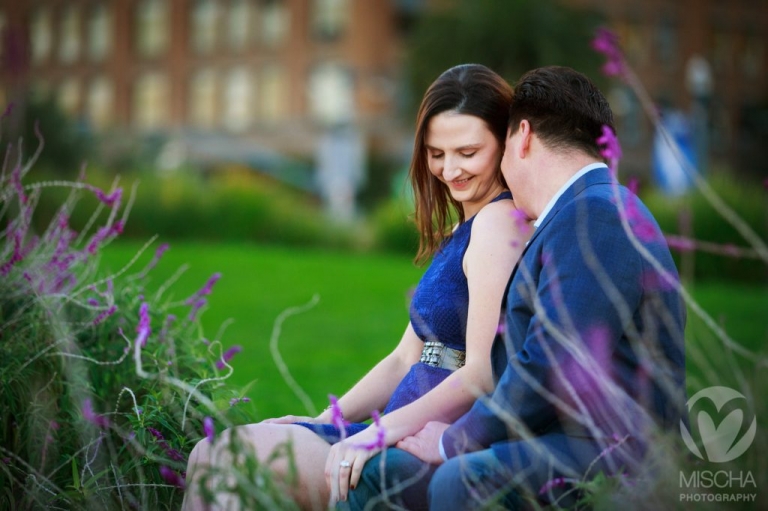 I always wonder what our couples whisper to each other when Mischa asks them to make their partner smile.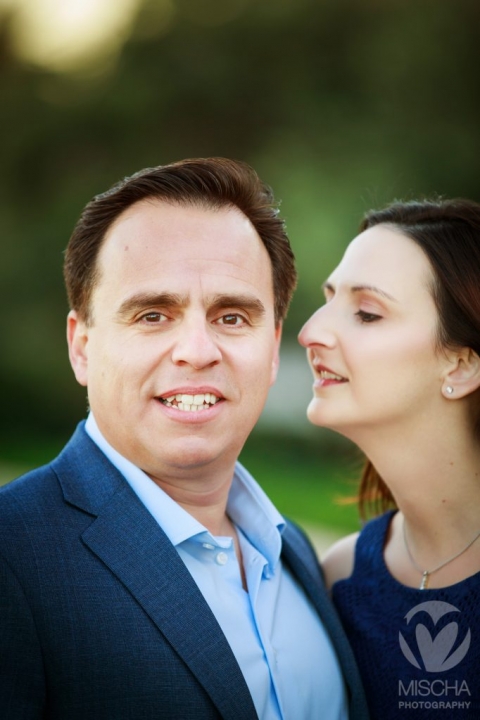 Sometimes a carefully executed kiss is worth more than words.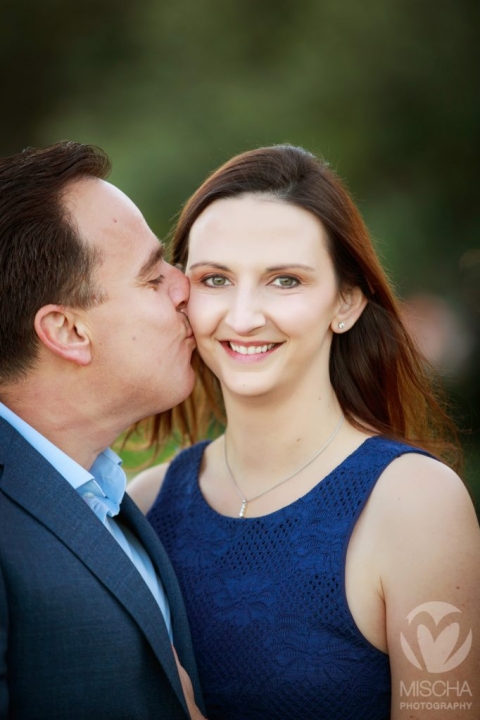 As a taller lady myself, I love that both Victor and Marina wanted to showcase her height rather than hide it.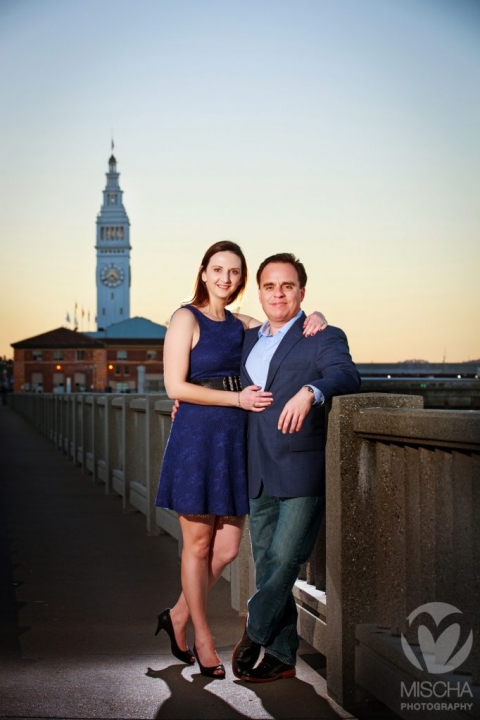 One of our favorite views of the city is a cold one, but worth it.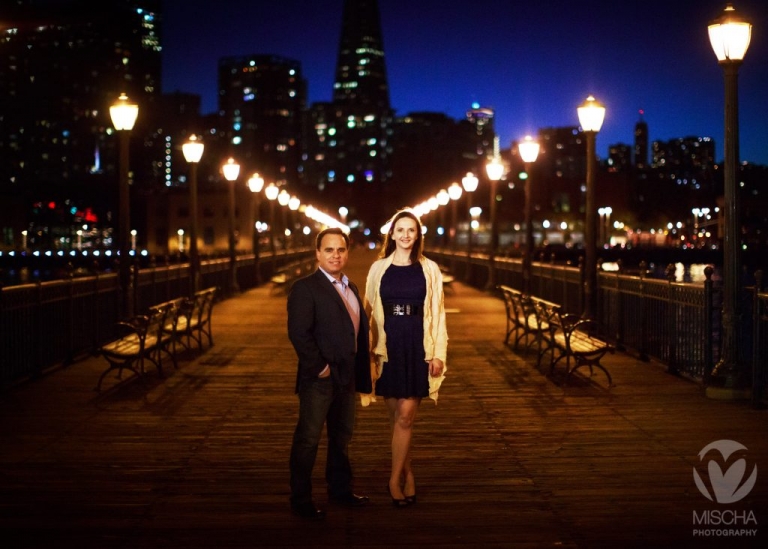 Using a prism, Mischa creates a reflection of the lampposts along the pier.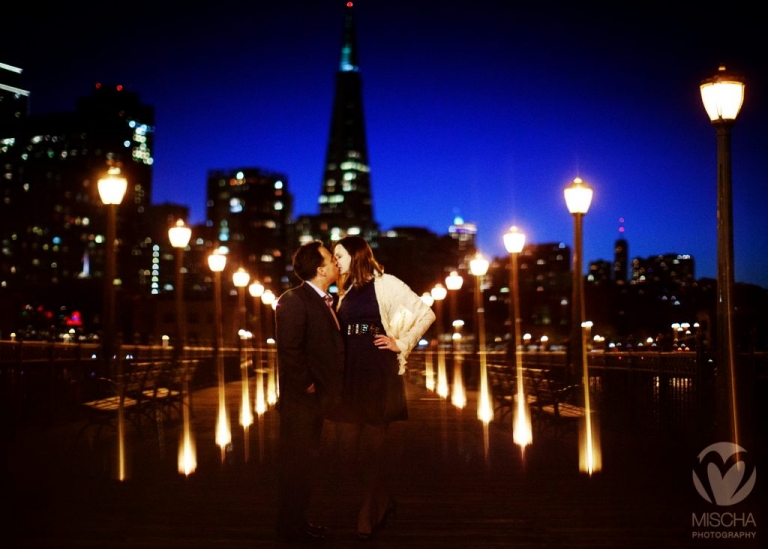 One last kiss before we say goodnight. Victor sweeps Marina off her feet as Cupids' Span and the Bay Bridge overlap behind them.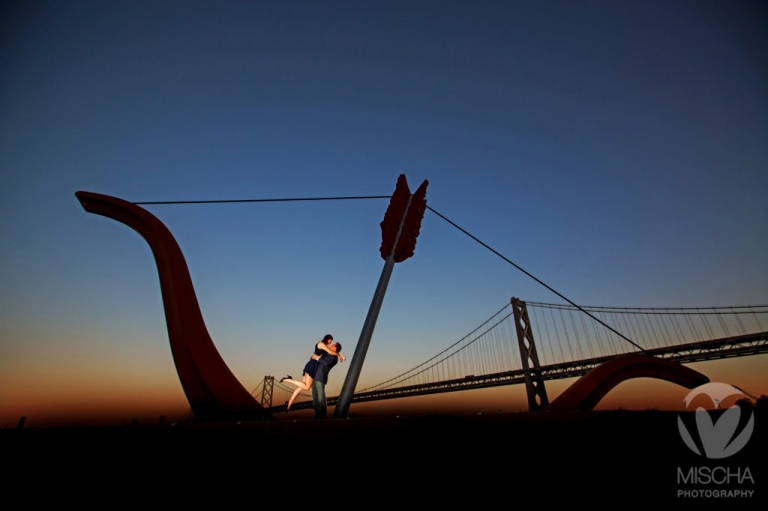 Congratulations Victor & Marina! Your San Francisco city engagement session was a perfect choice. We can't wait for your wedding day.