Engaged? Not enough time in the day? No problem, we love shooting after dark!
Janet & Pedro's engagement session in San Francisco is a great example of how much fun we can have on a weekday evening.
Starting at San Francisco's famed City Hall, we took advantage of the last few minutes of the gorgeous building's open hours for a sweet warm up.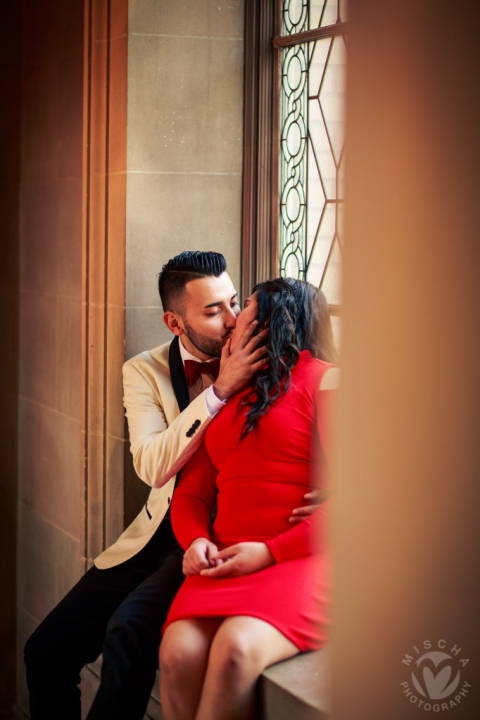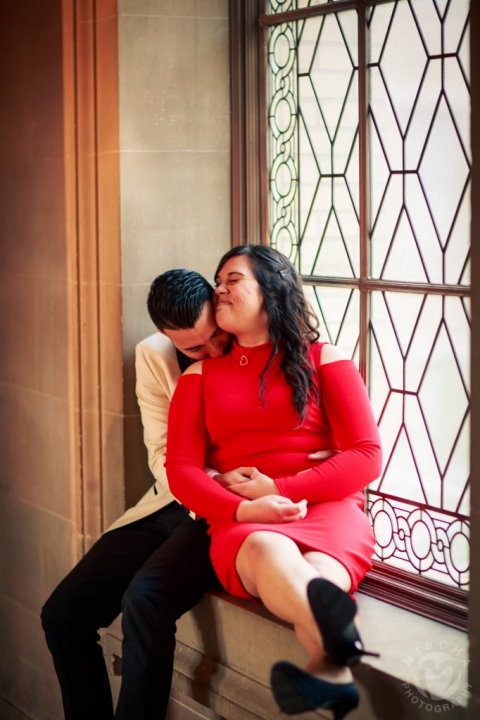 How stunning is Janet's red dress with Pedro's white suit coat!? Nothing can prepare you for a great shoot from the start like identifying your STYLE.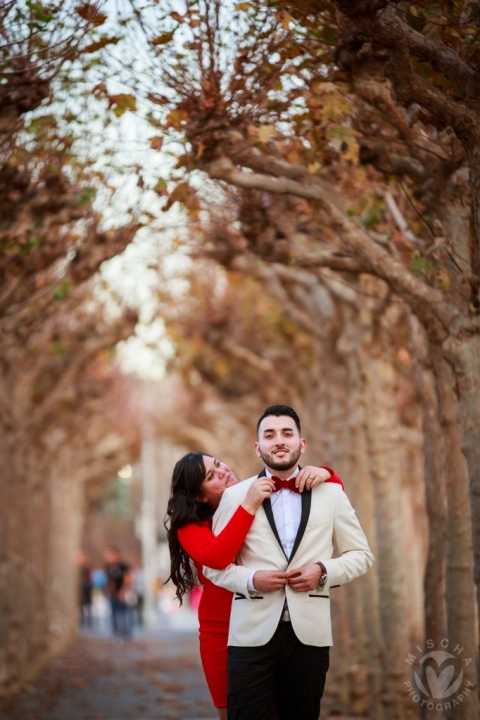 When we plan an engagement shoot we want to capture your true selves, without words. These outfits tell you so much about Janet and Pedro's personal style! With Mischa's direction, a couples' interactions are then lightly posed and strategically lit.  Our goal is to catch the natural moments, the ones that make your love unique, even when countless photographers have used the same location.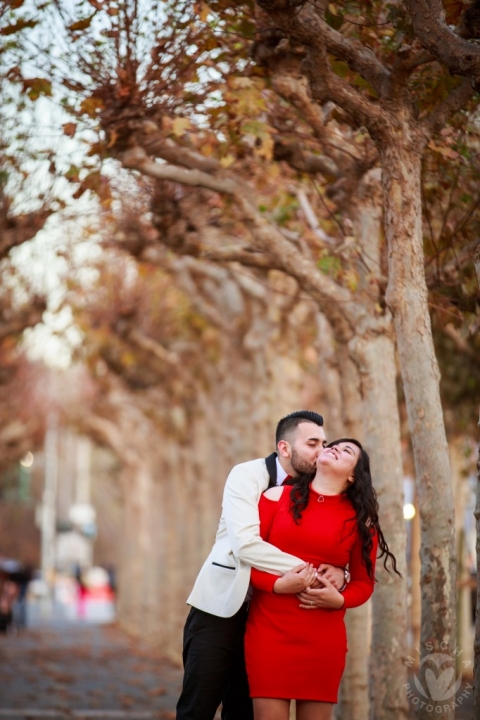 Pier 7  on San Francisco's Embarcadero is one of our favorite after dark engagement session locations.
The wooden walkway, ornate railings and old-style lamps are more beautiful than other nearby piers. In one direction, Transamerica Pyramid lights up the city skyline and in the other, the Bay Bridge reaches towards Treasure Island. No matter which direction you look, the city of San Francisco glitters with energy and light.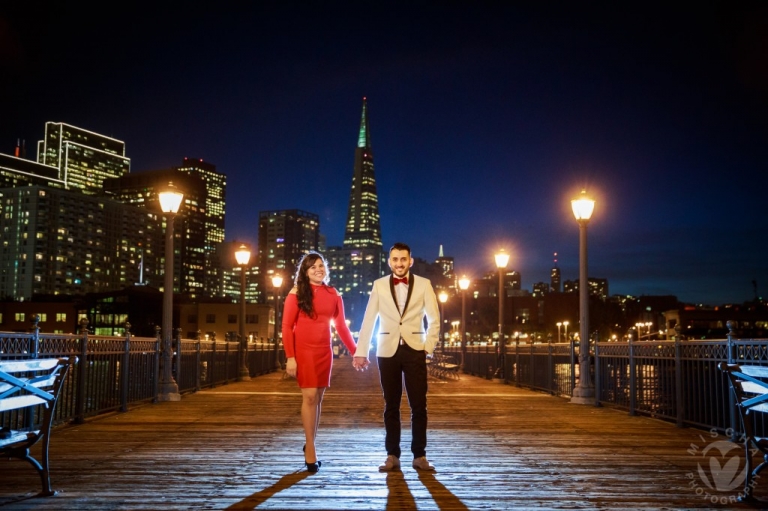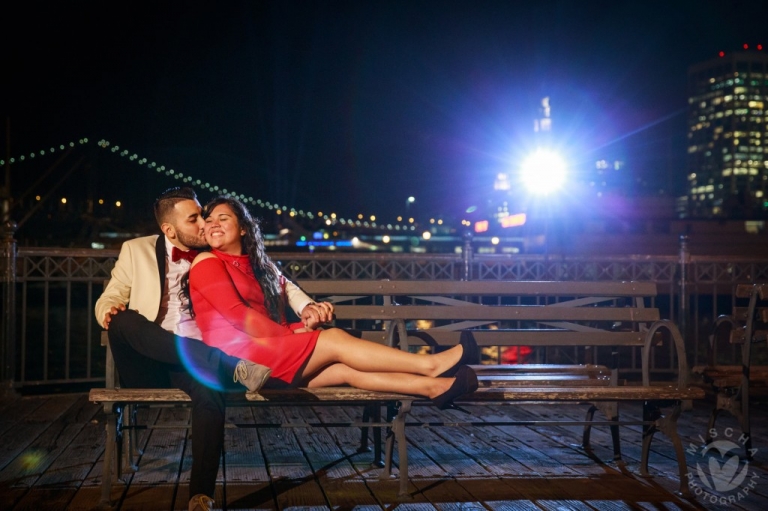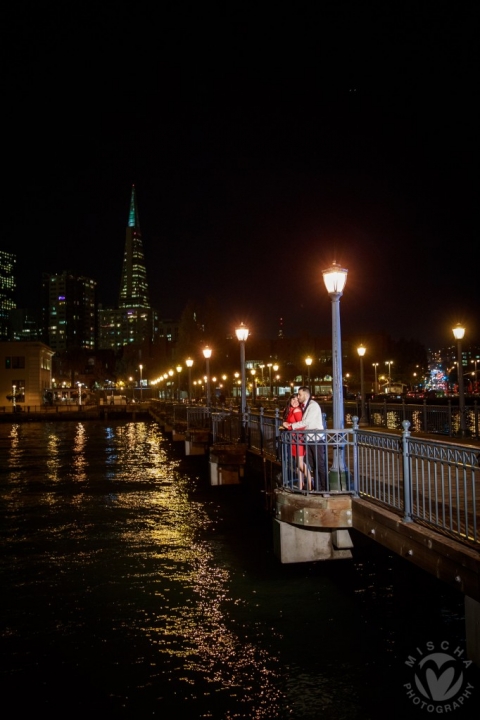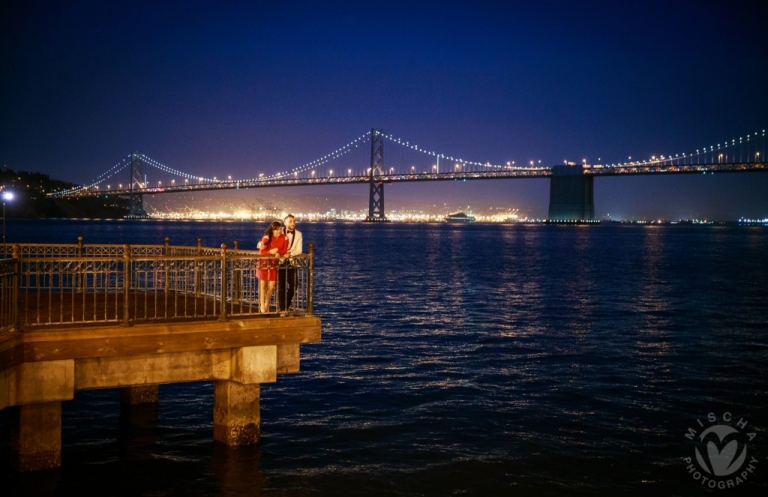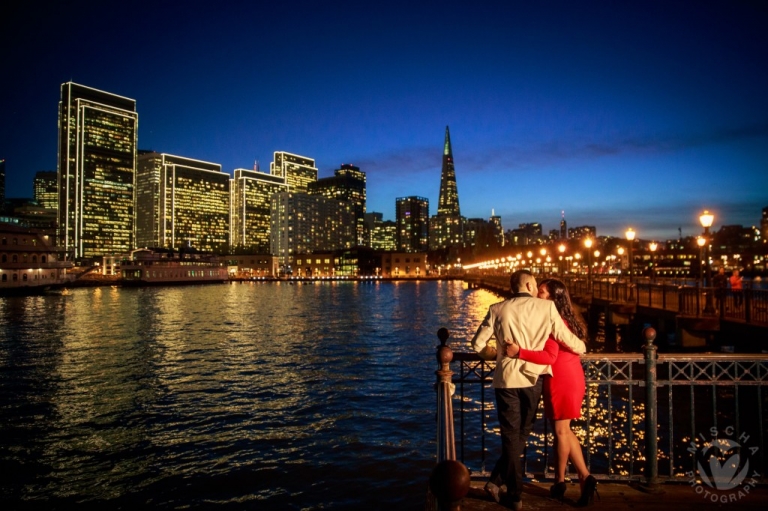 We are SO looking forward to Janet and Pedro's wedding in May and hope you enjoyed these images from their after dark engagement session in San Francisco.
Even if you're long-since engaged, consider booking Mischa for a couples' session. You don't need to be newlywed to deserve gorgeous portraits of you and your true love. We'd love to help you plan the perfect aesthetic to bring out your personalities and style.