When we think of Winter weddings, we think of beautiful bride and her handsome groom in front of a snowy wonderland. The past couple of Winters have been less than cooperative for those of us in California who dream of a white Christmas. This year, the snow returned; and with it, our perfect vision of a Winter wedding.
Our first wedding of 2016 was at Squaw Creek Resort in Lake Tahoe.
We're delighted to introduce our first bride & groom of 2016, Tonica & Richard.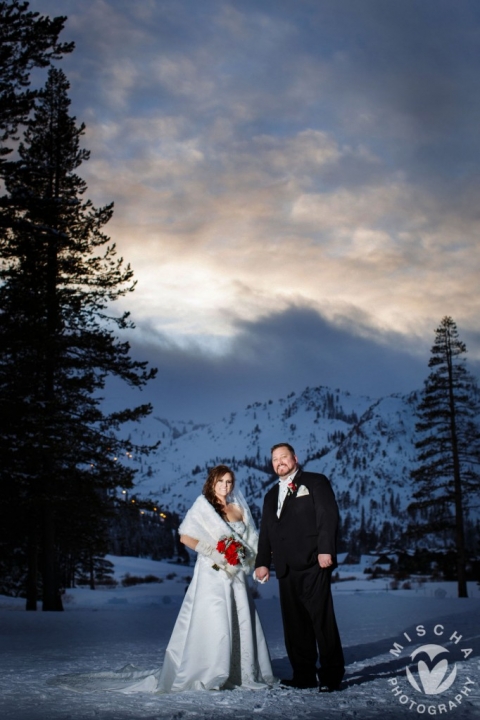 Her accessories are straight out of a dream. How perfect is that fuzzy white hooded cape?!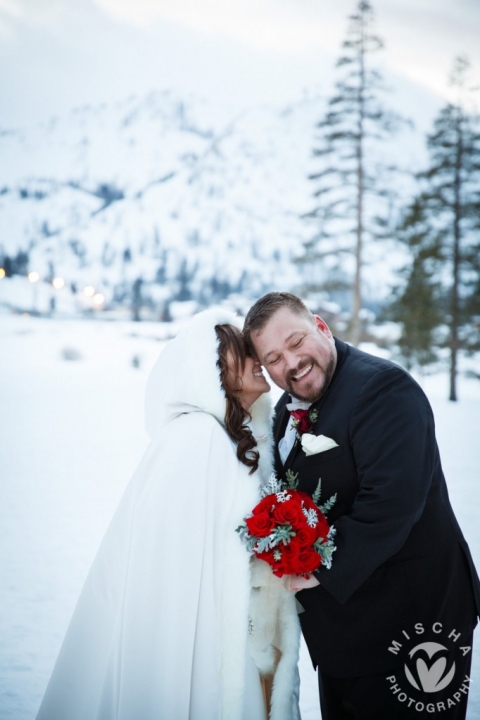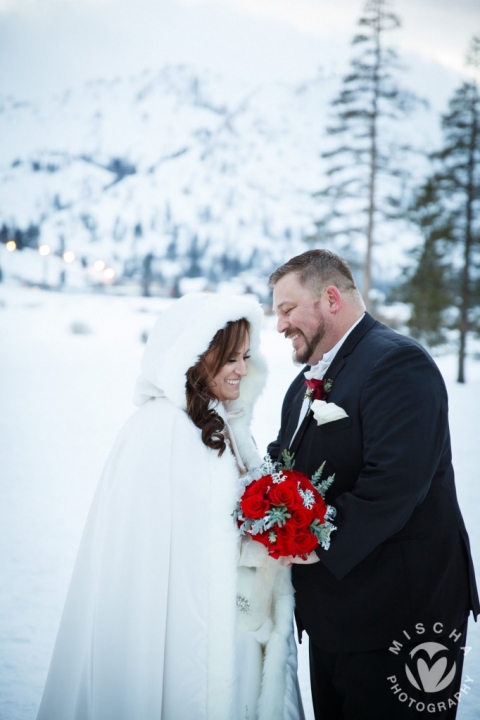 The way the scenery frames the couple, the soft gradient to the sky, the cool tones of the shadows and the snow, warmed by the beam of sunset light, their faces and her red bouquet; this is one of my very favorite images.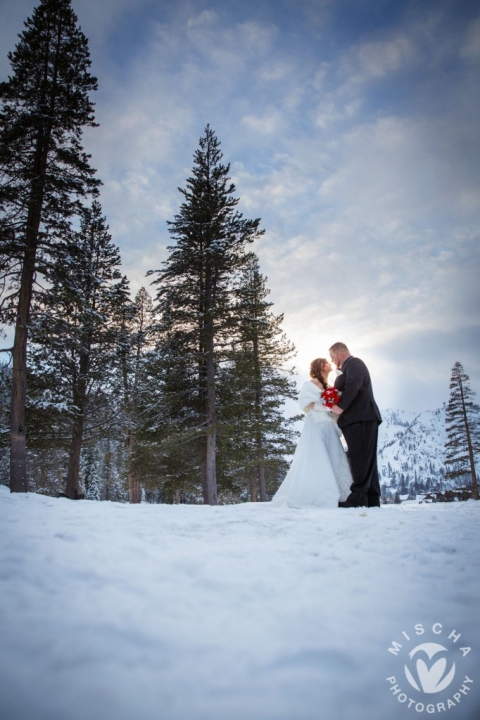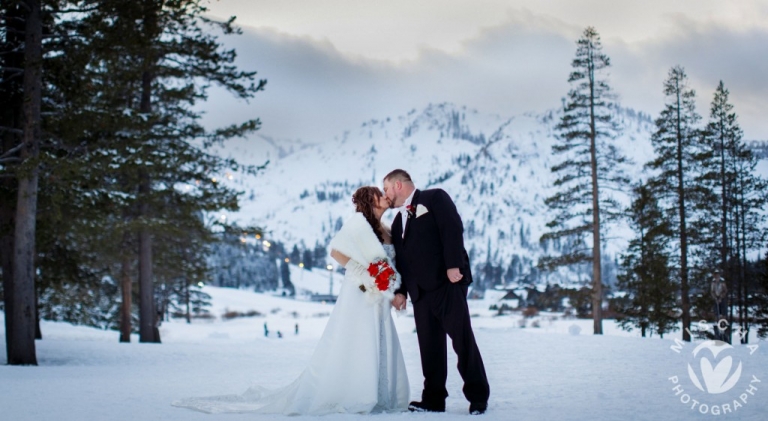 And a little light painting to end a perfect evening at Squaw Creek Resort. We hope you enjoyed this sneak peek at Tonica & Rich's winter wedding.