Families are ever changing. Little Greg and his family scheduled a photo shoot to capture the last days before he'd become a big brother. Little Greg's daddy is a fireman, so we visited him at work for a fun, fire station themed session.
If there's one thing we've learned from being parents to a little boy, it's that trucks are a big deal.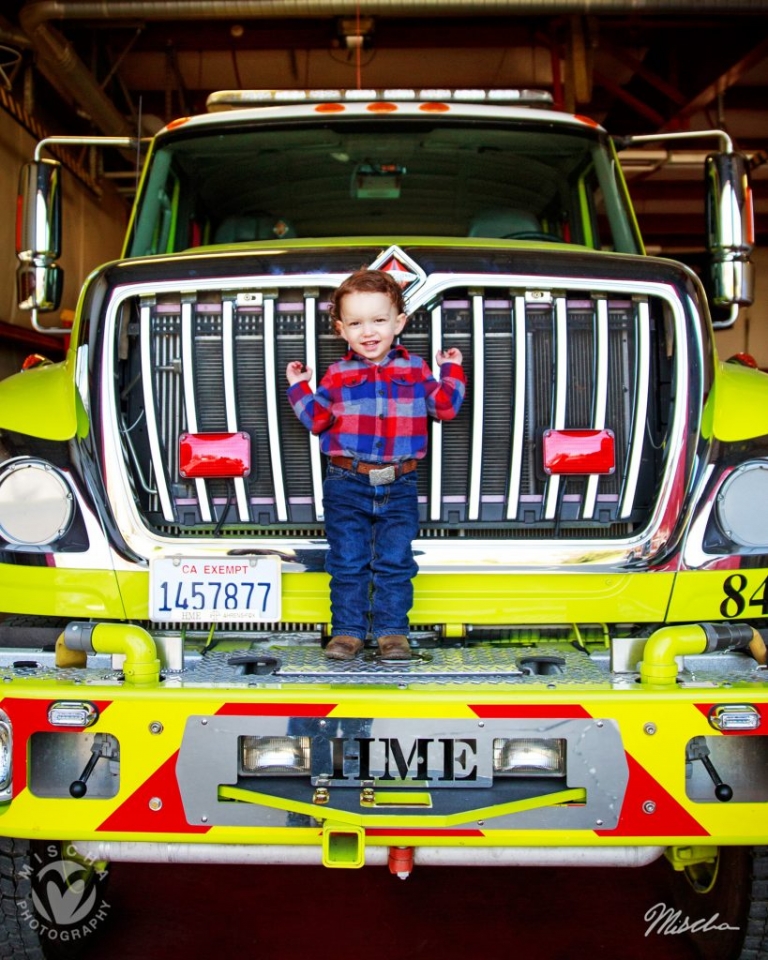 Little Greg is a BIG helper. Practicing for big brother duties, no doubt.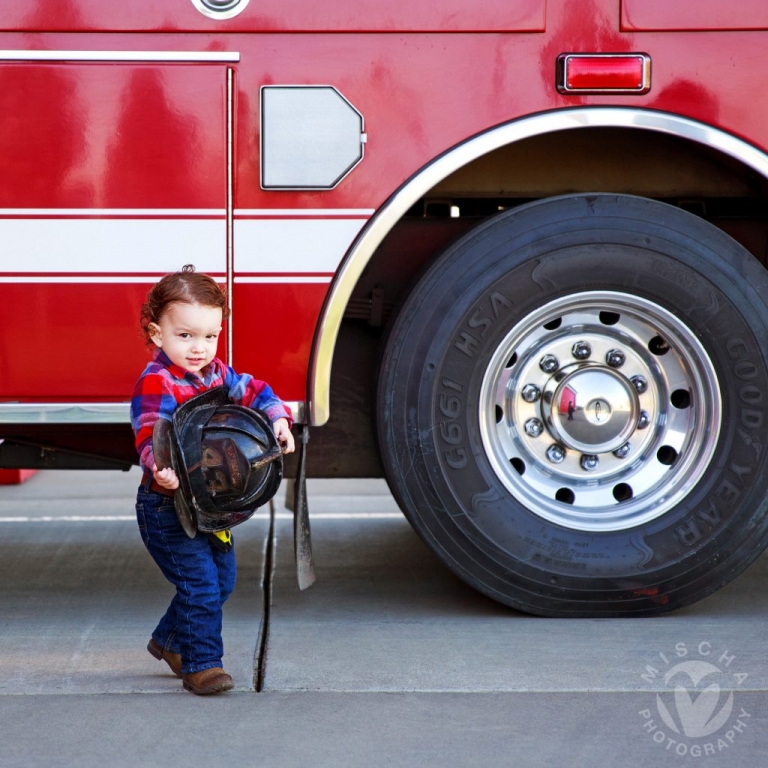 The colors and textures of the fire station were fun to play with. Little Greg was happy to show off the hoses and rear-step simultaneously. He's such a snappy dresser too!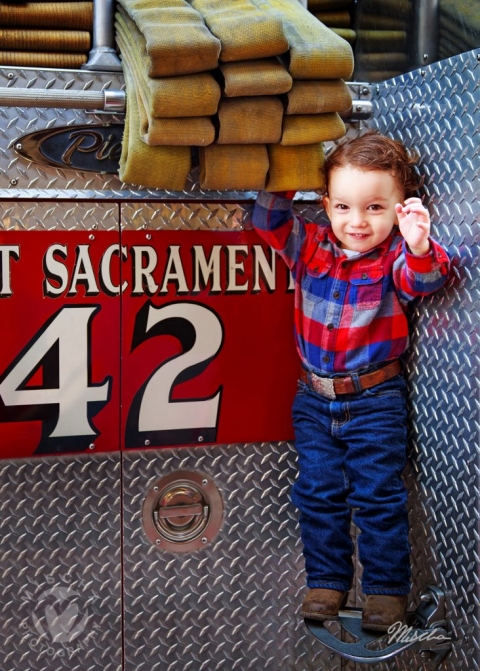 Incorporating the engine in a family portrait was a treat! Little Greg seems to be enjoying it as well. This image will be gracing the walls of their home as a 30″ x 20″ metal print.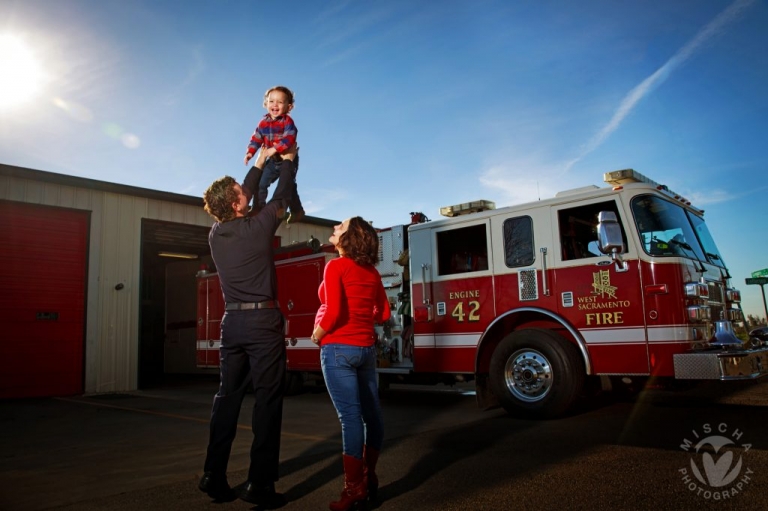 We use a lot of different aesthetics during one session. Choosing the right lens for each image is both an art and a skill. Especially when space is tight, like in the cab of an engine. Being able to set up shots quickly and fluidly is crucial when working with kids.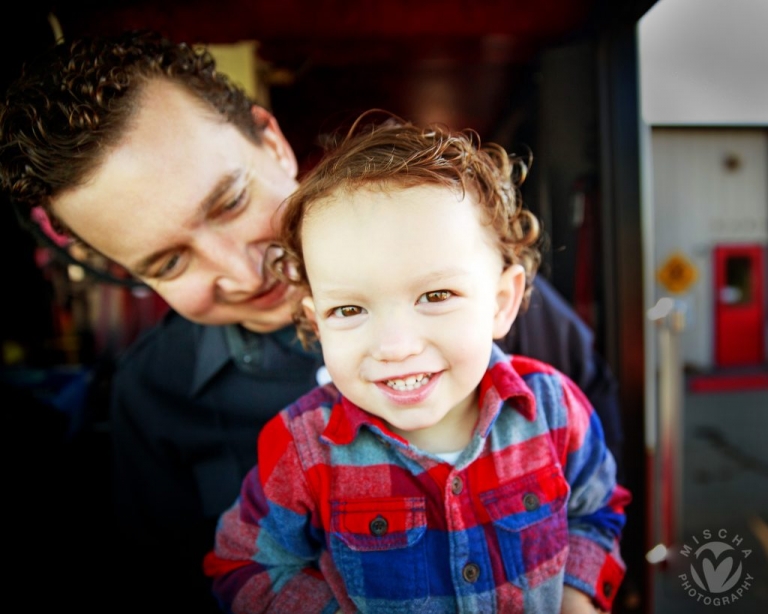 Making time to have professional photos taken where your family is today means that you'll be able to revisit these moments as your family grows and evolves.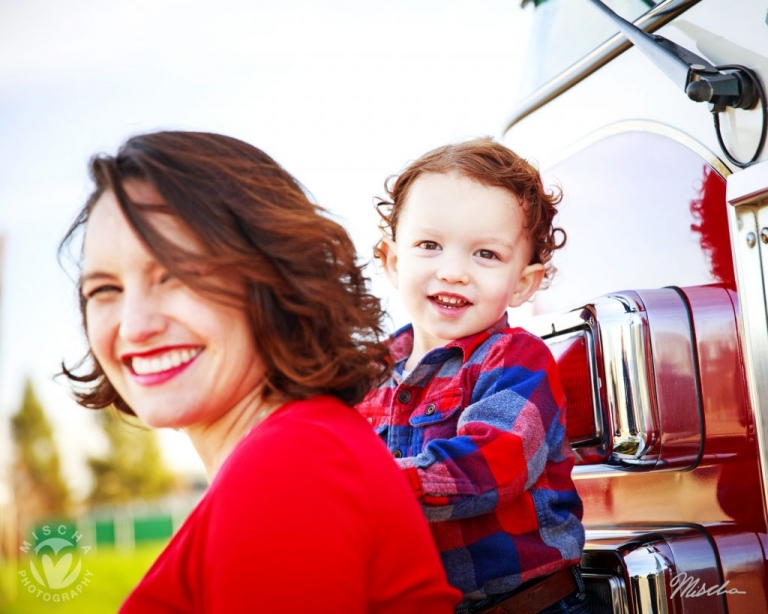 Looking back at this session from just a few months ago, and their dynamic has already changed so much. This wonderful family welcomed a baby girl shortly after having their fire station themed session.
If Little Greg is anything like our boys, he's already too big to fit into this outfit. Though she looks stunning while pregnant, Little Greg's mama is likely relieved to be out of maternity clothes… and really glad she has photographs to remember this special day.