You may remember Kelli and Dan from their 2016 Delta Diamond Farm wedding blog post. They have approved their wedding album and we are excited to deliver this gorgeous completed design. They chose a 15″x 10″ large album with a light sand-colored linen cover and an offset cameo window. I really love the texture of the cover material and how the color makes the cameo image colors stand out.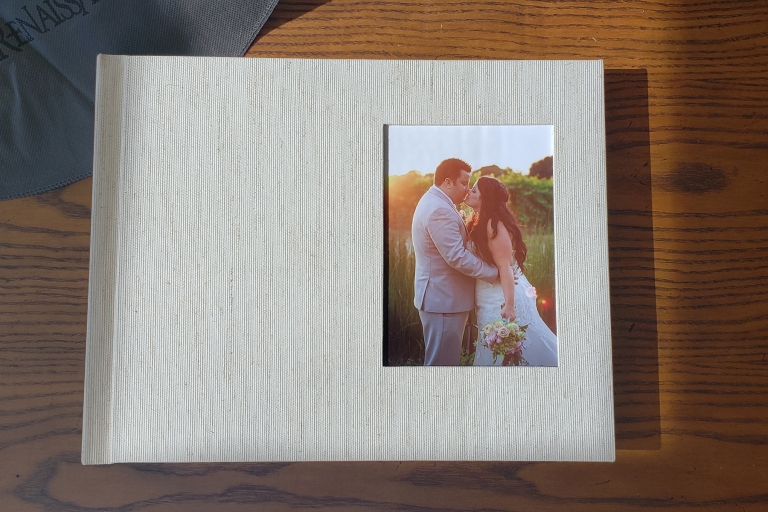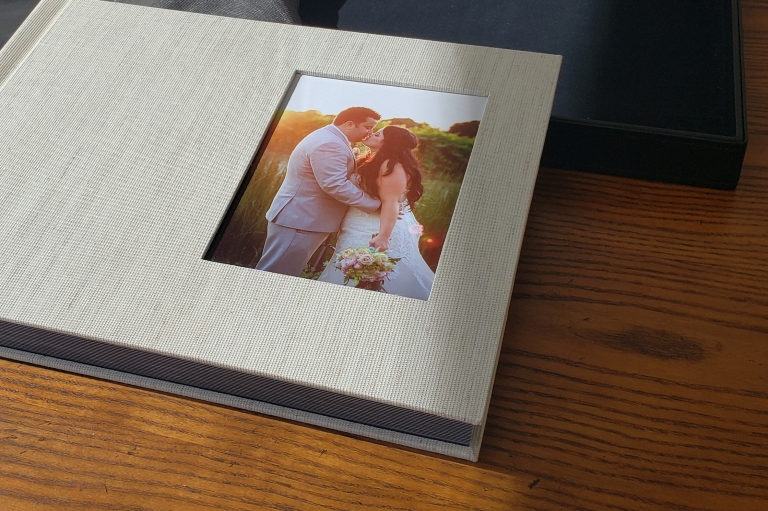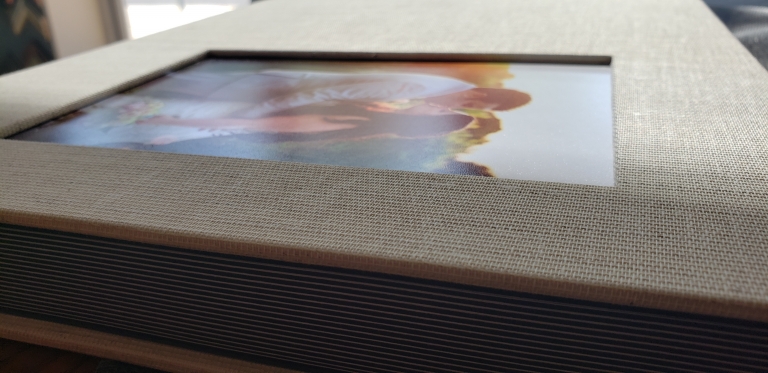 What's inside is what matter though. Mischa worked with the couple to choose the images from their wedding photo gallery that they wanted to include in the album design. Once those were chosen, Mischa designed each page individually, creating backgrounds that used their wedding colors and incorporating setting and detail images.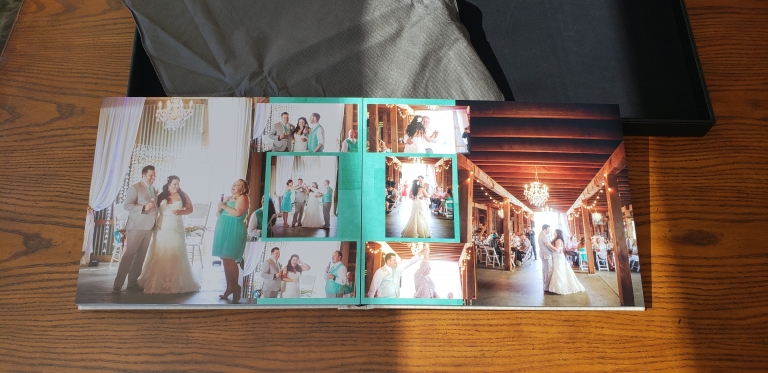 Here is the final product:
Mischa has received awards and recognition for his custom album design. If you are getting married sooner or later and having a high quality, well-designed wedding album to share with your family is important to you, we can help.