Melanie is due in one week.
7 days.
She is a glowing wonder and I am in awe of her. If you would have asked me to pose for a photo at 39 weeks pregnant, my answer would have been "BLEEP no".
Not only did Melanie show up for her Sacramento maternity shoot this evening, she looked fabulous.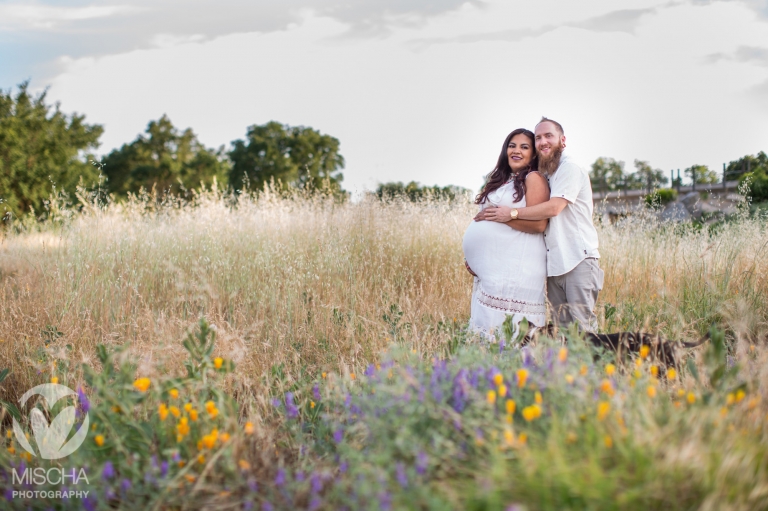 Melanie & Chris' dog, Ruca, came along to the shoot. She stuck close by her parents and her happy face makes an appearance in many of our favorite shots.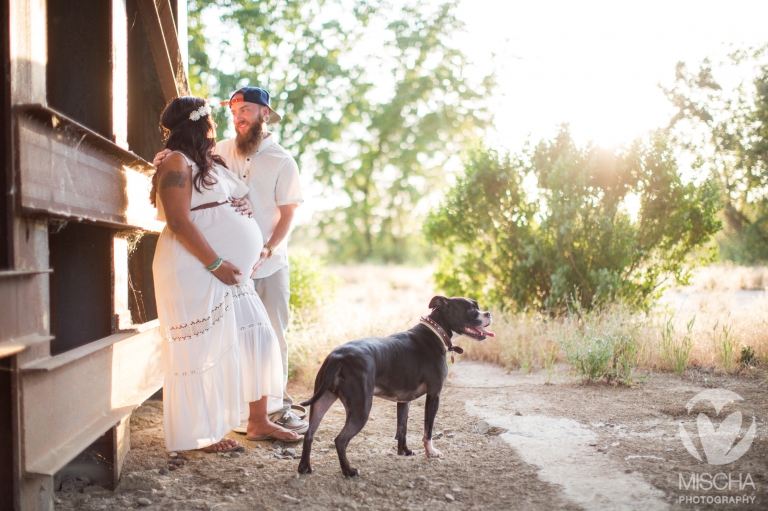 This one honestly made me laugh out loud when I saw the look on Ruca's face. It may have been the last weekend outing for this family of three. We're so glad we were able to capture this special time for them and their growing family.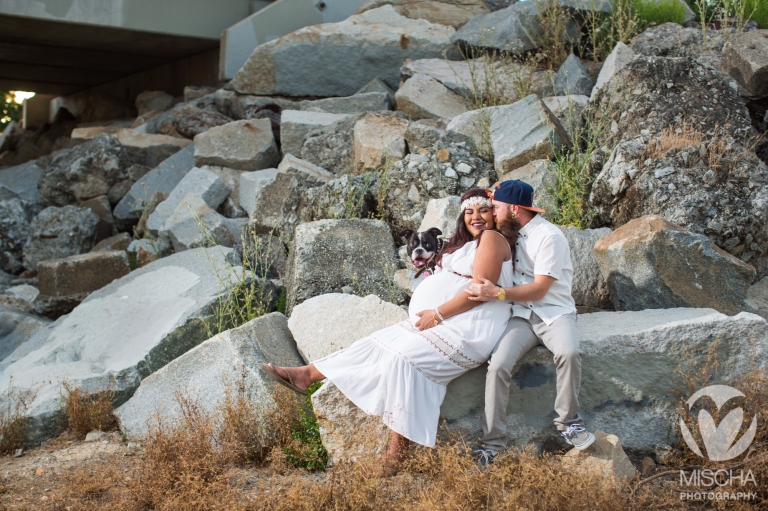 The baby's name has to do with the theme of tonight's session, though, I'm not certain if it's a secret… so I'll err on the side of caution and just say that we couldn't be happier with the way this location worked out, it was exactly what we envisioned.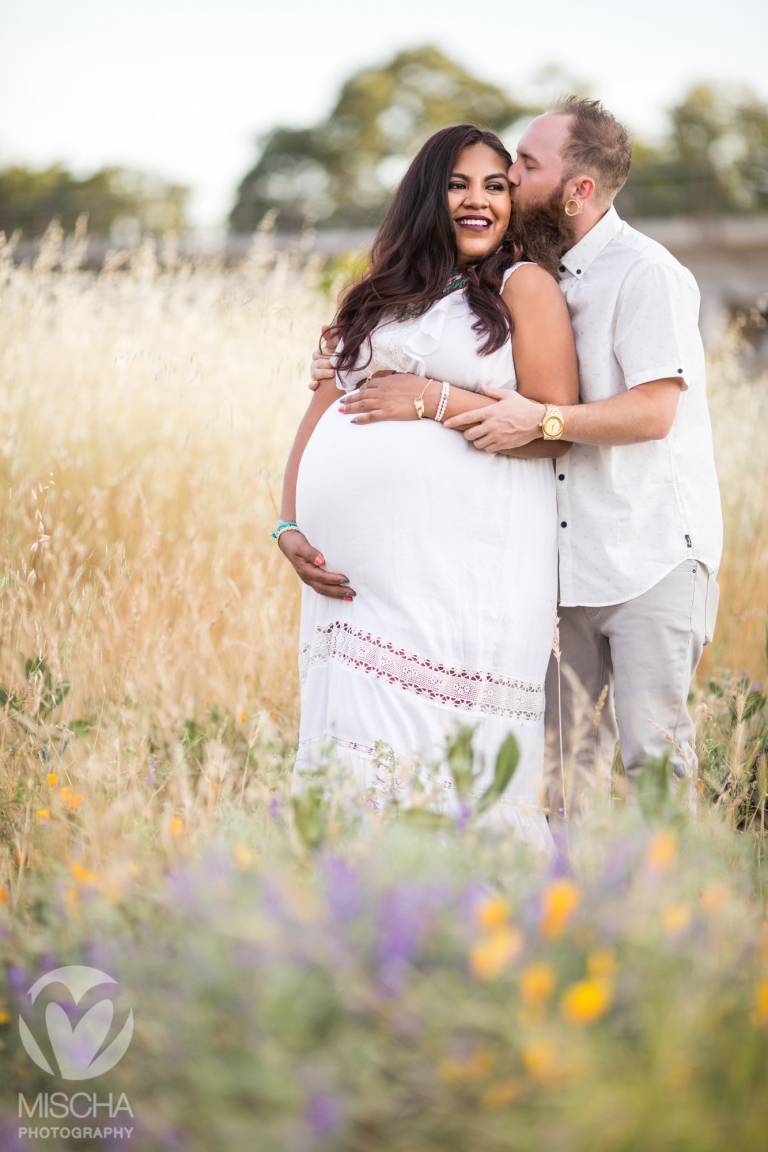 This sneak peek of Melanie & Chris' Sacramento maternity session is being posted just 4 hours after the images were taken. I was just getting the cards downloaded from Mischa's session tonight (after getting our boys to bed)  and deciding what to blog about… Melanie's grace inspired me to put in some extra effort, stay up a little later and make it happen for her. Send Melanie and Chris your best thoughts for a peaceful birth this week.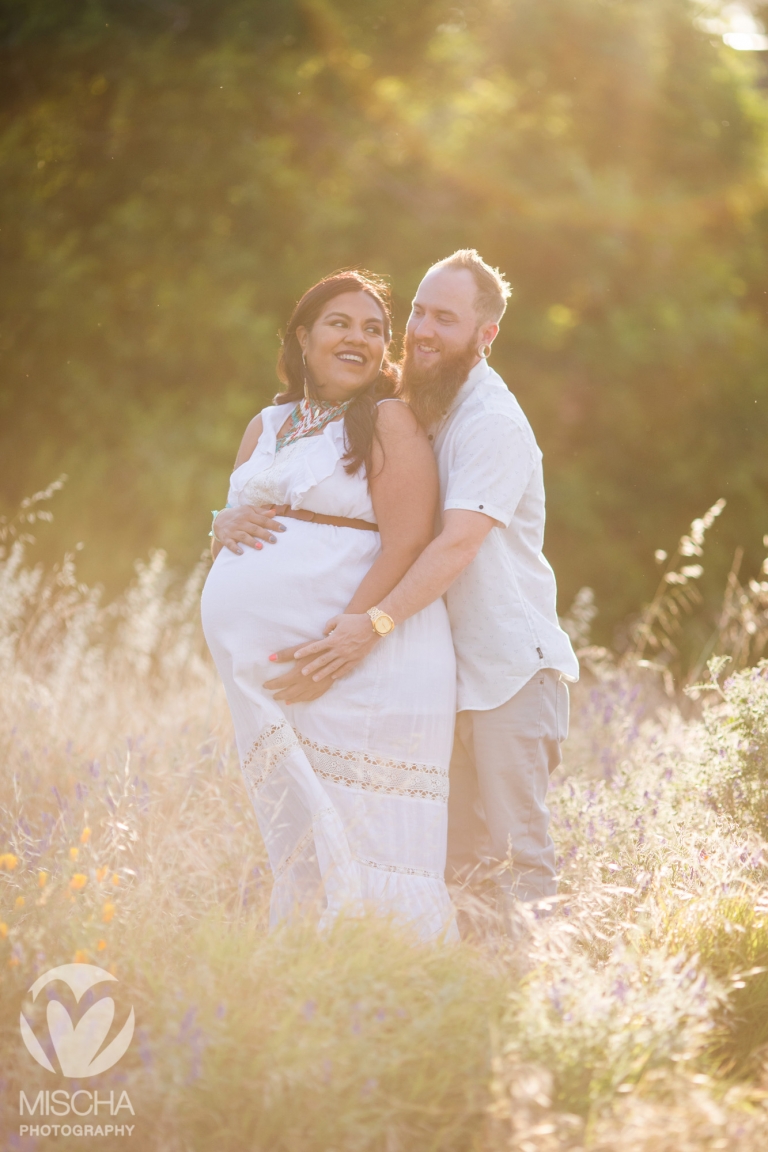 Spring is a popular season for maternity photos and new babies and we love being a part of the memories that these events bring. If you or someone you know has a special life event coming up, we'd love to chat about photographing it for you.