A couple Sundays ago we had the pleasure of photographing the small Sacramento wedding of Sarah & Garret.
Sarah & Garret had very specific priorities for their wedding day, that also happened to be the groom's birthday, and at the top of the list was dinner.
We met up with the couple just before their first look outside the Parkside Inn and walked down the block a little for some couples portraits before their ceremony.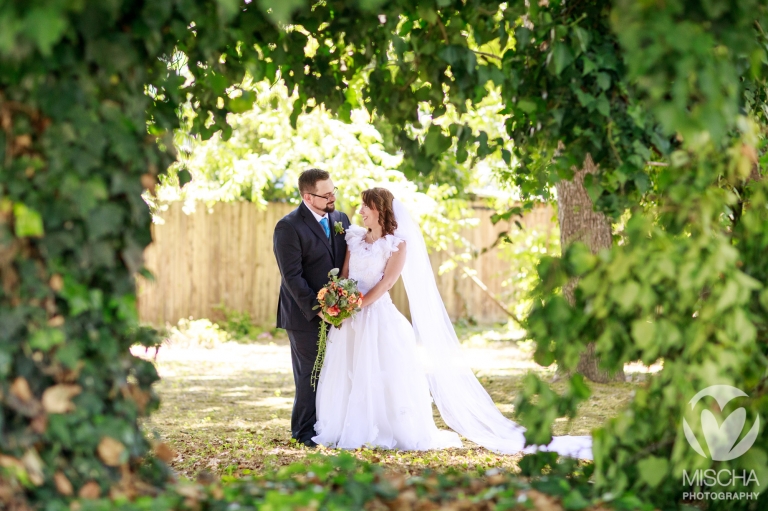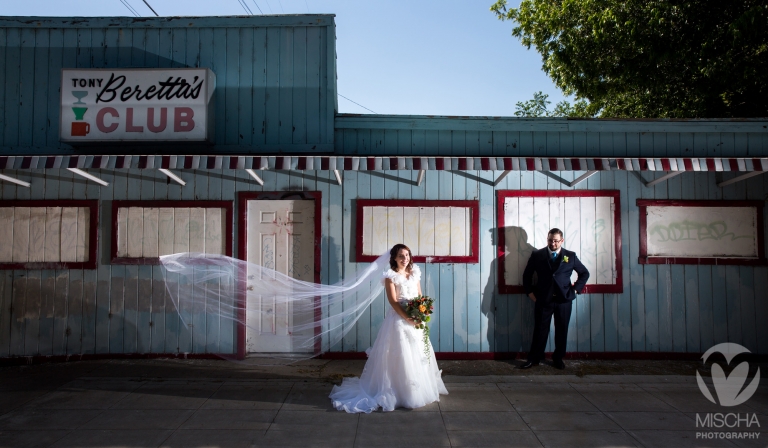 Then we took a quick drive to the base of the Tower Bridge for a quintessentially Sacramento photo op.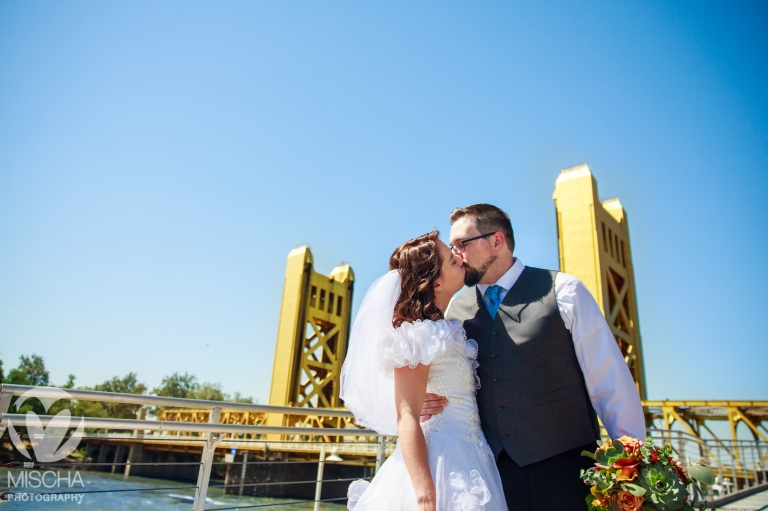 Sarah & Garret are a rad couple.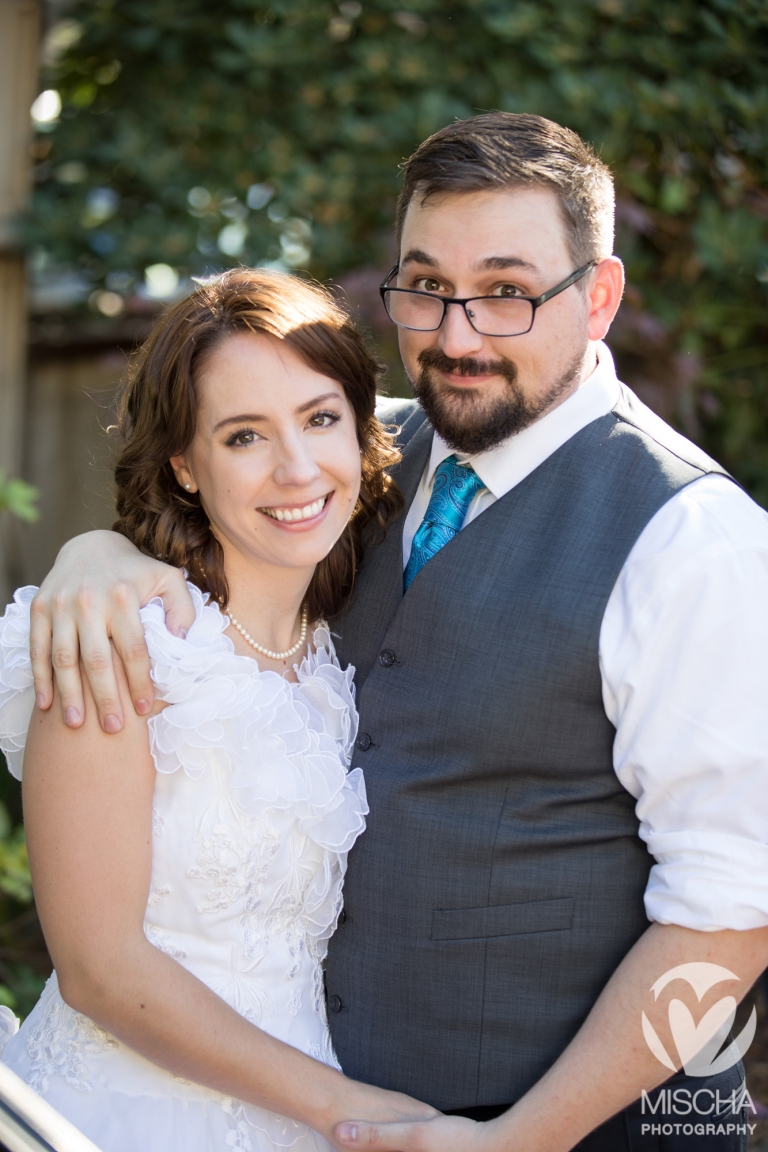 They enlisted the help of Laurie Schmalzel Events to plan their day and she went above and beyond to ensure that everything went smoothly. Laurie connected them to us and for that we are grateful. Sarah & Garret are our kind of people.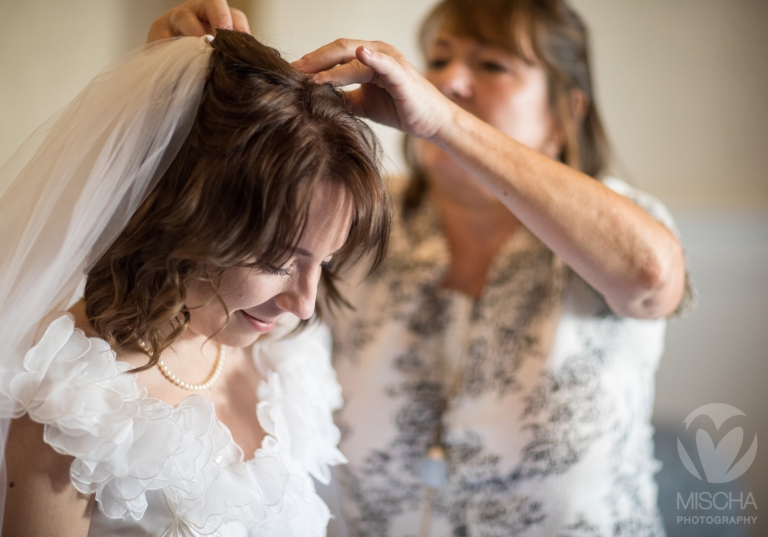 Sarah wore her mother's altered wedding dress and had sky blue suede booties by Atheist Shoes that she ordered especially for her big day. Advertised as the most comfortable shoes in the world, I'd say her priorities are pretty clear.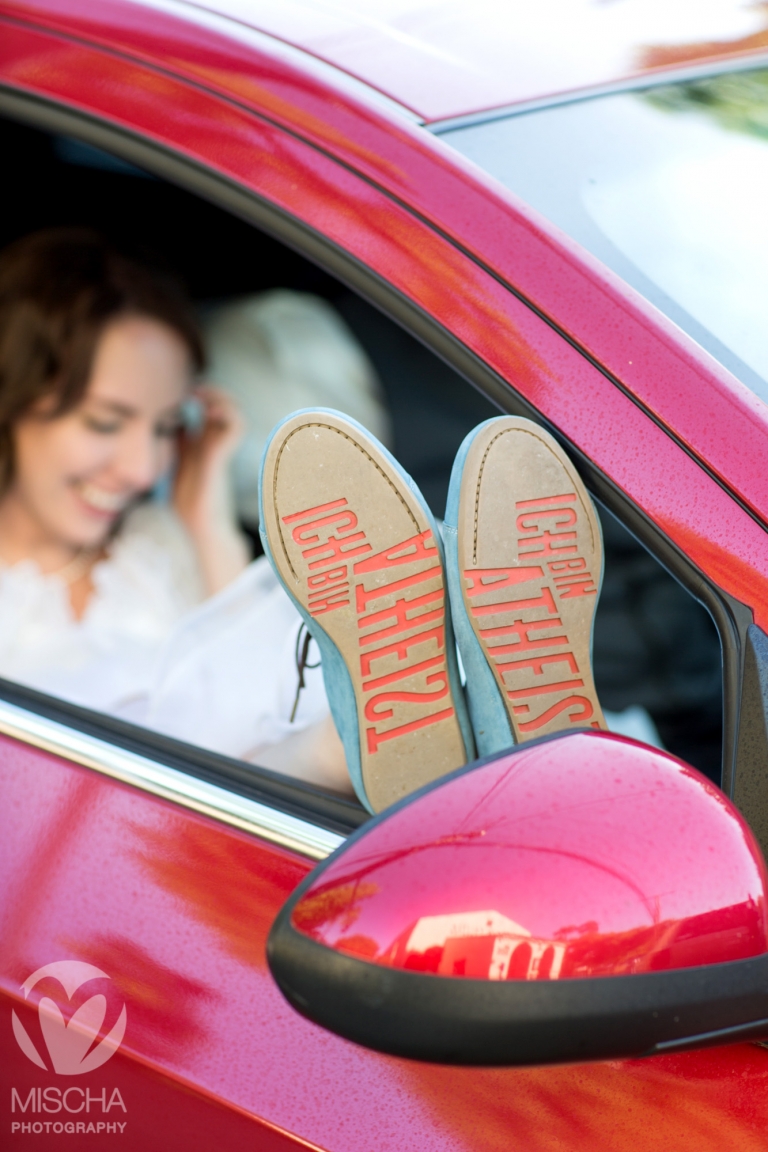 Their ceremony, officiated by the groom's brother and attended by close family and friends from near and far, was held outdoors. It was a particularly warm May afternoon in the garden courtyard at Sierra 2 Center in Curtis Park.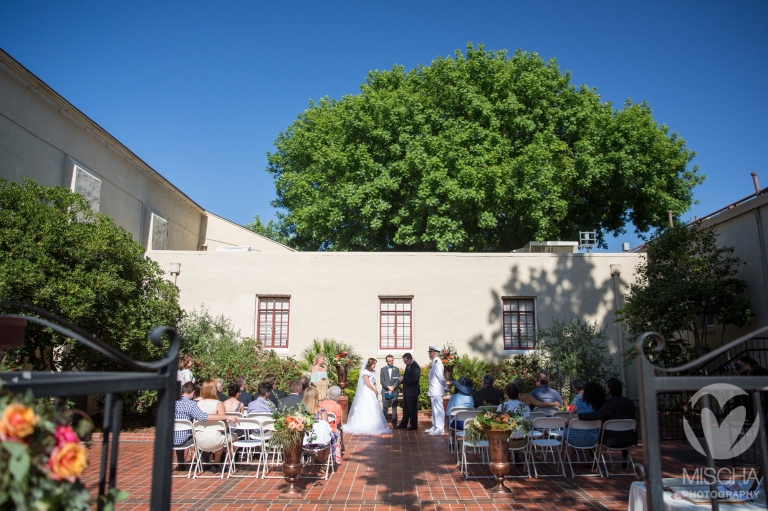 This multi-use building is just down the street from our studio, it's a modest community center and was romantic in its simplicity. Impeccable guitar and vocals were provided by our very favorite event musician, Ryan Hernandez. Cold beverages were provided to stay cool in the afternoon sun. Florals from Bloem Decor were a trendy and stunning mix of succulents and roses. The matron of honor carried a floral wreath in lieu of a bouquet.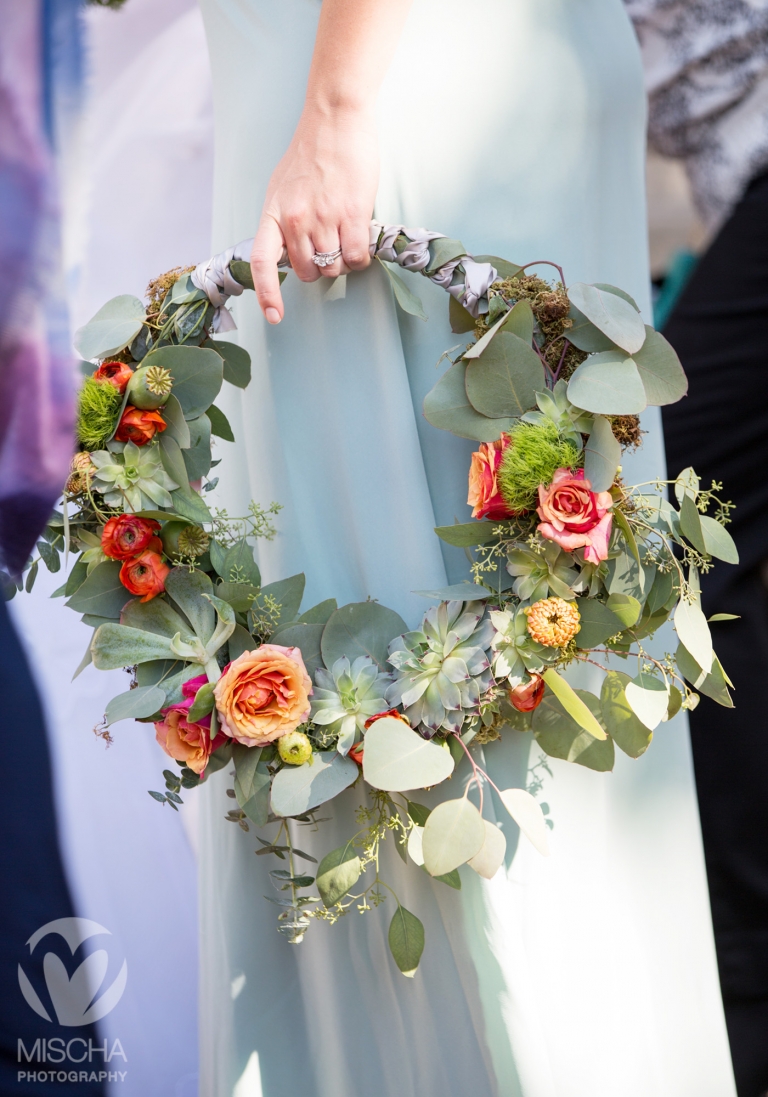 After the simple ceremony, we took a few photos of the couple before heading to the reception.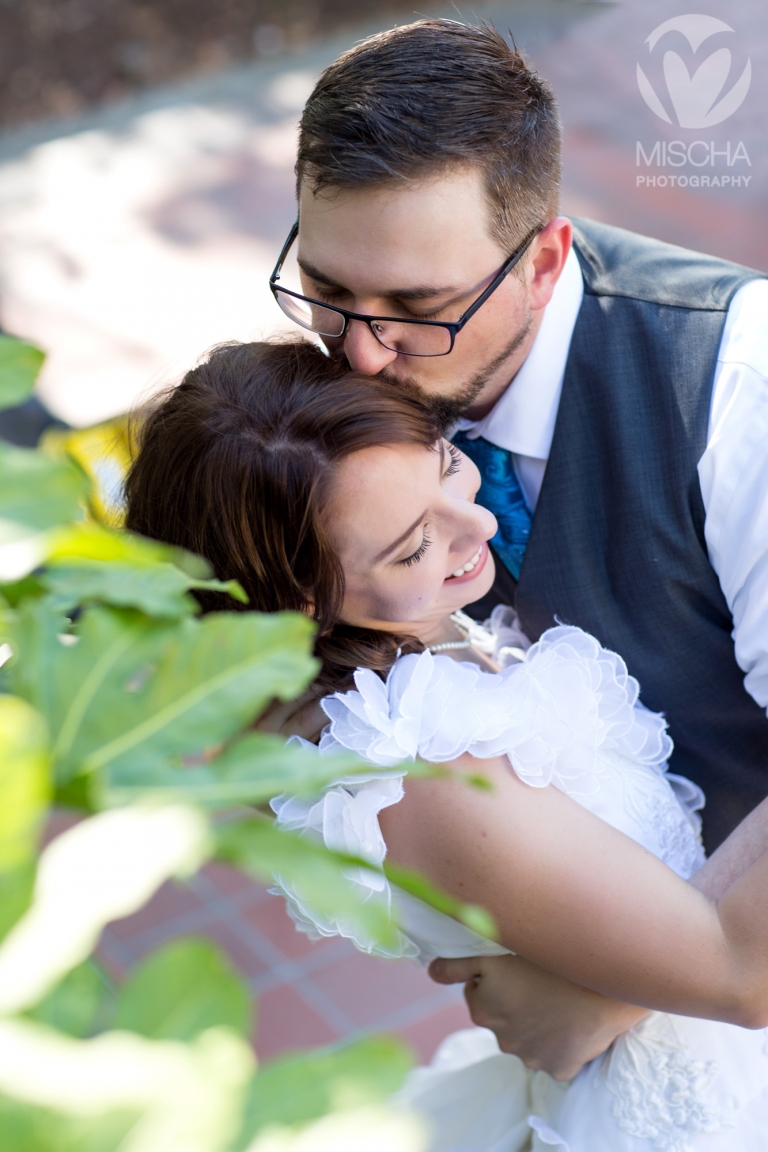 Now, I have to admit, I kind of buried the lead on this wedding. Partly because Sarah and Garret's small Sacramento wedding is really all about them. Partly because they got really special treatment and somehow arranged to have the very first wedding reception ever allowed at Localis, an amazing Sacramento restaurant that's so totally hot right now.
Mischa and I were so excited to be included in the reception dinner, it was literally part of the wedding photography contract negotiations.  Mischa and I love eating at Localis.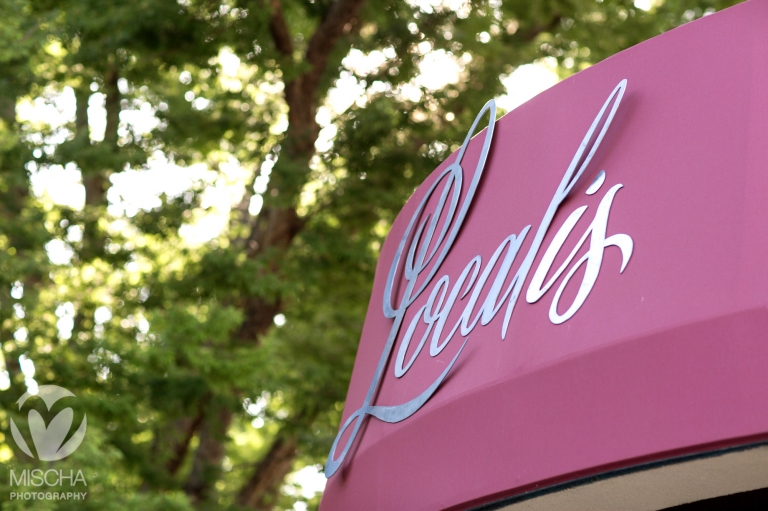 A gorgeous Cheese and Charcuterie plate were nearly demolished by the time we arrived, but they still tasted amazing. (please note: we pre-arranged with the bride and groom to be included in the dinner and wine pairings – this was a super special situation in which we got to enjoy alongside the guests)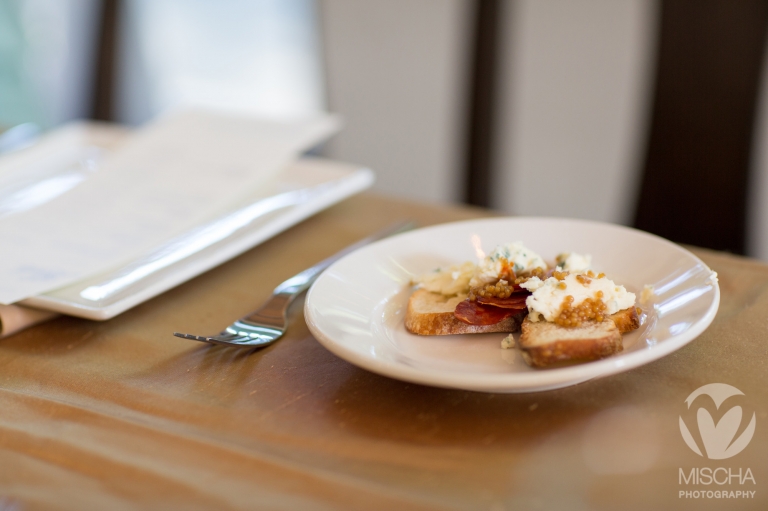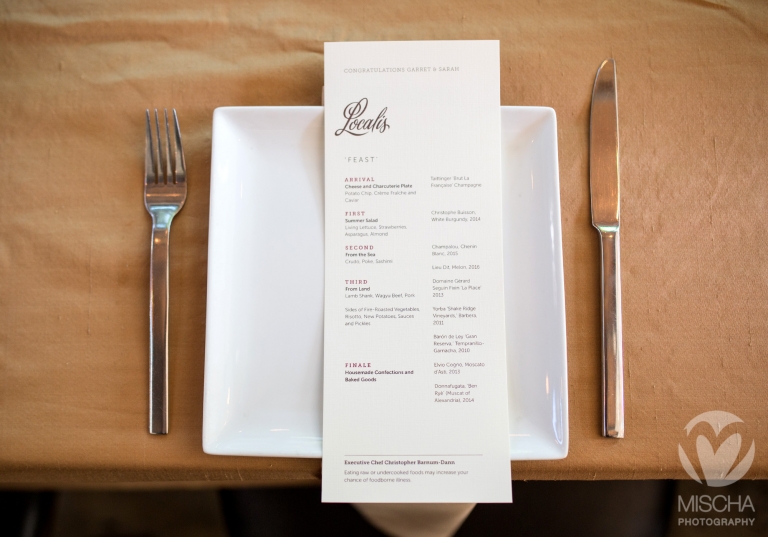 Wine pairings were well chosen and delicious, by the third course we even passed our glasses around a bit, equally convinced that our choice of the three red options paired the best. We were all right.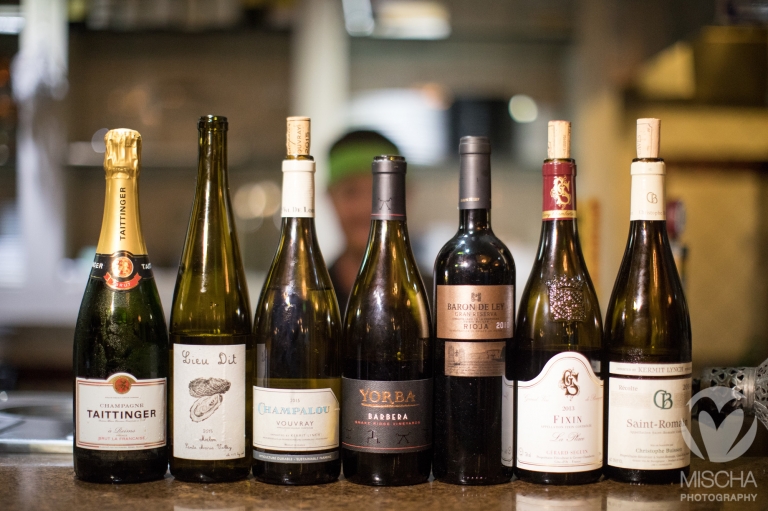 As each course was presented, Executive chef Chris Barnum-Dann came to describe his choices and a little about the food.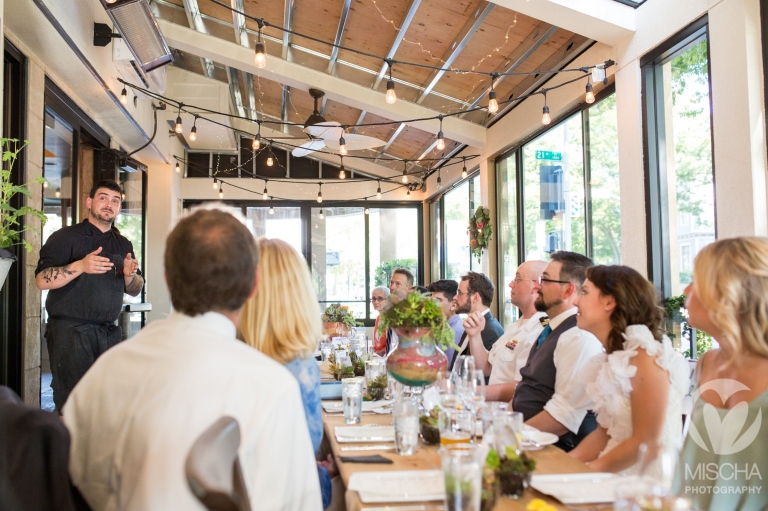 This appetizer is a Potato chip, Creme Fraiche and Caviar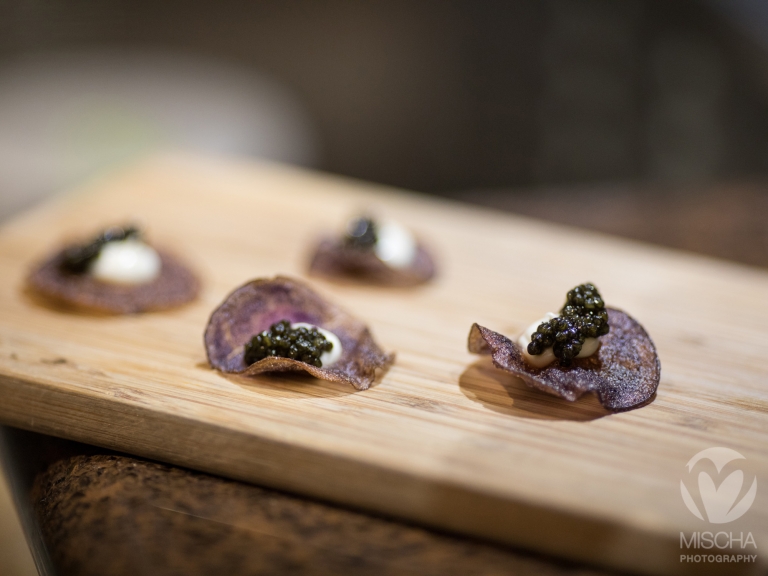 I was just as excited as the bride to try one.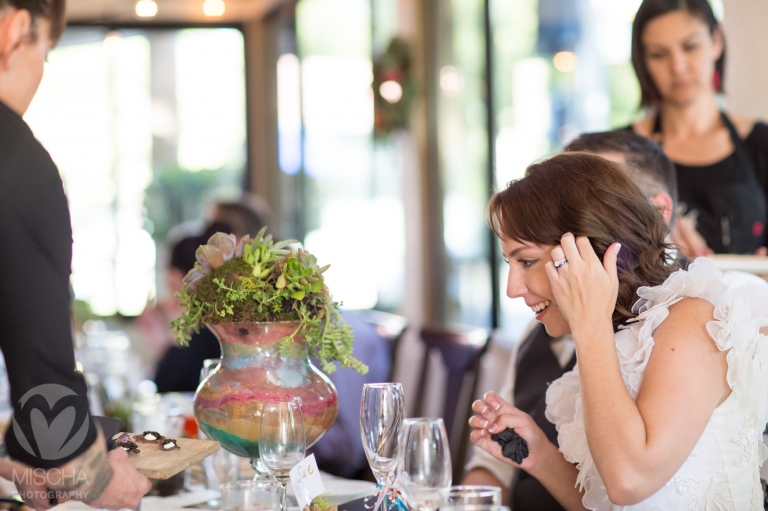 This potato croquette with quail egg was super delicious and I hope I didn't ruin the description from memory – it wasn't on the menu and I was too busy eating and shooting to take notes. :/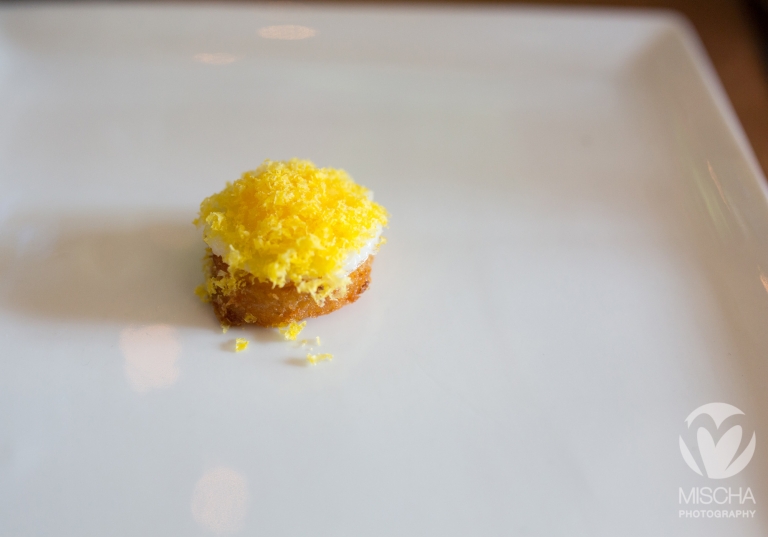 First course of Summer Salad. Living lettuce, strawberries, asparagus & green almonds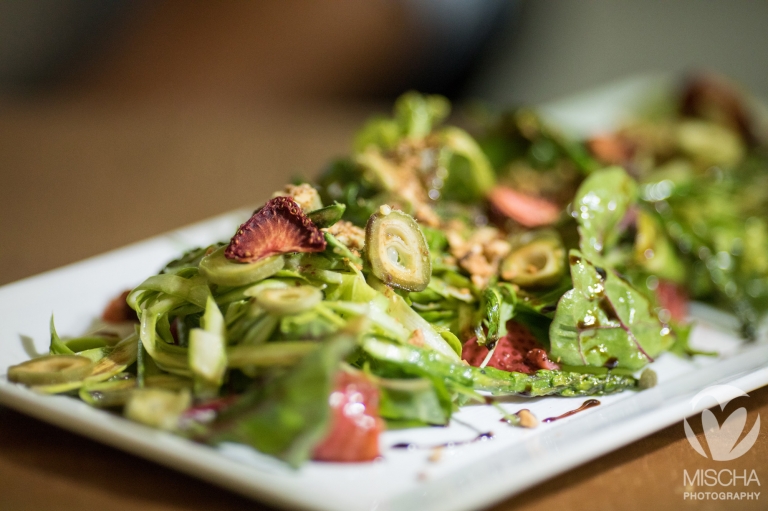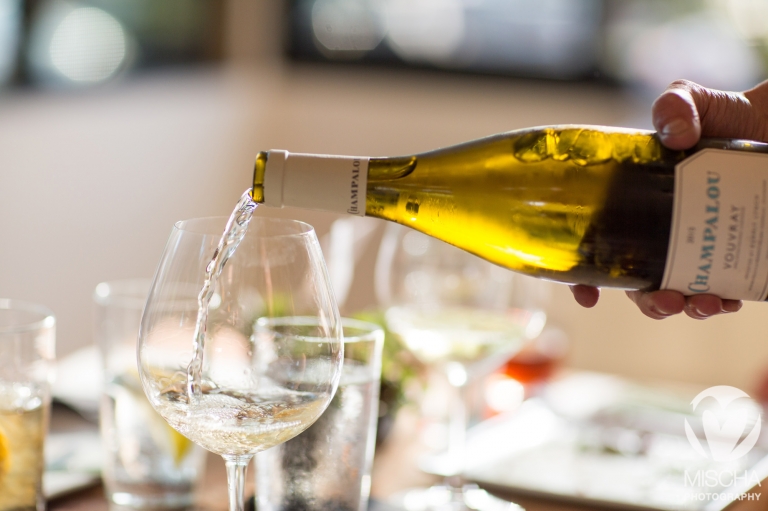 Seated family style at a long table made it cozy, relaxed and intimate.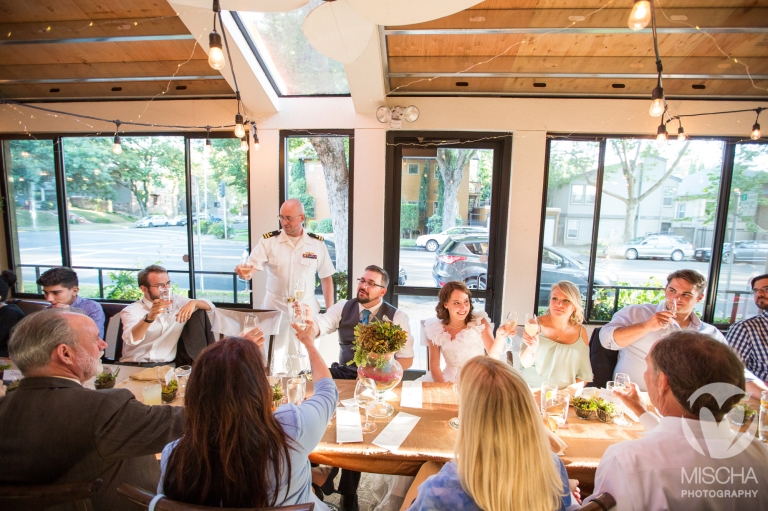 For each course the bride and groom received individual plates
While the rest of the guests were served family style in small groups of 3-4.
This seafood trio of Crudo, Poke & Sashmi was fresh and tasty. My first time trying wasabi sorbet too!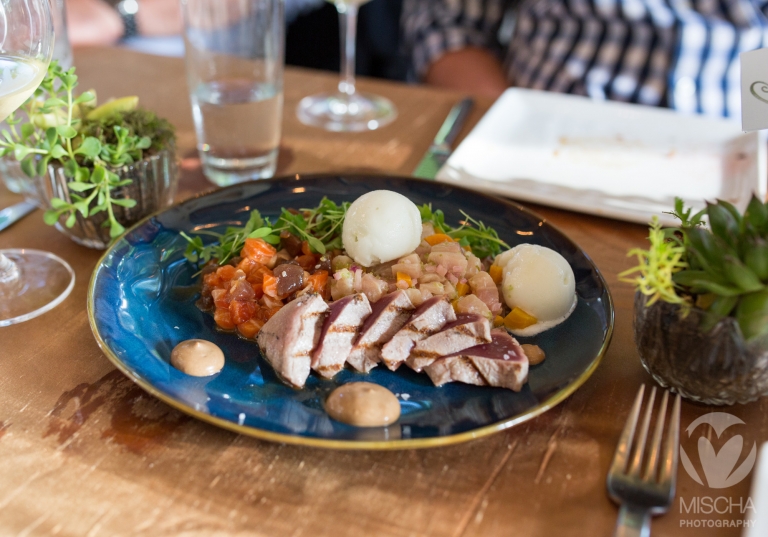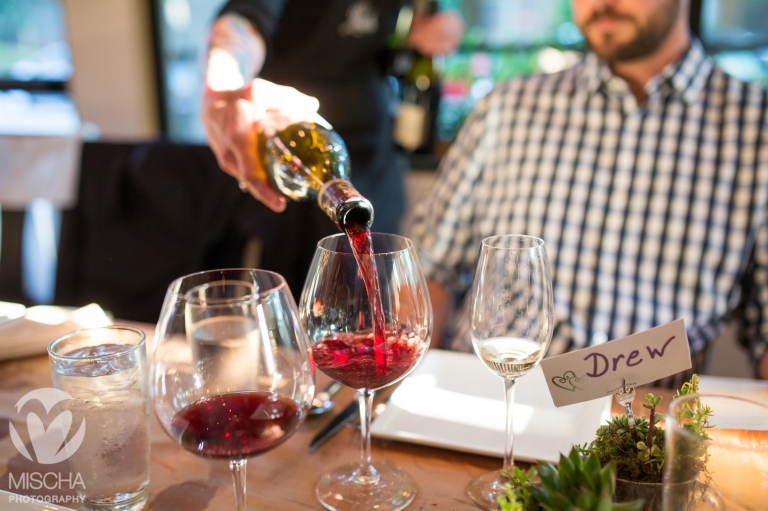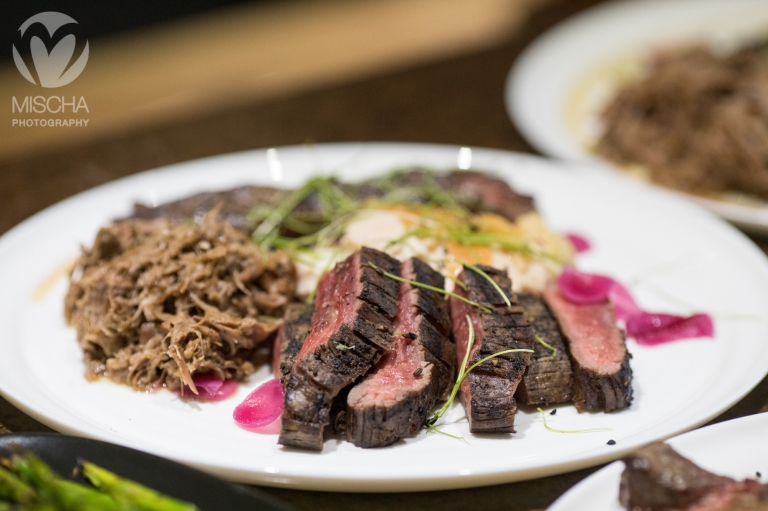 Garret's face here is exactly how I was feeling too, completely full of food and love. Total bliss.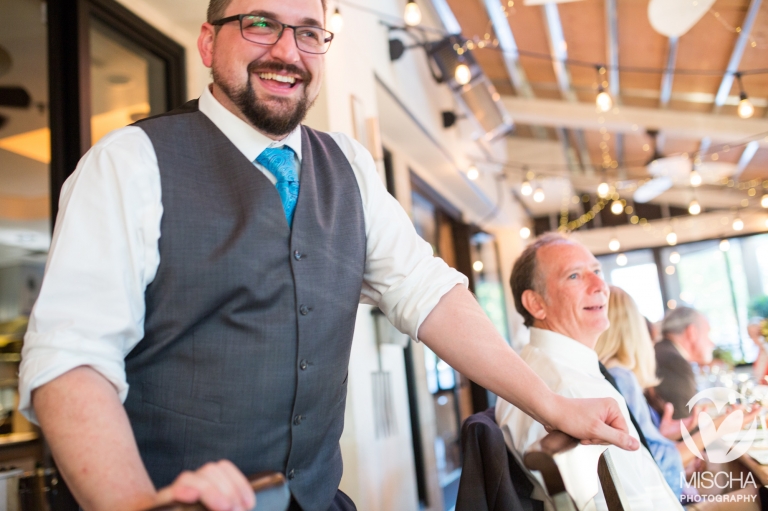 The wedding cake was made by a friend and wedding guests and continued the succulent theme with edible gum-paste decorations in a clean and beautiful design.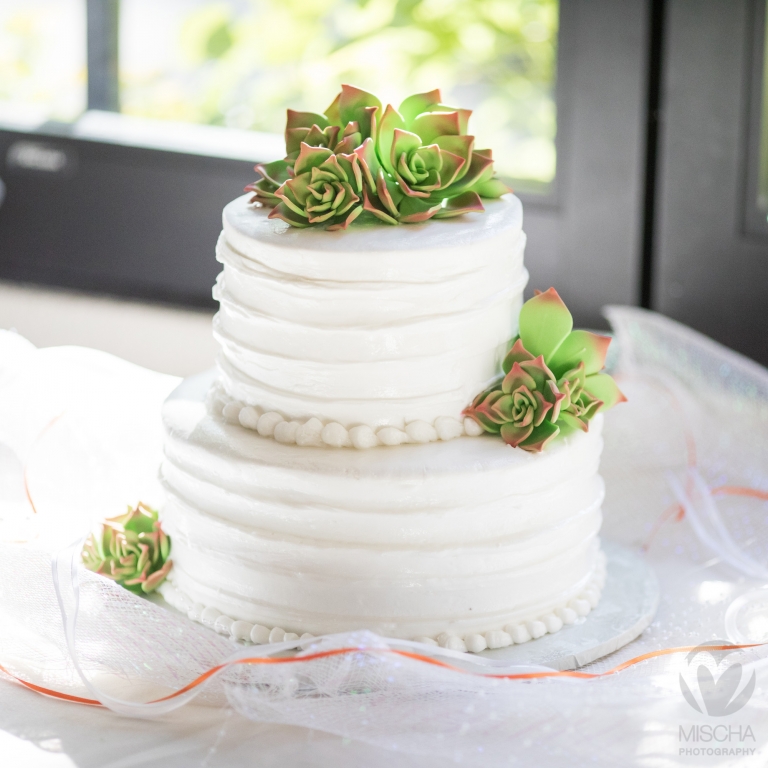 After a couple hours of eating and drinking with this wedding party, we would highly recommend following Sarah & Garret's lead on choosing what was important to them for their wedding day. Pulling out all the stops on an unforgettable dining experience with your favorite people is the very best a wedding dinner can be. We are so honored to have been a part of it.