We've been published in Real Weddings magazine again!
You may remember Ashleigh & Frank from their  wedding blog post or the artistic images Mischa featured here.
Today, they were blogged by Real Weddings magazine and we couldn't have been happier to read what Ashleigh told Real Weddings mag about us!
Mischa Photography—I searched for weeks online looking for photographers. I went through hundreds of images and when I came across their website I knew I found my photographers. Mischa and Bri fit right in like family. I have never enjoyed having my picture taken but when you are around them all you can do is smile and have fun.
You can find the full article here.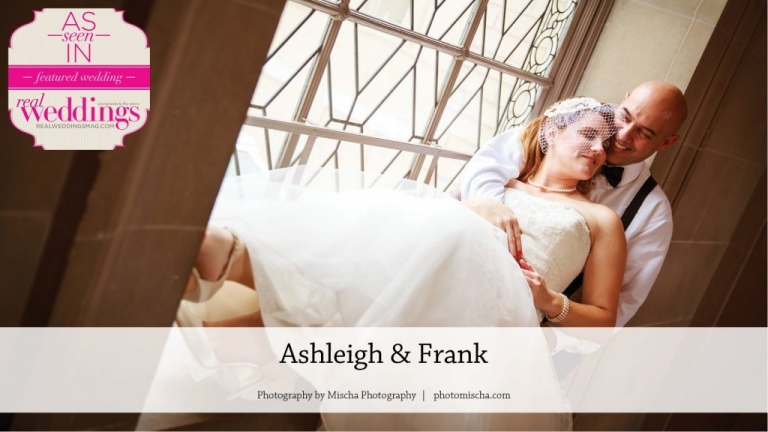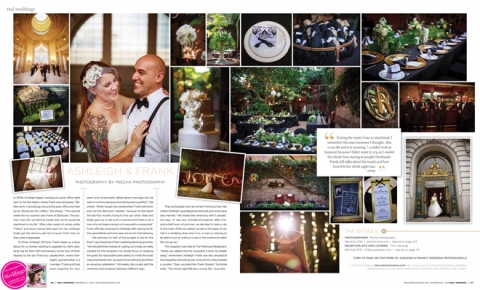 I love getting to know the people behind the photographs so much. This article inspired me to get a little more inquisitive with our brides to find out more than just what meets the eye.
We love giving our couples the opportunity to have their wedding photographs published. This way we can relive their wedding day (and additionally, their reception day,  in Ashleigh & Frank's case) and share the love with others. Hopefully our future brides will be able to find us because of real wedding features like this one.
Lest you worry that this is the last you'll see of Ashleigh & Frank, Real Weddings is about as socially networked as one can be and did a great job of posting our images far and wide.
On Facebook:
And, Twitter:
And, pinned on Pinterest!
And, posted to Instagram:
And, posted to YouTube: