Earlier this year we were fortunate enough to put on our destination wedding photographer hats and do some Costa Rica wedding photography. The absolutely stunning, like stop traffic, mid-conversation loss of focus, head-turning-ly gorgeous couple is my sister and her husband and this was their actual wedding day. They wanted to include some unique wedding photography and Mischa was more than game for some light painting. Their romantic ceremony was an intimate daytime event on this pristine Manuel Antonio beach so it seemed like the perfect location to return to once the sun went down.
It is important to note that these are straight out of camera, besides the wide crop and our studio watermark, these are not Photoshop masterpieces as much as the magic of photography.
Light painting really IS like magic when you're there and it is a perfect way to include unique wedding photography in addition to a standard portrait list. When you think Costa Rica wedding photography, this may not be what you immediately picture, but there's no denying that the impact of an image like this is magnificent.
Which one is your favorite??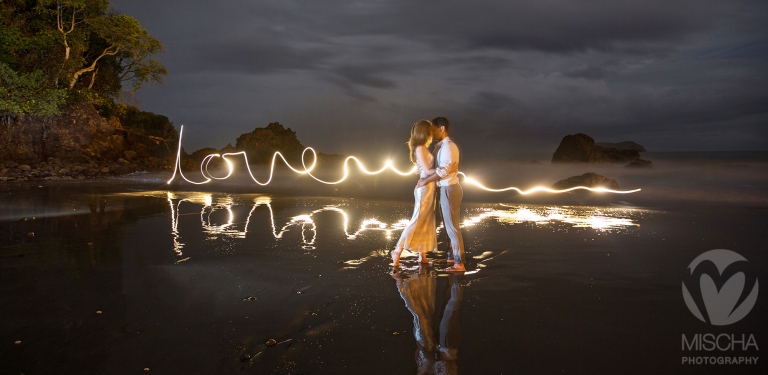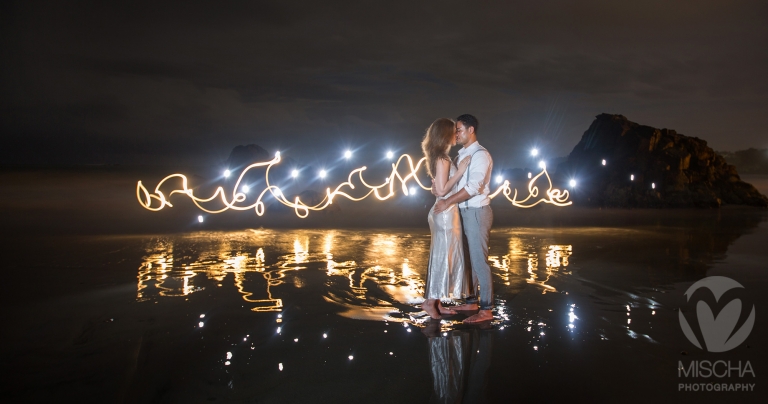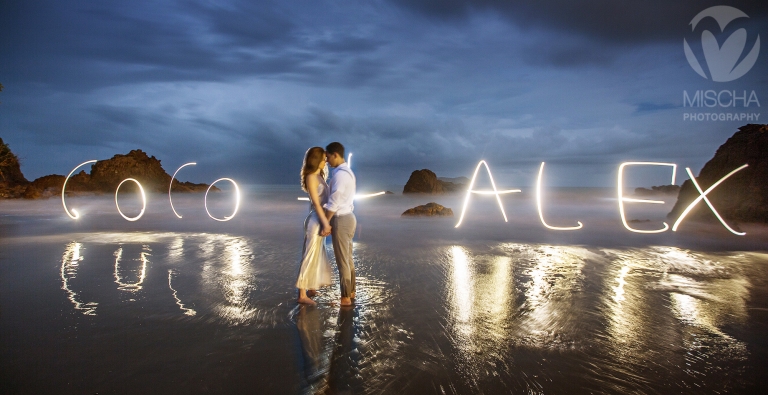 We would love to be considered for any future Costa Rican wedding photography and any opportunities for unique wedding photography. For us, being a destination wedding photographer is the greatest part of living the wedding & portrait photographer life.