This weekend we photographed an intimate Plymouth Winery Wedding at Rancho Victoria Vineyard.
The couple, Jennifer & Charlie,  found us on the preferred vendor list with the folks at Rancho Victoria and had a little something special they wanted to include in the photos, the groom's Camaro.
We have lots more to share from this beautiful Plymouth Winery Wedding  soon but for now, enjoy this sneak peek.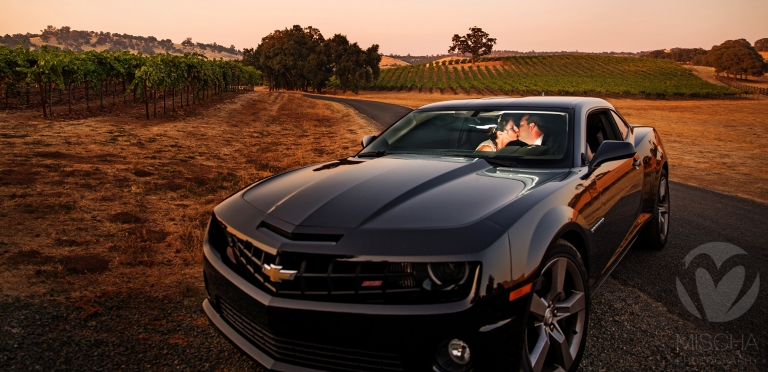 We love doing Rancho Victoria Vineyard wedding photography and challenging ourselves to include unique elements in Plymouth Winery Wedding photo composition. We would love to hear what you think in the comments or in our email: info@photomischa.com