We are fresh off the road from some destination wedding photography we did for Toby & Ian.
It was a long drive down I-5 and although we are dying to see all the images ourselves, we only have one teaser image to share right now.
The very last shot of the night.  A starry night portrait.
The last guest bus had left the venue and the event staff were clearing the reception area. We snuck off to try and find enough darkness, away from the market lights and glowing tents, to do some light painting.
Mischa started off with a new light bar toy and after re-staging in a darker location, even further from the tents. One test shot and we all agreed, we could skip the light painting, the stars were providing enough of a show.
Mischa lit just the bride and groom and we let mother nature take care of the rest.
This is destination wedding photography, a starry night portrait in Vida, Oregon.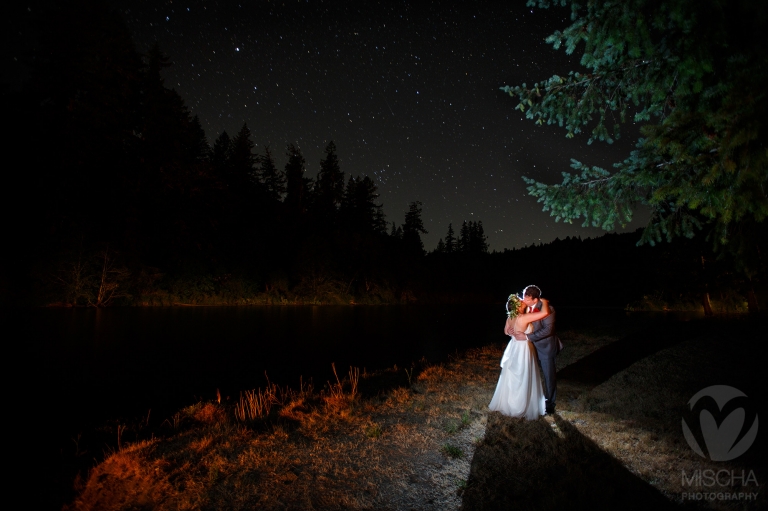 Shout out to the wonderful vendors we got to spend  the weekend with. Dawn and Damon of D x D Events were absolute rockstars who kept everything running smoothly, Richard the videographer was unobtrusive and easy to get along with, the folks at Eagle Rock Lodge who run a beautiful 8 room bed & breakfast that doubles as a wedding venue, and Bonnie from Patton's Country Gardens who noted that the dahlias used in the floral arrangements and bouquets were grown in-house.